Ain't no party like a Fandom SDCC Party but Fandom SDCC Party tickets won't be available until tomorrow so instead, we offer you this bakers dozen of goodies like signings, exclusives and teases.
Let's take a look at the news you might have missed: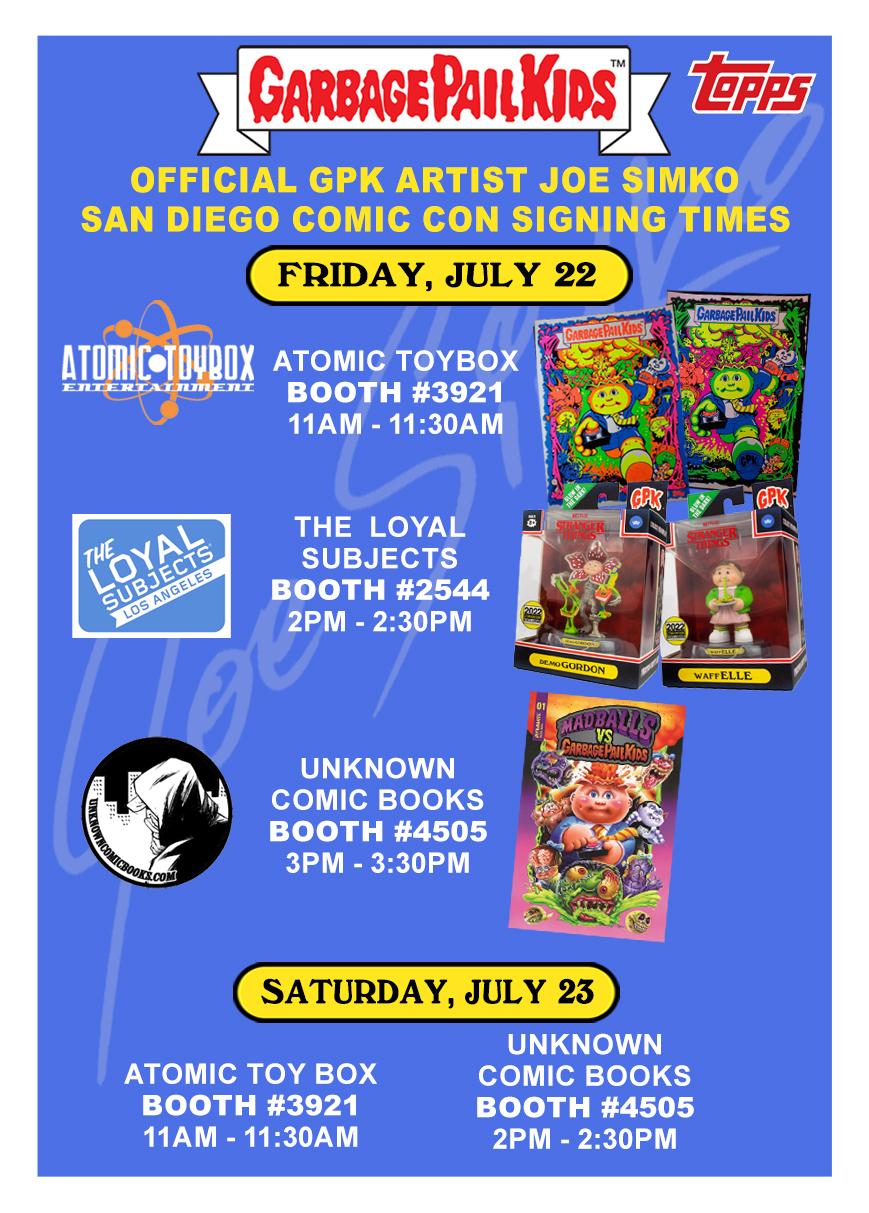 View this post on Instagram

 
https://twitter.com/justjenn/status/1546916268732665856?s=20&t=_pSM6gXBuciUVJljJN1rKA
The 4th Annual Super Awesome Boba Meetup at SDCC is a GO!!! Its happening on July 23 at 11a! TICKET AND SPECIAL GUEST INFO DROPPING TOMORROW!! @SD_Comic_Con @Comic_Con Space is limited and tickets will go fast. More info coming soon! #sdcc #SDCC2022

— Adam McArthur (@ninjamac) July 12, 2022
🔥Coming in hot for SDCC 2022🔥

***THE MANDALORIAN #1 SDCC EXCLUSIVE BY ADI GRANOV***

– Limited to just 800 Color Virgin & 400 B&W Virgin Cover

Only Available at Adi Granov and Trinity Comics Booths 4700 & ii-07, ii-08 #SDCC #SDCC2022 #sdccexclusive #sdccblog #marvel pic.twitter.com/CctcwEZUMQ

— Trinity Comics (@trinitycomics11) July 12, 2022
Beach Boys #DragonBoySuper 1/1 customs for #SDCC by @maxtoyco ! I get to paint their cute lil faces today 😃🏄🏻🎨 Online Pre-order this Friday! pic.twitter.com/9qf5XhOVWc

— Martin Hsu 徐 👨🏻‍🎨 (@MartinHsu) July 12, 2022
 

 

View this post on Instagram

 
For everyone who's been asking about it for the last 5 years….. we will have a new t shirt at SDCC, designed for us by @NickKremenek!! pic.twitter.com/DA6cRHUFue

— California Browncoats – WonderCon Booth 889 (@CABrowncoats) July 12, 2022
https://twitter.com/AspenComics/status/1546965133053812739
RT if you are attending San Diego Comic-Con!

Check out our 2022 Convention Exclusive Tamagotchi devices available for purchase! 🤩
#Tamagotchi #SanDiegoComicCon pic.twitter.com/ut0PjtXKOH

— Tamagotchi US (@Tamagotchi_US) July 12, 2022
 

 

View this post on Instagram

 
Anything we missed? Let us know in the comments, drop us a line, or tweet us at @SD_Comic_Con.
If you missed our previous Under the Tents 2022 posts, you can find them HERE.