It's July 4th, and here at the UBlog we're celebrating the way we best know how to — with more San Diego Comic-Con news! We've got both an AM and a PM edition of Under the Tents for you today, but for this morning's edition, we've got updates on Jason Edmiston, N.C. Winters, Patrick Ballesteros, Bored Inc., and more.
Here's a look at some of the news you might have missed:
Artist Jason Edmiston, best known for his "Eyes Without A Face" series featuring the eyes of icons and pop culture characters, will be at Booth #4716 at San Diego Comic-Con this year. He teased "something completely new" for the con, with the promise of a preview coming soon, and showed off "The Cape and The Cowl", a new Eyes Without A Face face featuring Batman from Batman: The Animated Series.
 

 

View this post on Instagram

 
 

 

View this post on Instagram

 
Fans of The Boys will want to make sure they stop by SMZ Comics Booth #4645 to see him and to pick up "something". Whatever it is, we're sure it will be a banger.
If you like @TheBoysTV I got something for you at #SDCC

— BossLogic (@Bosslogic) July 3, 2022
Young artist Ethan Castillo has been busy creating original artwork for the con, and this time he's got new original sketches featuring Iron Man, and of course, plenty of Spider-Mans. Castillo will be at Artists Alley #AA-01 at the con.
A little Irony. How's your day going so far?#ComicCon #SDCC #SDCC2022 #SanDiegoComicCon #IronMan #Marvel #MarvelComics #SakuraofAmerica #PigmaMicron #GellyRoll pic.twitter.com/DJygNHQX3S

— Ethan Castillo (@EthanCastillo05) July 3, 2022
I can't believe TASM is 10 years old today. Time moves. Anyway, here are some Spideys from the last few days!#ComicCon #SDCC #SDCC2022 #SanDiegoComicCon #TASM #TheAmazingSpiderMan #SpiderMan #SakuraofAmerica #PigmaMicron #GellyRoll pic.twitter.com/0oKnePnpXw

— Ethan Castillo (@EthanCastillo05) July 3, 2022
Artist N.C. Winters will be exhibiting at Booth #4619 this year, where he'll be bringing his dream-like creations like this new Lepidoptera. We'll have to stay tuned for the final reveal.
 

 

View this post on Instagram

 
Bored Inc. will have 50+ handmade Donut Friends exclusives at SDCC this year, available for $20 each at Booth #609.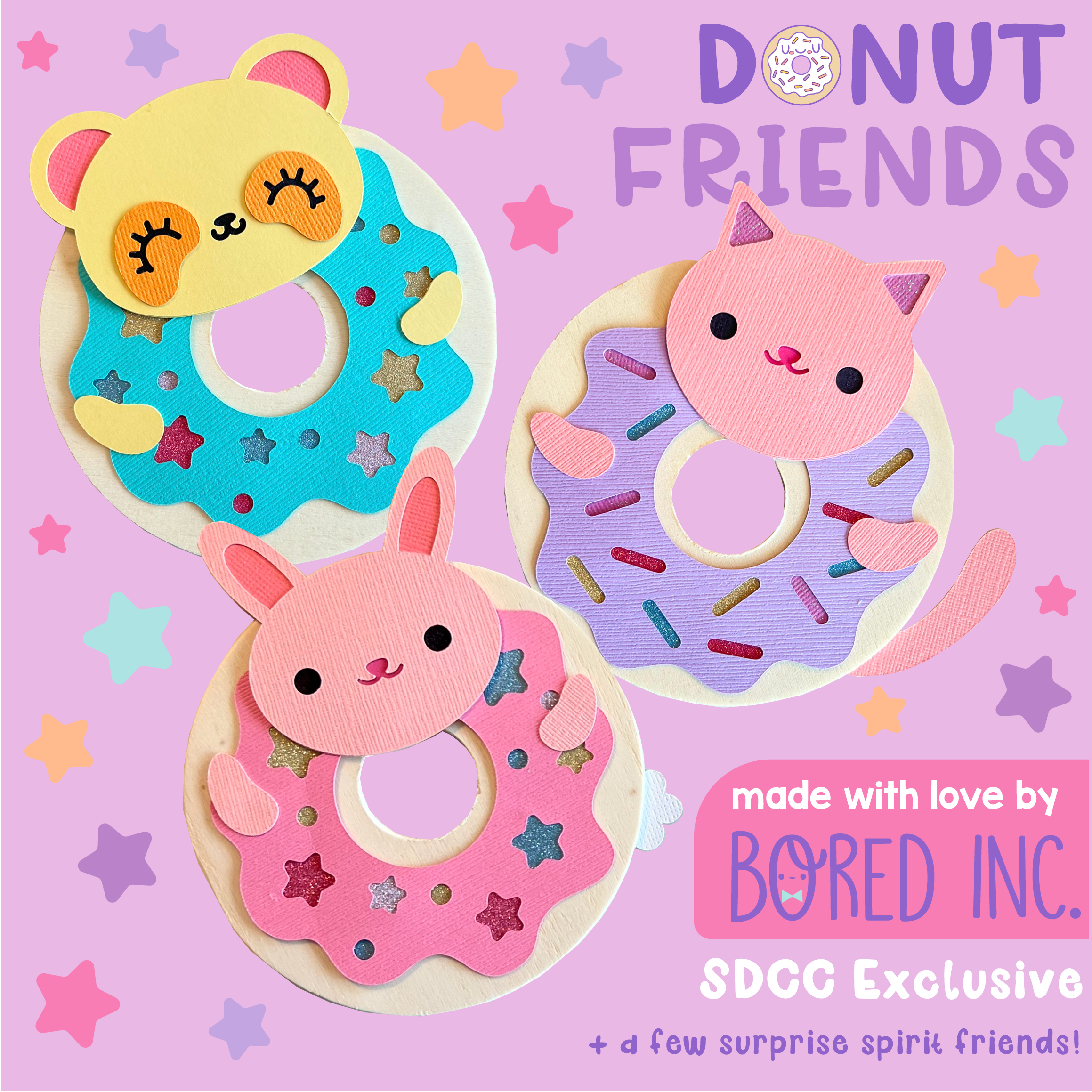 Numbering and putting my official seal on my flagship exclusive for Con 😉. pic.twitter.com/CfEambiNqh

— Patrick Ballesteros SDCC DD-08 (@PatrickBallest) July 3, 2022
Leeanne M. Krecic, the Eisner-nominated creator of the webtoon Let's Play, will be doing signings at the Rocket Entertainment booth at San Diego Comic-Con. The full schedule is still TBA.
I will be at San Diego Comic-Con this year! Hanging out at the @RocketshipEnt booth doing signings. Will post schedule once it's solidified.

I hope to see you there!#LetsPlayWebtoon #SDCC pic.twitter.com/WmnElP05qw

— Leeanne M. Krecic – (Mongie) (@mongrelmarie) July 3, 2022
Don't have a badge for every day of the con? Young and young at heart will love the If/Then Pop-Up STEAM Fair at the Comic-Con Museum, with innovation labs, video game test play, a costume contest, and more. You can find the full schedule on their site.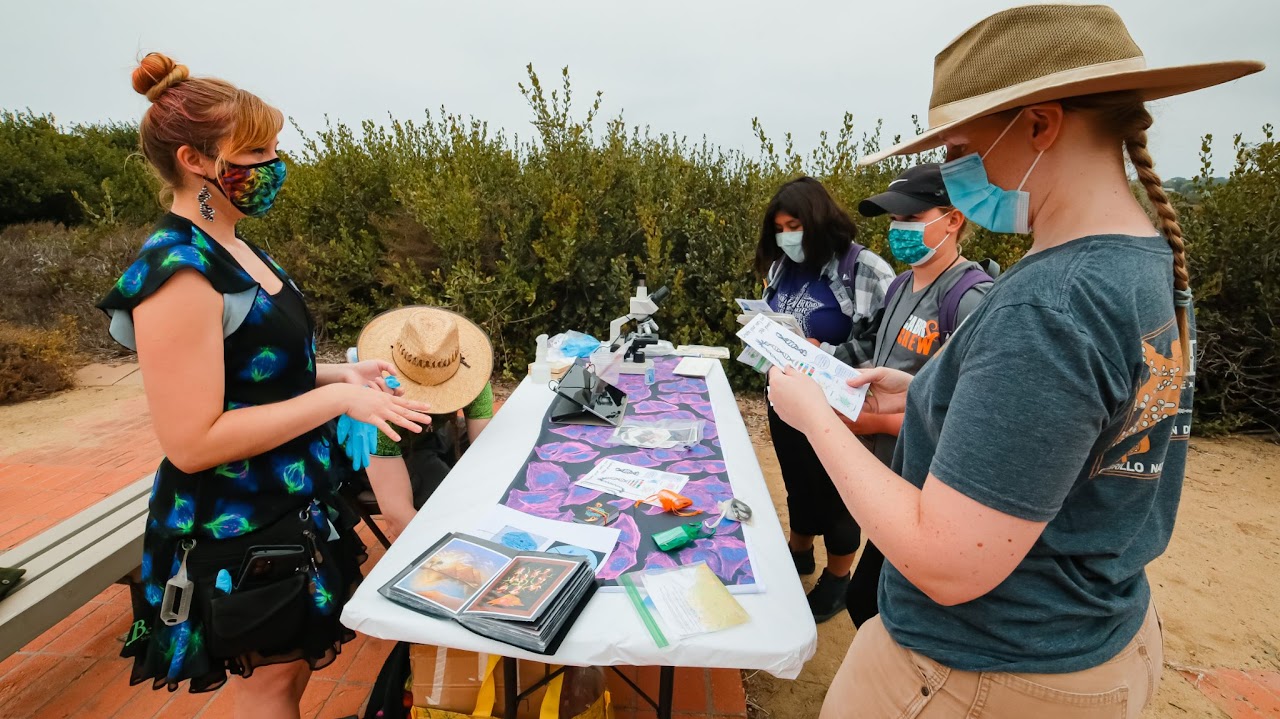 Artist Nan Hockins is bringing adorable originals to her Small Press #F-11 at the con, including these Star Wars and Sailor Moon inspired pieces.
A few originals for SDCC! I'll be at my table F-11 #SDCC22 #SanDiego #SDCC #sandiegocomic #originalart #sdcc2022 pic.twitter.com/KjIF46MAHq

— ArtByNan (@nanhockin) July 3, 2022
Which Dragon Boy Tales originals should Martin Hsu bring to Booth #4530? Let him know what you think, and you'll soon even be able to pre-order the one you like on his website starting Friday, July 15 for in-booth pick-up.
Smiling and selecting #DragonBoyTales originals for #SDCC online preorder & booth 4530 pick-up! 🙂

#sdcc2022 #sdcc22 pic.twitter.com/JEMlEaqWXz

— Martin Hsu 徐 👨🏻‍🎨 (@MartinHsu) July 3, 2022
Anything we missed? Let us know in the comments, drop us a line, or tweet us at @SD_Comic_Con.
If you missed our previous Under the Tents 2022 posts, you can find them HERE.