Tomorrow will be "manic Monday" and you'll "wish it were Sunday" so let's not waste any time. It's been a doozy of a week with the schedule drop and there is just so much more news to come in the next 10 days, you would not be blamed if you were a wee bit frazzled. But for now, relax and enjoy some wholesome Under the Tents content with a Galactic Starcruiser keyboardist, a Latina superhero team, BTS' Jungkook, and even ghosts with….uh, well, you'll just have to see for yourself. 
Let's take a look at the mews you might have missed:
The Discovery Channel's #SharkWeek blimp was spotted in Santa Maria, on it's way towards San Diego where it will hover during Comic-Con. Be sure to look up to witness it's engineering prowess.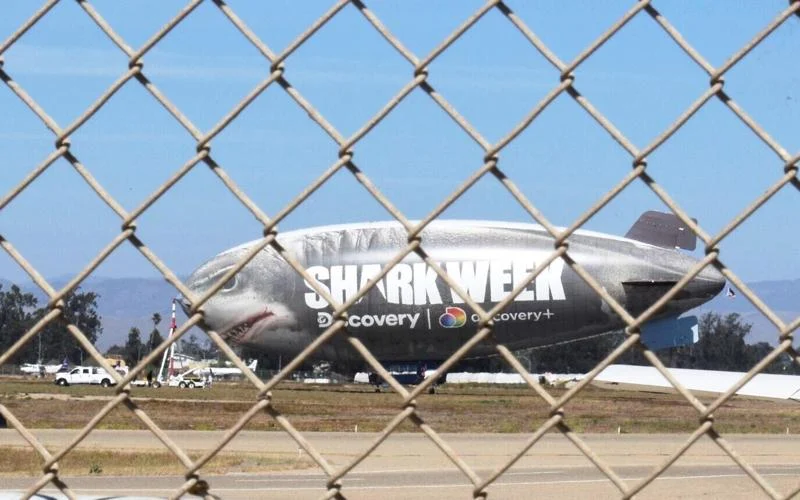 Illustrator Chris Uminga has another work in progress for SDCC, this time for Master of the Universe's Skeletor and his Evil Warriors. Will Chris get this finished in time for the show? We have no doubt.
Skeletor and his Evil Warriors sketch for @comic_con ,now to add some colors ! @sdccblog thanks for the love! #heman #skeletor #pencildrawing #drawing #evillyn #beastman #trapjaw #80s #80skid #uminga720 pic.twitter.com/eqBSLU678T

— Chris Uminga (@Uminga720) July 9, 2022
While we're taking about Masters of the Universe…the Hall H panel on Thursday, July 21 celebrating the 40th anniversary will have at least one very special guest, Dolph Lundgren, as posted by the star on Instagram.
 

 

View this post on Instagram

 
Vince from Eggdrop Ramen is a late addition to the exhibit floor (yay!), so he's been busy working on a very special print of his Totoro watercolor, in a very limited edition.
As a last minute addition to Artist Alley, I will have a super limited edition print run of this Totoro water color for #SDCC2022 – it's on the fancy paper.😉

More posts of prints and possible commission slots to come!

I'm super stoked I get to be in the Alley again!!! pic.twitter.com/3J9hZ7nWbQ

— 🇵🇭🇺🇸See you at Wondercon AA B-30! (@EggdropRamen) July 9, 2022
Artist Jeff Pina put the finishing touches on his Back to the Future piece so it's ready to go for SDCC. It'll be available at Q-06 in Small Press along with everything else Jeff is bringing.
GREAT SCOTT! THIS IS HEAVY! Got this all ready for #SDCC !!! It's in less than TWO WEEKS AWAY!

Small Press Q-06!#bttf #backtothefuture #marty #doc #docbrown #universal #sandiego #time #delorean #timetravel #80s #classic #movie #art #print pic.twitter.com/cIPPyS9jFi

— Jeff Pina Makes Comics! (@JeffPina78) July 9, 2022
Power Rangers Red Ranger Jason Faunt will be signing autographs on Friday, July 22 at the We Can Be Heroes booth, #1901. Photo ops will also be available.
 

 

View this post on Instagram

 
Patrick Ballesteros has just hit the mark of 50 mini originals for San Diego Comic-Con, and he isn't stopping now. That's a lot of mini framing he's got to do!
And that's 50.#minioriginals #SDCC2022 #sdcc #exclusives pic.twitter.com/MldOsvZ69w

— Patrick Ballesteros SDCC DD-08 (@PatrickBallest) July 10, 2022
Peter Nguyen showed off some X-Men circa 1997 work in progress pieces. Hopefully he will have the finished versions at his booth, HH-20 during Comic-Con.
Fantastic four (Five) in progress for #SDCC2022

My table is Hh20 #XMen97 #xmen #xmenred #Procreate layers pic.twitter.com/TvV0HVoAyq

— Peter v n Osaka comic con ! (@petervnguyen) July 10, 2022
 

 

View this post on Instagram

 
 

 

View this post on Instagram

 
Yu-Gi-Oh! fans will have a lot to keep them busy at the Konomi booth, #3713.  Daily in-booth giveaways, demos of Yu-Gi-Oh! TCG Speed Duel, Yu-Gi-Oh! Duel Links, Yu-Gi-Oh! Master Duel, Yu-Gi-Oh! Rush Duel: Dawn of the Battle Royale and for the first time in the United States, Konami's four-player game Yu-Gi-Oh! Cross Duel. Fans will also be able to create an SDCC 2022 Yu-Gi-Oh! TCG Token Card.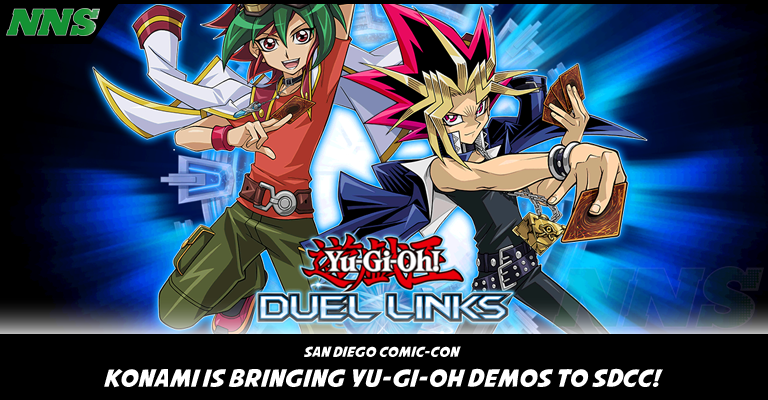 View this post on Instagram

 
 

 

View this post on Instagram

 
 

 

View this post on Instagram

 
Another special someone with a pair of reveals is artist Brian Ewing. He will be bringing his last few Ghost Boner figures to SDCC as well as a brand new Ghost Boner keychain. These Boners won't last long so get to Booth #4820 as soon as possible. 
 

 

View this post on Instagram

 
 

 

View this post on Instagram

 
Captain's Log, Stardate 0709123.3:

As more Comic-Con mission data comes in for the cadets, they are now in a real test. Intel has discovered a 'Blind Buy' Exclusive that is limited to only 20 per day. This will be the cadet's 'Kobayashi Maru'. #SDCC2022 #SDCC pic.twitter.com/3CpgLG8E9r

— Hero Within (@HeroWithinInc) July 9, 2022
 

 

View this post on Instagram

 
 

 

View this post on Instagram

 
nything we missed? Let us know in the comments, drop us a line, or tweet us at @SD_Comic_Con.
If you missed our previous Under the Tents 2022 posts, you can find them HERE.