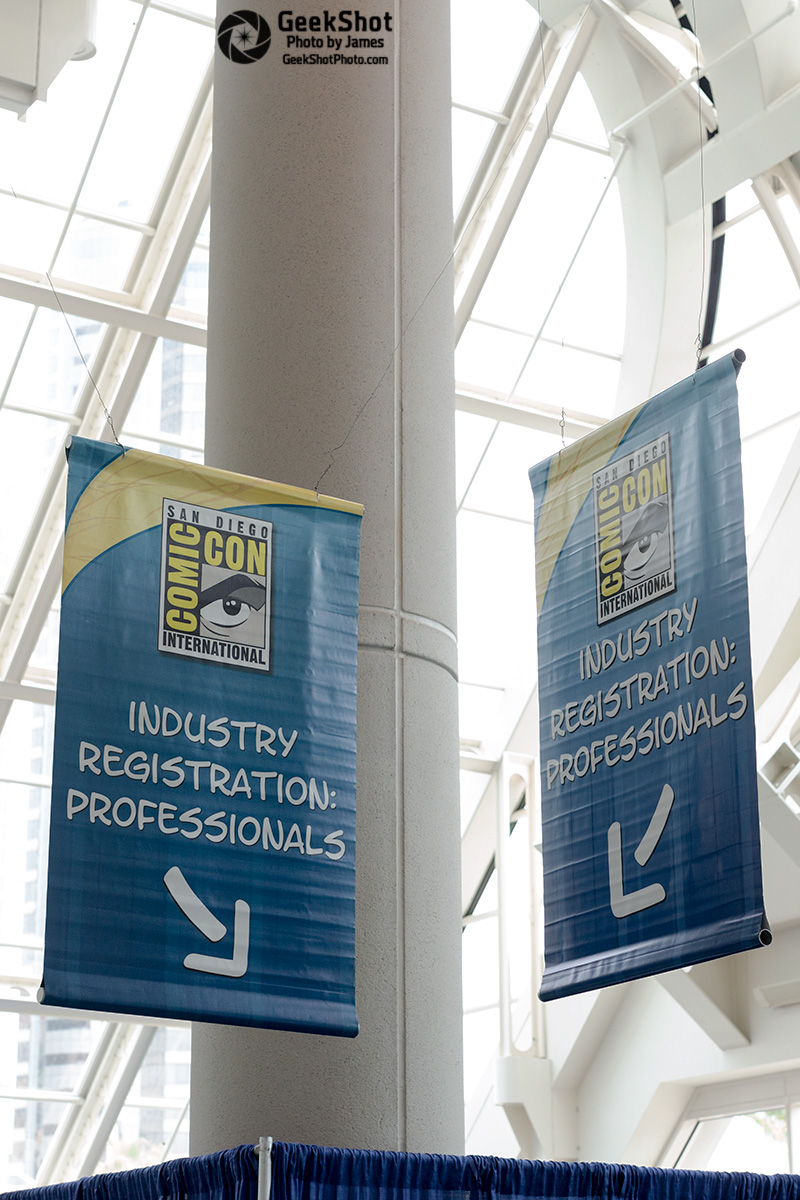 While we wait on news about the general badge sales for San Diego Comic-Con, for those who qualify as a Professional and either need to apply for the first time or who have a "Due" verification statue — your time is now.
Comic-Con International defines professionals as those "who are active in the creation of comic books, graphic novels, digital/webcomics, comic strips, and animation, as well as genre-related illustrators and science fiction/fantasy authors and book editors. This includes writers, artists, pencillers, inkers, colorists, letterers, and animators". All other professionals employed in entertainment and popular arts and culture fields are welcome to apply but professional status is not guaranteed and will be considered on a case by case basis.
If you previously attended SDCC or Wonder Con as a professional, you will need to check your verification status by logging into your Comic-Con Member ID account. Your status will be displayed under "Account Settings."  If you see a "Due" status, you will need to complete the verification steps to re-qualify.

If you have never attended as a Professional, you will need to follow the same steps to determine your eligibility, fill out the application including proof of credentials for verification.
All application and proper verification information are due by Friday, September 30, 2022.
More information regarding applying for professional status can be found on CCI Professional Page and their Application Information Page.
A direct link to the application forms can be found here.