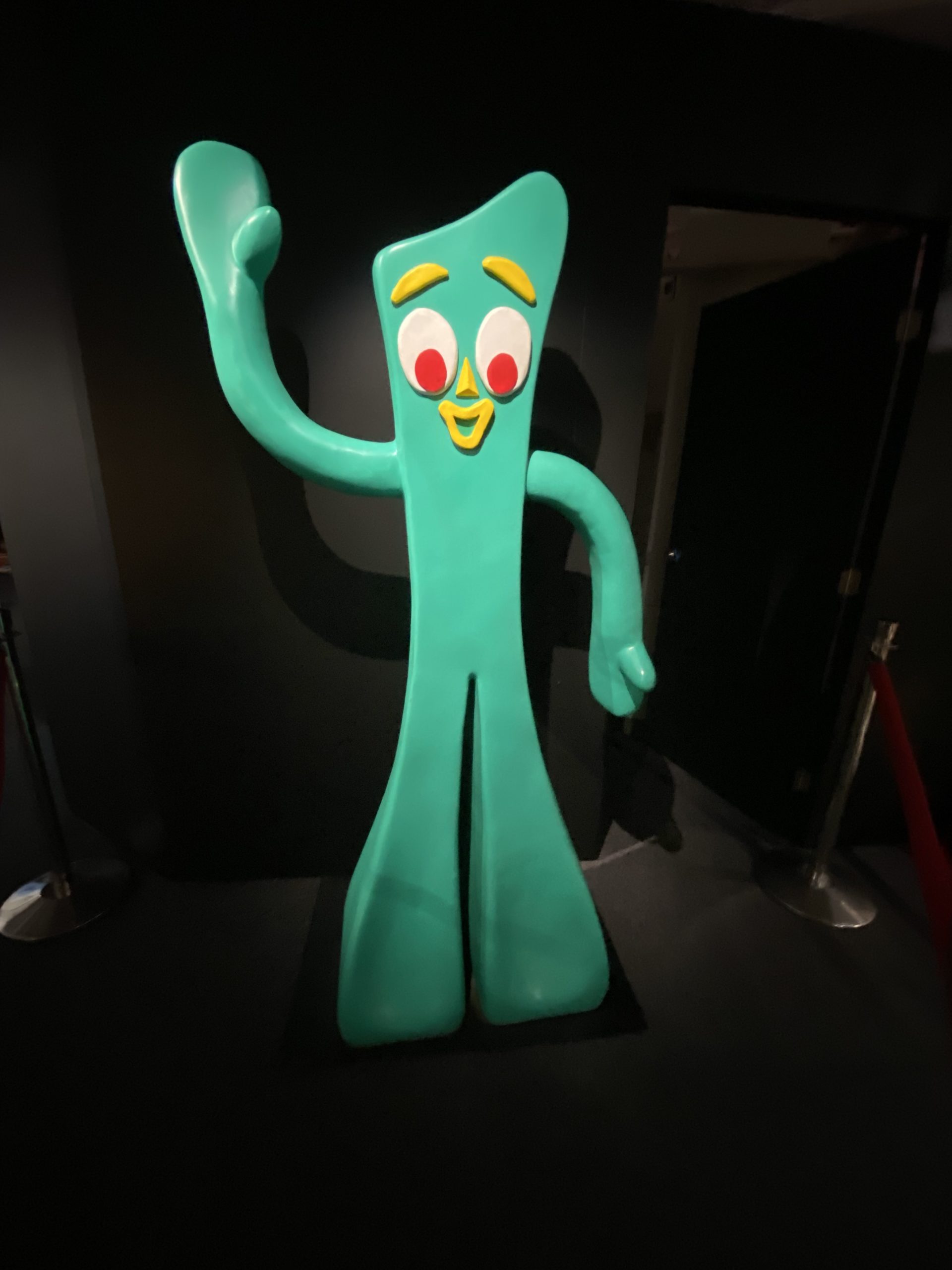 It's a new year, and the Comic-Con Museum is celebrating with a new round of exhibits focused on the world of animation and Comic-Con International's own history. 
For its second year, the Comic-Con Museum will be featuring "The Animation Academy – from Pencils to Pixels", which lets visitors transport themselves behind the scenes of some of their favorite cartoons and animated characters. The exhibit will feature over 20 interactive stations, focused around everything from Kung Fu Panda, SpongeBob SquarePants, The Simpsons, and beyond, as well as the world's largest traveling 3D zoetrope.
Within the exhibit, you'll be able to experiment and create your own stop-motion animated short, learn about the art of storyboarding, and enjoy fun photo ops.
The exhibit will open on Saturday, February 4, with special guests Bill Farmer (the official voice of Disney's Goofy, Pluto and more) and Disney Fine Artist Manny Hernandez — who will offer painting lessons throughout the day. Advance tickets are available now on the Comic-Con Museum website.
"Our second year at the Comic-Con Museum will bring more interactive features, historic art, guest artists and entertainment opportunities for all ages," said Comic-Con Museum Executive Director Rita Vandergaw. "We look forward to welcoming new and returning visitors from San Diego and beyond in February and throughout the year."
In addition, the Museum will also be featuring a "Cover Story: Five Decades of Comic-Con" exhibit, featuring the artwork of iconic Comic-Con souvenir program book covers from over the years, including Jack Kirby, Will Eisner, Milton Caniff, and Neal Adams to Frank Miller, Bill Sienkiwicz, Jim Lee, and Alex Ross.
The exhibition will also open on February 4, along with a special exhibit on comic artist Rick Geary and the Comic-Con Toucan mascot he created.
Other exhibit and program enhancements include "Comic-Con Masquerade," featuring new and former winners and entrants' costumes from the Comic-Con Masquerade; and Makerspace Workshops, offering hands-on crafts for visitors of all ages, including new animation art drawing classes. Workshops are free with museum admission and guests can drop in from 10-12pm PT and 2-4pm PT every Tuesday, Thursday and Saturday. The Cardboard Superheroes Workshops will also fly back into San Diego with new designs and activities on Feb. 4. Participation is free with admission, as space allows.
You can purchase yourComic-Con Museum tickets online.