WonderCon may be next month, but there's plenty of San Diego Comic-Con 2023 news to go around! We've got lots of updates for you today, with some big early announcements from Skybound, information on both attending and participating in the annual Comic-Con Art Show, news on several of our favorite artists and vendors, and more.
Here's a look at the news you might have missed:
Are you creative? Then Comic-Con International wants YOUR art for the 2023 Comic-Con Art Show, which will feature original drawings, paintings, sculptures, jewelry, and more unusual items. Even if you're not art-y and just want to see the art show, you can stop by during the following hours at the Manchester Grand Hyatt:

Thursday, July 20 – 11am-8pm PT
Friday, July 21 – 9am-8pm PT
Saturday, July 22 – 9am-6pm PT
Sunday, July 23 – 9am-6pm PT
Additionally, there will be a Silent Auction that will close on Saturday at 6pm. Voice auctions will begin at 11am on Sunday morning. All purchase art must be picked up by Sunday at 6:30pm PT. Any Quick-Sale items must be paid for immediately and picked up the same day. You can find more information on CCI's site.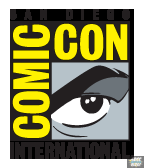 Skybound Entertainment just can't wait until San Diego Comic-Con 2023, which is why they're announcing NOW that this year, they'll be back and bigger than ever. For the first time ever, Skybound will be getting their own standalone booth, rather than sharing with Image. You can look forward to exclusive appearances, signings, announcements, and more, as they get ready to celebrate the 20th anniversary of Invincible and The Walking Dead.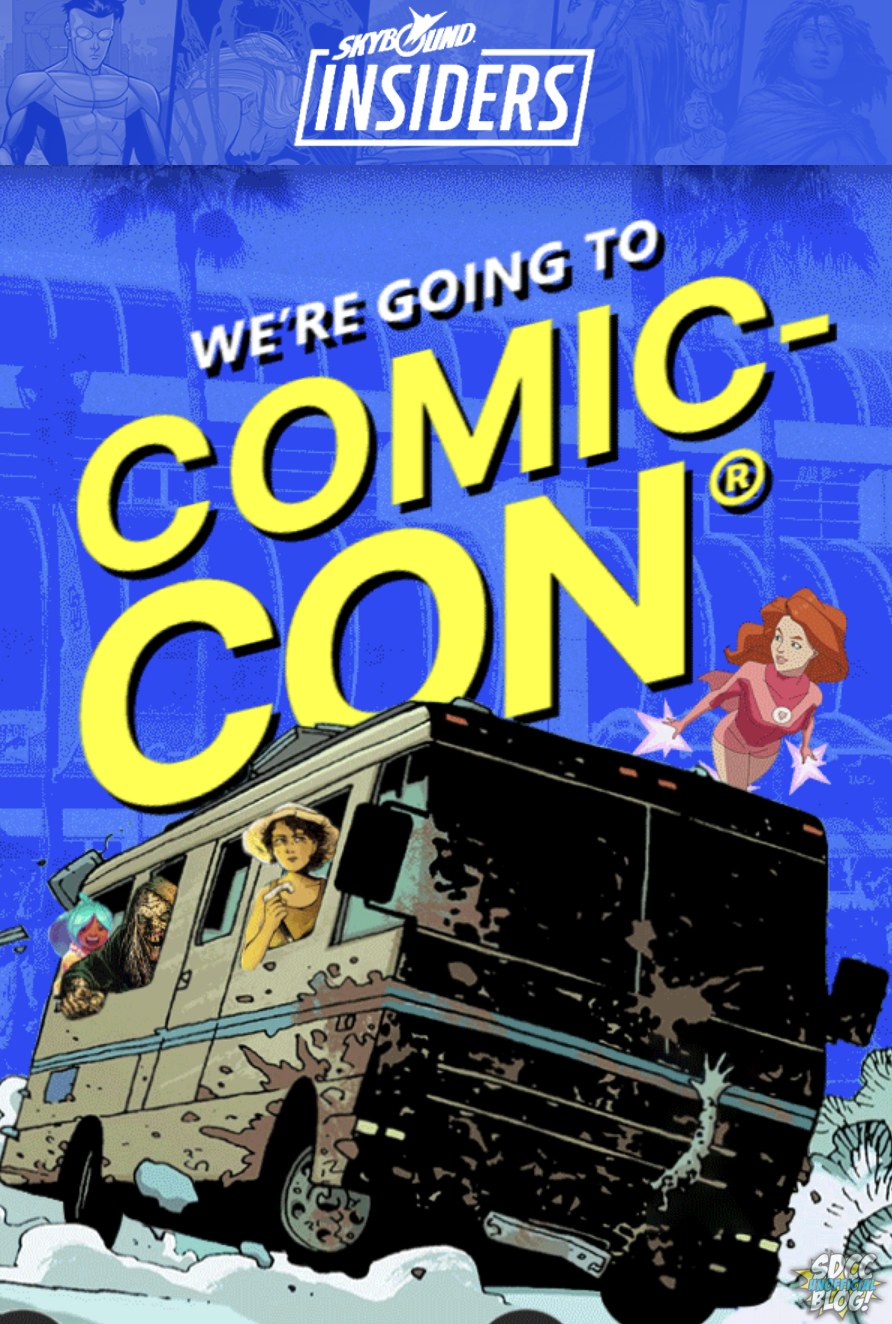 I'll be at SDCC

— Effin' Birds (@EffinBirds) February 17, 2023
Can't wait to get your hands on more Toddland The Great North merch? Well, the jury's still out on WonderCon (though you won't have to wait long to find out — watch this space later this week!), but for San Diego Comic-Con, Toddland is definitely bringing the goods.
For sdcc for sure! Maybe for Wondercon

— toddland #stayrad® (@toddlandstore) February 11, 2023
And just where you can find Toddland on the show floor? At Booth #4429 and #4423 this year, as they'll once again be pulling double (booth) duty. More room for more rad stuff!
Toddland 2052 at Wondercon! 4429 and 4423 at Sdcc! And at https://t.co/56KWC2i4yd

— toddland #stayrad® (@toddlandstore) February 23, 2023
WonderCon is down one Grumpy Unicorn this year (in the human-sized form of artist Joey Spiotto), but Spiotto will still be heading to SDCC this summer before making his triumphant return to WonderCon in 2024.
I know, I'm very bummed to have to skip this year. I will be at SDCC and then back at Wonder next year tho!

— Joey (@JoeySpiotto) February 13, 2023
You can typically find Spiotto and artist Karen Hallion nearby in Artists Alley, so it seems fitting to pair them together in this edition of Under the Tents as well. If you aren't familiar with Hallion, be sure to check out her "The She Series" for some prints, pins, and more you're going to want to own. This year at SDCC, if you're a member of the 501st Legion of Star Wars cosplayers, be sure to stop by and say hello to snag a sticker.
Last year I was honored to become a part of the legendary @Official501st
This year, if you are a 501st member and are at a convention I am at, come say hi! I'll have a sticker for you. 💜
My con schedule:
ECCC, C2E2, Celebration, SDCC, Boston FanExpo, DragonCon and NYCC. 🙂 pic.twitter.com/esOuqY2Uyw

— Karen Hallion (@Khallion) February 20, 2023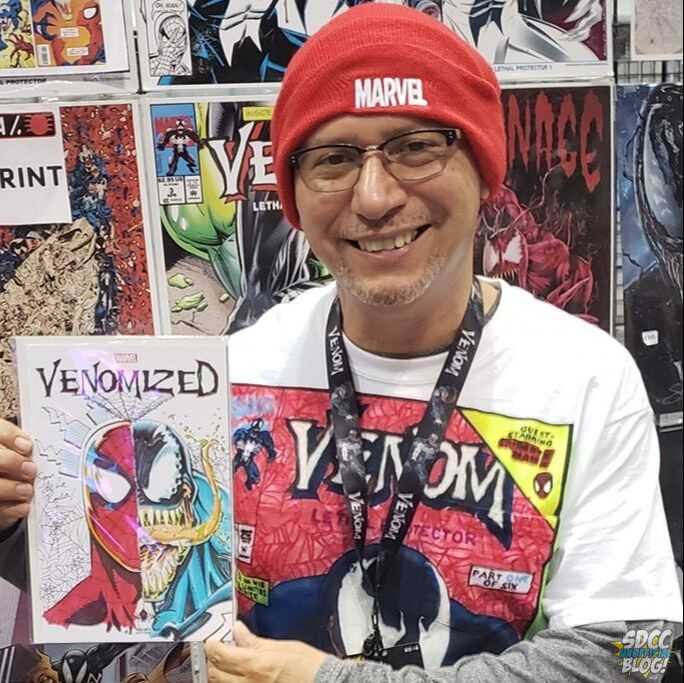 The good folks of Monkey Minion, made up of Dane and Ashley Hammond, are always cooking up exciting new ideas. This year, they're creating four pieces for four conventions (including SDCC, DragonCon, NYCC, and Emerald City), presumably to represent the different seasons since Emerald City started with "Spring". To get your hands on them, you can either attend all shows, or pick-up any leftover on their website. Don't want to chance it? You can also become a member of their Patreon to get first dibs.
We're doing a fun thing with our exclusives this year, this is part one of a four part series. Each of the other pieces will drop in conjunction with another show. So we'll have a new piece in this series for SDCC, DRAGONCON & NYCC. If you want all four, there are three ways

2/

— Monkeyminion @ PCKC AA522 (@monkeyminion) February 22, 2023
Patrons get first access to our exclusives, & don't have to worry about them selling out before they get a crack at them!

4/4

— Monkeyminion @ PCKC AA522 (@monkeyminion) February 22, 2023
I don't think I ever shared our new convention bags! This year's design features Mid-Century Borbs! Free with $50 purchase or $5 each at our con booths! pic.twitter.com/tpBLcftn1y

— Monkeyminion @ PCKC AA522 (@monkeyminion) February 28, 2023
Upcoming CONs confirmed THATS we are exhibiting. 2023 and more being confirmed.

ATL COMIC CON

WONDERCON

BIG LICK COMIC CON

SDCC

HERSHEY CON

TERRIFIC CON

BALTIMORE COMIC CON

— Project Naosis (@ProjectNaosis) February 7, 2023
Marvel cover artist E.M. Gist let slip in the comments of his Instagram that he'll be attending San Diego Comic-Con this year.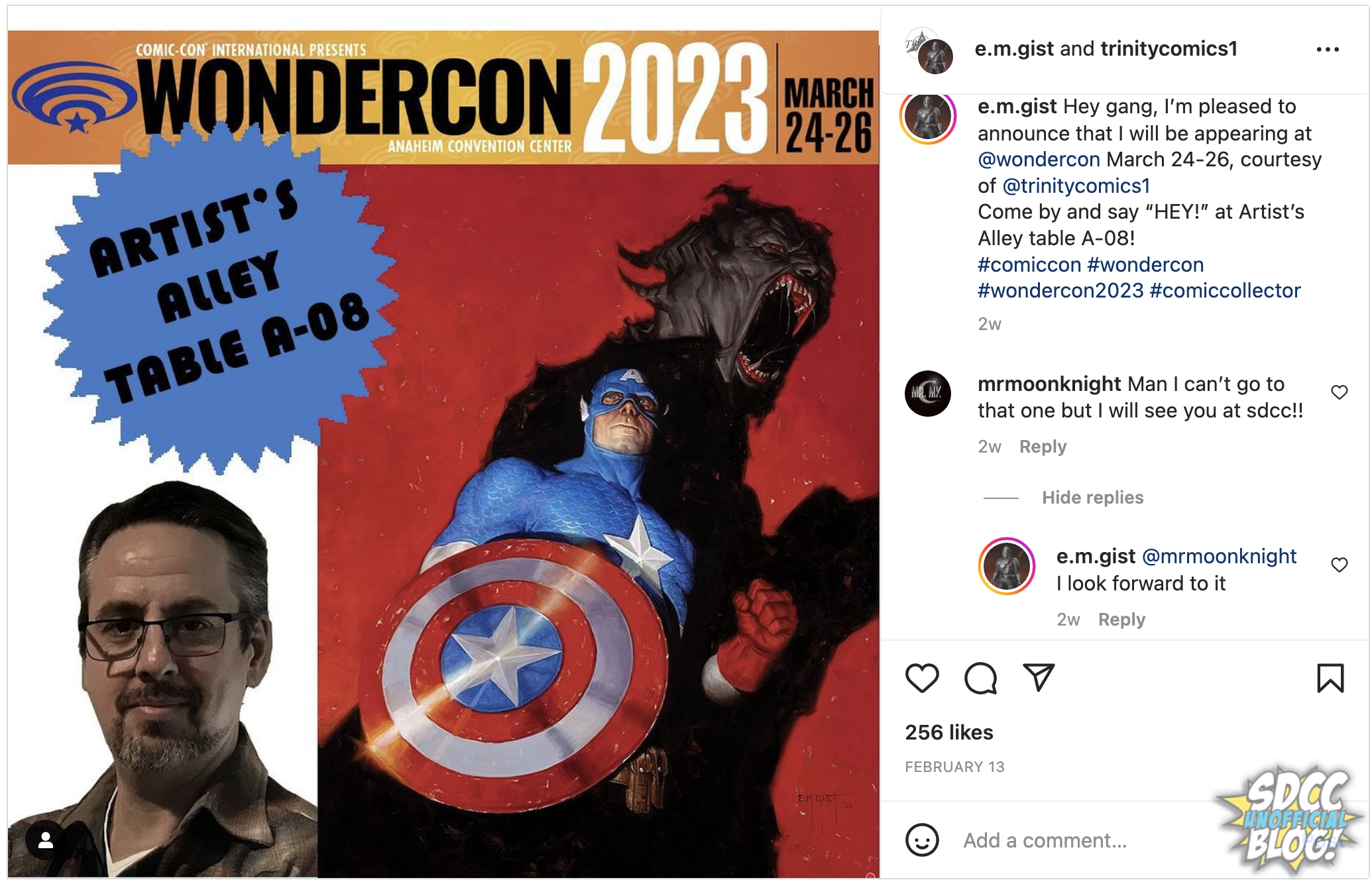 Artist Celine Chapus also showed off her 2023 show schedule, which includes San Diego Comic-Con.
 

 

View this post on Instagram

 
Anything we missed? Let us know in the comments, drop us a line, or tweet us @SD_Comic_Con.