The short term rental market (which includes AirBNB and VRBO among others) has sprung up over the last few years, and despite numerous concerns and issues, for many, they've become an alternative to the Comic-Con International and OnPeak hotel sales.
However, as of today, May 1, 2023, the rules are changing. The city of San Diego has implemented new laws for Short-Term Residential Occupancy (STRO), which requires short-term rentals to have a license. There are currently four types of licenses: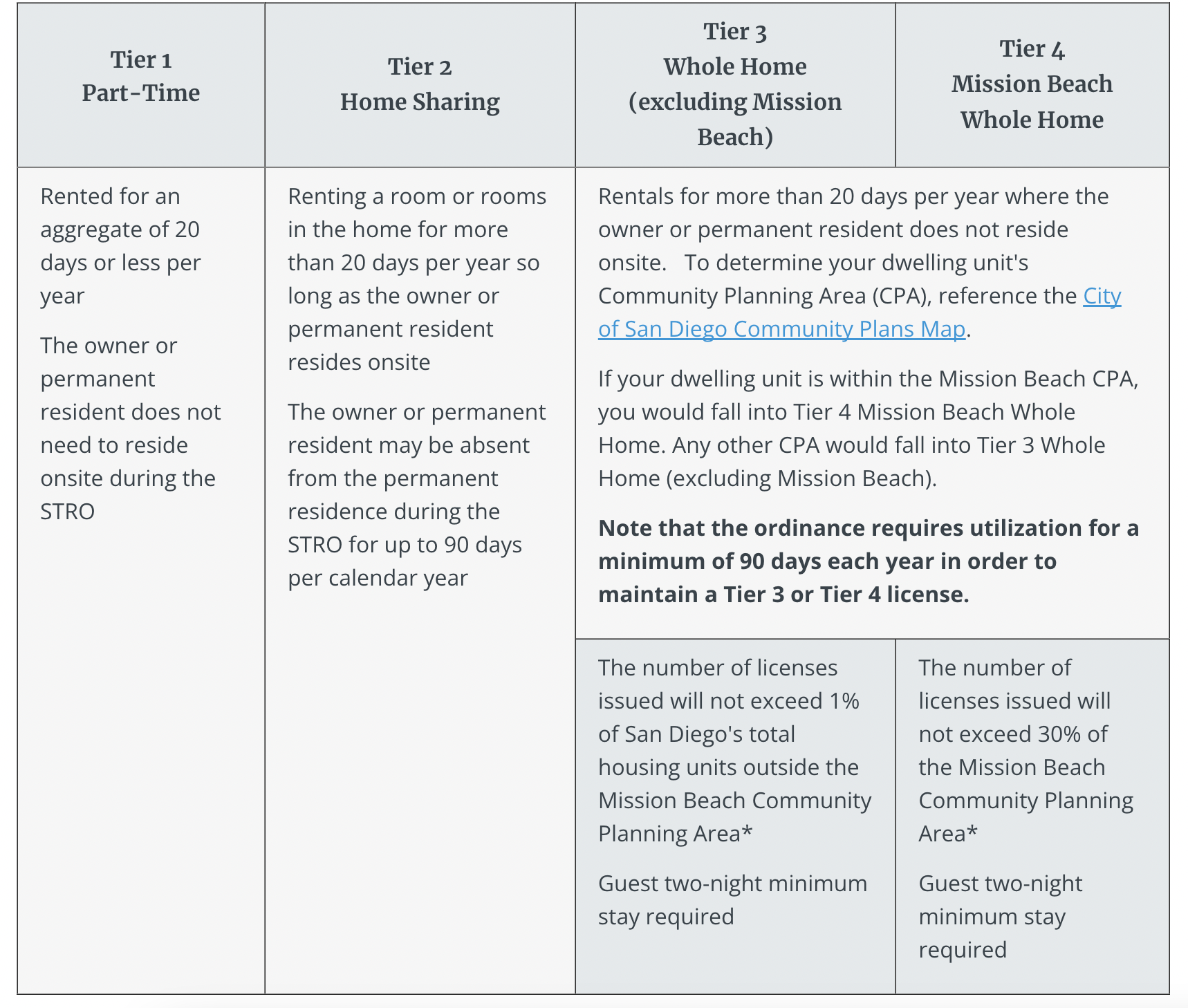 According to the City of San Diego, thus far they have received 7,162 applications, and issued 6,635. Both Tier 1 and Tier 2 have an unlimited number of spots, but Tiers 3 and 4 are limited — with many still on the waiting list.
If you'd like to see if your short term rental has been granted the proper license, you can check the address by clicking to download the csv of Active licenses on this city of San Diego page.