Artist Priscilla Wilson, also known as Valor & Vellum, has hit the ground running the last few years on the convention scene. This year, she'll be back at San Diego Comic-Con, setting up camp at Booth #4721 on the show floor, with plenty of beautiful artwork of her creations, Soonay and Toratai, and more.
What does she have in store for SDCC 2023? Let's take a look:
[UPDATE May 29]
Wilson's next San Diego Comic-Con exclusive is a beautiful set of Spark Bird playing cards, where each of the bird names corresponds to the card number (ie, the Ace is the Zimmerius Acer, 3 is the Three-banded Courser, etc.), in a black with a foil variant. The cards feature her gorgeous hand drawn illustrations of various breeds of birds, with red foil edges. The set, which comes packaged in a box with silver foil details, will be limited to 500 pieces and be available for $15.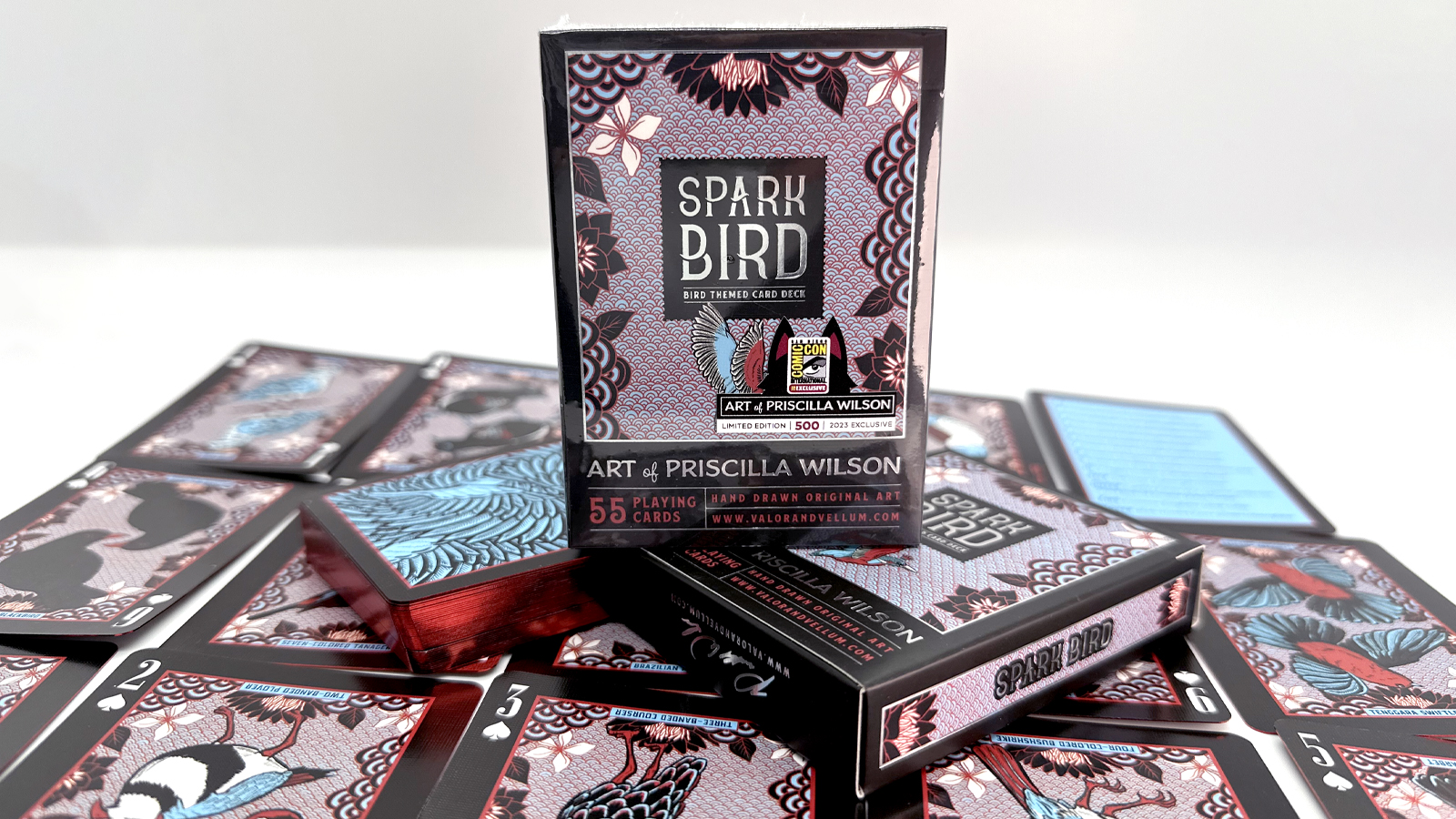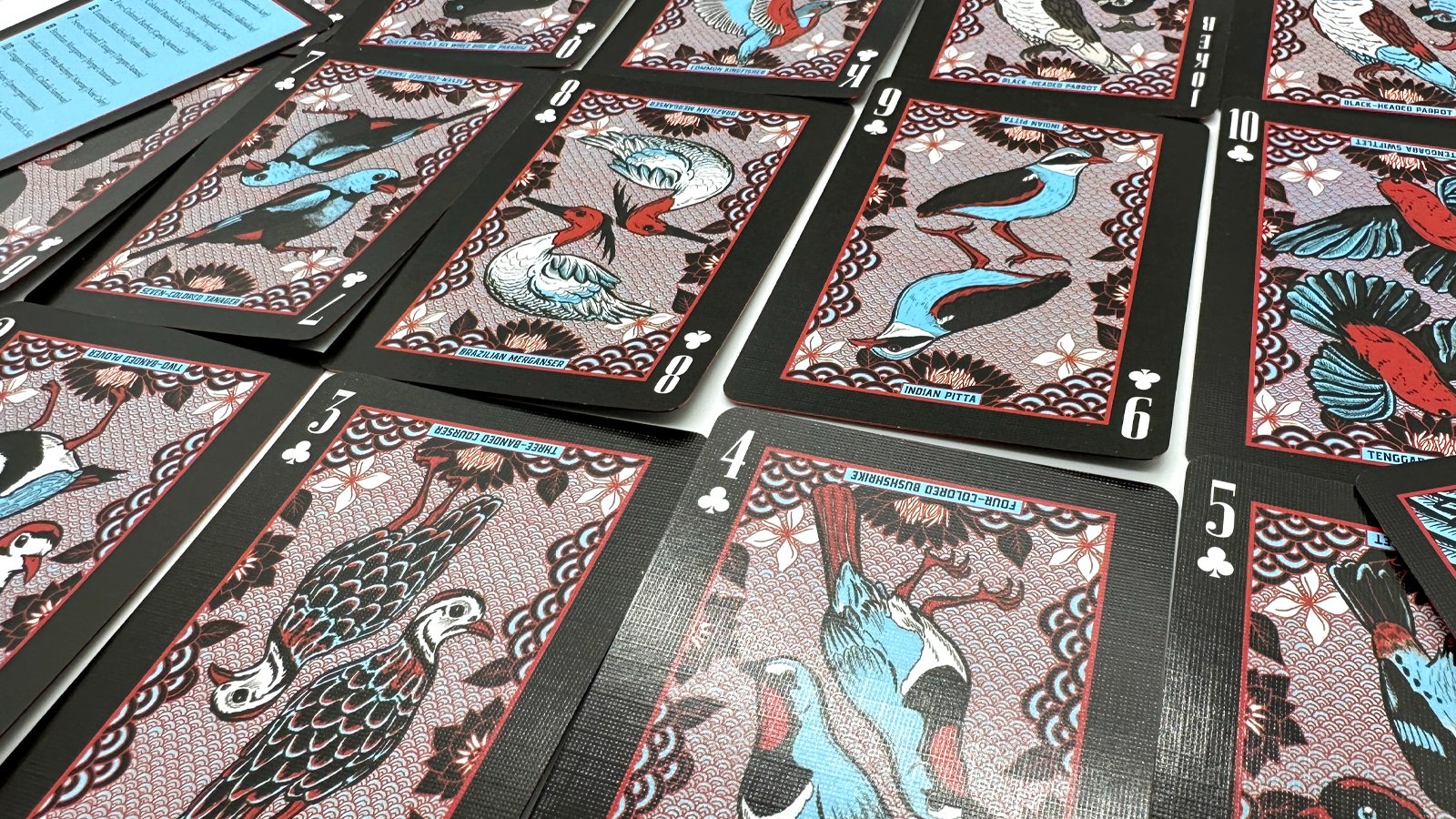 There will also be an open edition, with an official debut sticker, available for $12. Both sets are poker sized and feature linen texture for better playability.
[UPDATE May 24]
Want to show your love for Wilson's original characters Soonay and Toratai in more places than ever? This year, she'll be bringing limited edition, debut, and exclusive pins to the con.
Up first, her exclusive pin at her booth will be a limited edition of 200, and available for $12. It's an official SDCC exclusive — it has the logo and everything. There will also be B-grade pins available for $10.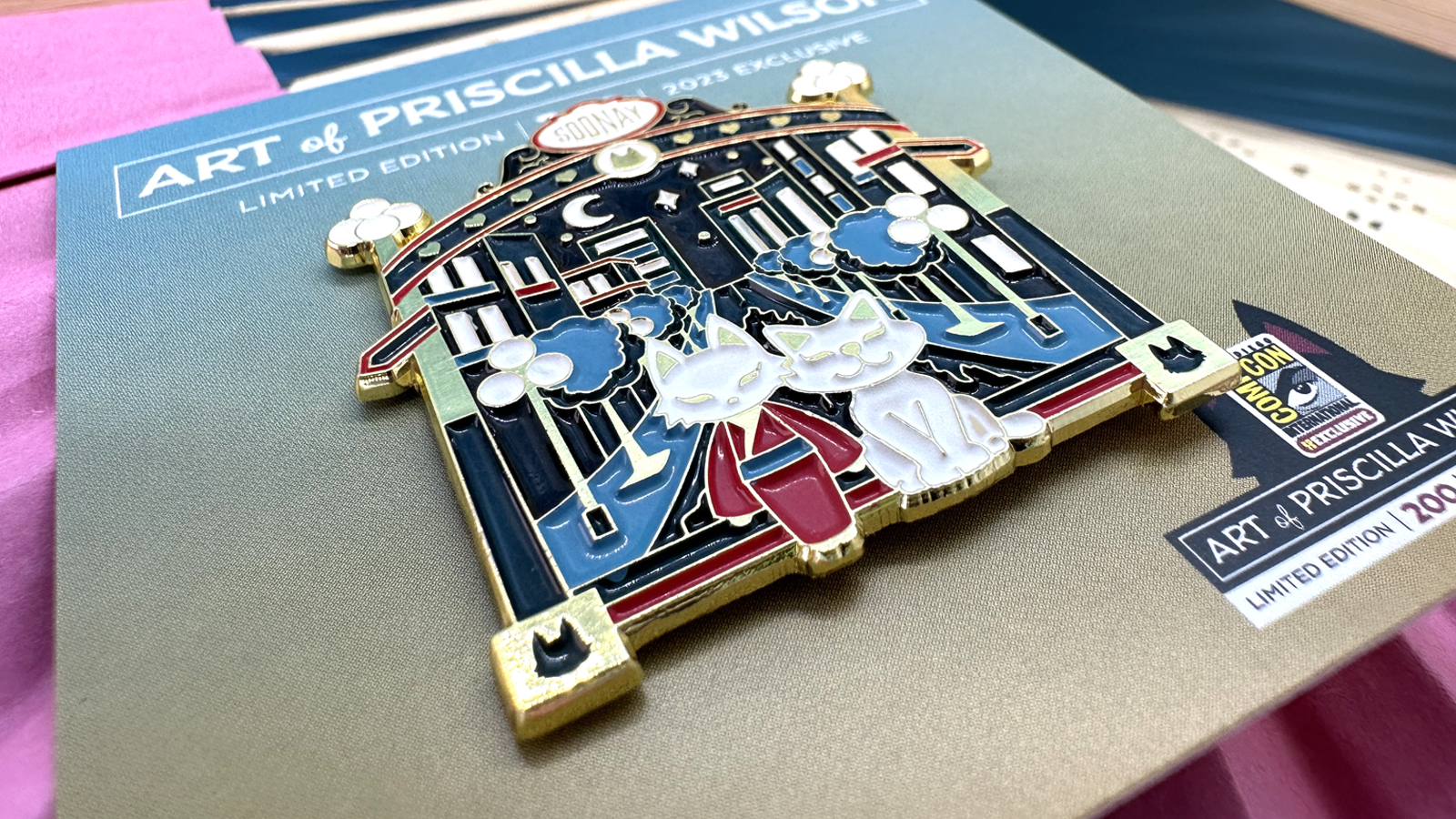 She'll also have an open edition debut pin, which features a pink and blue color scheme (and which also comes with the official logo, though without the "Exclusive" part). It will also be $12. The purchase of either pin will come with a chance to win some bonus prizes, with details still to be announced.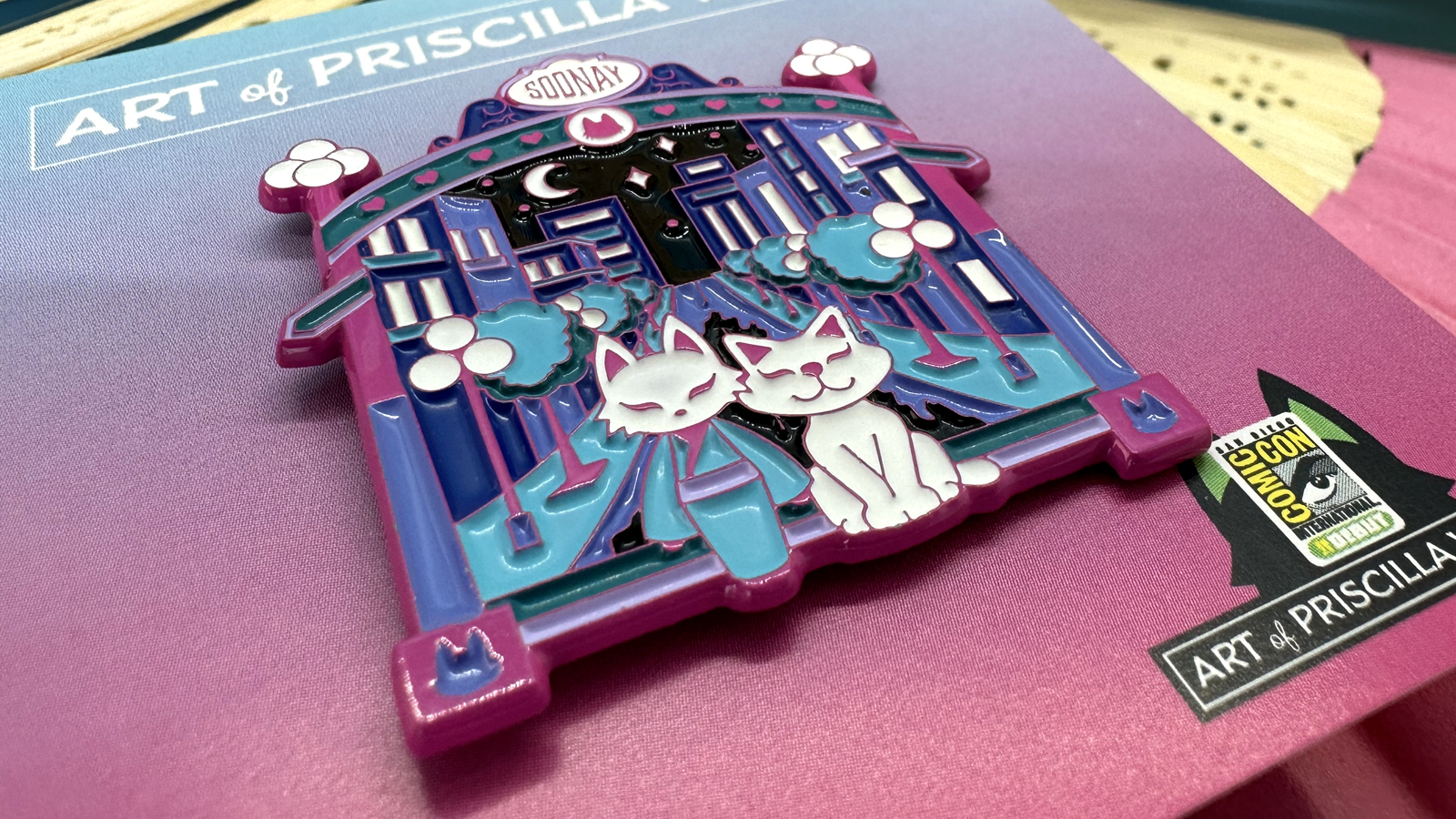 And for those headed to the Soonay meet-up (details still TBA), there will be 50 pins available for FREE. Stay tuned for more details on that.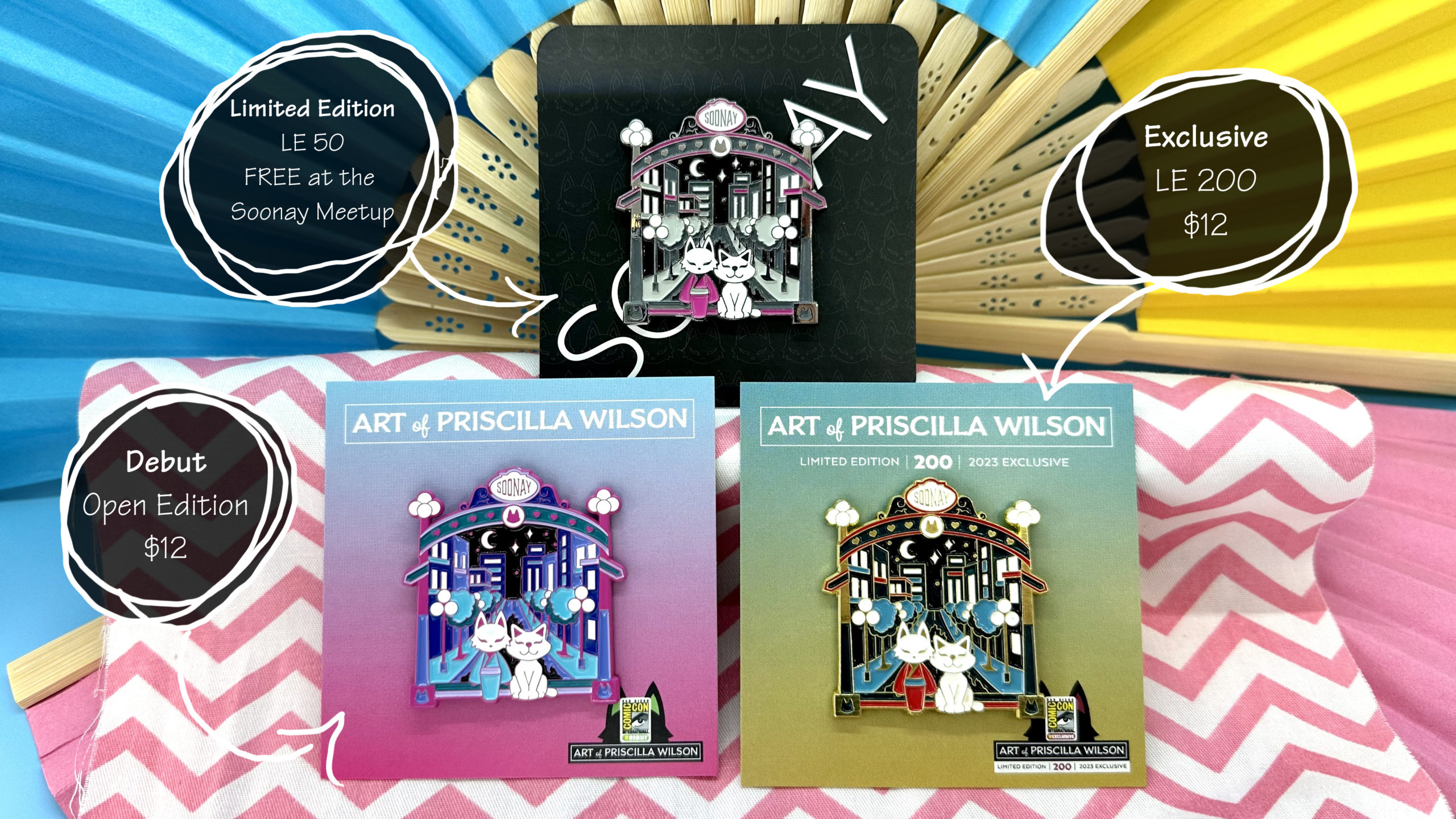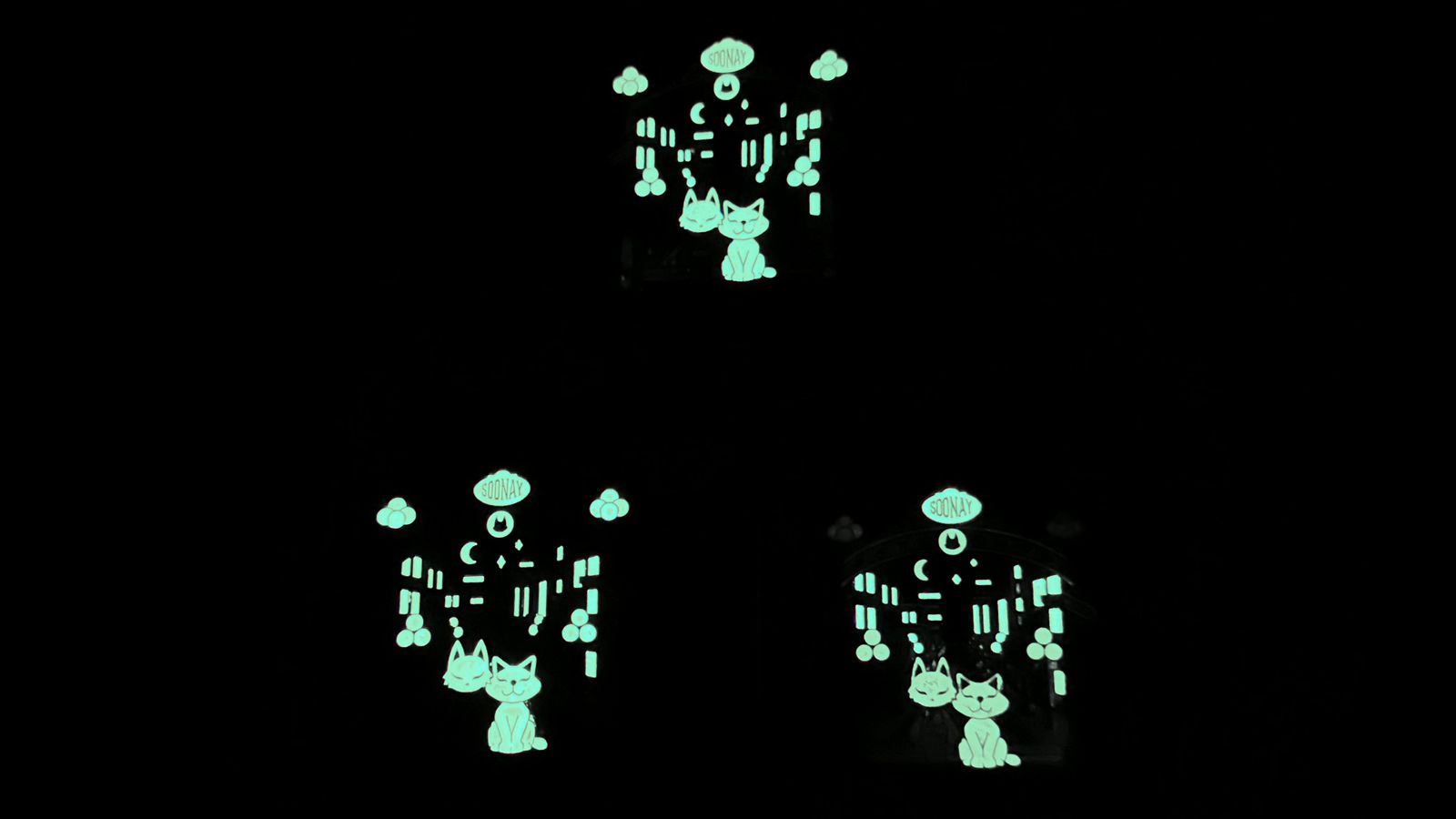 [UPDATE May 15]
Wilson has something sweet planned this year — literally. She has partnered with Sticky USA for more custom handmade candies of her original characters, with pineapple Toratai and a fruit punch Soonay candy flavors. While it was originally announced that these candies would be free with purchase at her booth, they will now be available at the Soonay meet-up, with more details still to come.