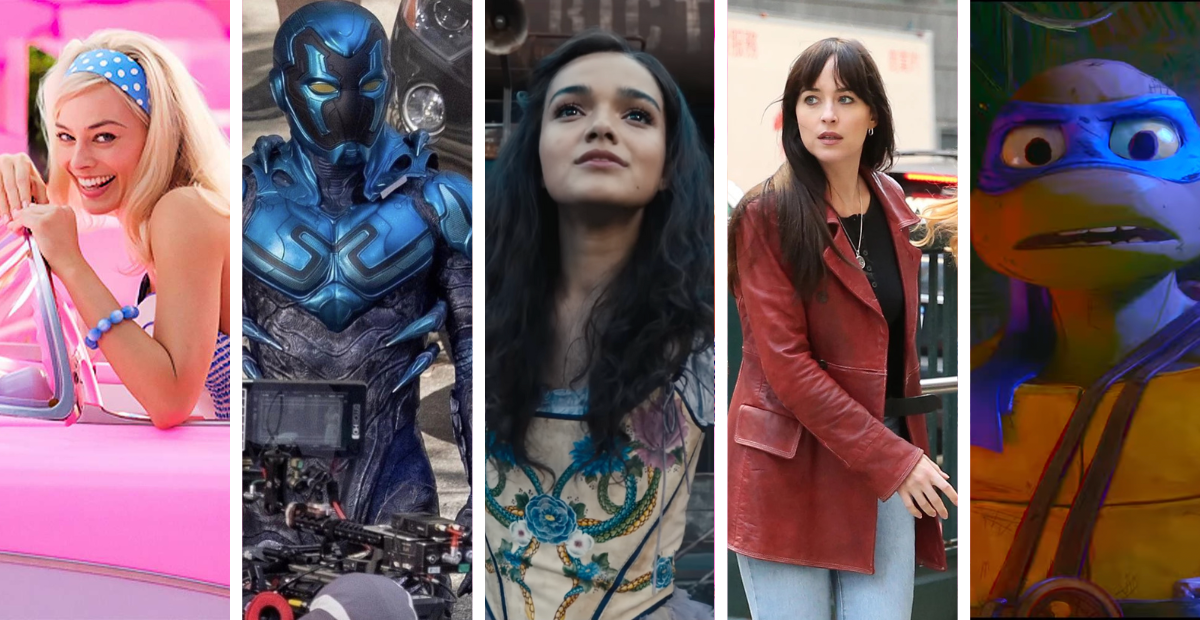 San Diego Comic-Con is so much more than just comics — the biggest moments each year often happen in Hall H, with star-studded movie panels, exciting first looks at upcoming films, and more. The hype is real, and they're the moments everyone remembers and talks about for years, whether it's Tom Hiddleston dressed as Loki or the cast of Star Wars together on stage.
Most years, the team at the San Diego Comic-Con Unofficial Blog takes a look at the theatrical release schedule and gives our best guesses and predictions for which films might be filling up Hall H in July. We skipped this tradition last year, because as the first year back it was truly anyone's guess what might show up.
Now that things are more "normal" on that front, with the WGA strike on and the potential for a DGA and SAG strike looming, what is San Diego Comic-Con's Hollywood presence going to look like this year? We don't know the answer, but for the purposes of this post at least, we're mostly going to assume (or pretend?) that it's going to be a normal year, filled with the biggest blockbusters. So we're bringing back our annual traditional post of looking at which movies might be heading to San Diego Comic-Con 2023.
Join us again next week, as we look at the TV shows we think might be heading to Comic-Con this summer.
With all of that said, let's look at this year's possibilities:
Marvel Studios
The Marvels — November 10, 2023
Captain America: New World Order — May 3, 2024
etc.
In last year's Marvel Studios Hall H panel, Kevin Feige said he looked forward "to seeing you next year", and we're holding him to that. Typically, Marvel only skips their big, splashy Hall H presentation in years when they just don't have anything ready to announce or show — and that certainly won't be the case this summer. The Marvels releases in November and is currently in post-production, and Captain America: New World Order has started filming, so there will be plenty of footage to show off for both films. That's to say nothing of potential casting announcements, teases, and more for Thunderbolts, Blade, Deadpool 3, Fantastic Four, Avengers: The Kang Dynasty, and beyond. Plus there's also the TV side of things to throw into the mix, which we'll get into next week.
There is no panel that's more anticipated each year than Marvel Studios, and given Feige's words and that he seems to be a big fan of the event, we'll be shocked if they don't show up to own the convention yet again.
Warner Bros. Discovery
DC Slate:
Blue Beetle — August 18, 2023
Aquaman and the Lost Kingdom — December 20, 2023
etc.
Things over at DC at the moment are… interesting, to say the least. While James Gunn and Peter Safran have now taken the reigns on the upcoming DC slate, first we have to get through the existing finished films for DC, which include Blue Beetle on August 18 and Aquaman and the Lost Kingdom on December 25. Given that the current universe both those films exist in is ending, will DC and Gunn (who seems to be a big fan of San Diego Comic-Con) still go hard with Hall H promo on them? Will they briefly mention those two films and use the timeslot instead to announce more details and casting for some of the upcoming slate for Chapter 1: Gods and Monsters, basically positioning Gunn and DC as their own version of the Marvel/Kevin Feige panel? Will they opt to skip out entirely until they have some footage/more details to announce on the new universe? This one really could go any which way. We wouldn't be surprised if DC started to get its own panel in the future though, rather than being part of the traditional WB timeslot, which can (and certainly has) included plenty of other films.
Dune: Part Two  — November 3
The first of Denis Villeneuve's Dune trilogy never got a shot at being at San Diego Comic-Con, as that film was originally scheduled for a November 2020 release, and then ultimately moved to October 2021 — two years in which the convention didn't happen. But with part two, if Warner Bros. decides to both attend the convention with a Hall H panel and to focus on something other than DC, this is the film that we think they're most likely to push. Given both the subject matter and that it's based on Frank Herbert's beloved Dune book series, it's the perfect fit for a Comic-Con audience. Add in stars like Timothée Chalamet, Zendaya, Rebecca Ferguson, Josh Brolin, Stellan Skarsgård, and Dave Bautista, and you've got yourself a big, splashy, exciting panel. Plus, it would be a bit of a make-up panel, given that the first film never got its moment on the Hall H stage.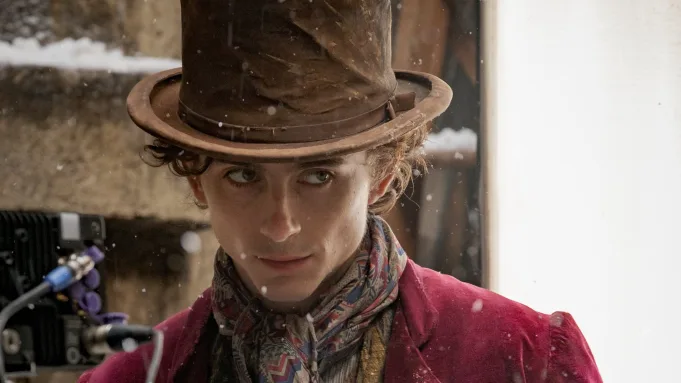 Wonka — December 15, 2023
If you're bringing Timothée Chalamet for Dune: Part Two, why wouldn't you just keep him around to pull double duty to promote Wonka as well? This one may seem like a bit more of a stretch for the convention, but WB tends to favor its family-oriented films at the con, and there is plenty of additional star power with a cast that also includes Keegan-Michael Key, Rowan Atkinson, Olivia Colman, and more. The only promo we've seen for the film so far is an image of Chalamet in costume, so there's plenty they could show off and tease this summer.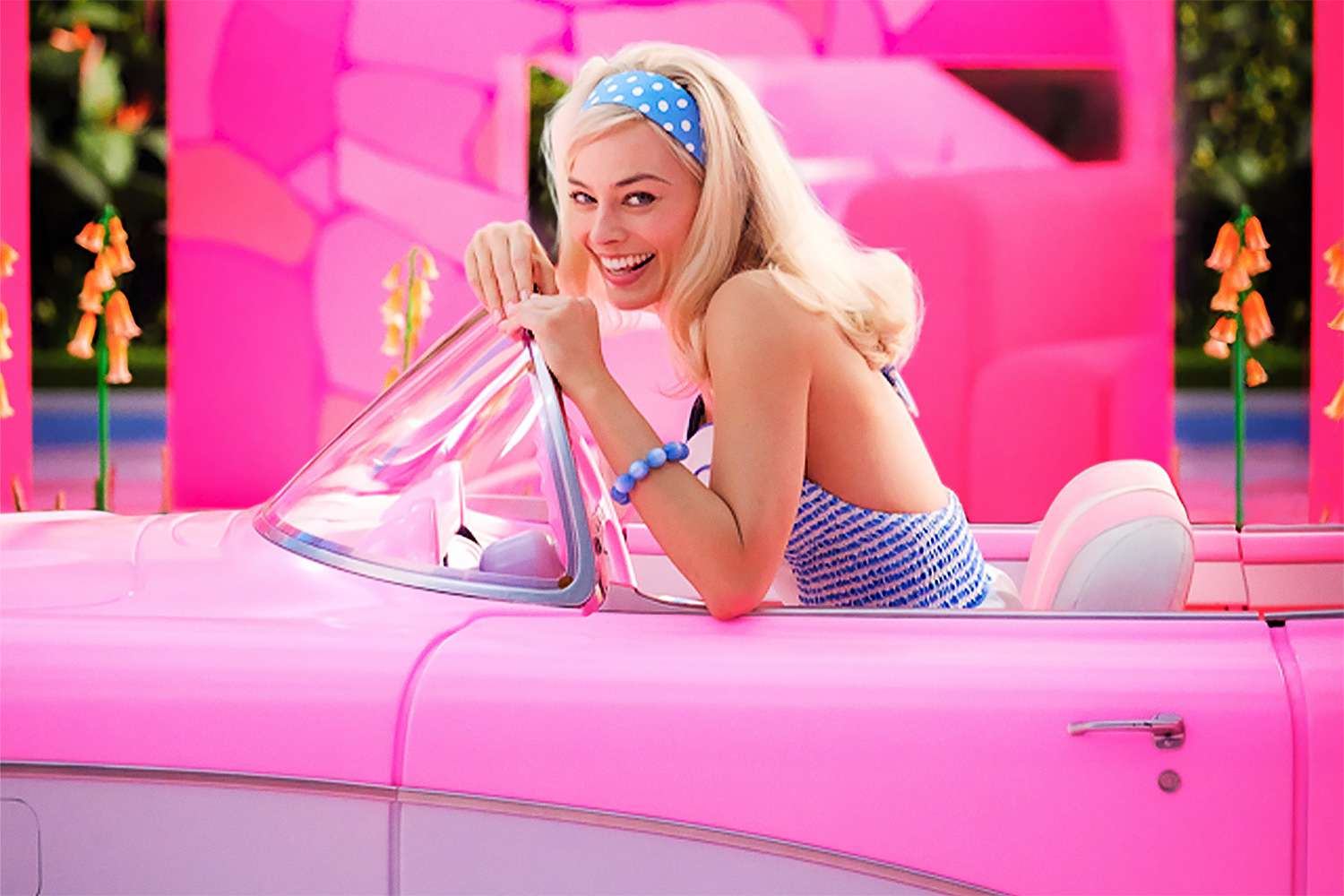 Barbie (Warner Bros. — July 21, 2023)
Given that Greta Gerwig's Barbie film comes out on the Friday of San Diego Comic-Con, that tends to disqualify it for a panel in the eyes of the studio brass — it's just too close to the time the film comes out. But never say never, especially when Comic-Con darlings Margot Robbie, Ryan Gosling, Simu Liu, Ncuti Gatwa, and more star in the film. At the very least, we think odds are decent that we'll get some kind of offsite around Barbieland. Just imagine stepping into Barbie's Dream Home, or seeing a building splashed out in Barbie's signature pink, or a photo opp in Barbie's car.
In years past, we'd think this was a total no-brainer, but WB did scale back their presence last year, cutting their booth at the last minute and not offering as much as in previous years. Given that the current state of affairs at WB still seems a bit rocky, we may still be looking at a pared down San Diego Comic-Con from WB this year. But Warner Bros., if you're listening, a Barbie offsite would be the most Instagramed thing at SDCC this year, and one of the biggest hits of the con.

The Nun 2 (Warner Bros — September 8, 2023)
The Exorcist: Believer (October 14, 2023)
Could Warner Bros. bring back their popular ScareDiego event, an evening offsite focused around their horror properties? It didn't happen in 2022, but they also didn't have any big horror films planned for that fall, and this year they do. Both The Nun 2 and the upcoming The Exorcist: Believer film are releasing later this year, and could easily get a bit of a spotlight, or even street teams (we loved seeing The Nun all over the Gaslamp a few years back).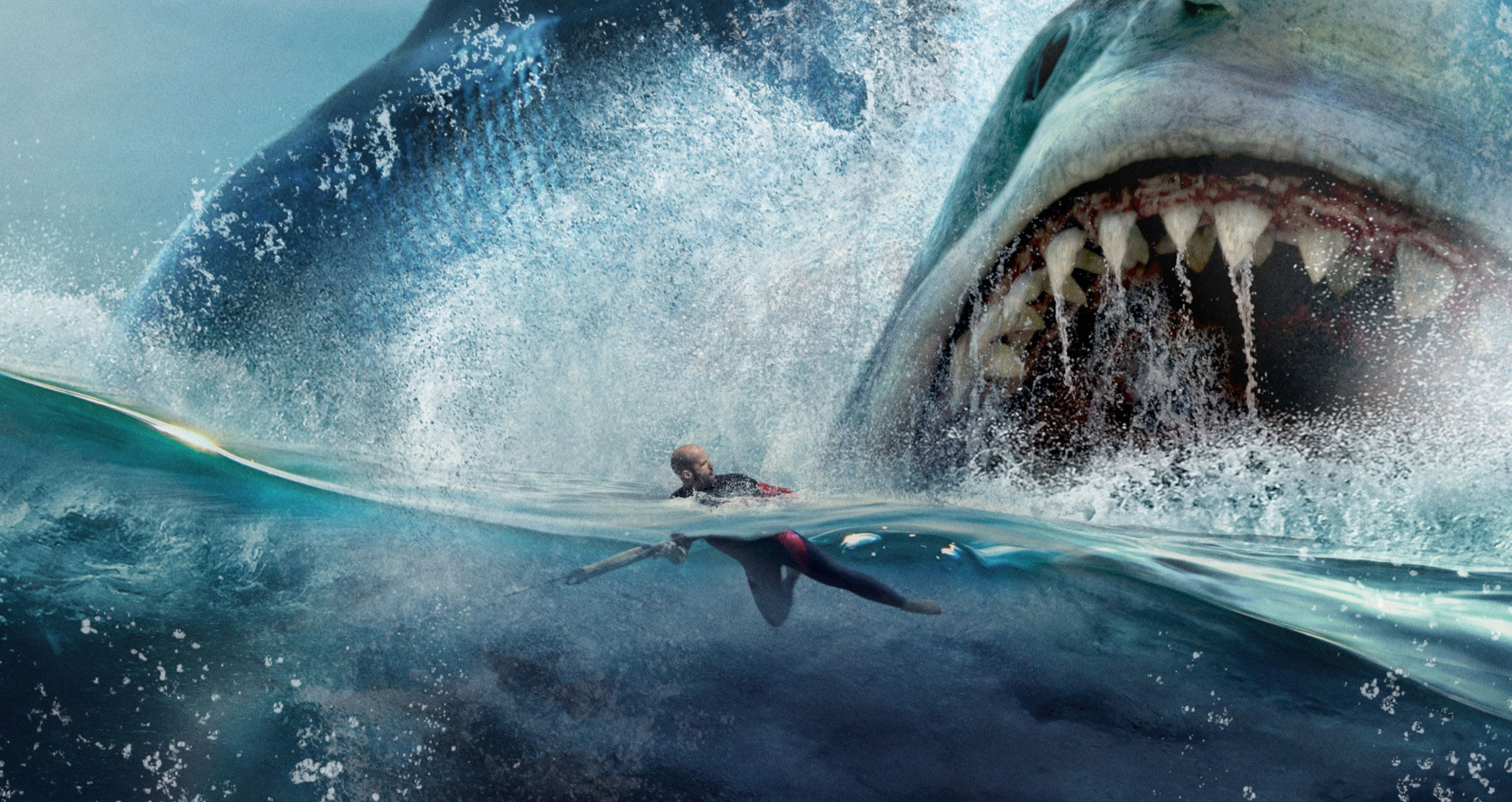 Meg 2: The Trench (Warner Bros. — August 4, 2023)
With Meg 2: The Trench coming out so close to San Diego Comic-Con, and the first film having gotten some promo at the con (including a WB bag), we think we're likely to see something at the con. Whether or not that includes a panel, though, is another story. The original film also came out fairly close to the convention, and at the time, WB didn't trot star Jason Statham out for promo, which makes us think they probably won't want to for the second film either. But the first was also a bit of a surprising hit, so maybe things have changed. Our bet is that we get street teams or some fun promo elsewhere, though. Shark-themed happenings and promo in the Gaslamp are practically a tradition at this point.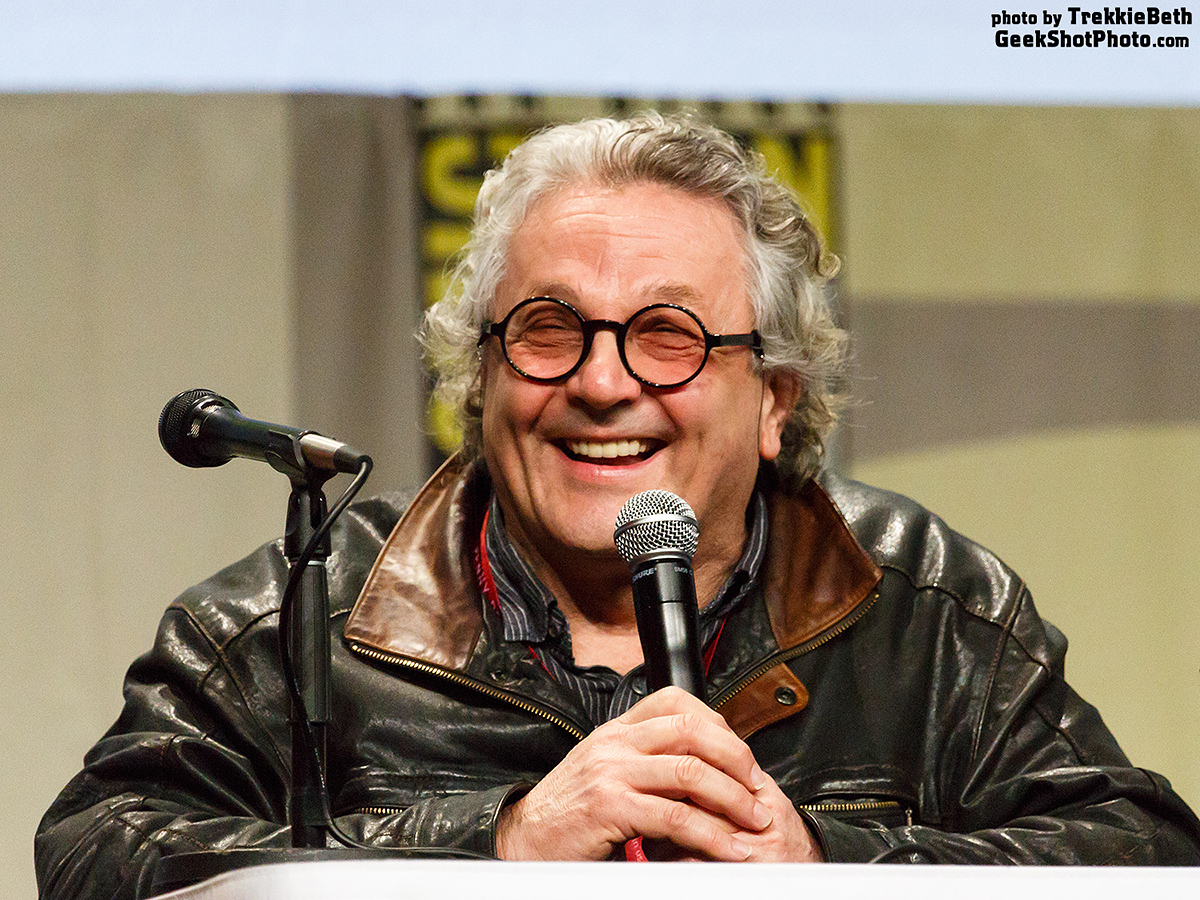 Furiosa (May 24, 2024)
Back in 2014, attendees were treated to the first footage of Mad Max: Fury Road from director George Miller. A lot has changed since then as far as both Warner Bros. Discovery's overall strategy and studios' general willingness to promote films so far out, but Furiosa certainly stands a chance of following in Fury Road's footsteps and getting footage or a tease. We doubt the film would get much more than a brief part of WBD's overall panel simply because May 2024 is so far out from this summer, but WB knows attendees would be psyched to see any kind of announcement or reveal on this one.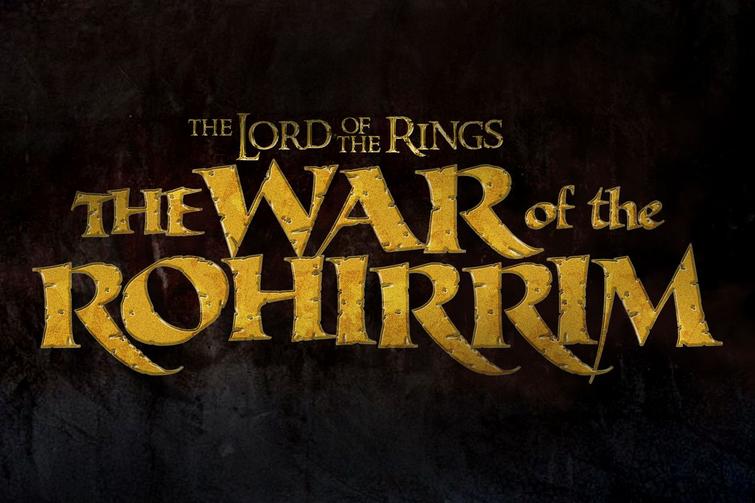 Lord of The Rings: The War of the Rohirrim — April 12, 2024
The upcoming anime film from Kenji Kamiyama based on the Lord of the Rings novels and Peter Jackson's -verse would make for an easy answer to "What is WB most likely to bring this year?" — if it weren't for that release date. April is a long ways away, and it may simply be too far out. Still, we'd be surprised if we heard nothing about this at the con, as WB has several other options, including sprinkling in some news through the team at TheOneRing.net's annual panel, or even releasing a few small teases during their bigger panel.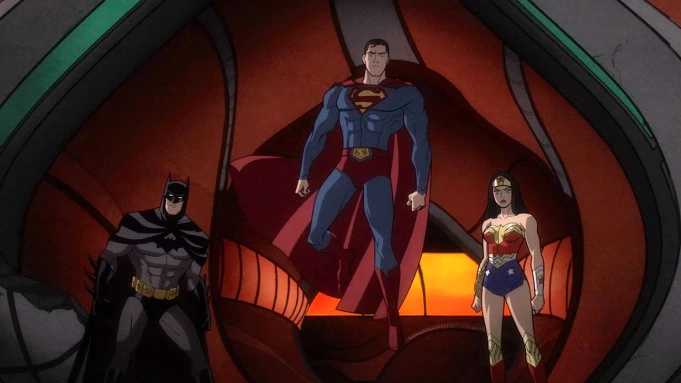 Justice League: Warworld — "Summer 2023"
On the animated side of things, Warner Bros. Home Entertainment and Warner Bros. Animation have a long history of bringing their latest DC animated film to San Diego Comic-Con for a world premiere, along with a Q&A with cast. We'd be shocked if this year's slot didn't go to Justice League: Warworld, which follows the iconic superhero team as they're swept away to Warworld, a place of unending brutal gladiatorial combat.
The voice cast includes Jensen Ackles as Batman, Stana Katic as Wonder Woman, and Darren Cross as Superman, as well as Troy Baker, Matt Bomer, Brett Dalton, John DiMaggio, Frank Grillo, Rachel Kimsey, and more. Traditionally, a decent portion of the voice cast are in attendance, and with so many heavy hitters, it should be a good time.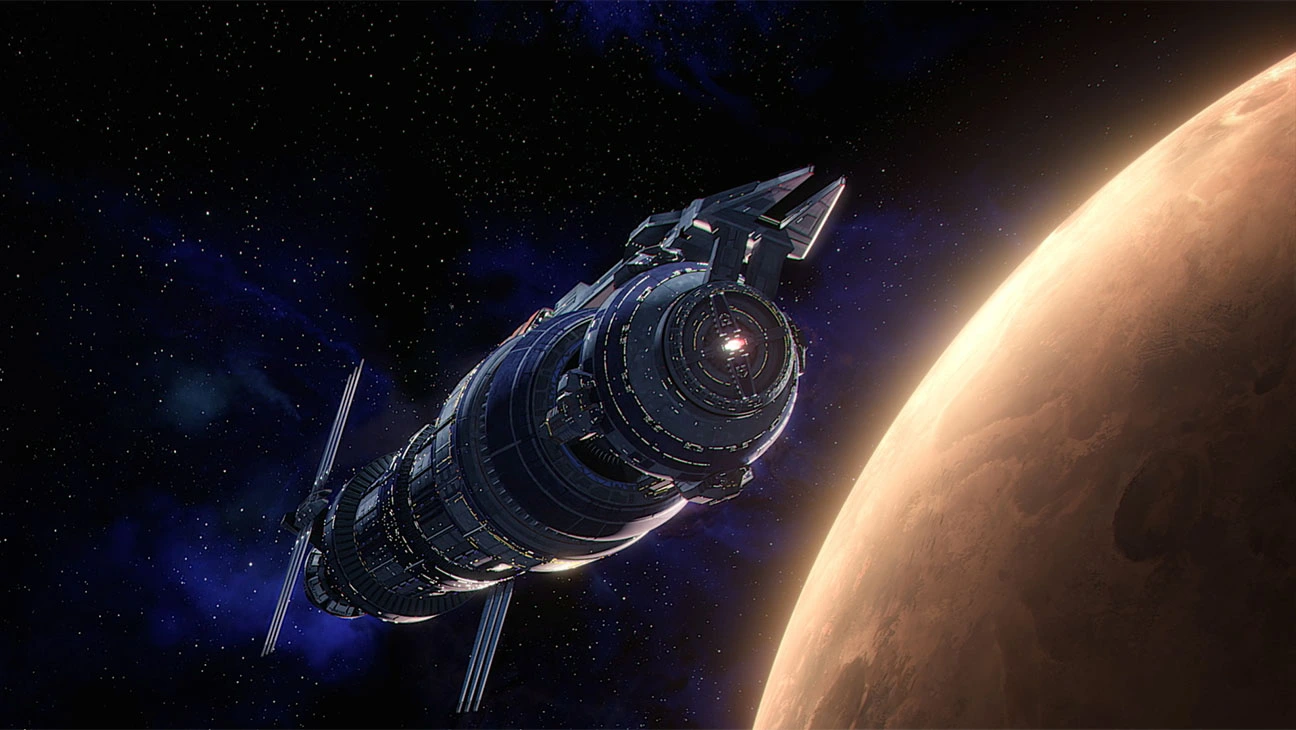 Babylon 5: The Road Home
The beloved sci-fi series Babylon 5 is finding new life this summer as an animated film, Babylon 5: The Road Home, written by series creator J. Michael Straczynski. The film follows John Sheridan as he finds himself transported across multiple timelines and alternate realities on his quest to find his way back home, and features several returning cast members providing voices, including Bruce Boxleitner, Claudia Christian, Peter Jurasik, Bill Mumy, Tracy Scoggins, and Patricia Tallman.
If you've been following Straczynski on Twitter, he's already hinted heavily that the film — set for "summer" — will likely be getting plenty of promo at SDCC. And, even with a writer's strike potentially still looming, animated fare doesn't fall under the WGA. So, we think this one is a lock, in some form or another, even if it only gets plenty of mention in Straczynski's annual Spotlight panel.
20th Century Studios
The Creator (20th Century Studios — September 29, 2023)
For the most part, 20th Century Studios and their owner Disney just don't bring movies to the convention. There are exceptions (like The Bob's Burgers Movie getting a panel at sister-con WonderCon Anaheim), but it's rare these days. If it was going to happen though, we think it would be for The Creator (formerly titled True Love), the upcoming sci-fi film directed, written, and co-produced by Gareth Edwards. Not much is known about the film beyond that it stars John David Washington, Gemma Chan, Allison Janney, and Ken Wantanabe, and that it releases in October — but all of that together spells "Comic-Con" to us. It really just depends on if 20th Century Studios or Disney want to promote any of their films with a panel. It could be that we get an offsite screening for it instead, as this seemed to be the new normal for a few 20th Century Studios co-productions last year.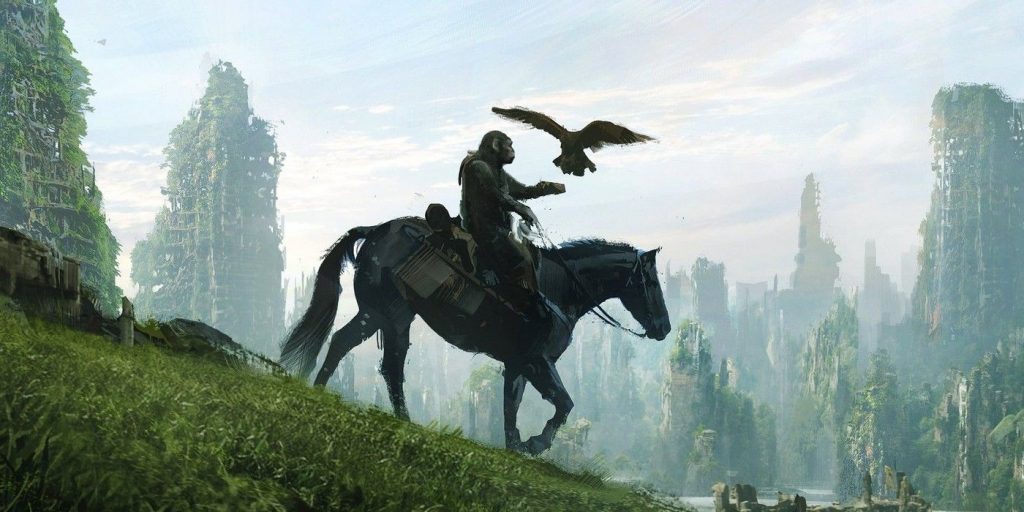 Kingdom of the Planet of the Apes (20th Century Studios — May 24, 2024)
Similar to True Love, we just don't think 20th Century Studios or parent company Disney are going to pivot to start bringing several of their films. But if they were, Kingdom of the Planet of the Apes is an obvious choice. Set years after the event of the last film, the new film follows the son of Caesar, Cornelius, with a cast that includes Owen Teague, Freya Allan, William H. Macy, and Dichen Lachman.
Apple TV+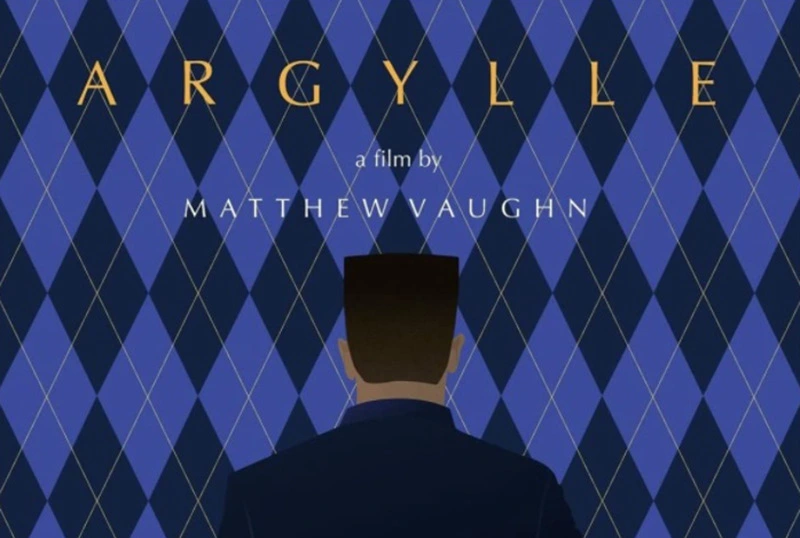 Argylle — Summer 2023
Napoleon — Fall 2023
Last year was Apple TV+'s first foray into San Diego Comic-Con. We certainly thought it was a smash hit, and hopefully they did too. Apple TV+ could always look to start expanding their content at the convention now that they've dipped their toe into the water by bringing along some of their films. Of those currently announced, there's Napoleon, which stars Joaquin Phoenix as the titular French leader, and is set to be released this fall. It hails from director Ridley Scott, but we're not sure that's enough of a Comic-Con pedigree to warrant an appearance.
Depending on its release date, Argylle likely makes the most sense. It's a spy film from director Matthew Vaughn, starring Henry Cavill as a spy suffering from amnesia who is tricked into believing he is a best-selling spy novelist. Not only is that already the sort of fun genre stuff Comic-Con loves, but it's intended to the be the first of a trilogy of films, which means Apple TV+ has a lot riding on audiences finding it. The film also stars Sam Rockwell, Bryce Dallas Howard, Bryan Cranston, Catherine O'Hara, John Cena, and Samuel L. Jackson, so there would be plenty of cast to choose from. It's slated right now for "summer", though, which could mean anything from June to August for a release. If it comes out before the con, probably don't expect this one.
Dreamworks Animation
Trolls Band Together — November 17, 2023
Kung Fu Panda 4 — March 8, 2024
It's been several years since Dreamworks Animation has had its own separate panel for San Diego Comic-Con, but back when they were doing that, the first Trolls film appeared with Justin Timberlake and Anna Kendrick. The third film, Trolls Band Together, is set to release in November, and also stars Eric André, Kid Cudi, Troye Sivan, Daveed Diggs, Andrew Rannells, Amy Schumer, Zooey Deschanel. So if Dreamworks did want to bring back their spotlight panel, they could easily combine some information about Trolls and Kung Fu Panda 4. They've also currently got an untitled film slated for February 9, 2024. Of course, one or any of these could also find its way into a larger Universal panel as well, given they're distributing.
Lionsgate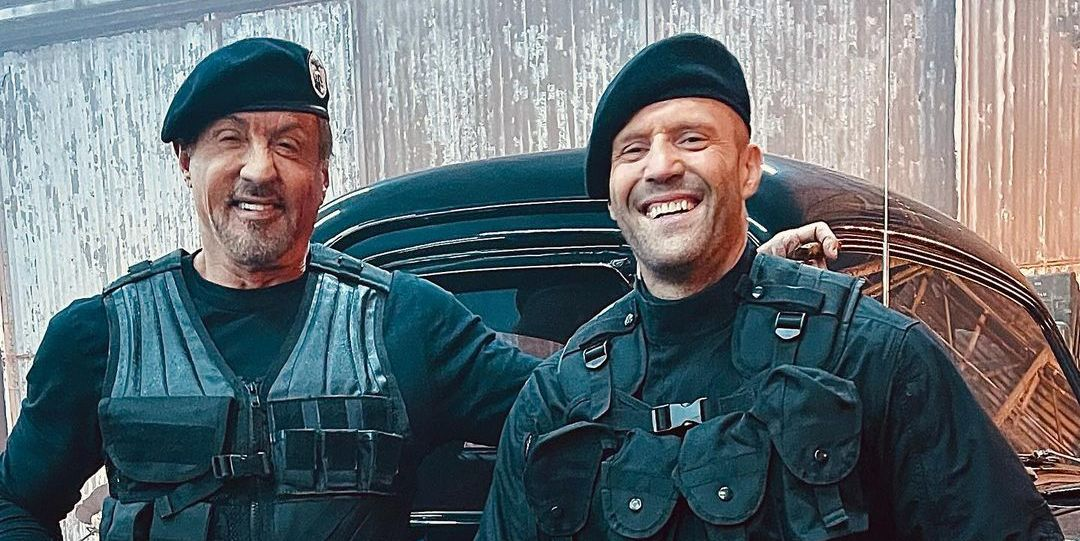 The Expendables 4 — September 22, 2023
The Expendables film franchise already has a long history with San Diego Comic-Con, with all of the previous films getting some sort of promotion at the convention. Why stop with The Expendables 4? The upcoming film stars Sylvester Stallone, Jason Statham, and Dolph Lundgren, as the team of The Expendables who are drawn into a nuclear conflict between Russia and the United States. With a September 22 release, the timing of San Diego Comic-Con seems perfect for another panel.
The Hunger Games: The Ballad of Songbirds and Snakes  — November 17, 2023
And if Lionsgate is attending with The Expendables 4, it seems like a no-brainer that they would also bring along their latest entry in The Hunger Games franchise. As the first of the films lacking protagonist Katniss Everdeen and star Jennifer Lawrence, this iteration could probably use a bit of extra promotion. The franchise has already made several appearances at the con, so if Lionsgate is planning to attend at all, we think they'll absolutely bring this one along, as well as some of the cast which includes Tom Blyth, Rachel Zegler, Jason Schwartzman, Peter Dinklage, Viola Davis, Burn Gorman, and more. The only reason we don't think this is a lock is because Lionsgate can be a bit hit-or-miss in their attendance record, but they've got two films this year that make perfect sense for SDCC.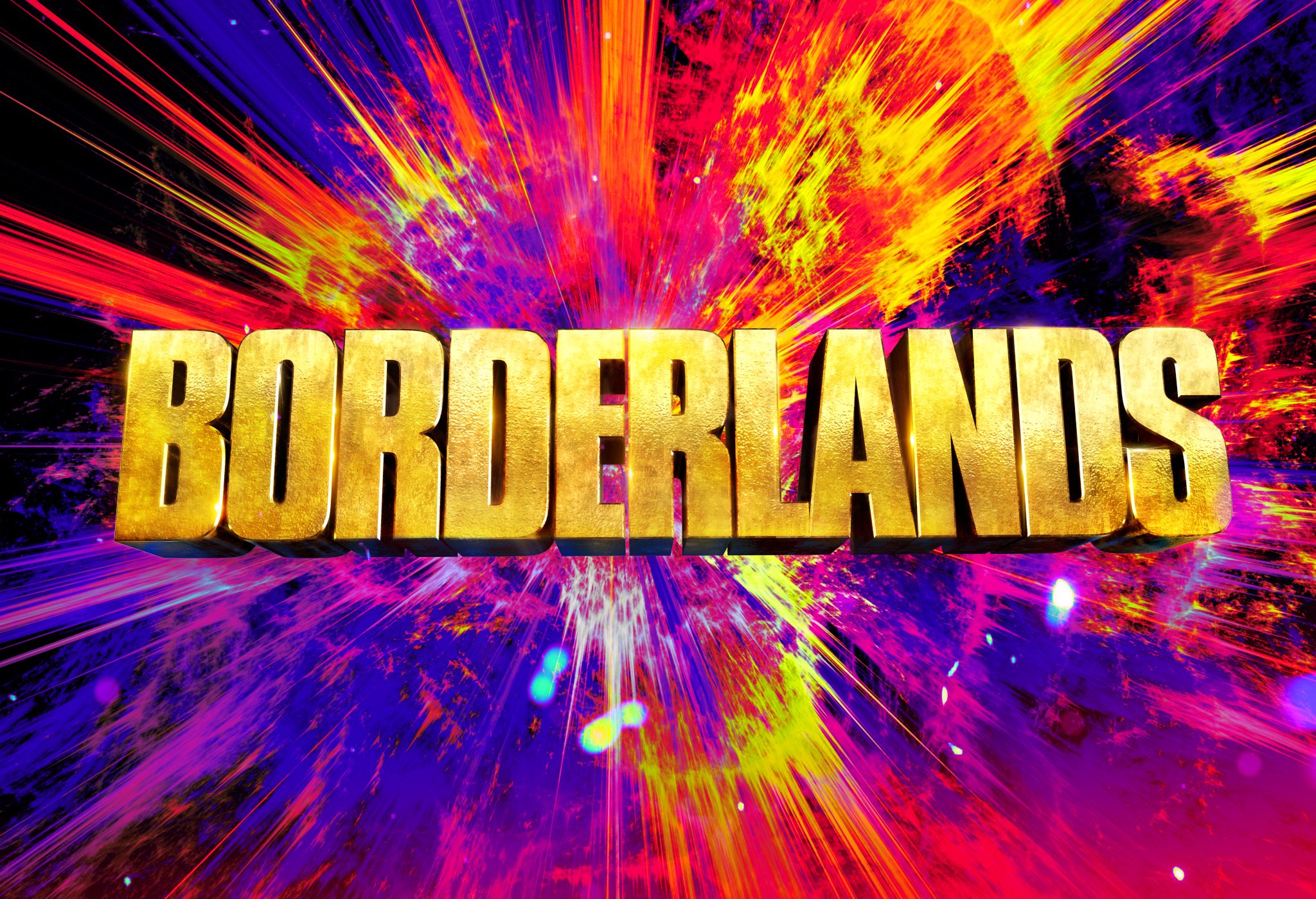 Borderlands — 2024
Borderlands, based on the video game series, follows Lilith (Cate Blanchett) as she returns to her home planet of Pandora (not that one) to find the missing daughter of the universe's most powerful S.O.B. There were a few test screenings late last year, and they showed off some footage at CinemaCon in 2022, though the film remains undated. Without a release date, it's not likely to make the trek to the con, but if it can gain one, its video game pedigree could guarantee it a spot. Plus, the cate includes not only Blanchett, but Jack Black, Jamie Lee Curtis, and more — so it could make for a good Hall H panel.
Saw X — October 27, 2023
Sony has never really gone hard on the Saw franchise at SDCC, with Jigsaw a few years ago basically getting a small autograph signing and the directors appearing on a "Reinventing Horror" panel. So it doesn't seem that likely that they'd start now, but ten films in the series is also a big occasion and might just be worth celebrating with a little something extra. We'd call this one a long-shot for Hall H though, but it's certainly possible that some kind of promo could be at the con.
Netflix

Heart of Stone — August 11, 2023
Pain Hustlers — October 27, 2023
etc.
After Netflix brought The Gray Man to San Diego Comic-Con last year, anything feels possible now. For years, Netflix notoriously skimped on the convention, but these days, they tend to focus on a few releases happening very close to the con. And given that The Gray Man's main criteria for appearing at SDCC was that it starred some big names (Ryan Gosling and Chris Evans) and had some action — well, there's plenty of other upcoming films that also fit that bill. Up first is Heart of Stone, which stars Gal Gadot as CIA agent Rachel Stone, in a film basically billed as "Mission Impossible-esque", but with a woman. It also stars Jamie Dornan and Sophie Okonedo.
There's also Pain Hustlers, about a high school dropout played by Emily Blunt, who lands a job with a failing pharmaceutical start-up and soon finds herself at the center of a criminal conspiracy with deadly consequences. The cast is rounded out by Chris Evans, Andy Garcia, Catherine O'Hara, and Brian d'Arcy James. We would not be mad if Chris Evans just kept making action films with Netflix, and Netflix just kept bringing them to the con.
There are also plenty of other films Netflix could potentially choose from, including movies they haven't even given a release date to yet.
Paramount Pictures
Teenage Mutant Ninja Turtles: Mutant Mayhem — August 4, 2023
We're not sure that it would warrant a Hall H panel, but the upcoming animated Teenage Mutant Ninja Turtles: Mutant Mayhem film, which is co-produced by Seth Rogen and Evan Goldberg, seems like a lock for some kind of panel or promotion. Co-creator Kevin Eastman is a Comic-Con perennial favorite, and our favorite heroes in a half shell are always a hit at the convention. The main voice cast is made up of actual teenagers, and the film also features the voices of Hannibal Buress, Rose Byrne, John Cena, Jackie Chan, Ice Cube, and Giancarlo Esposito.

A Quiet Place: Day One — March 8, 2024
Thus far, none of the A Quiet Place films have made it to San Diego Comic-Con (though the original film did get some promo at WonderCon with a special screening back in 2018). We doubt that changes as we head into the third film in the series, as March is likely just too far out for Paramount to want to promo it, but it's also the first of the franchise without director and star John Krasinski or Emily Blunt. This new film features a cast of Lupita Nyong'o, Joseph Quinn, and Alex Wolff — all of whom would play great to a Hall H audience. But given the March release date, we just think this one is probably too far out. Still, never say never, as Paramount went big on Dungeons & Dragons last year, which also had a March release date the following year.
If — May 24, 2024
If March is too far out, then May really is. But it's certainly not impossible that Paramount could choose to promote their upcoming film If (which stands for "Imaginary Friends"), a fantasy comedy written and directed by John Krasinski, about a child's journey to rediscover their imagination. It boasts some all-star casting, with Krasinski, Ryan Reynolds, Steve Carell, Phoebe Waller-Bridge, and more. Not much is currently known about the film, but SDCC could be a place to change that if Paramount feels they were successful last year with their other fantasy comedy, Dungeons & Dragons.
Sony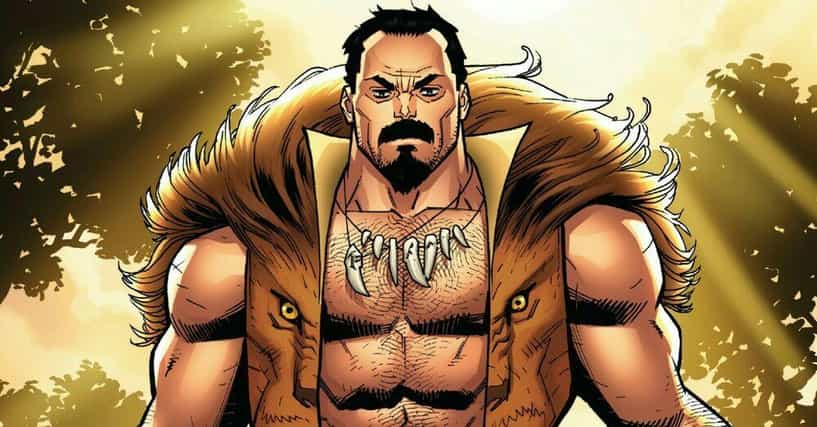 Kraven the Hunter — October 6, 2023
Sony's always a toss-up for whether or not they choose to attend the convention, but they've got several films on their slate that make sense for the con this year. Of them, we think the most likely contender is Kraven the Hunter, a new addition to Sony's own Marvel universe. The film follows Russian immigrant Sergei Kravinoff on a mission to prove that he is the greatest hunter in the world, with a cast that includes Aaron Taylor-Johnson stars as the titular character, as well as Ariana DeBose and Russell Crowe. More than Madame Web, this one really needs the extra push, as it's a less familiar character to many.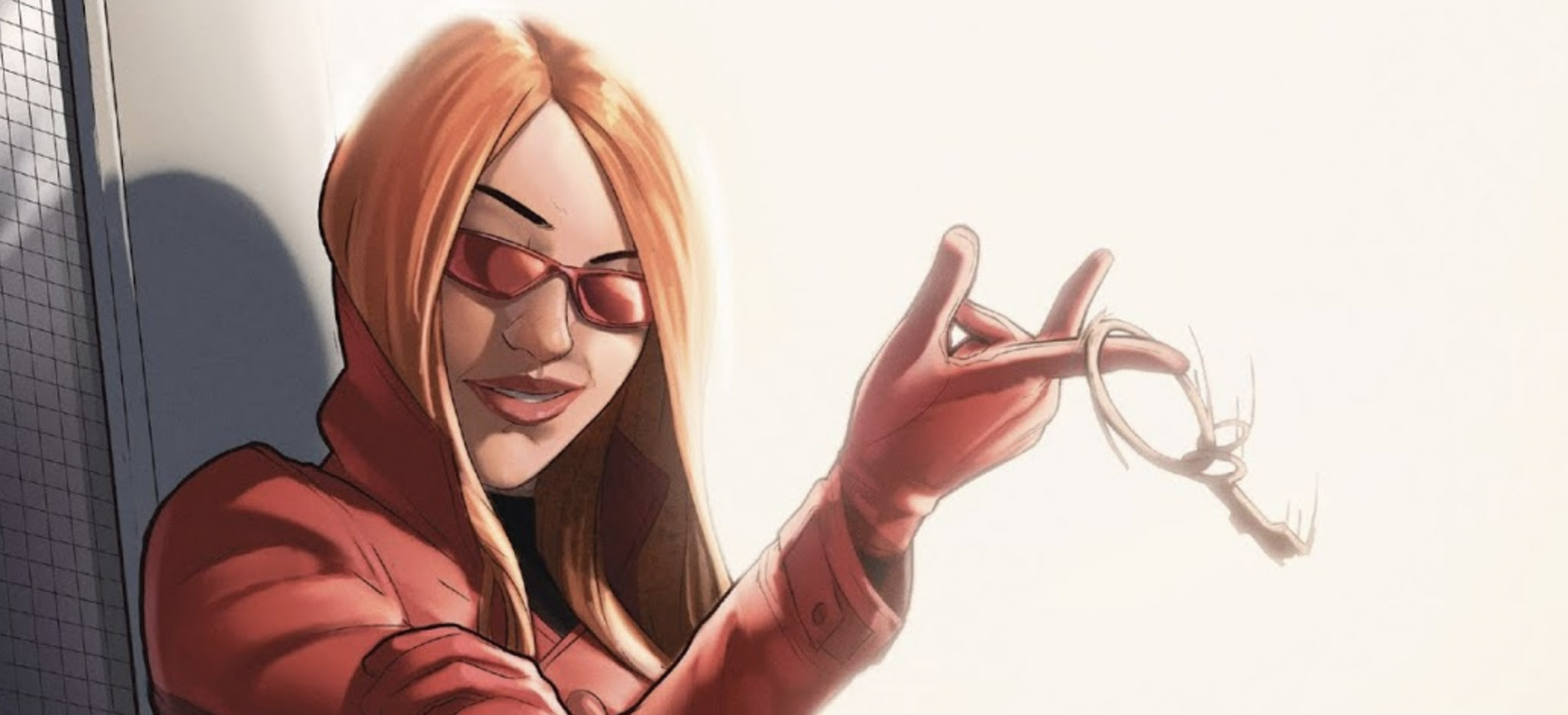 El Muerto — January 12, 2024
Madame Web — February 16, 2024
Spider-Man: Beyond the Spider-Verse — March 29, 2024
But if you're bringing Kraven the Hunter, then why would Sony not just go big on their Marvel-verse and also bring along the upcoming El Muerto, Madame Web, and/or the final Spider-Man: Beyond the Spider-Verse? All three are set to release early next year, and Madame Web at least has already wrapped production, so there's plenty of footage, teases, and more to show off. El Muerto stars Bad Bunny as a wrestler with superhuman strength, and Madame Web stars Dakota Johnson as a clairvoyant whose psychic abilities let her see into the spider world. And if you don't know what Spider-Man: Beyond the Spider-Verse is, well, you're really missing out.
Venom 3 is also currently in pre-production with filming supposedly set to begin this summer, so Sony could even announce some casting or other teases related to that film and beyond. Basically, if Sony wants to have their own Marvel/Spidey-verse panel, they certainly have enough options. They just have to want to.
Gran Turismo — August 11, 2023
Based on the popular video game, Sony's upcoming Gran Turismo film seems like it was tailor-made for the con. Plenty of video game franchises have attended SDCC before, and with a cast that includes David Harbour (Stranger Things), Orlando Bloom (The Lord of the Rings), Djimon Hounsou (Guardians of the Galaxy), and Geri Halliwell (The Spice Girls), this seems like an easy option for Sony. The only things against it are the release date, which is very close to the con, and that Sony could decide to skip or focus solely on their own Marvel universe.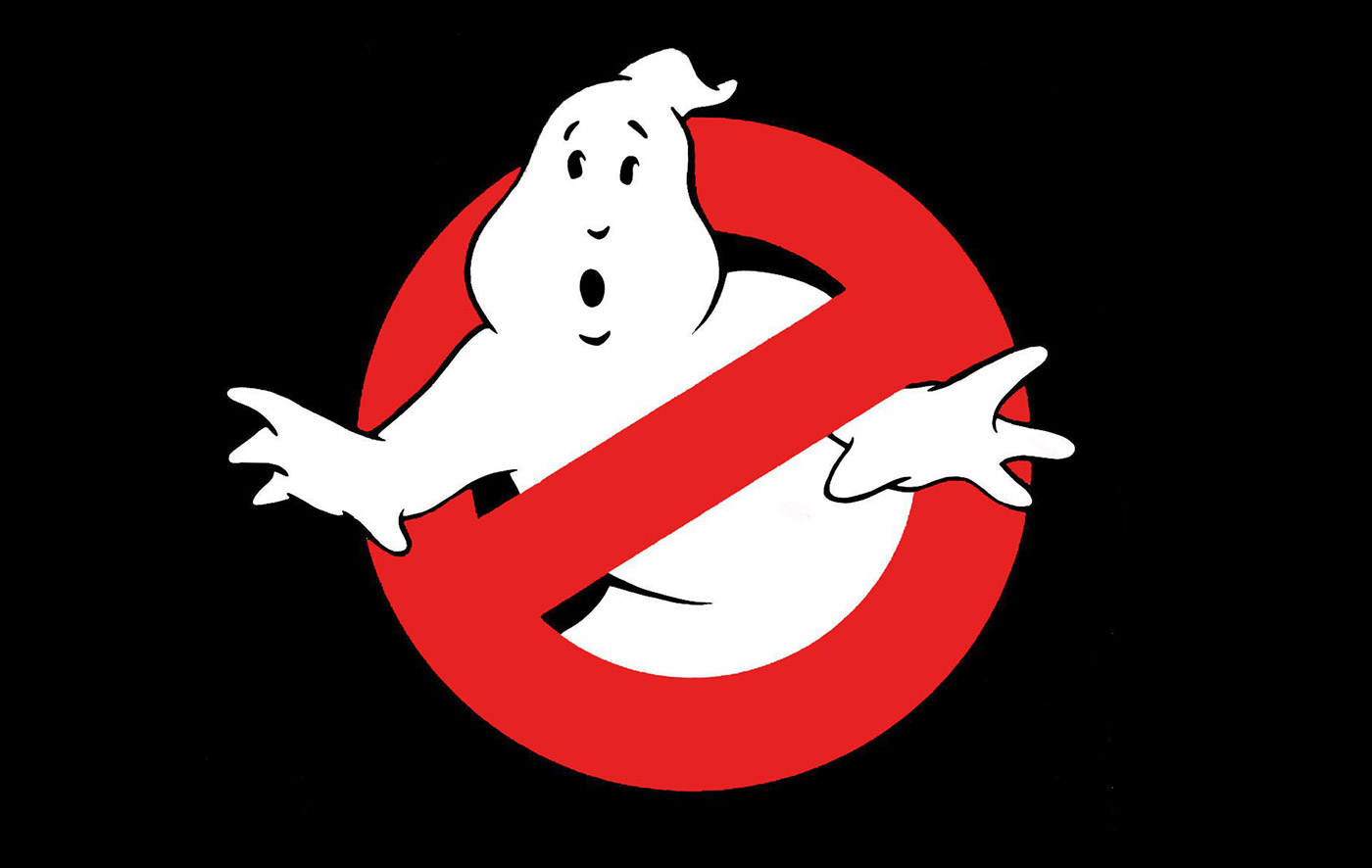 Untitled Ghostbusters film — December 20, 2023
Who ya gonna call? Well, we're certainly hoping that Sony calls Comic-Con International, to bring the upcoming Ghostbusters film, which continues the story set in motion by Ghostbusters Afterlife. Like the 2021 film, this new sequel stars Paul Rudd, Carrie Coon, Mckenna Grace, and Finn Wolfhard — as well as at least Ernie Hudson from the original cast. There hasn't been much revealed yet about the new film which started filming in March, which could make Comic-Con the perfect place for a sizzle reel. And as Ghostbusters: Afterlife didn't get its big SDCC moment (as it came out in November 2021, in a year when there was no convention), maybe they'll let the new sequel slime — no, mean shine!
Toho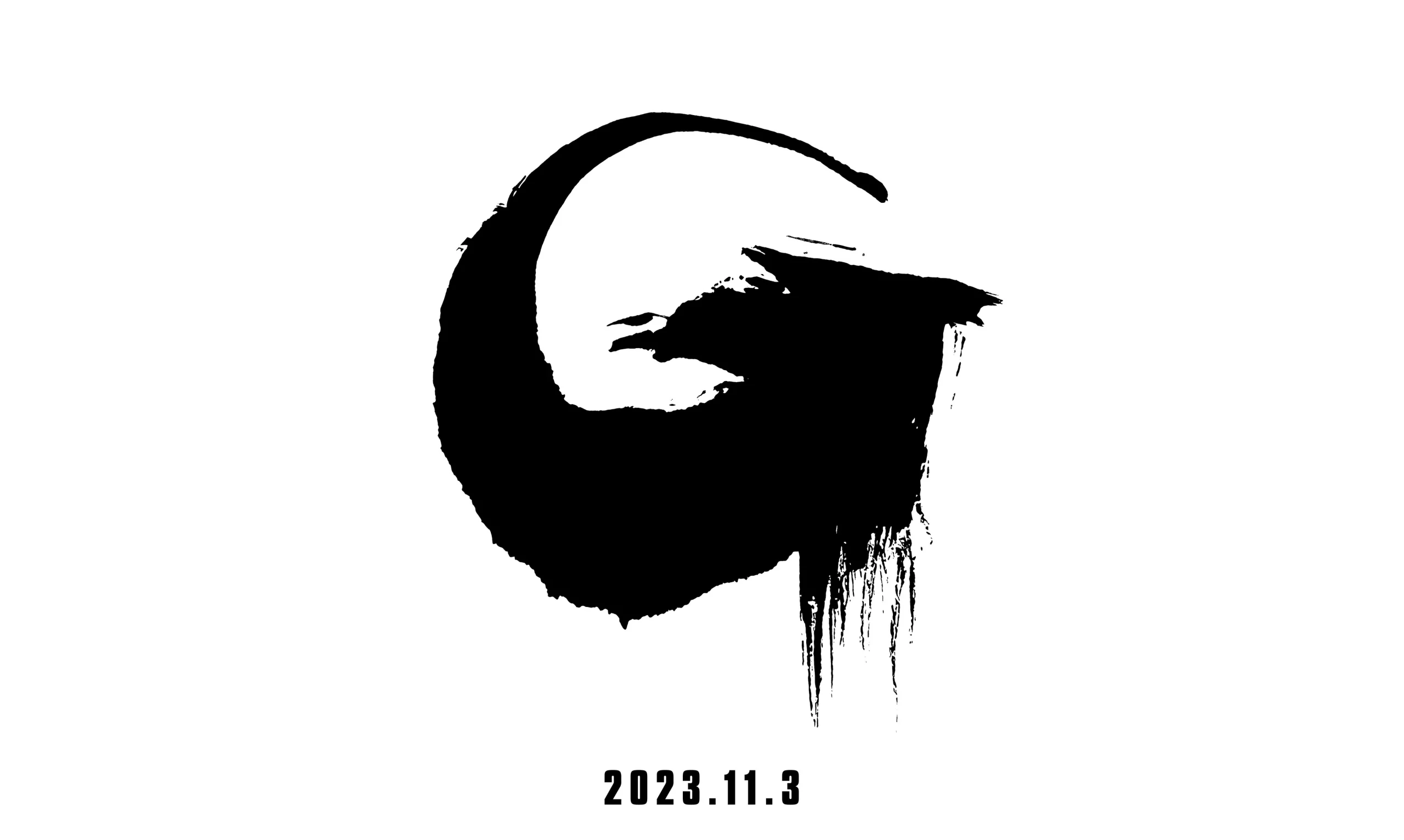 Untitled Toho Godzilla film — November 3, 2023
Hear us out on this one. It's been since 2016 since Toho's last Godzilla live action film, which was the surprise hit Shin Godzilla. Since then, Godzilla's profile has been on the rise here in the US, thanks in part to several new Godzilla films from Warner Bros. But we've heard rumblings that Japanese conglomerate Toho may be making their own appearance at the con, and what better way to do that than by going all out on Godzilla? The new film hails from award-winning Japanese filmmaker Takashi Yamazaki. With a November 3 release date, San Diego Comic-Con seems like the perfect time for a big promo push. Maybe this really will be the year Godzilla finally rises from the San Diego harbor.
Universal Pictures
The Last Voyage of the Demeter — August 11, 2023
Based on the chapter "The Captain's Log" from Bram Stoker's Dracula novel, this upcoming film will follow a merchant ship known as the Demeter as they are stalked by a dark presence (and you can probably guess just what, or rather who, that dark presence is). With an August 11 release date, it may be deemed too close to the con for a big Hall H panel, but given the source material, San Diego Comic-Con seems like a great place to go big for it. The film stars Corey Hawkins (The Walking Dead), Aisling Franciosi (Legends), Liam Cunningham (Game of Thrones), David Dastmalchian (The Suicide Squad), and Javier Botet (Mama) — so there's no shortage of con-friendly cast to choose from.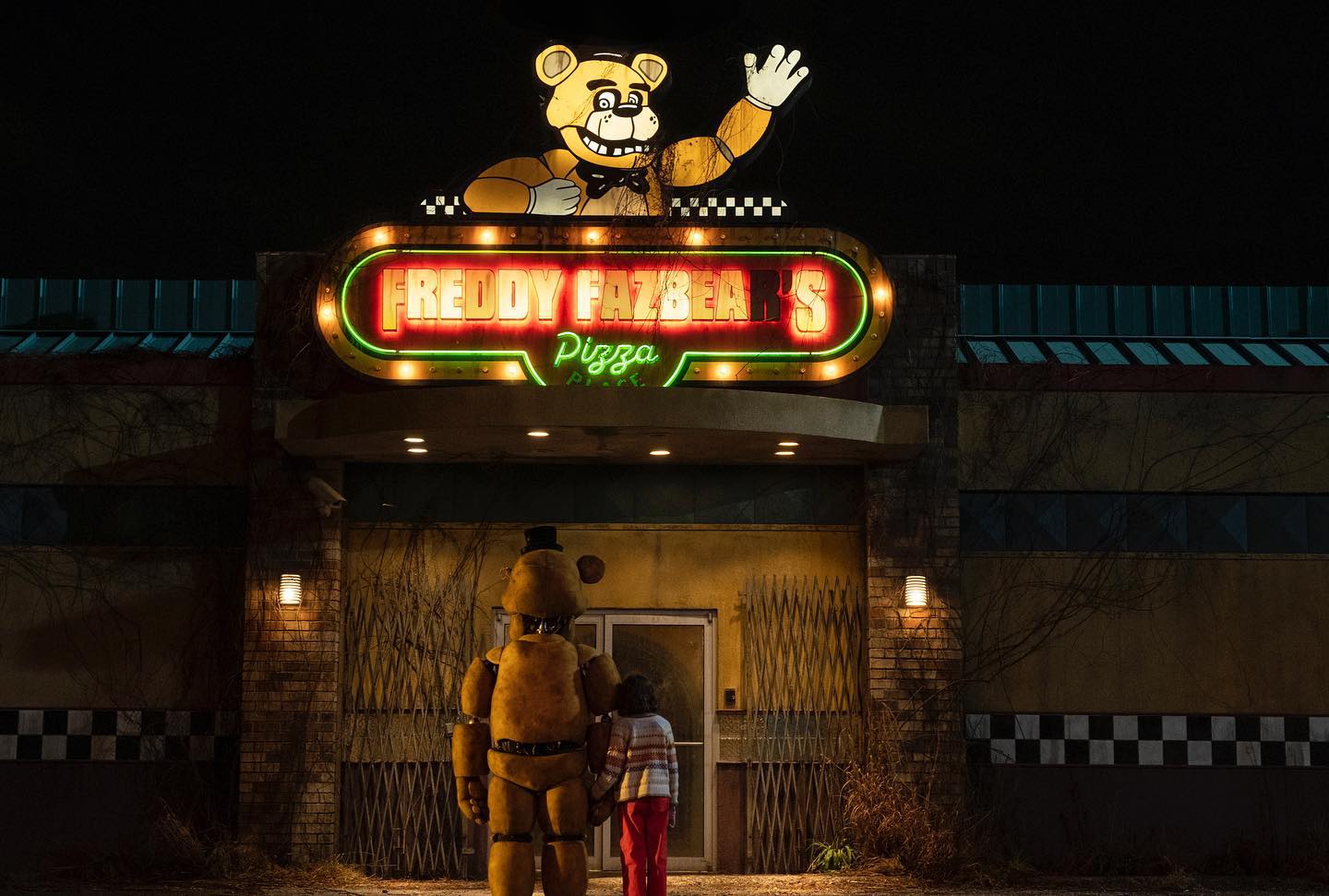 Five Nights at Freddy's — October 27, 2023
Universal Pictures is releasing Blumhouse's Five Nights at Freddy's film this October, with it premiering day-and-date in both theatres and on Peacock. Based on the popular video game, the film features animatronics created by Jim Henson's Creature Shop. The voice cast includes Josh Hutcherson, Matthew Lillard, and Mary Stuart Masterson. The video-game-pedigree gives it an edge at appearing at the con in our opinions, and the fact that it's also premiering on Peacock might mean could extra promotion from that side of NBCU.
The Fall Guy — March 1, 2024
In this adaptation of the 1980's TV series of the same name, The Fall Guy sees Ryan Gosling as Colt Seavers, a past-his-prime stuntman working on a movie set with the star for whom he doubled long ago and who replaced him, and who suddenly goes missing. It's not really traditional Comic-Con genre, but the fact that it's based on a former TV series might just give this film a chance at the con. Plus, the cast includes Comic-Con favorites like Emily Blunt, Aaron Taylor-Johnson, Stephanie Hsu, Winston Duke, and Hannah Waddingham. It's far from a lock, but we wouldn't be that surprised to see this at the con either.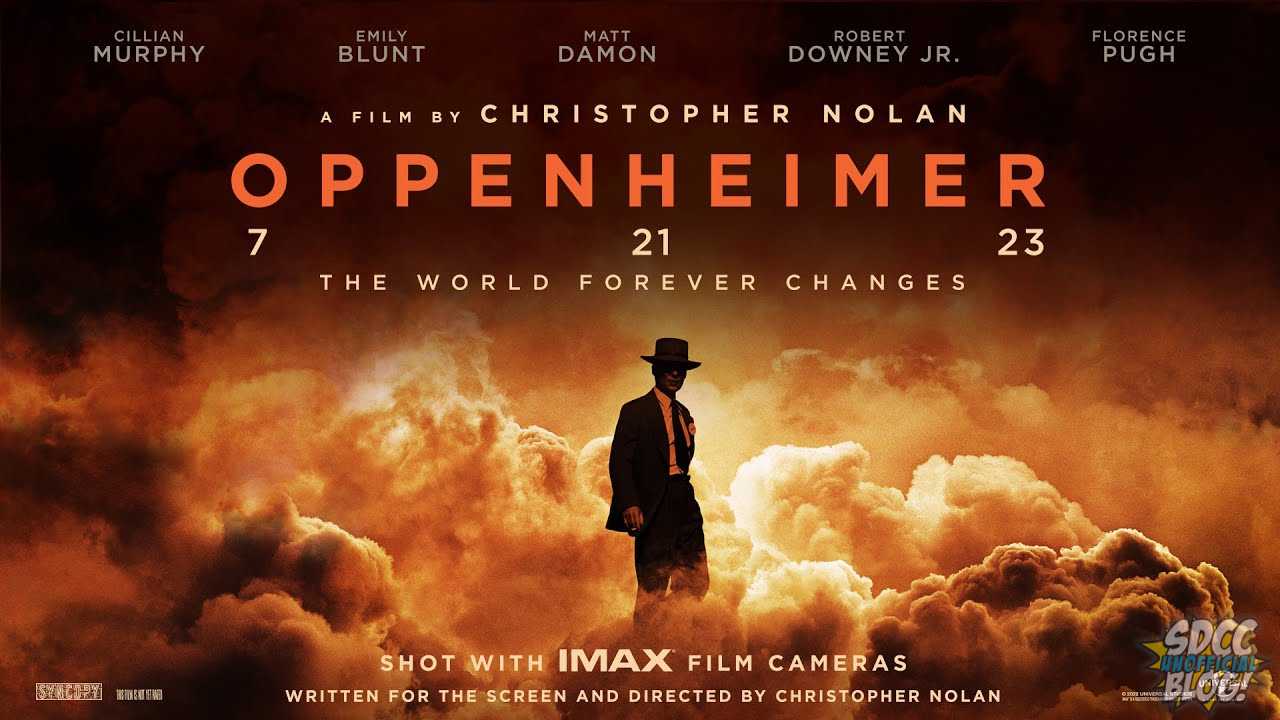 Oppenheimer — July 21, 2023
With director Christopher Nolan's Oppenheimer film also coming out the same weekend as Barbie (and the same week as San Diego Comic-Con itself), we still give the leg up to Barbie on an appearance. Films coming out the week of the con rarely attend the convention, as by that point, you're likely either going to see the film or you're not, and marketing dollars are better spent elsewhere. Still, it's not completely down for the count. The film, an upcoming biopic about J. Robert Oppenheimer and his role in the Manhattan Project, stars a very Comic-Con friendly cast, including Cillian Murphy, Emily Blunt, Matt Damon, Robert Downey Jr., and Florence Pugh. Nolan himself has already been to the con, back in 2014 for Interstellar. But we think this one is a long-shot, as while it might be one of the most anticipated films of the year, the subject matter just doesn't scream Comic-Con to us.
Walt Disney Studios & Pixar
Haunted Mansion — July 28, 2023
Wish — November 22, 2023
Elio — March 1, 2024
Snow White — March 22, 2024
Inside Out 2 — June 14, 2024
Mufusa: The Lion King — July 5, 2024
It's been a long time since Walt Disney Studios brought one of their films to Hall H (over a decade, in fact), and we don't think that's going to change now. Disney and Pixar have tons of animated and live action fare they could potentially bring if they wanted to, but it's likely not seen as "genre" enough to bother cross-promoting it at the con as opposed to simply saving their reveals for their own events (like D23). A big reason that Marvel presumably continues to attend the convention is that Kevin Feige has made no bones about being a fan of the event, and likely enjoys Marvel "owning" Hall H every year. The rest of Disney's fare simply doesn't have that kind of star draw at San Diego Comic-Con, and nor does it have someone of Feige's stature standing in its corner to push for an appearance at SDCC. Basically: Don't expect this one back any time soon.
Other
The Crow — Unknown
The upcoming revival of The Crow starring Bill Skarsgård wrapped production in the fall, though it currently lacks both a distributer and a release date. But given how beloved the cult classic James O'Barr comic and the film are, if it acquires either of those things between now and Comic-Con, this could make an appearance at the con.