We are just 55 days away from San Diego Comic-Con 2023. Let that sink in for a moment. Whether that instills fear in your heart (How far are you in your cosplay design? Not far enough along in your training?) or makes your heart soar (or a little bit of both) — we've got your pre-con prep covered with the details on adorable blown glass creations, X-Men artwork, how to score a sold-out Alex Ross piece, and even some Ted Lasso-ified kitty cats.
Let's take a look at the news you might have missed:
The big news of the day is that panel confirmations have started to go out. While we won't be seeing the full schedule until exactly two weeks before the con, now that announcements have gone out, we should slowly start to get an idea of this year's San Diego Comic-Con programming. Brandon Easton, head writer for Max's Iyanu: Child of Wonder, as well as a writer for the Kamen Rider movie, Overwatch 2, and more, kicked things off with a confirmation that he has a panel with details TBA.
My first time at @Comic_Con since pre-pandemic days. Looking forward to meeting new folks and reconnecting with friends and colleagues. #sdcc #sdcc2023 #comiccon #NCBD pic.twitter.com/oQqgrTrztm

— Brandon Easton "The Real Dark Brandon" (@BrandonEaston) May 25, 2023
Um, so my panel was accepted for #SDCC 2023! pic.twitter.com/CCVAuPJHdA

— Brainwise: Ver 20.23 (@brainwise) May 25, 2023
The Legal Geeks will also be back, presumably for more legal takes on some of your favorite IP.
It's true! We will be there.

— The Legal Geeks (@TheLegalGeeks) May 25, 2023
Mark R. Martell, PhD also shared that his panel was accepted, and we're willing to bet it's probably part of the Comics Arts Conference, geared more towards higher education and librarians.
I just got notified that one of the San Diego Comic Con proposals of which I'm a part got accepted! 🥳

— Mark R. Martell, PhD (@MarkRMartell) May 25, 2023
Can't get enough of Max Fleischer's amazing historic cartoons? Well, good news then, because the Fabulous Fleischer Cartoons Restored are back at San Diego Comic-Con on Thursday, July 20 after a stellar WonderCon panel.
We just got confirmed for Thursday, July 20th!

— Fabulous Fleischer Cartoons Restored! (@fleischertoons) May 25, 2023
Life is full of difficult questions. Starting right now with this one: Panda or Fox? Help Bling Squared Cute Glass decide which adorable cosplay their Lucky Duck character should be wearing in this year's SDCC exclusive.
 

 

View this post on Instagram

 
 

 

View this post on Instagram

 
If you've been checking our list of Open Commissions (and you should be!), you may have already heard that artist Steven Gordon is heading back to San Diego Comic-Con, and that he's opened his commission list for this year. You can find more details in the Commissions post, but we can also share that he'll be selling prints, original art, and will have a new graphic novel, Mark of Death, available as well.
 

 

View this post on Instagram

 
Want even more news from Steven Gordon? Well, you're in luck, because he also showed off a new print of Toad from X-Men Evolution he'll have at the con.
 

 

View this post on Instagram

 
There's more X-Men news where that came from, though! Artist Scott Williams showed off a "fragment" of a larger San Diego Comic-Con exclusive which he described as "ambitious". If Wolverine looks this great in black and white, we can't wait to see what the full piece will look like in color.
 

 

View this post on Instagram

 
Sometimes, we all just need a helping hand — and that's exactly what Shozumi is offering with their Mini Critter Drop of Thing. Be sure to follow them on social media to stay tuned during the con for how and where to claim Thing.
#minicritterdrop Need a helping hand to get all those exclusives at SDCC? Maybe Thing can help. pic.twitter.com/Ip7l42JuWo

— #minicritterdrop (@shozumi) May 25, 2023
The big Hollywood blockbusers aren't the only films at the con — and Malaysian-made animated short Horologist, from filmmaker Jared Lee, will be heading to the con, likely as part of the annual Children's Film Festival. According to Mashable, the film "explores the implications of selling time, literally, and its implications [on] the characters' lives".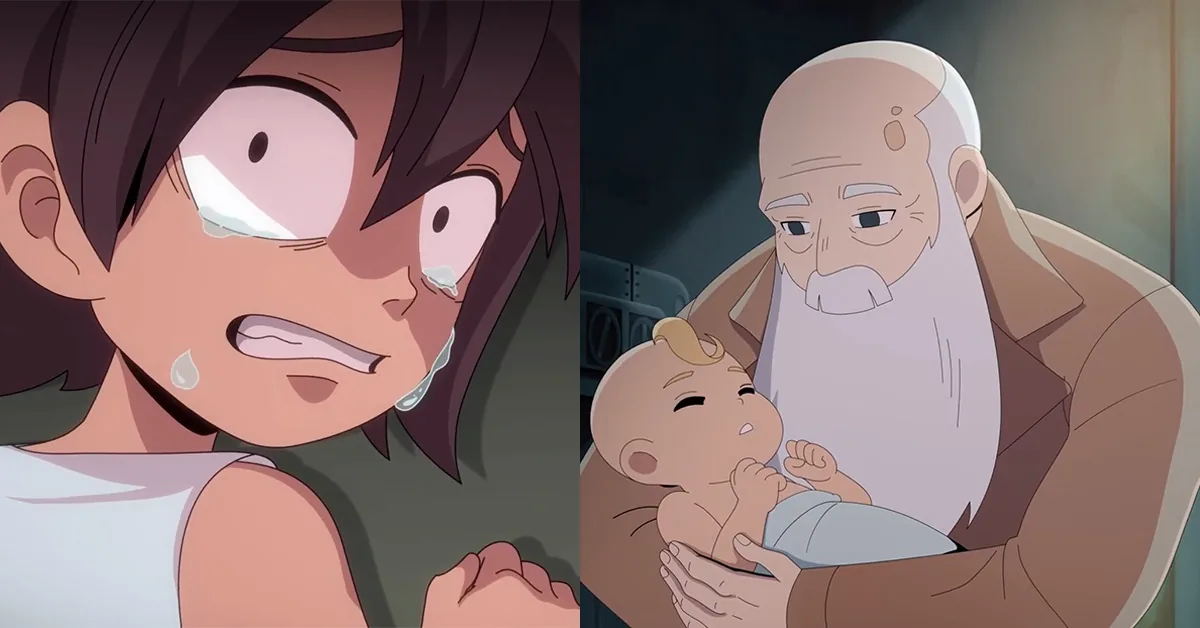 The book series Project Naosis has been a mainstay at San Diego Comic-Con for a few years now, and they're back again in 2023 with a new SDCC cover of Vol 1, as revealed by artist Prasad Rao.
 

 

View this post on Instagram

 
 

 

View this post on Instagram

 
Got to watch Ted Lasso ep 11 last night and I think I'm finally ready to draw Nate as a cat. Any idea what kind?

I have so many cats to draw for Ted Lasso & Cats SDCC 2023 edition! 😃

— Martin Hsu 徐 👨🏻‍🎨 SDCC Booth 4530 (@MartinHsu) May 25, 2023
Illustrator and painter Cliff Cramp creates beautiful, ethetial artwork — and he's started the pain-staking task of narrowing down exactly which pieces to bring to the con this July. Which pieces are you hoping to find at Booth #1929A?
 

 

View this post on Instagram

 
 

 

View this post on Instagram

 
Anything we missed? Let us know by dropping us a line, or tweet us at @SD_Comic_Con.
If you missed our previous Under the Tents 2023 posts, you can find them HERE