Sometimes it's hard to see the forest for the trees. When one of the trees announces that it's not going to be in the forest this year, deciding instead to be on their own, it can cause a panic. It makes you wonder how many other trees might bow out. Will there still be shade? Will the critters still have a place to go? What happens if you don't think the forest is as fun as it was before? The tree is making so much noise as it leaves, and some of what it's saying isn't very complimentary towards the rest of the forest! WHAT DO WE DO?!?!
Let's start with a deep breath. *inhale……exhale*
It's all going to be ok. The forest will still be there, full of amazing surprises and plenty of shade for everyone. The space where the tree once stood will soon be full of other, smaller trees. They will be happy to be there and we should make them feel welcome.
Now let's take a look at the rest of the news you might have missed:
This week, all over social media, comic creators and publishers were celebrating the Eisner Award nominations, including on Twitter where writer Jeff McClelland announced that he'll be attending the ceremony, which likely means the convention as well. McClelland was nominated as part of the team involved in Z2's The Illustrated Al: The Songs of "Weird Al" Yankovic.
This means that @Jeff_Mccomsey and I are technically Eisner nominees? It also means that I will definitely attend the award show at @Comic_Con? And that I will now, going forward, phrase everything as a question?

— Jeff McClelland (@JeffMcClelland) May 17, 2023
Colleen Doran has also been nominated for her work in Neil Gaiman's Chivalry, which she adapted and illustrated for Dark Horse Comics. Additionally, Doran also provided the cover art for another nominated book, Tori Amos: Little Earthquakes from Z2. In a follow-up tweet, Doran indicates that she will be attending the convention. We can't wait to see what the multi-award nominee has in store for attendees.
And in the Slightly Awkward Department TORI AMOS: LITTLE EARTHQUAKES, a project to which I was thrilled to contribute this cover as well as interior art, is ALSO nominated in Best Adaptation from Another Medium. From @Z2Comics An embarrassment of riches! Congrats @MysteryCr8tve pic.twitter.com/mmCW8VQr7S

— Colleen Doran (@ColleenDoran) May 17, 2023
The perpetually morose girl who rocks the best bangs in the universe, Emily the Strange will be at San Diego Comic-Con and as revealed one very cool lanyard that will be available during the event. The Bad Kitten Club lanyard will include a metal charm and a collectible sticker. We will keep you posted about where to find this and all other Emily the Strange SDCC goods.
 

 

View this post on Instagram

 
Her Universe Fashion Show participants are still leaking out. Lady Ava has over two decades of cosplay and costume experience under her belt and will be on the runway July 20th to show off her new creation.
I'm excited to finally announce that I'm a finalist for the 2023 HerUniverse Fashion Show. I'm so excited to be part of this year's show and to walk the runway in San Diego.

This is actually happening. 😭 pic.twitter.com/Nr98xoCsAV

— 💜Ava🖤🌙🔴 (@lady_ava) May 15, 2023
Storm King Productions has announced via a press release that they will be celebrating 10 years of unique and spine-tingling comic books with the release of Usher Down, the latest volume in the popular anthology series John Carpenter's Night Terrors.  You can expect panels, signings and more excitement at their booth.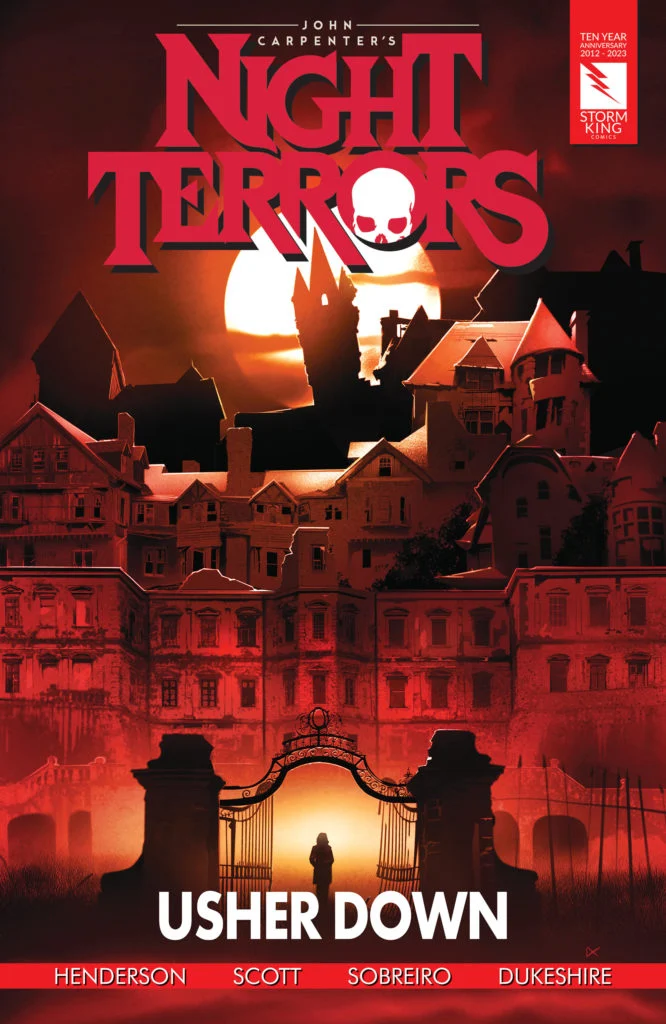 Artist and co-creator of the Image series Bitter Root, Sanford Greene always knocks it outta the park with commissions, like the Jane Foster one below. It's not confirmed if Greene will have enough time to offer any commissions for SDCC, but if he does, we'll add him to our List of Open Commissions. Keep your fingers crossed!
Jane Foster Thor original art color sketch by @sanfordgreene! 6×9! Sadly, there will not be a sketch list for Heroes (too busy promoting SPIDER-MAN: ACROSS THE SPIDER-VERSE!)…but we're still holding out hope for SDCC! Keep an eye out for the newsletter! https://t.co/JxJMpgBPXm pic.twitter.com/dzLpTvyhxP

— Felix Comic Art (@FelixComicArt) May 15, 2023
 

 

View this post on Instagram

 
Sometimes friends, sometimes foes, but always heroes. The Geeky Hooker will be dropping these crocheted Batman and Superman dolls somewhere near and sometime during San Diego Comic-Con. Finders, keepers. You can learn all about it on their website.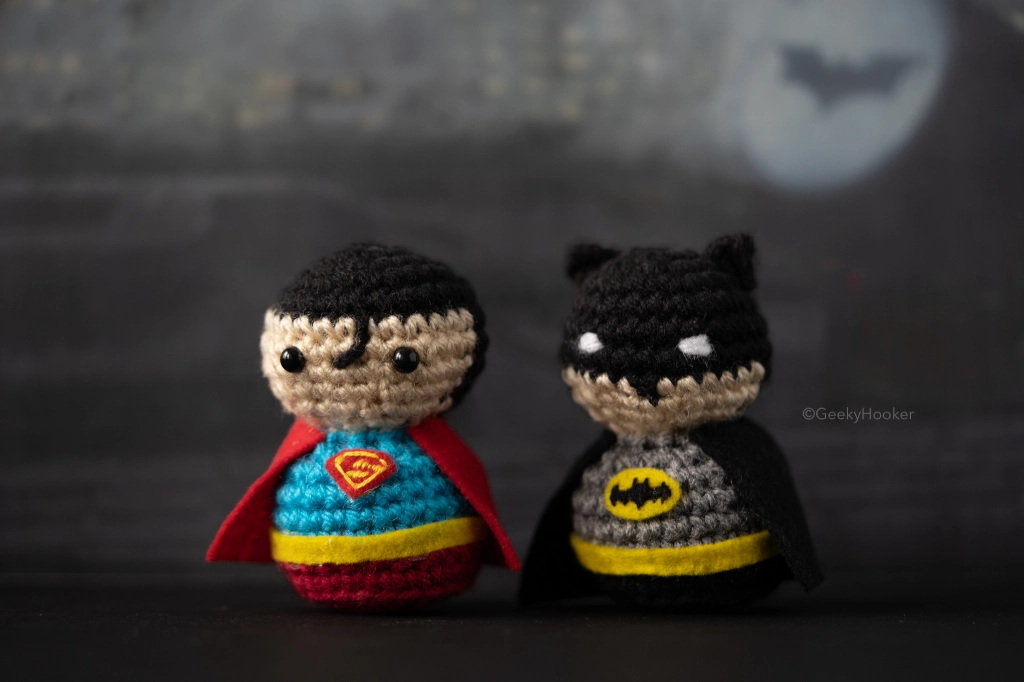 SDCC 2023 sketch list is officially OPEN! I will be at the Artist Alley again!If you are interested, please email me : marcelomatere@gmail.com with subject: SDCC 2023 Sketch List. I'm gonna take these commissions ONLY BY EMAIL! 10 available slots for this pre-list! pic.twitter.com/DNtWaG84yv

— Marcelo Matere (@marcelomatere) May 16, 2023
Me-WOW! Olivia DeBerardinis is still making pin-up blank covers and we are still loving them. For more information about how you can participate in the auction that will include this Bettie Page Catwoman original piece, plus all the others, check out De Berardinis' web site (link is NSFW, just so you know!)
painting #blankcomicbook covers for our auction during #SDCC2023 this July. sign up at https://t.co/deT9tuDdO4 We'll be showing these covers at our @tweeterheadsf / Olivia booth. @BettiePage #bettiepage #catwoman #Cat #BlackCat #Pinup #PinupStyle #comics #OliviaPinupArt pic.twitter.com/L1mxPwJ5zy

— Olivia De Berardinis (@OliviaPinupArt) May 16, 2023
One of the best cover artists working right now is David Nakayama (check out that Maleficient cover!) and recently on Facebook Nakayama announced his plans for San Diego Comic-Con which include signatures, remarks and if time allows, some sketches.
One of the best things about "exclusives" is when they are actually EXCLUSIVE. And Valor and Vellum's Priscilla Wilson always gives us just that, exclusives that even include the coveted SDCC stickers to go along with them. It's great to hear they will be back again this year.
Woo hoo! Just got verbal approval for this year's SDCC Exclusive and Debut sticker designs and the first batch of pieces that I sent in. Let's go!!

— Art of Priscilla Wilson 🔜 SJMADE Fest (@valorandvellum) May 18, 2023
Are you a Bluey fan? What about a Chewie fan? If you answered "yes" to both of those questions, then this is for you! Paul Draper posted this tease on Twitter of a "Chewy" figure that will make it's debut at San Diego Comic-Con. 
Chewy makes his intergalactic debut next month at SDCC! Thanks to @umetoys toys for the incredible sculpt work on this. @OfficialBlueyTV @EviePickerill @CBeebiesHQ @iamgeekpie @BarelyAshley @deathtospinach @carpenterisgod pic.twitter.com/9O4DfE9de6

— Paul Draper (@paul_pdraper77) May 18, 2023
Surprise! Artist Tyler Walpole is exhibiting at Comic-Con. No, really, it was actually a surprise to him as well. Sounds like maybe Walpole got called off the waitlist to join the big event. Never give up on your dreams, kids. We'll be watching for what Walpole will be bringing with him, but whatever it is, it will be boss.
So…I guess I have a booth at SDCC now?

I suddenly have a lot of work to do when I get home!

— Tyler Walpole 💙🌻Magic Con Minneapolis (@TylerWalpole) May 18, 2023
If you have read this far, you're probably wondering where are Patrick Ballesteros info is. Rarely does a UTT go by without a tease from Ballesteros, and this UTT is no different. Looks like someone has a room with a view. Hopefully we don't have to wait long to get a view at the finished piece.
In progress…for the Empire!#SDCC2023 pic.twitter.com/yQmMT6CgzY

— Patrick Ballesteros SDCC DD-08 (@PatrickBallest) May 16, 2023
Anything we missed? Let us know by dropping us a line, or tweet us at @SD_Comic_Con.
If you missed our previous Under the Tents 2023 posts, you can find them HERE