It's a holiday weekend here in the United States, but that doesn't mean we're taking time off from searching for and collating San Diego Comic-Con information. No sirree, it's all hands on deck this time of year.
Our last Under the Tents was a bit of panel-monium and that continues with this post in what I like to call "panel-palooza" because not only do we have a huge selection of panel announcements, but also some commissions, some paintings, some glass cuties, a new place to drink and play, and so much more.
Let's take a look at the news you might have missed:
Radiating excitement, FannishMarcia on Twitter announced that they will be at the helm of another panel for the much revered series Manifest. Details forthcoming, of course.
Yay! I am producing another Manifest panel at San Diego Comic Con in July. Details coming as soon as we can release them!#Manifest pic.twitter.com/74f6vHG0Vx

— Marcia (@FannishMarcia) May 26, 2023
Self proclaimed Sci-Fi and Fantasy Geek Kelly Varner announced that her panel was accepted by including a "vintage" photo of herself with Star Trek icon Nichelle Nichols. We'll have to wait and see if that's a hint to the panels subject matter.
I'm doing my very first panel at @Comic_Con this year! I'll share details as they become available. So exciting!

Photo of me and Nichelle Nichols (RIP) at WonderCon somewhere around 2016#SDCC #ComicCon #SanDiego #sandiegocomiccon pic.twitter.com/VDHC4ktHW1

— Kelly Varner is Writing (@VarnerPhotos) May 26, 2023
Inkpot Award winner graphic artist Jimmy Robinson (Bomb Queen, Cyberzone) took to Facebook with a bullhorn to announce his panel. You're got our attention, Jimmie, but we'll wait for the details.
Is there a doctor in the house? Well, there will be! Mark R. Martell, PhD will be on a panel titled "Asian American Narratives in Comic During a Time of Anti-Asian Violence". He will be joined by Pornsak Pichetshote, creator of the Eisner Award winning Image series, The Good Asian.
People were asking…the first approved San Diego Comic Con panel I'll be on is titled "Asian American Narratives in Comics During a Time of Anti-Asian Violence." I'll be on a panel with Eisner Award winning author .@real_pornsak ("The Good Asian") and other amazing folks! pic.twitter.com/TDSkPVW5in

— Mark R. Martell, PhD (@MarkRMartell) May 26, 2023
'Hello, Sunshine' 🌞🐈‍⬛

Hi everyone! I just added some new 'Cats and Poppies' paintings to my online store. Please let me know how you feel about them. Should I make prints for SDCC?

🌞🐈‍⬛ https://t.co/D2xpB9vDiY pic.twitter.com/oAaKpfMeLn

— Martin Hsu 徐 👨🏻‍🎨 SDCC Booth 4530 (@MartinHsu) May 26, 2023
Reilly Brown, multi-publisher artist, will be attending San Diego Comic-Con and is open for commissions. You can find him, along with many others accepting commissions, on our List of Open Artist Commissions post.
I've got some events coming up! If you want a commission from me, get em here:
June 3rd: East Side Mags in Montclair, NJ

June 24th-25th: GSCF in Morristown, NJ

July 19-23rd: SDCC in San Diego, CA

July 28-30th: Terrificon at Mohegan Sun, Uncasville, CT

See you soon! pic.twitter.com/8eeOorI8IP

— RΞILLY (insert blue check mark here) (@Reilly_Brown) May 26, 2023
UCC Distribution never fails to bring the exclusives. Last year they had 65 different exclusive items and, according to this post on Instagram, they might have as many this year. They will be bringing Squishmallows, Funko Pop!s, Disney D100 and much, much more.
 

 

View this post on Instagram

 
If you think bigger is always better, you're gonna wanna check out LM Treasures. For over twenty years they have been in the life-size statue and prop rental business. We hope they bring their Adventures of Tin Tin statues, but whatever they bring it's going to be cool, and BIG! Visit them at booth #101 in the exhibit hall.
 

 

View this post on Instagram

 
 

 

View this post on Instagram

 
 

 

View this post on Instagram

 
Back to panels, science professor leavinghope_ao3 took a brief respite from work to announce on Twitter that her panel was approved. 
*lifts head up from huge pile of grading* Oh, hey, panel approved for SDCC. Yay! Maybe I'll have my grading done by then. *disappears back under pile of grading*

— leavinghope_ao3 (@Leavinghope_AO3) May 26, 2023
Multi-genre publisher Keenspot also will be hosting panel, with more details to be announced soon.
#SDCC Keenspot panel announcement coming soon! pic.twitter.com/MLu6t4wxN9

— Keenspot (@keenspot) May 27, 2023
Keith Giles, co-owner of Quoir Publishing will be celebrating 71 years of science fiction writer Philip K. Dick with a panel on Sunday, July 23 in Room 5AB at 3:15pm. These are the details we love to see in a panel announcement, so our thanks to Giles for that. Let us know if you find out if androids dream of electric sheep, ok?
WOOOHOO!!! I'll see you at #SDCC on Sunday, July 23 from 3:15pm to 4:45pm in Room 5AB for this panel: Philip K. Dick; 71 Years of Illusions, Reality, Humanity in Science Fiction.

— Keith Giles (@keithgiles) May 27, 2023
#Stardust #Fantomah by me and pal Marc Andreyko, in the works and coming soon…! pic.twitter.com/icQVCzaFLe

— Scott Morse (@crazymorse) May 26, 2023
Oh, and every panel for this #Stardust story is a separate painting, and yeah, they're all for sale if you see one you like. I'll have them at #SDCC , likely.

— Scott Morse (@crazymorse) May 27, 2023
The Grand Hyatt has no shortage of great places to meet for a drink and socializing after a long day at SDCC, but now they have one more to add to that. The Arcade at Brew 30 is officially open and offering 20 arcade games to keep your reflexes keen and spark some friendly competition. Gaming will be open from 7am – midnight, with drink service from noon – midnight. After 8pm it's 21 and up only.


 

 

View this post on Instagram

 
Congratulations to UCLA Herb Alpert School of Music graduate Emma Breen for completing her master's in trumpet performance. What does this have to do with San Diego Comic-Con? According to the UCLA website, Breen will be performing in some capacity at Comic-Con. We look forward to finding out the where and when.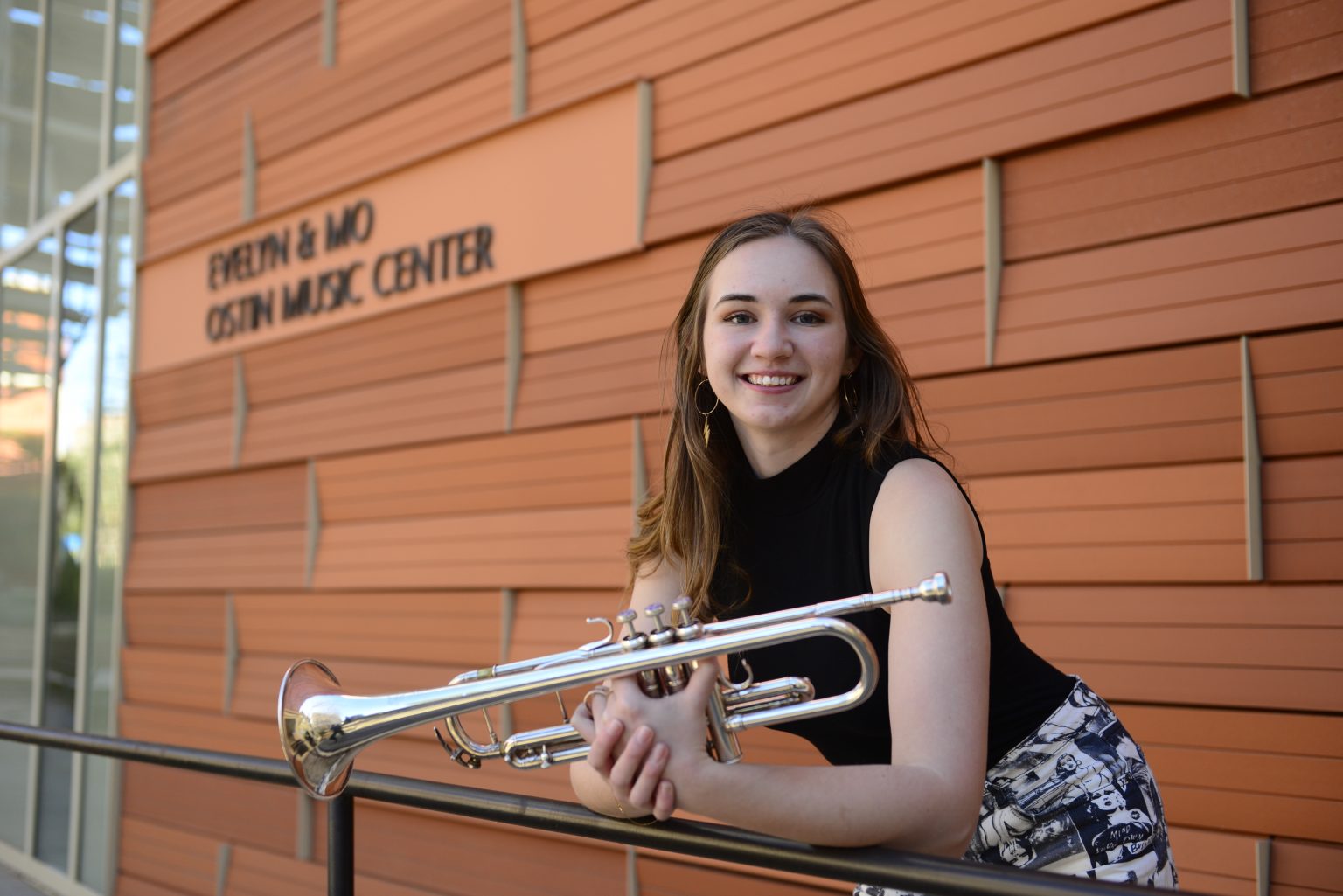 The always delightful and informative Gay Geeks and Where to Find Them panel will be back, according to Julian Jetson on Twitter. The popular panel will discuss how members of the LGBTQIA+ community carve out a place for themselves within fandoms.
*The 🙄

— Julian Jetson (@Julian_Jetson) May 26, 2023
Alexander Raymond with MonstarPR will have all the info you need to create stunning collectible works of art in the form of enamel pins in his approved panel.
Oh yeah! I'll be moderating the #EnamelPins: Creating Collectibles panel again at #SDCC!

As soon as I can, I'll post all the info. Hope to see you there! #SanDiegoComicCon pic.twitter.com/ezLDk2j1kt

— Monstar (@MonstarPR) May 26, 2023
Excited to share I will be on my first SDCC panel with some amazing people! Thanks @taramavery and @prismcomics!

More details to come but the panel will be "Transgender and Nonbinary Stories in Comics: Past, Present, and Future"

— Rebecca Oliver Kaplan (she/he) 🏳️‍⚧️🖖 (@RebeccaKaplan6) May 27, 2023
I'm thinking of doing a few prints for SDCC this year.

Questions:

1) 11×17 or 8.5×11?
2) full-bleed or white border w/title &sig space at bottom?
3) glossy or matte finish?
4) price?

Whether you're a fan who buys prints or an artist who sells 'em, I want to know your thoughts.

— Steve Bryant writes and draws comics (@SteveBryantArt) May 27, 2023
And lastly today, in addition to their previously announced Totoro figures, Bling Squared Cute Glass is working on some Soap Bar Buddies. You can check out their Instagram reel with all the options.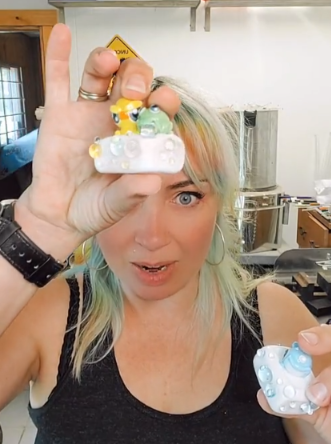 '
Anything we missed? Let us know by dropping us a line, or tweet us at @SD_Comic_Con.
If you missed our previous Under the Tents 2023 posts, you can find them HERE