We are just 50 days away from San Diego Comic-Con, and just two days away from being able to say that San Diego Comic-Con is "next month". It only gets busier from here on out, with plenty of offsites, exclusives, and more still to be announced, as well as the full programming schedule. But for now, we've got teases about what you'll find at the con this year, including updates from artists like Patrick Ballesteros and Henry Liao, info on some of this year's "drops", commissions, and of course, panel updates.
Let's take a look at the news you might have missed:
Artist Henry Liao is bringing the magic to San Diego Comic-Con this year, with a new postcard print featuring Wanda Maximoff. Do you dig the magic effects in this watercolor piece? Be sure to let him know.
 

 

View this post on Instagram

 
Very soon, it will (maybe?) be the end of the line for AFC Richmond. But first, you better believe that they're making a pit stop in the wonderful world of Patrick Ballesteros. He showed off a sneak peek section of the team riding high in his big San Diego Comic-Con exclusive for this year.
A little peek at a section of my big exclusive for #SDCC.

Felt it fitting with the last episode airing this week…it's gonna be a whopper of emotion that's for sure.

Have a great day everyone and see you on the other side of Wednesday 😊.#sdcc2023 #tedlasso #believe pic.twitter.com/Furkcdsc68

— Patrick Ballesteros SDCC DD-08 (@PatrickBallest) May 29, 2023
Life is the bubbles under the sea, and artist Martin Hsu is offering the chance to bring a bit of the underwater magic back home with you. If you love his custom goldfish ladies, inspired by summer fruits, then you can order them now and pick them up at the show to save on shipping.
Excited to take these custom goldfish ladies to SDCC! If you're interested in picking one up, presale is up in my online store now. Ask me for a SDCC pickup code to skip shipping 🍑🍍🍉

https://t.co/TK4TgkzHDE pic.twitter.com/JEfpdALLam

— Martin Hsu 徐 👨🏻‍🎨 SDCC Booth 4530 (@MartinHsu) May 29, 2023
Free stuff is always a win in our books. Lennonchild is joining the Comic-Con drops scene this year with 8-bit drops, starting with this Keroppi. Be sure to follow them on social to stay tuned for drop information so you can leap over the competition to win him.
Am I late to the game? For those that care, I will be doing some drops at this year's #SDCC We are less than 2 months away, so I'd better get my life together. #8bitdrop #sdcc2023 #sdcc23 pic.twitter.com/XwtrGGzOoQ

— Lennonchild is ready for TORG (@Lennonchild) May 28, 2023
Speaking of drops, the Geeky Hooker herself has a new addition to add to her 2023 line-up — this time in the form of Harley Quinn. Based on the Batman: The Animates Series iteration, this tiny Harley will be heading to the con, and you can find details on how to catch her over here.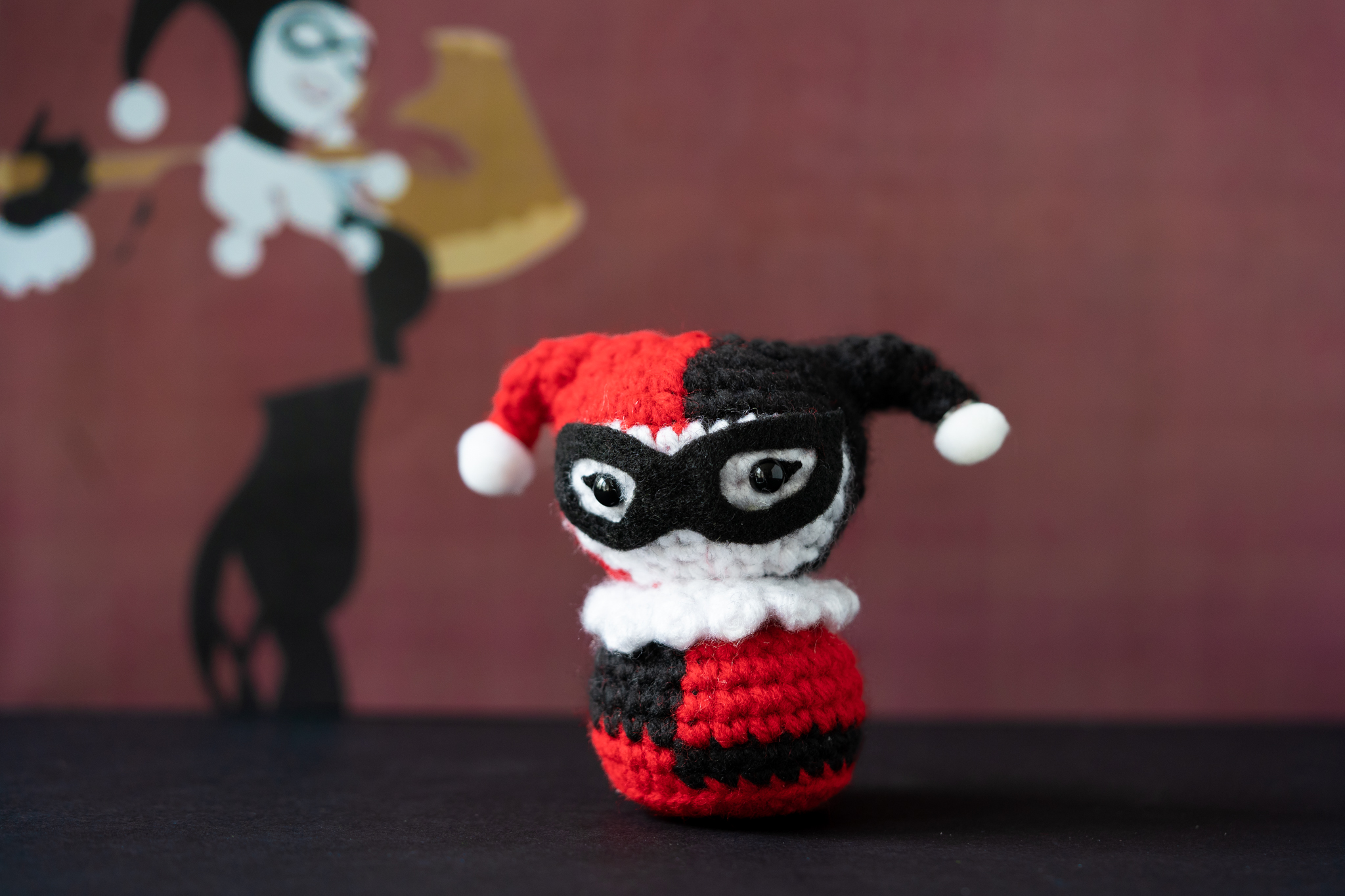 Steven Gordon showed off a tribute to Edgar Rice Burroughs' A Princess of Mars Dejah Thoris in a beautifully detailed new print, heading to San Diego Comic-Con.
 

 

View this post on Instagram

 
Artist Bob Draws Stuff gave us a tease of Teenage Mutant Ninja Turtles Raphael, and we can't wait to see more of his "goodies" headed to San Diego Comic-Con.
 

 

View this post on Instagram

 
Commissions are one of our favorite parts of the convention, and our list of Open Artists Commissions continues to grow daily. Be sure to check it out for updates on artists like Cadence Comic Art's Werther Dell'Edera.
For those attending a summer appearance with @wertherscut at @FANEXPODallas, #SDCC or @GalaxyConRDU– please note that his convention pickup list opens Tuesday!

Limited slots are relagated for attendees. This will be your ONLY way to guarantee a spot! https://t.co/JNDrZ5SuRZ pic.twitter.com/hJW6cq0wYi

— Cadence Comic Art (@CadenceComicArt) May 29, 2023
Artist Lucio Parillo also confirmed that after a three year absence, he would be heading back to the convention this year to Booth #2548, in cooperation with 3DRetro. You can stop by to find a SDCC exclusive and the first comic book issue from the RCity® Universe, created by Markus Liedtke, Ralf Paul with a special cover art by Parrillo. Additionally, fans will find filmmakers and cast including Vince DiCola (Rocky 4), Andy Cheng (Shang-Chi), and Munolf Ri-Kus, as well as artist Parrillo and DC cover artist Carla Cohen.
 

 

View this post on Instagram

 
Twitter user @jasminjoestar shared all the details on their upcoming panel, Creators of Color, which will be Friday, July 21 from 11am-12pm in the Omni Hotel Grand Ballroom DE. This confirms that the Omni will once again be being utilized for panels, which is a great sign that panels won't be too reduced this year with the Hollywood strikes.
My panel got accepted to SDCC??! pic.twitter.com/3zEhIuluqT

— 『jasmin』 (@jasminjoestar) May 29, 2023
Ronnel R. Parham, Founder of 5R Productions which aims to tell underrepresented stories, revealed that he'll be hosting a panel at San Diego Comic-Con this year, titled "The Importance of Telling Your Stories & How to Get Your Ideas to the Screen".
⚡️ @5RProductions and @Comic_Con

Excited to officially announce that I've been invited to Comic Con International: San Diego in July to host my OWN panel!

Topic:

*The Importance of Telling Your Stories & How to Get Your Ideas to the Screen*#SDCC #SDCC23 #SDCC2023 pic.twitter.com/uzJ61ybKqK

— Ronnel R. Parham (@ronnel_parham5R) May 30, 2023
If you're all about that enamel pin life and can't wait for additional details on the Enamel Pins: Creating Collectibles panel, then we've got an update for you. Pin creators Blank Slate Design and Sonny Warhead both confirmed they'll be on the panel.
 

 

View this post on Instagram

 
 

 

View this post on Instagram

 
hey friendos, I will be at SDCC and already have some panels booked. happy to do more!

if you want a queer trans author/screenwriter/animation writer/comic writer/ttrpg writer/podcast writer lady on your panel (and who DOESN'T?), hit me up. ✨

— Tilly Bridges (@TillyBridges) May 29, 2023
Comic creator and writer Jessica Maison teased that her new graphic novel, Mary Shelley's School for Monsters: La Llorina in the Machine, will be getting a debut at San Diego Comic-Con this year. She mentioned that the release date would be "July 26 at San Diego Comic-Con", which is technically the Wednesday after the convention, but we're willing to bet it will show up at Fanbase Press' booth.
Check out this review from @Fanbase_Press of my graphic novel launching Kickstarter – Tuesday, May 30th – release date is July 26th at San Diego Comic Con! Anna and I are currently working on 2nd book so there will be more Shel, Frank and Necro adventures @MHollyRosing #comics https://t.co/IUC1aDV88j

— JessicaMaison (@jessistarjudd) May 28, 2023
Anything we missed? Let us know by dropping us a line, or tweet us at @SD_Comic_Con.
If you missed our previous Under the Tents 2023 posts, you can find them HERE