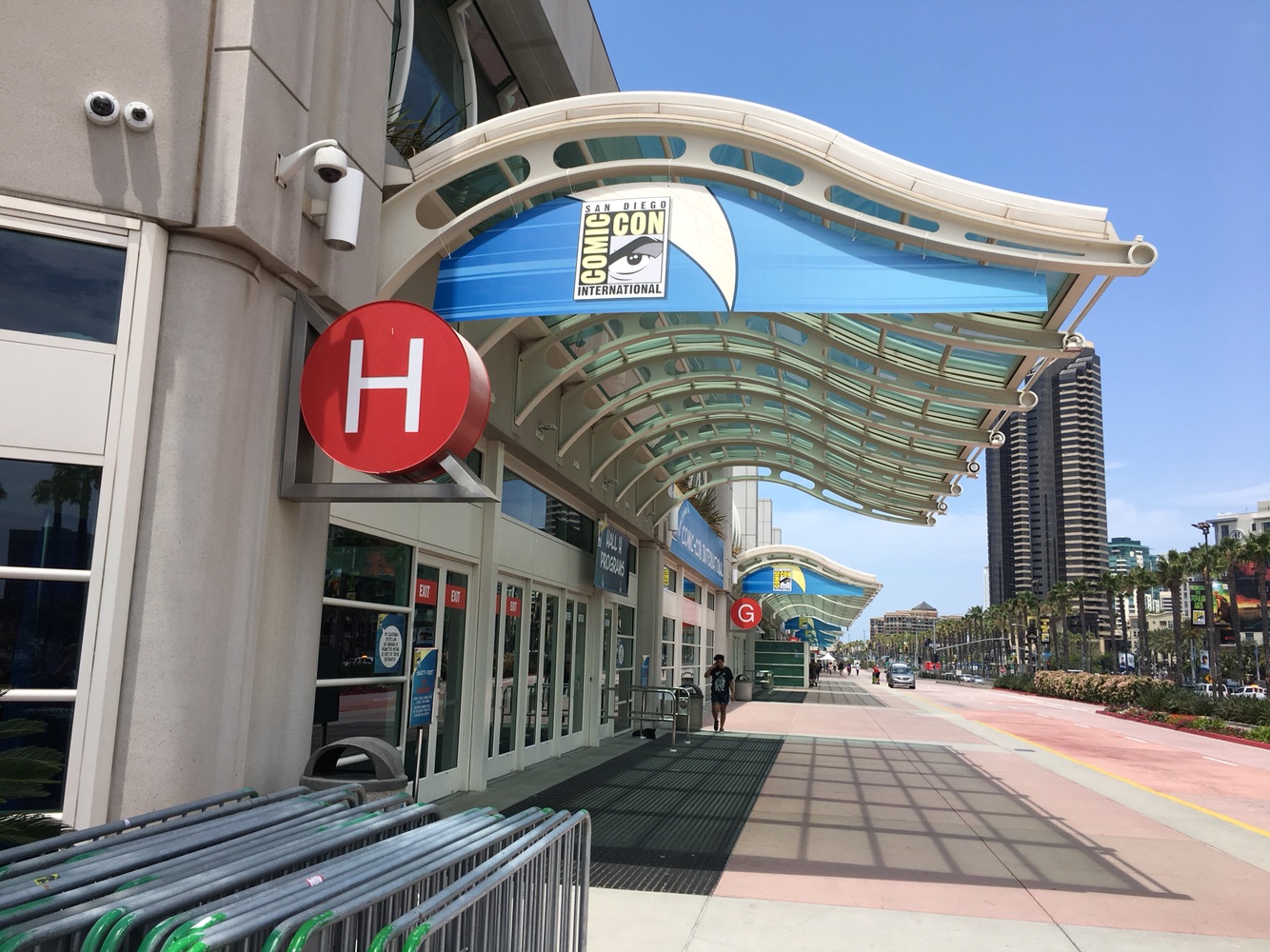 It's now May, and that means that Comic-Con is just around the corner, and only two months away. Are you prepared? Well, alright, no one is probably ever completely prepared, but your best option for ensuring you make the most of the behemoth that is Comic-Con is keeping up with the important news. But don't worry! We've got you covered.
Here's what you can expect over the next month:
Parking
Now that hotels are somewhat sorted (maybe? kind of?), it's onto the next big sale: Parking. Parking is often the final piece of the Comic-Con puzzle, and Ace will once again be hosting a lottery. Unlike hotels though, this one is low stress to enter. You'll have until a set date to submit your email, and then at a later date, you'll be told which Group you've been placed in to be allowed to purchase parking. There's no date yet, but we fully expect this to happen any day now.
Exclusive Announcements
May is often what we unofficially dub the start of Comic-Con news season, and it's like a snowball rolling downhill — it starts off slow, then picks up steam through July, until it's more of an avalanche of news. But for May, expect plenty of exclusives announcements to start. Last year, May saw the start of announcements and reveals for PREVIEWS, NECA, Factory Entertainment, Yesterdays, Symbiote Studios, and even got early sneak peeks at both Hallmark and Funko.
Offsite Announcements
We've already had several offsites already announced, including early details on a Jurassic Park offsite, a Jeff Goldblum concert, and much more. Look for even more offsites to be announced this month as we get closer to the con. Last May saw the reveal of the Comic-Con Museum's Spider-Man: Beyond Amazing Exhibitor, as well as details on the Blood Drive appointments.
You can always find a list of offsites on our event calendar.
New SDConCast Season
Yes, the new season of the SDConCast will be back this month, starting Tuesday, May 9! We'll be doing live shows on Tuesday's this year, and we've already got an exciting schedule of upcoming guests to talk movies, TV, comics, and behind-the-scenes making of Comic-Con. In addition, each week we'll continue to keep you up to date on all the latest news, to help ensure you're as prepared as possible for July.
Is there anything in particular you would like us to cover or want to know more about for SDCC? Let us know in the comments, drop us a line or tweet us at @SD_Comic_Con.