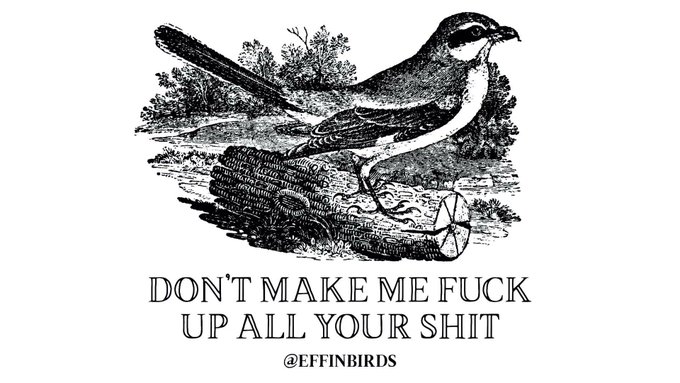 We love San Diego Comic-Con, but sometimes the offerings on the show floor can start to feel a little like the same old thing every year… and then an exclusive comes along that really makes you sit up and pay attention. For us, one of those exclusives was Effin' Birds Fuck NFTs pin set at last year's convention, which was such a fun, playful take on something a bit darker.
That juxtaposition of foul (or fowl?) mouthed humor and playful design (the artwork almost always features vintage black-and-white bird illustrations) is exactly what Effin' Birds is known for. Creator Aaron Reynolds has launched a popular line of books, calendars, and more all around some potty-mouthed feathered friends. There's even a recently re-launched text message service, where for just $3/month, you'll get a new Effin' Birds comic sent straight to your phone every day, at whatever time you choose. To enroll, you can send a text message to 845-EAT-FART or visit the website to get started.
For this year's convention, Effin' Birds is back at Booth #2049 and offering up even more ways to collect Reynolds' creations — this time in the form of trading cards. There will be 100 different cards in total, available to purchase in either 8 card packs for $7 each, or you can get a retail box of 20 packs for $100. San Diego Comic-Con will be among your first chances to score them (extremely limited stock may be available at FAN EXPO Dallas and Awesome Con before the con), though if inventory remains after San Diego, you'll also be able to find them on the rest of the Effin' Birds summer tour or online approximately two weeks after SDCC.
But for those at San Diego Comic-Con, there's an extra bonus: a 101st card that you will ONLY be available to get at SDCC: the Shitty Duck. That card is based on a duck doodle Reynolds is known for scribbling when signing books, which, per his own words, "is almost always terribe". Fans have since named him the Shitty Duck.
At the con, Effin' Birds will also have 500 extra trading cards with blank fronts and blank descriptions on the back. For those buying multiple packs, Reynolds will draw them a Shitty Duck card "right in front of their eyes" at no extra charge. Each card will be signed and numbered.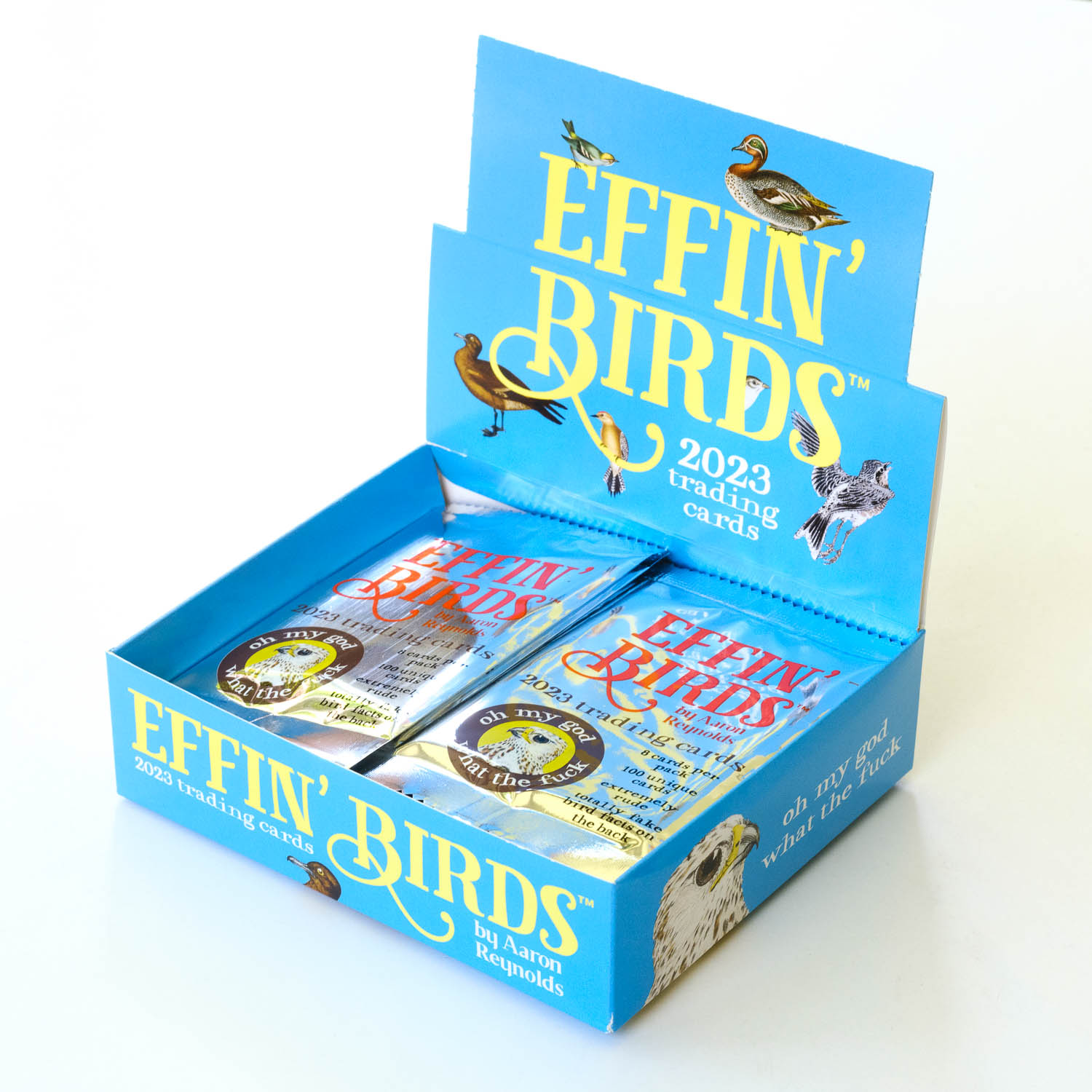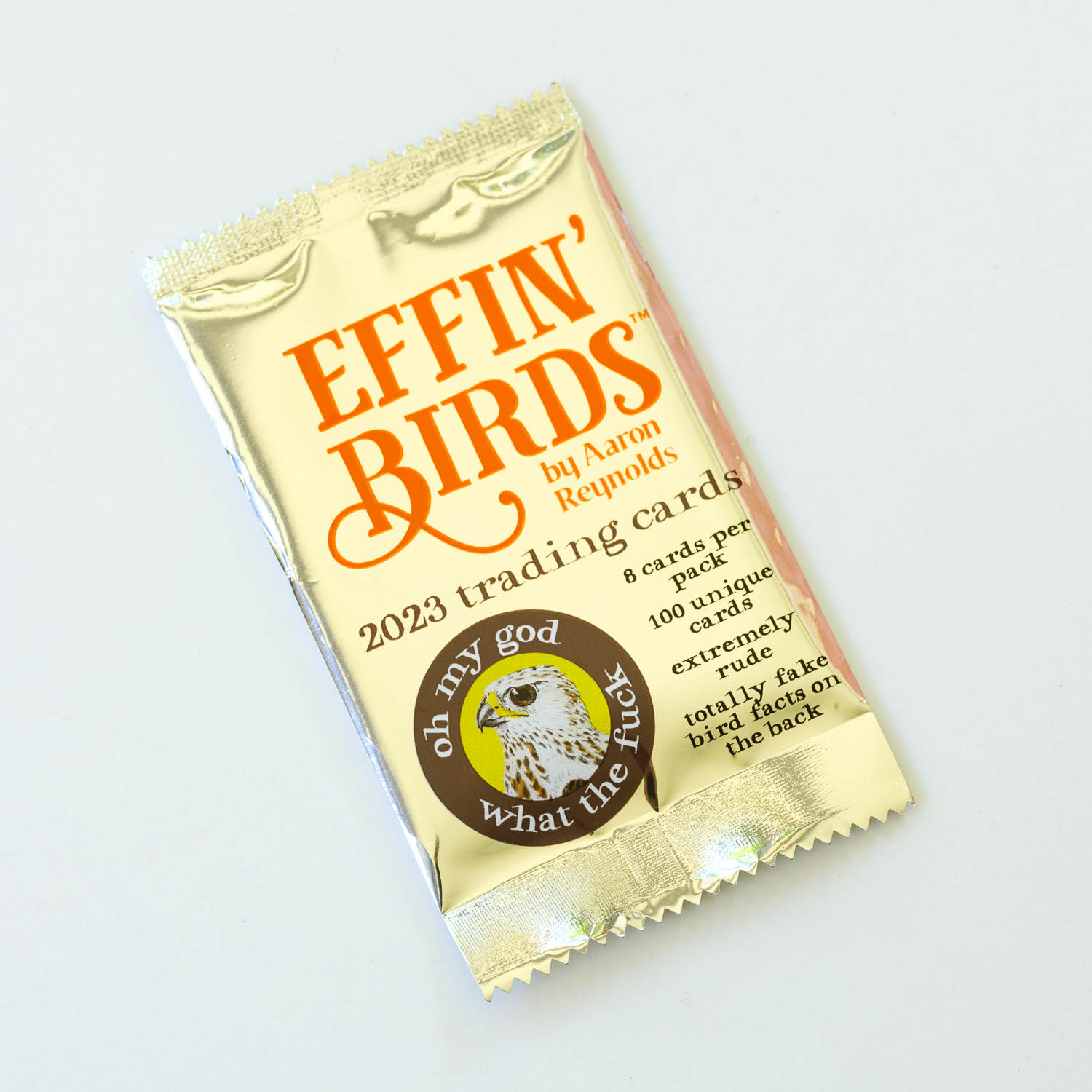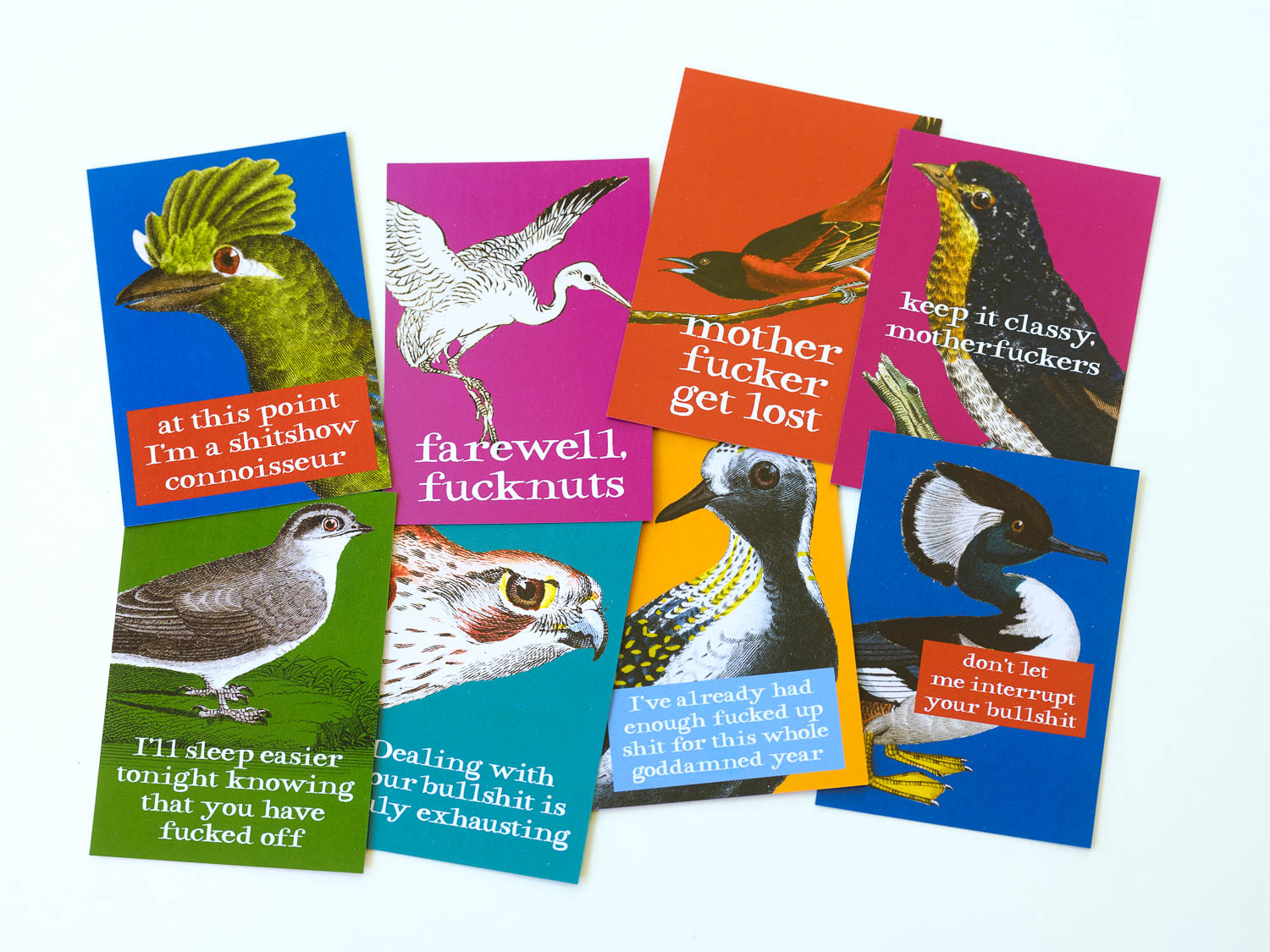 You'll also be able to pick up a double deck of the new Effin' Birds playing cards at con, which will also be available in "good bookstores" everywhere on Tuesday, June 6 (and you can find links to purchase on the website).
Reynolds is also hoping to have some of his 2024 calendars (which will be available in four formats: Wall calendar, page-a-day, planner, and desk pad) — and if they are available at the con, you can even get something rude written on your birthday in the calendar. If you don't want to chance it not making it to the con in time, you can also pre-order it on the Effin' Birds site.
[UPDATE June 28]
There's always room for some more Effin' Birds — and Reynolds has unveiled another San Diego Comic-Con exclusive. This 11″x17″ print (the watermark will not appear on the actual physical print) features a beautiful bird, who is not telling you to go fuck yourself… but his therapist definitely is. It's only $10 at Booth #2049, and it's a deal so good that these prints are likely to fly away, so head there early.