Are your ears perking up? Our friends at Fat Rabbit Farm are returning to San Diego Comic-Con Booth #4533, where they'll have everything you love, including their adorable original characters Babee the rabbit and Pandi, as well as plenty of tees, merch, and other fun surprises.
For 2023, they're launching two waves of exclusives. The first is set for Wednesday, June 14 at 7pm PT and will be online-only via the Fat Rabbit webstore. There will be a second wave, available both online starting Sunday, July 2 at 10am PT and at their booth.
Here's a look at this year's exclusives:
[UPDATE June 27]
Fat Rabbit Farm's second wave of San Diego Comic-Con exclusives will launch for pre-order on Sunday, July 2 at 10am PT, for shipping. You'll be able to pre-order your tees, pins, lanyards, and more, featuring Fat Rabbit's original characters. For those attending the show or who just want to pick up on-site, you can find Fat Rabbit Farm at Booth #4533 and #4535.
Guardian Puffs Cereal Box Set- $45
Fat Rabbit Farm's Star Lord approved cereal box set comes with the exclusive t-shirt, sticker, and the "good dog" pin. Limited to 100 boxes.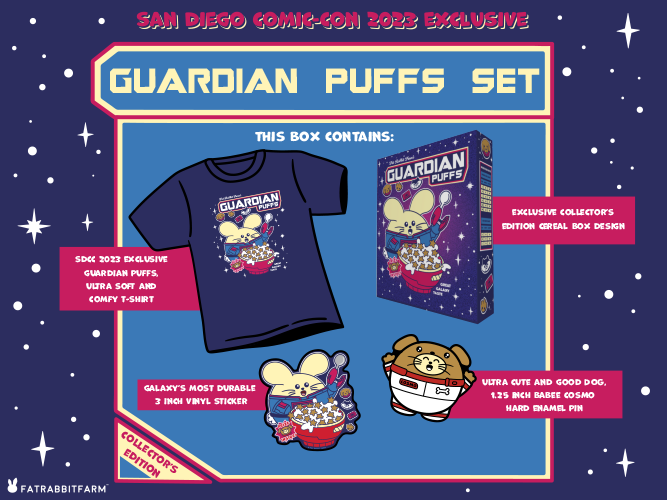 Boba Box Set- $45
Pandi's boba box set is back! Get your choice of any Pandi t-shirt, sticker, keychain, and enamel pin for one delicious price. Just like in previous years, you can create your own "takeout" box, with the Pandi t-shirt of your choice and other assorted items.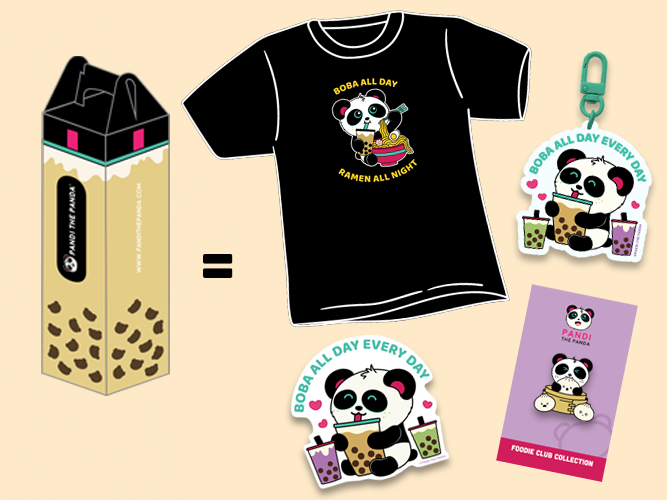 Bao Life T-shirt – $30
Available in women, men, and kid sizes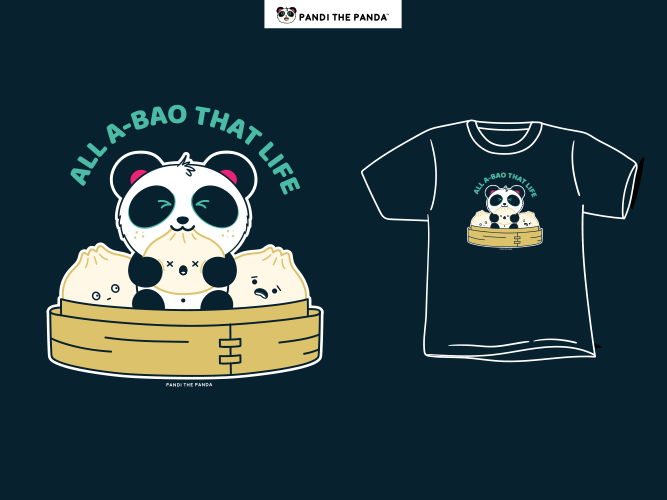 Boba All Day. Ramen All Night T-Shirt – $30
Available in women, men, and kid sizes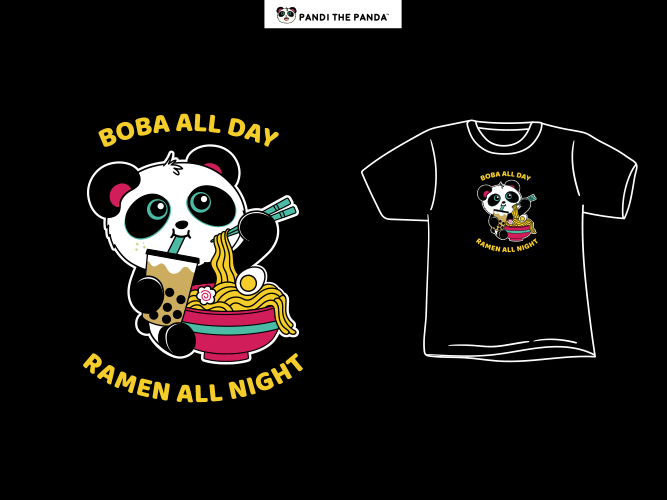 Tanooki Racing – $30
Available in women, men, and kid sizes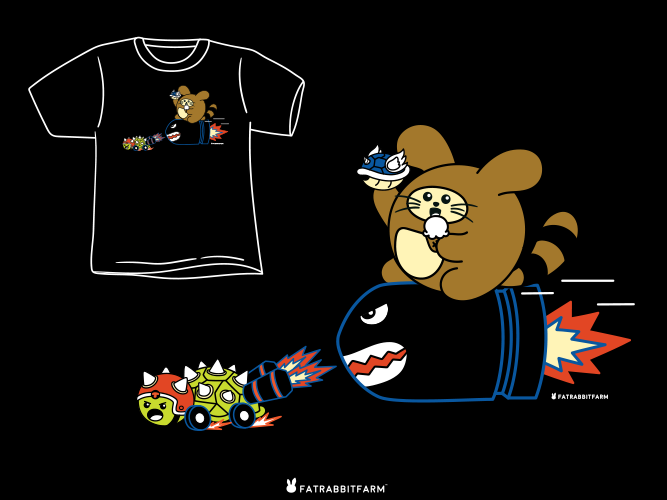 Cookie Truce – $30
Available in women, men, and kid sizes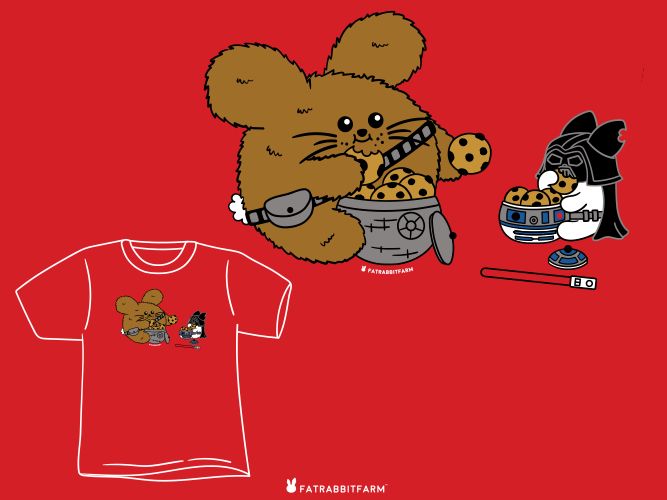 Enamel Pins – $12 and Acrylic Keychains -$10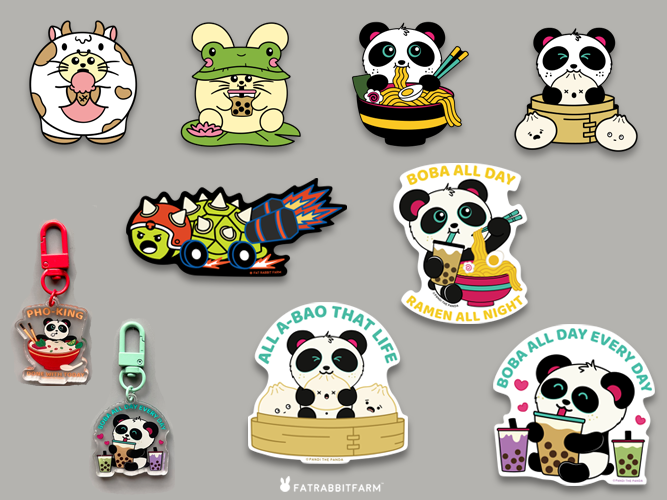 Lanyards – $12
[UPDATE June 9]
For Wave 1, which will be online only and launching on June 14 at 7pm PT Fat Rabbit has created the perfect shoes for all your bunny-hopping adventures. All three shoes are slip-on canvas, available in sizes 5-13 for men, or sizes 5-13 for women. There's only 30 pairs available, so if you want one, you better hop on it. They will also all ship free.
Galactic Bunny Heroes Slip-On Canvas Shoes — $105
You're ready to fight for the galaxy (or to destroy it) with these new Babee shoes.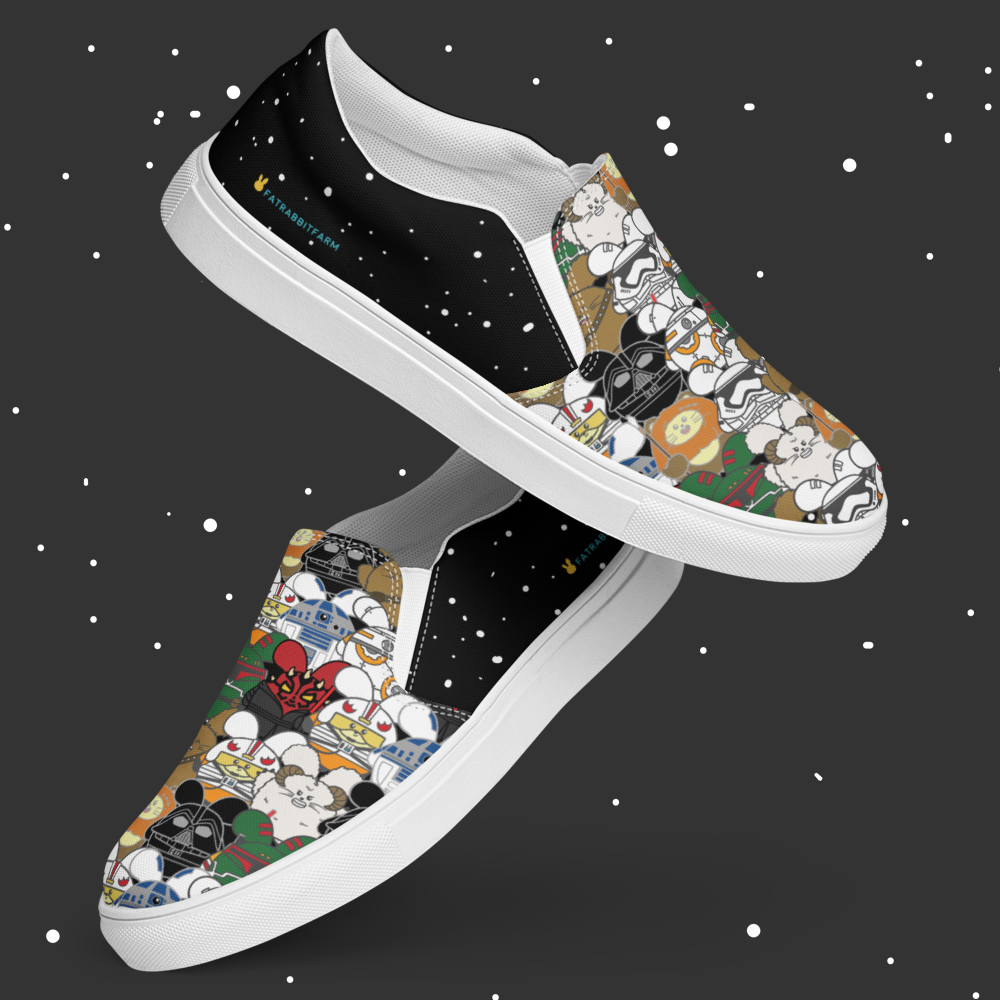 The Doughnut Lover – $105
These slip-ons are a definite treat.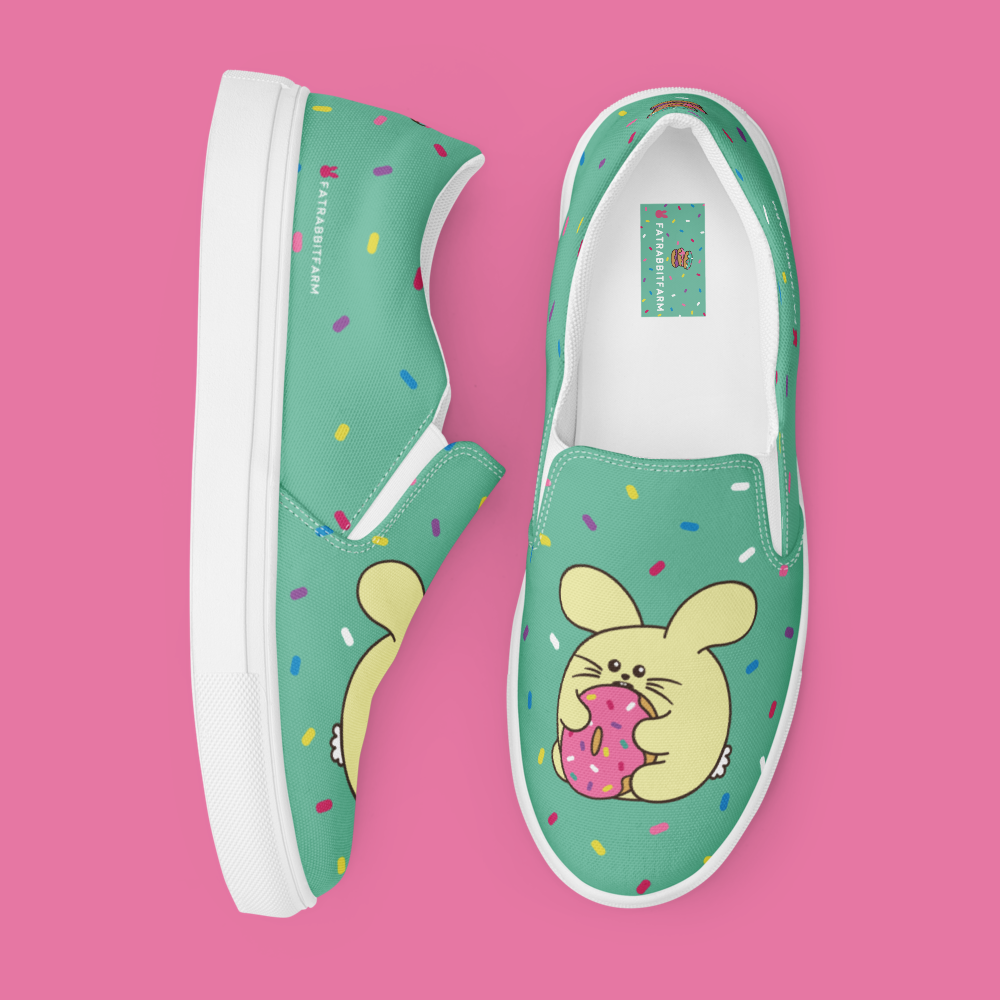 The Boba — $105
Take these tasty shoes with you everywhere.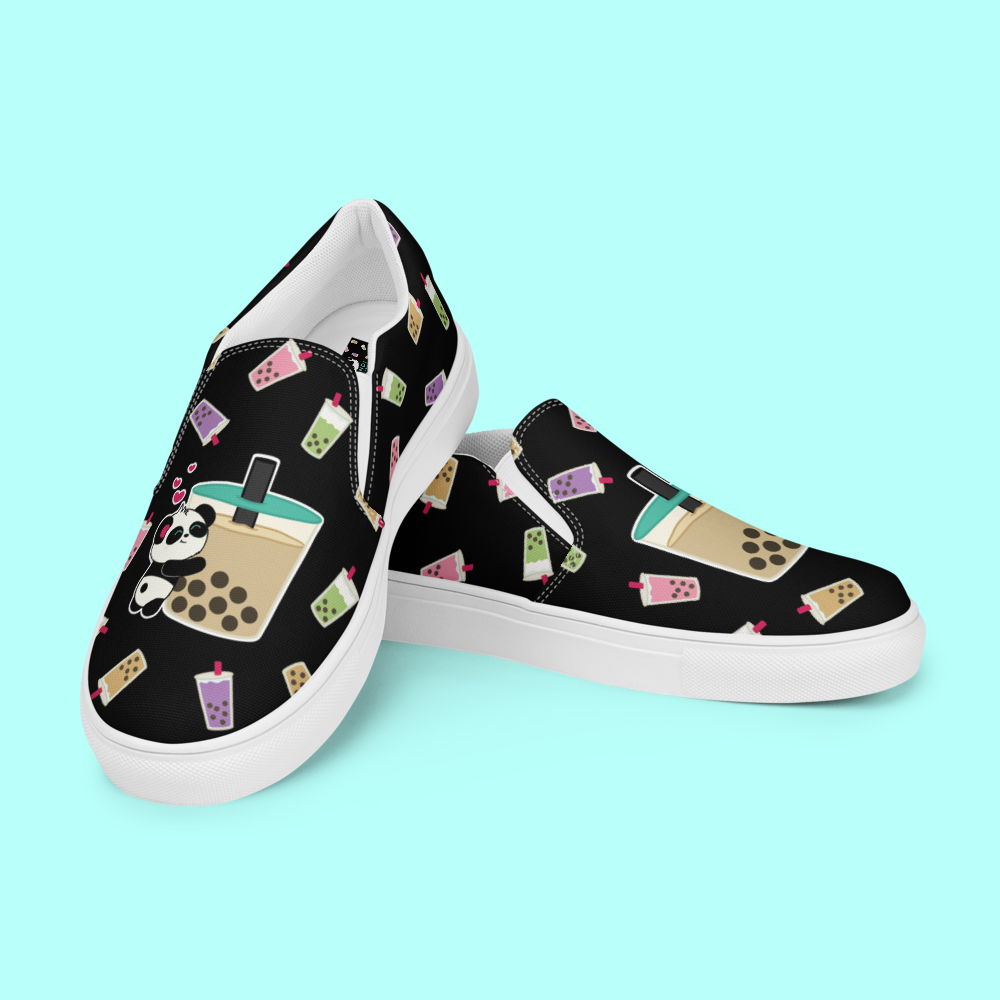 Which Fat Rabbit Farm exclusive is on your must-purchase list?