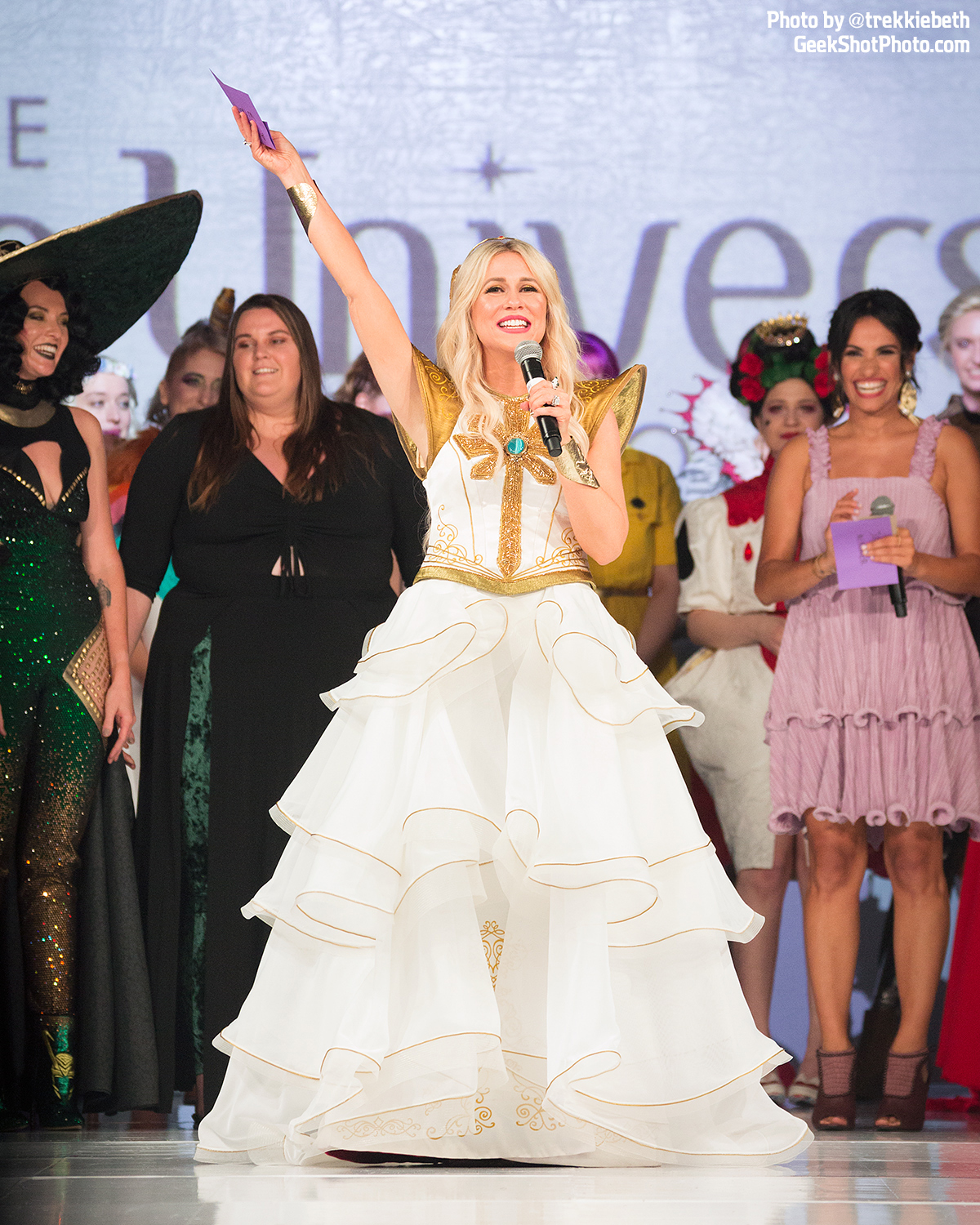 Her Universe, the fandom fashion company created by actress Ashley Eckstein, is bringing its geek couture fashion show back to rock the runway at San Diego Comic-Con for the ninth year — but there are changes afoot.
This year, the Fashion Show is presented by both Hot Topic (a former sponsor) and Disney (a new sponsor), on Thursday, June 20 at 6pm at the Manchester Grand Hyatt Hotel.
[UPDATE June 22]
The Wrap revealed additional details about this year's fashion show, which will be in celebration of Disney's 100th anniversary. This year's event will be co-hosted by Eckstein and Michael James Scott, currently starring in the Broadway production of "Aladdin" as The Genie. Scott is expected to perform, which should make for a magical evening.
Sponsors Hot Topic and Disney will be transforming the lobby into an immersive experience celebrating the 30th anniversary of the classic stop-motion film The Nightmare Before Christmas. Attendees at the event will have the opportunity to "embark on a winding path through the Cemetery, take photos, spin Oogie Boogie's prize wheel, and more."
Fans can also look forward to Eckstein showing off her love of fashion with a unique outfit she'll be wearing, which will infuse technology and storytelling "in an unexpected way".
[PREVIOUS]
Beginning March 20, 2023 through April 28, 2023, designers can begin submitting applications to be part of the "geek couture" (not a costume) fashion show. Selected applicants will compete on Thursday, July 20 in the Manchester Grand Hyatt Hotel.
Two winners will be chosen for the ultimate prize — the chance to create a collection with Her Universe and Hot Topic, in celebration of Disney's 100th anniversary.
Because this year is for Disney's anniversary, also new this year, submissions must relate to Disney's properties. That means that Disney, Pixar, Marvel, Star Wars, 20th Century, and National Geographic are all a go — but DC or Sailor Moon would not be.
We'll post more information as it's announced.