Alex Pardee is returning to San Diego Comic-Con 2023 at Booth #5502 this year, where he'll have his patented brand of colorful terror (or "brightmares"). You can probably expect new tees, new art, and even more.
[UPDATE July 5]
Get ready for a gross attack (in the best way) from Alex Pardee, as he will be debuting a new series of Garbage Pail Kids inspired trading cards. The series, titled "Spoiled Sports", explores a world of grotesque sports, where players like "Ken Phlegm" run bases as much as their nose runs (and hint: it's a lot).
The Ken Phlegm card will be limited to 500 pieces and a San Diego Comic-Con exclusive. It will only be sold as a 2-pack, and you'll also receive one randomly chosen "Artist-Autographed" Garbage Pail Kids card from Pardee's official TOPPS/GPK Major League Baseball series.
Each card comes signed by Pardee and encased in a specially marked case. You can score a gross-out homerun (or at least the two-pack of cards) for $45, with a limit of three 2-packs per customer per day.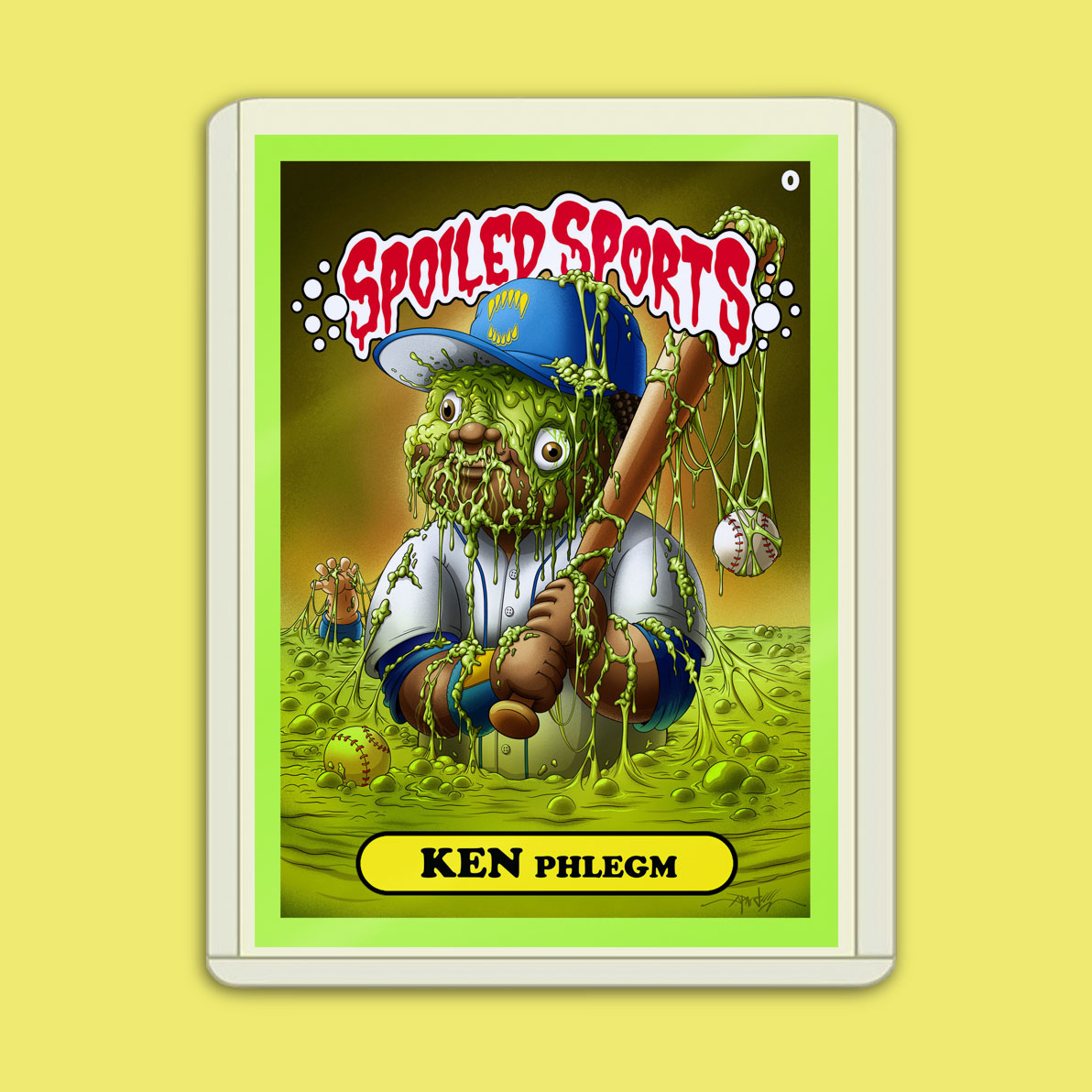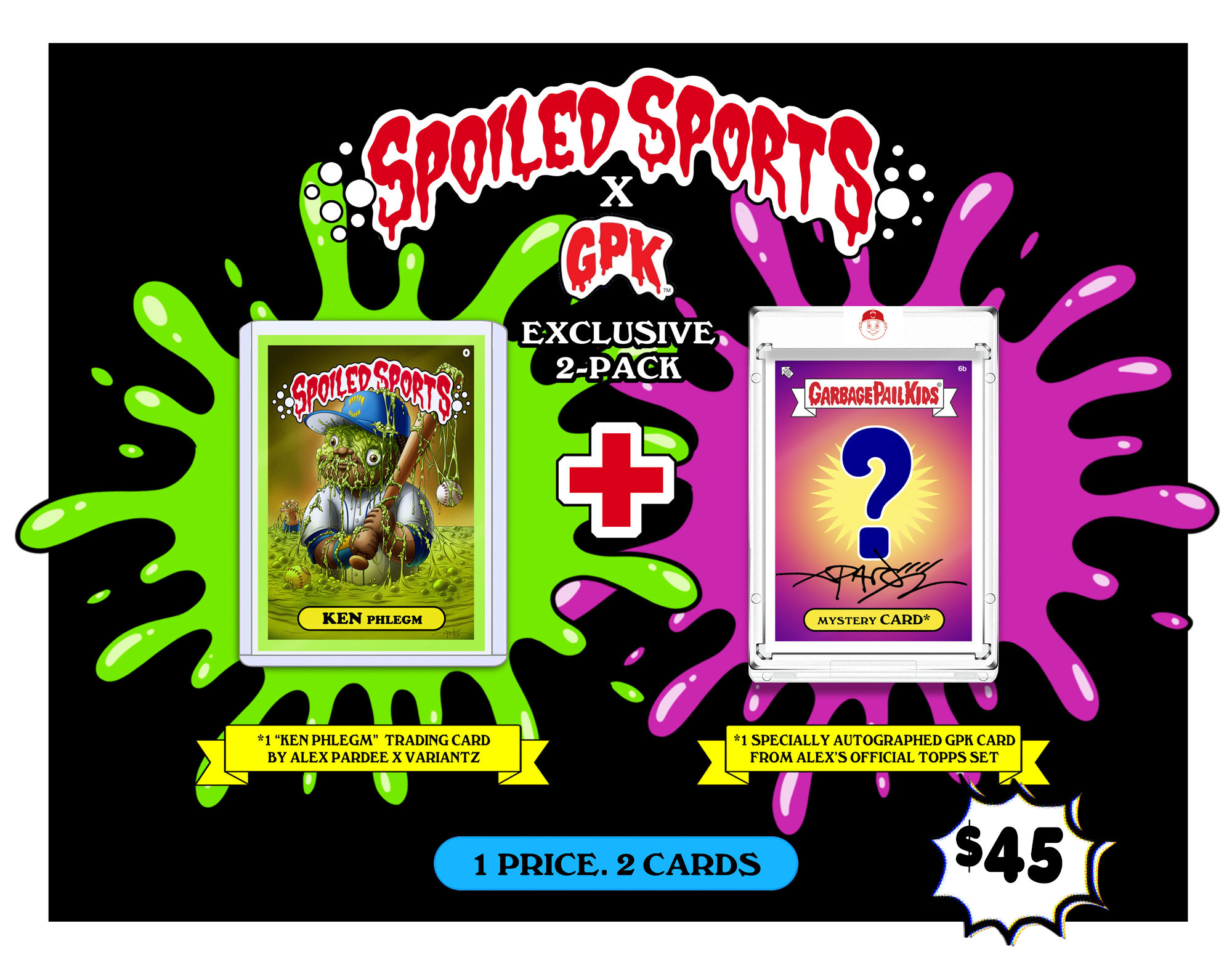 In space, no one hear you scream — but at San Diego Comic-Con, everyone can hear you scream over Pardee's next San Diego Comic-Con exclusive. This new, stand-alone card is an "obscurely nerdy pop-culture mash up that no one asked for" (but that everyone needs anyway), in the form "Hug Face".
It mashes up an obscure, accidental error-card from FLEER's 1989 Baseball Card set (and if you know, you know) along with… well, you know what it's mashed up with. It's printed on an ultra thick 130pt card and encased in a specially packaged magnetic case, so that it's more art piece than baseball card.
The card is a limited edition of 300, and will be available for $75 each at a limit of two per customer per day.
And of course, Pardee has a "Brightmares" update for you. His signature line, which features terrifying monsters but in bright, colorful designs, is getting a new limited edition "BRIGHTMARE VARIANT" of his "Breaker" vinyl toy. San Diego Comic-Con attendees may also recognize the design from Pardee's shirt, which Guardians of the Galaxy Vol. 3 director James Gunn wore to last year's Marvel Hall H panel.
The vinyl toy is limited to 150 pieces, and will be available for $100 each.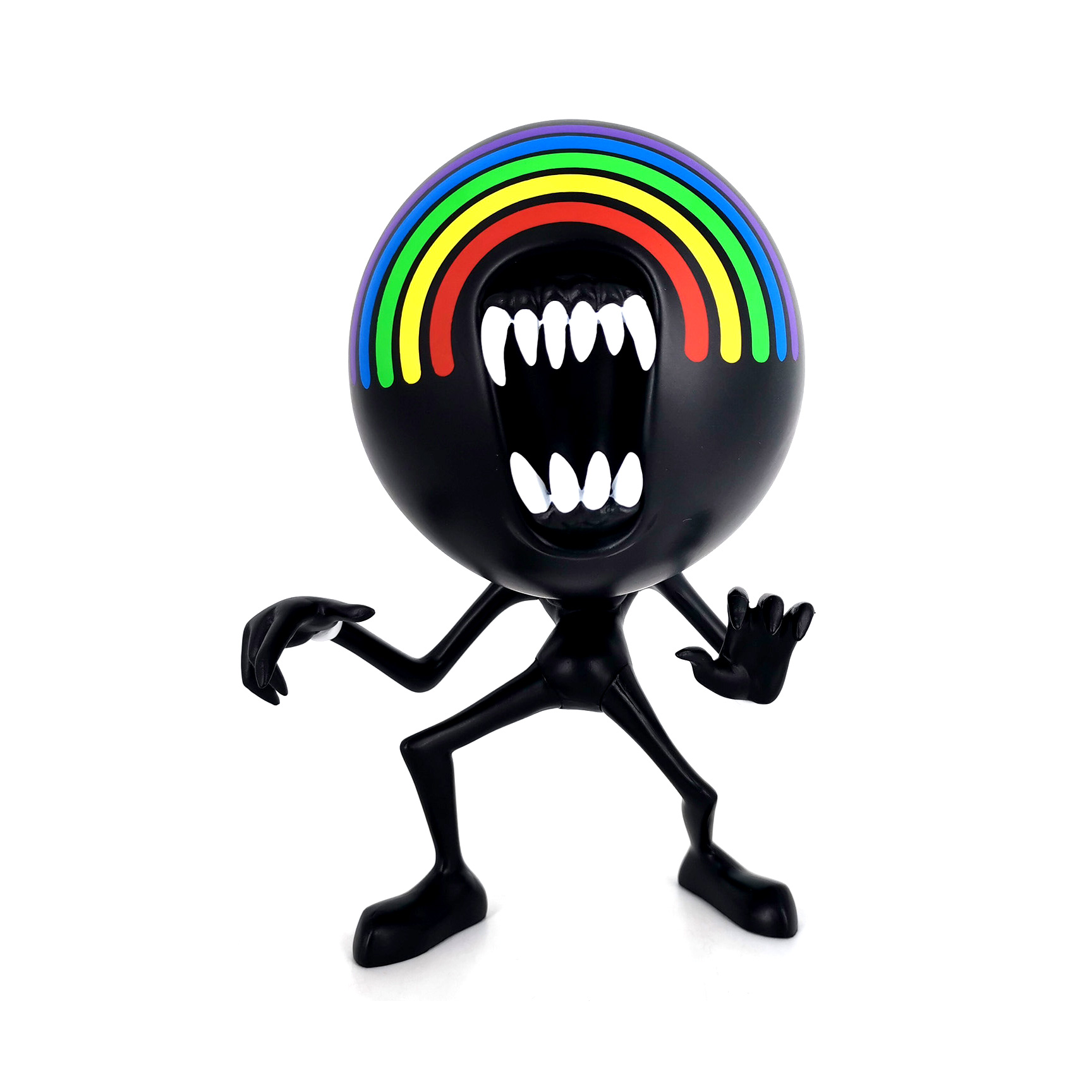 While not an exclusive, Pardee will also be debuting "DOPPELGANGERS 2: THE NEW BATCH" a new companion zine to his book DOPPLEGANGERS. The original featured painted portraits of over 150 famous movie monsters and villains, while the new book will include more than 30 new portraits of more modern horror icons. You can pick it up first at San Diego Comic-Con for $10.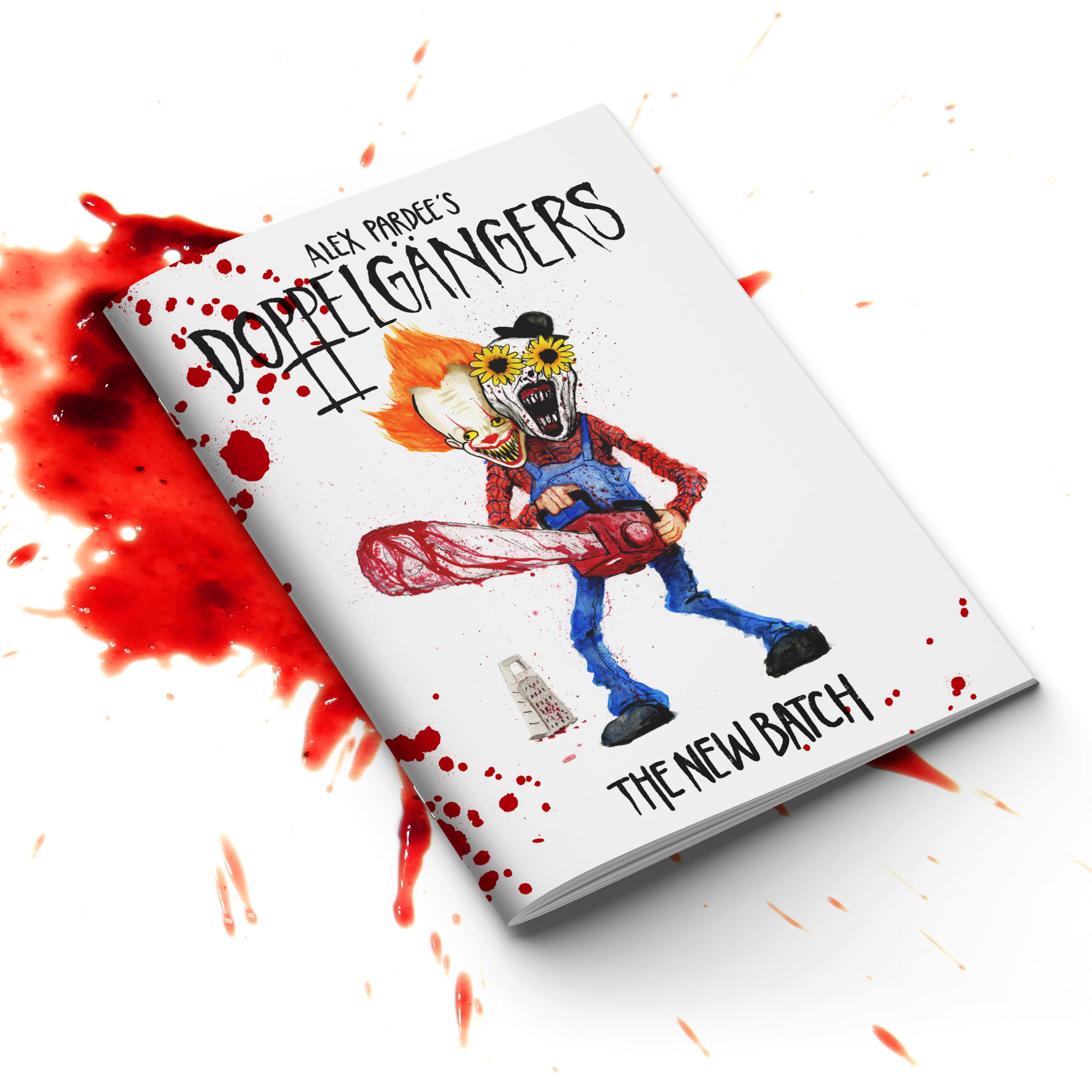 He will also be debuting "NECROBOG", an 18″x24" limited edition print inspired by Dungeons & Dragon. It's the perfect accessory for any dark elf, orc, knight, or paladin's game room. The print is limited to 50, and each comes signed and numbered by Pardee. If you get it at SDCC, you'll also get it at a Comic-Con special price of $60 each.
And finally, you can pick up plenty of new t-shirt designs along with some of your old favorites, for $30 each or two for $50 — including the "Brightmares" logo version that Gunn wore last year.
[UPDATE July 1]
Alex Pardee unveiled a new shirt for San Diego Comic-Con exclusive that's all about the internet's current obsession — Grimace. You can come celebrate (or cry about) the new shake at Booth #5502 when you buy your new tee.