Start gathering your Demon Days and get your sharpies ready, because Eisner and Ringo award-winning artist Peach Momoko is heading to San Diego Comic-Con for the first time ever this year, to Booth #5557, which she'll be sharing with Adi Granov.
Momoko, who is one of the hottest cover artists at the moment, revealed on Instagram that she'll be on hand at the convention with signing hours, remarque hours, and commissions.
[UPDATE July 7]
Trinity Comics has revealed a San Diego Comic-Con exclusive cover for Marvel's The Mandalorian Season 2 #1 by Peach Momoko, available at booth #5557. Online presale also available.
This cover will be offered in multiple formats: Unsigned, Signed with certificate of authenticity, Signed CGC SS 9.8, Blue CGC 9.8, Remarked CGC SS 9.6 or better, and Tradeless "Virgin" covers.

It will be limited to 1500 trade and 800 tradeless "Virgin" copies worldwide. Each copy comes with a Premium Numbered Trading Card Certificate of Authenticity, the first 15 of which will have FOIL trading card certificates.
It's available now for $219.99, in a bundle along with the Adi Granov set. And the first 300 buyers will have a guaranteed chance to buy a very special SDCC exclusive set only available at Peach Momoko, Adi Granov, and E.M. Gists' booth.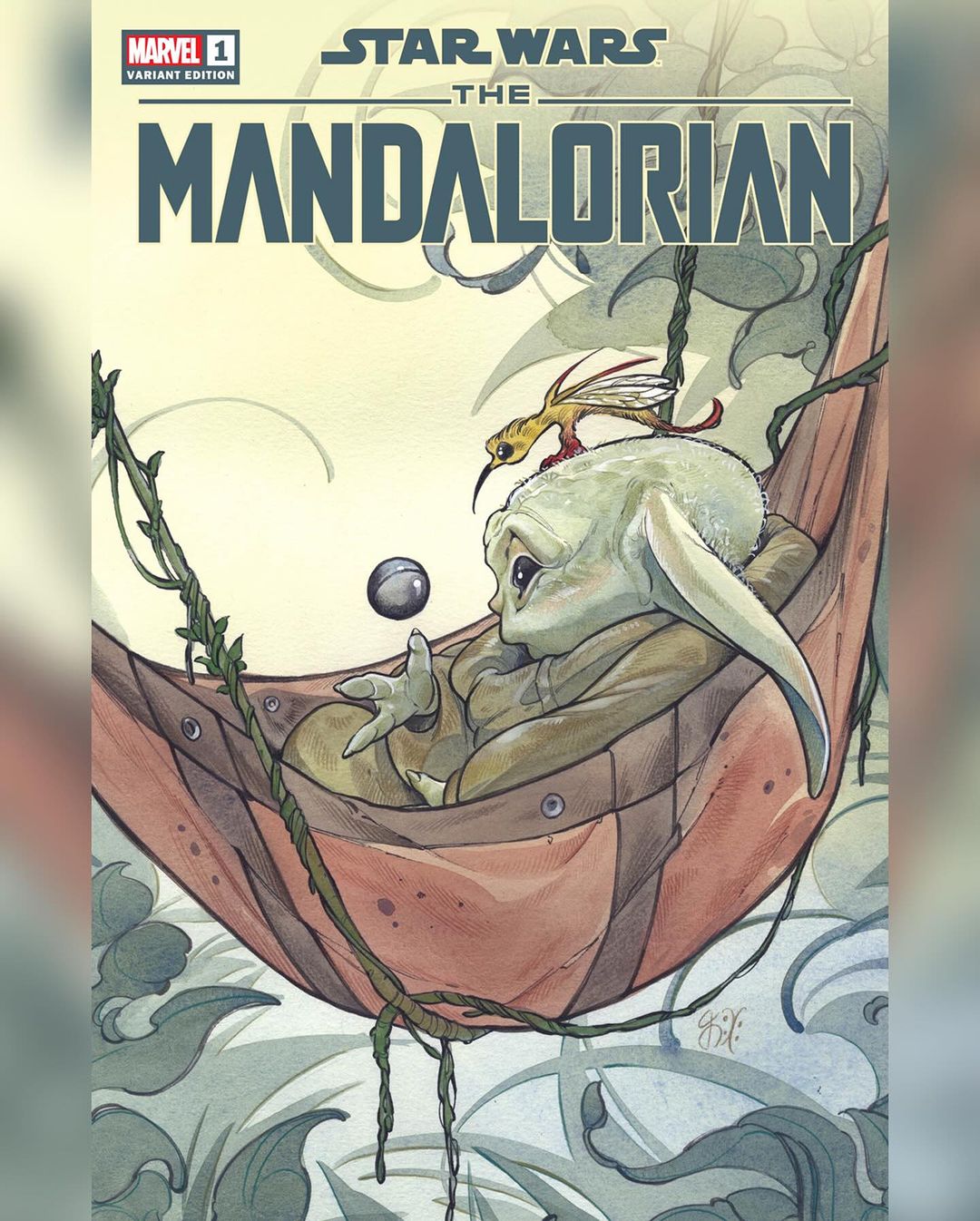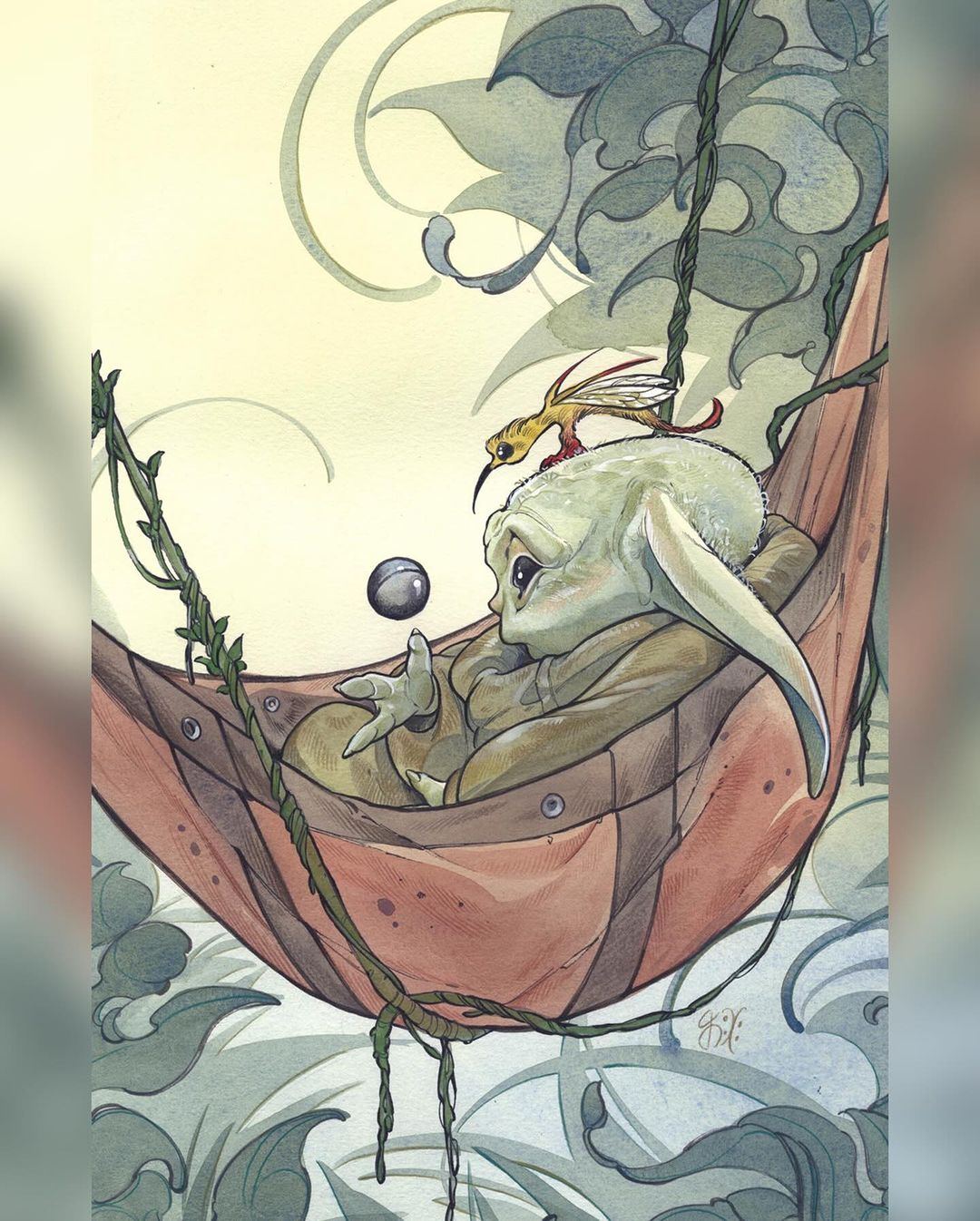 [UPDATE July 2]
Peach has revealed her commission information for this year's event. For those interested, she will be offering a limited amount of pre-order commissions for pick-up at Booth #5557 (with Adi Granov) only.
You have between July 2 – July 3 at 12am PT (so basically today only) to enter for a lottery. Simply DM her on Instagram with your name and character of your choice.
Commissions will be an 11″x15″ in watercolor, or you can bring your own blank cover, for $500.
For commissions, you'll need to bring your own blank cover or she will have have watercolor paper available.
[UPDATE June 26] Trinity Comics Group will be releasing three covers from Momoko (Peach's first official SDCC exclusive, and will have her logo on the back).
Trinity Comics will also be releasing a set of two books from Granov and two of Momoko's for a special pre-order before the show, with the first 300 to get those having guaranteed access to a very limited SDCC booth exclusive. There will be no pre-sales for the actual booth exclusive, and you can expect them to go first.
If interested in attending, you should probably plan to line up early for this one — lines for Momoko at New York Comic Con in the fall were packed, and became so unruly that Momoko stepped away early on the last day of the convention.