Bandai Namco has quickly expanded into one of the biggest showpieces on the exhibit floor, with their many booths, amazing Dragon Ball offsite at the Marriott Marquis, and lots of fun, fan-forward exclusives.
Fans will be able to stop at Booth #3729 for a recreation of a vehicle from the Sand Land game, with the first-ever playable demo of Sand Land, a new RPG based on the classic manga from Akira Toriyama (creator of Dragon Ball and Dr. Slump), and a photo op with Beelzebub and Tank.
At the Tamagotchi Booth #3345, fans will find event exclusives (below), new products for sale, and lanyards. You'll also get a FREE Tamagotchi World Tour bag with eligible purchases, while suppplies last.
Fans will also find a Naruto statue at Booth #129 that you can pose with, and a chance to play recently announced characters in a recreation of the Hidden Leaf Village food stand for Naruto x Boruto ultimate Ninja Storm Connections.
In addition to the Dragon Ball offsite, fans can also stop at the San Diego Wine & Culinary Center (200 W Harbor Dr Suite 120) for an experiential activation for the upcoming game Armored Core VI Fires of Rubicon, including a series of challenges and photo ops with a life-sized Armored Core mech; an immersive Tekken 8 installation featuring artwork, a non-alcoholic beverage station, DJ, cosplayers, temporary tattoos, playable stations, and more.
Let's take a look at this year's exclusives:
[UPDATE July 12]
Bandai is back with two new exclusives today, starting with their 2023 Kirby Dream Land nanoblock. This special event exclusive nanoblcok features a special translucent colorway of the popular nanoblock play set, and you can build your own Dream Land with included characters Kirby, King Dedede, Chef Kawasaki, and Parasol Waddle Dee. It's limited to 650 pieces and will be available at Booth #301 for $25.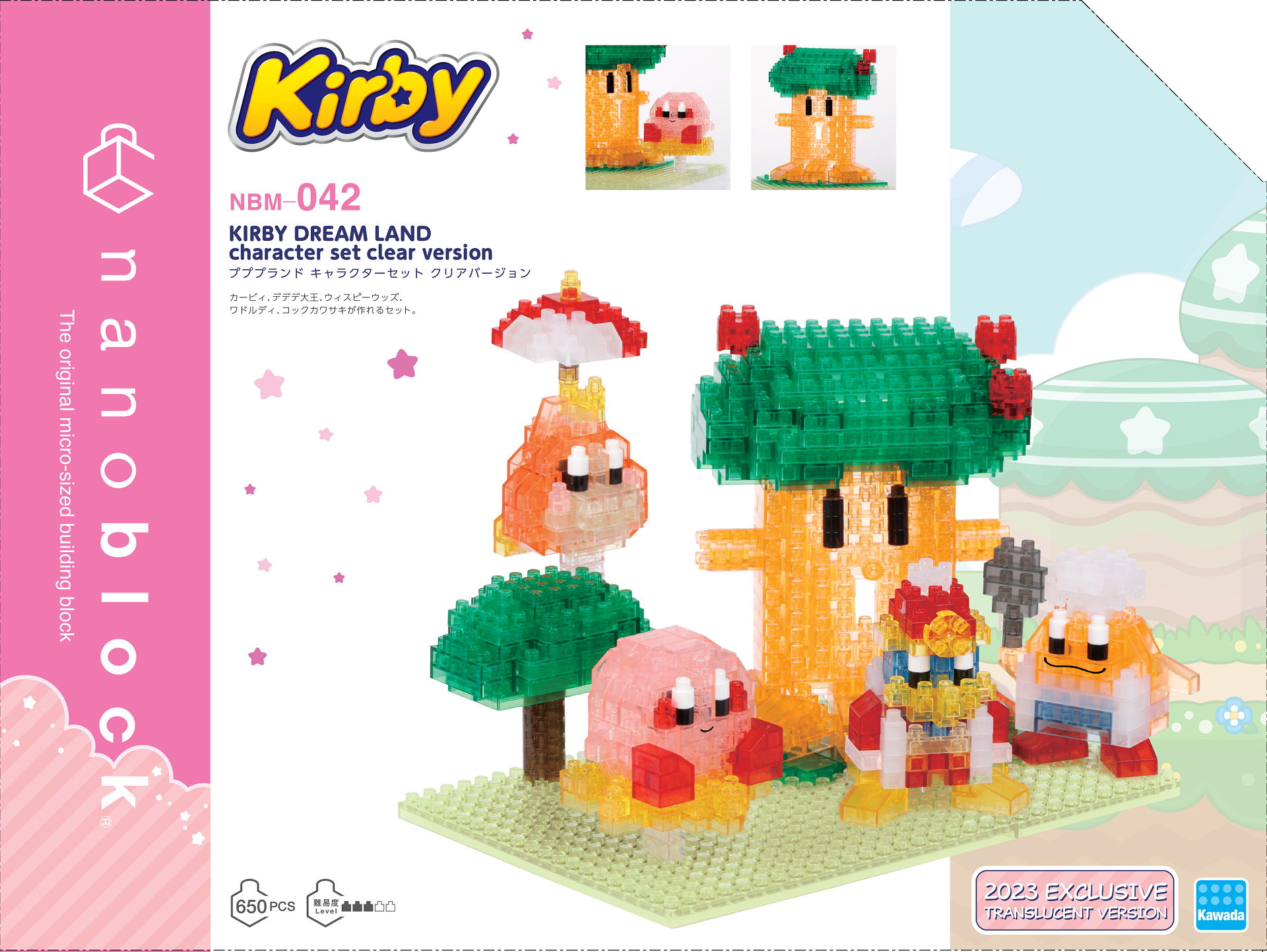 Then get excited for MEGA CAT PROJECT from MegaHouse with cat versions of Naruto and Sasuke. This set features two 1.18″ mini-collectible figures, with a special stamp on the back of their head. The two-piece set will be available for $15 at MegaHouse Booth #4249.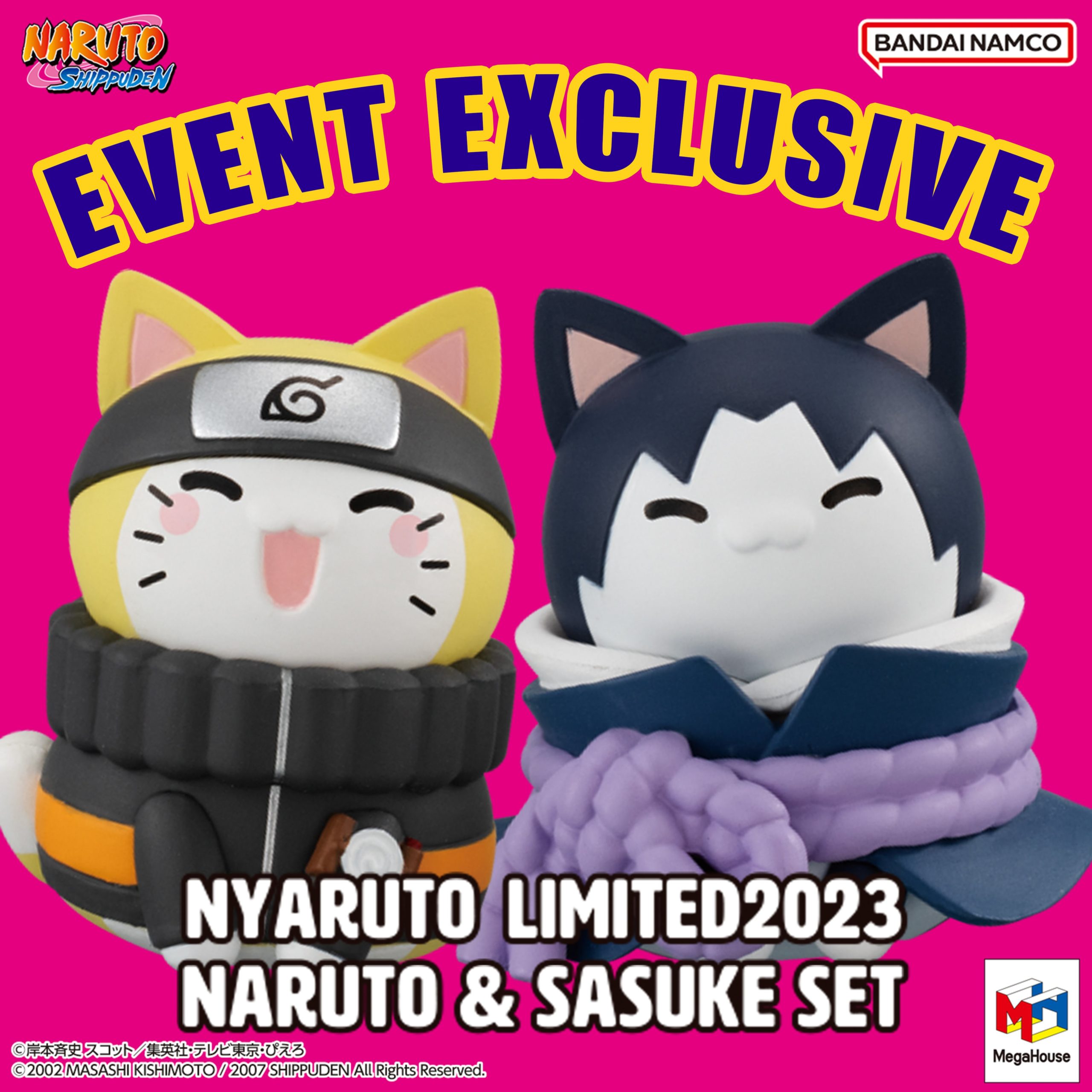 [UPDATE July 6]
Go space-age with the "OG Tama" as these convention exclusive Tamogotchis get a new look with special edition cosmic shells. You will likely be able to pick them up at Booth #3345 for $30 each
[UPDATE June 20]
Do you have what it takes to be a guardian and protector for The Child?
The force is strong with a new Star Wars Grogu Tamagotchi, which comes in a Mandalorian armor design. The limited edition exclusive is limited to only 1500 units and will be available at "various events" this year, including San Diego Comic-Con at Booth #3345 for $35.