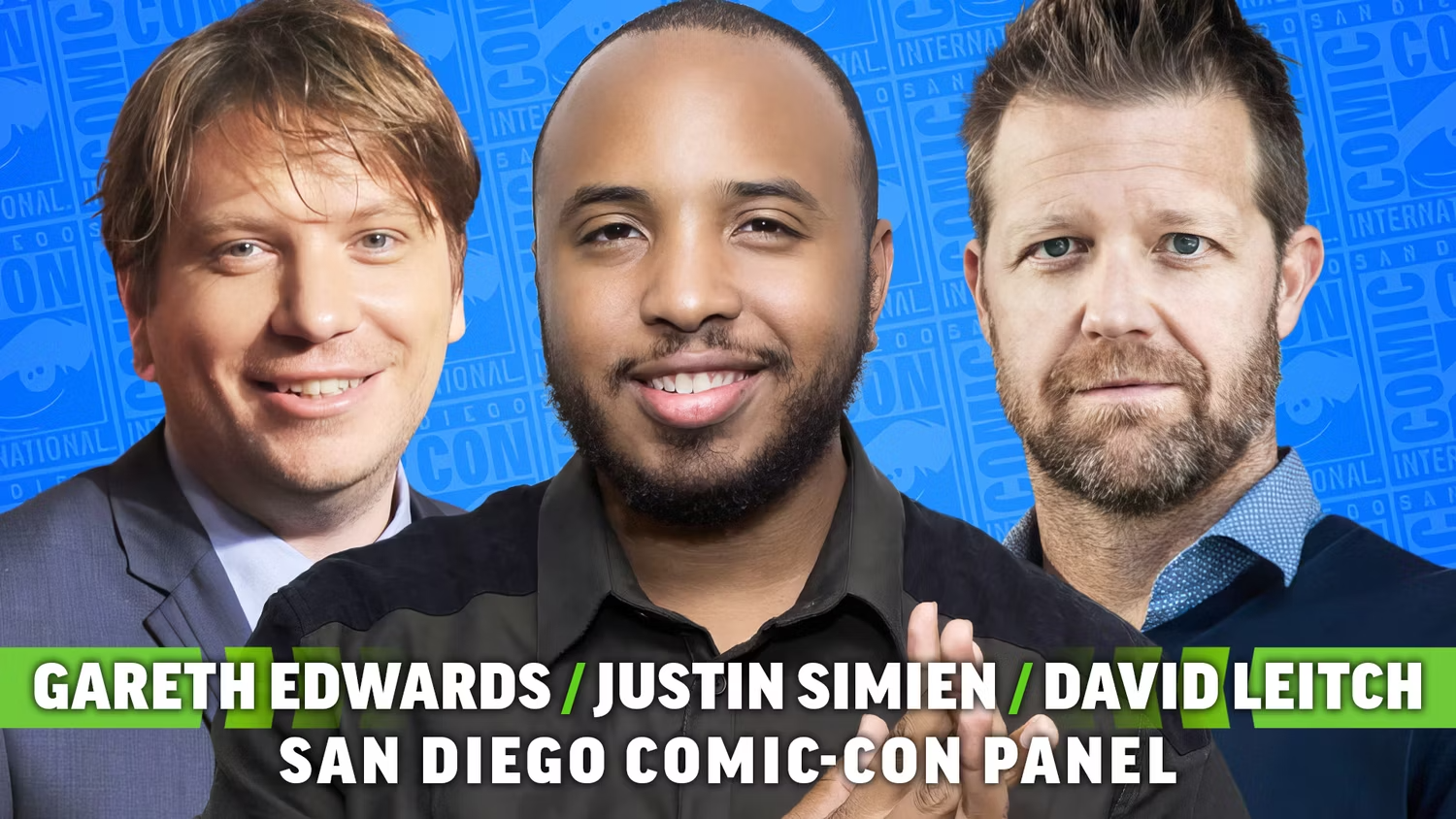 While this year's Hollywood presence feels very much up in the air still at this point, with the writers currently on strike and a potential SAG-AFTRA actors' strike still not settled — the DGA, the Directors Guild of America, did reach an agreement with the AMPTA. Because directors are not on strike, they are free to attend promotional events like San Diego Comic-Con and to promote their upcoming projects.
And so thanks to Collider, you will be seeing directors take to the Hall H stage, to talk about their latest projects and more.
[UPDATE July 15]
David Leitch, a long standing SAG member, will no longer be attending the panel in solidarity with the union. Replacing him on the panel is Louis Leterrier.
Collider is bringing back their "Directors on Directing" panel to Hall H on Friday, July 21 at 11am PT. David Leitch (Deadpool 2, as well as Bullet Train and The Fall Guy), Justin Simien (Dear White People, Bad Hair, and Haunted Mansion), and Gareth Edwards (The Creator, Rogue One: A Star Wars Story, and Godzilla) will be on hand, for a panel moderated by Collider's Steven Weintraub.
You can probably expect footage and sneak peeks into some of their projects, and attendees at the panel will also receive a free poster of The Creator (the same design featured on this year's Gaslamp banners).