You're going to need a bigger poster tube. And a bigger frame. You might even need a bigger wall, because Jason Edmiston is revisiting Steven Spielberg's 1975 seminal summer classic Jaws for San Diego Comic-Con 2023. 
Canadian artist Jason Edmiston will be offering new versions of Hooper, Quint and Brody for his popular Eyes Without A Face series, as well as a mammoth, life-size replica of Bruce the Shark. Painted with acrylics, Bruce is depicted bloodies and battle damaged.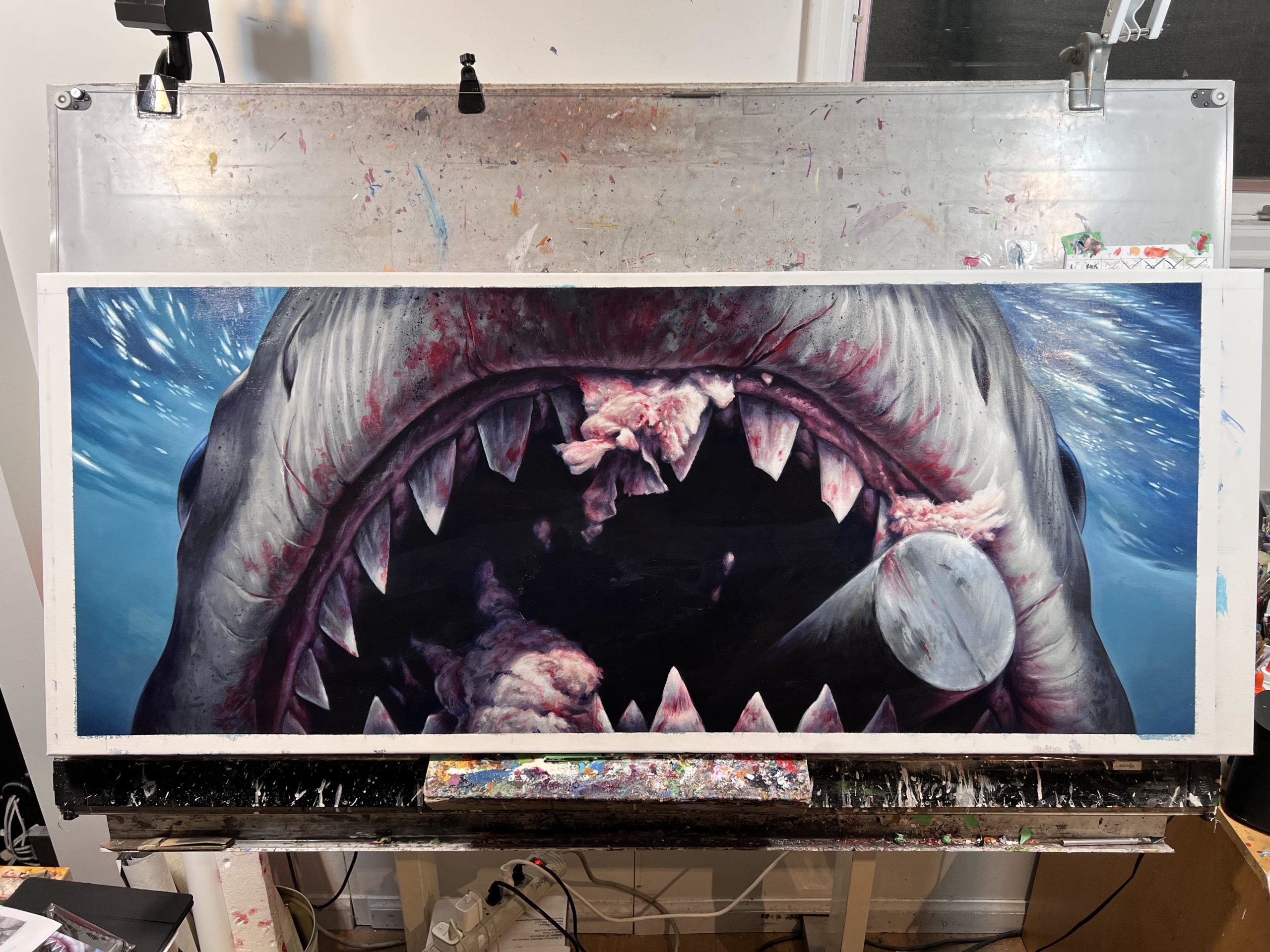 Edmiston's Eyes Without a Face paintings are life scale renditions of a person's or a character's eyes, the subjects ranging from movie characters, Muppets, robots, villains, heroes, historical figures, musicians, and everything in between. The prints he creates from these original paintings are highly coveted and collected, with low print runs and affordable price tags that make them attractive to collectors as well as fans.
Measuring at staggering 56″ x 24″, Jaws Bruce the Shark is a high quality giclée print that will be on display at Edmiston's booth, #4617. It will be available to purchase as a timed edition on his website, www.jasonedmiston.com, starting at 6pm PST Wednesday and ending on 5pm PST on Sunday at the conclusion of the convention.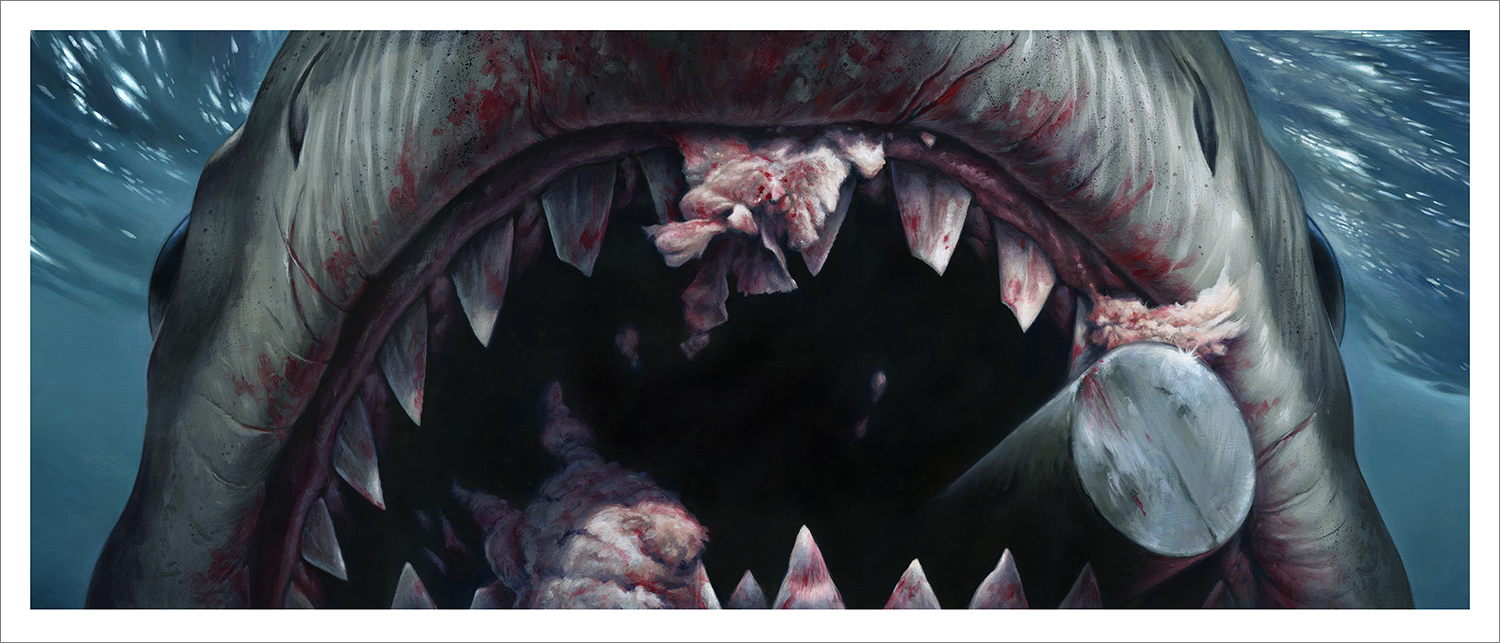 Hooper, Quint and Brody will be available as a limited edition set of 9″ x 5″ prints at the convention starting on Preview Night, Wednesday July 19th. 
Jason Edmiston will have much more (but probably nothing quite so large) at his booth, #4617, including many items we have teased in in our Under the Tents posts. Additionally, you can find his work on items from Super 7 and Ish/Creature Bazarre.