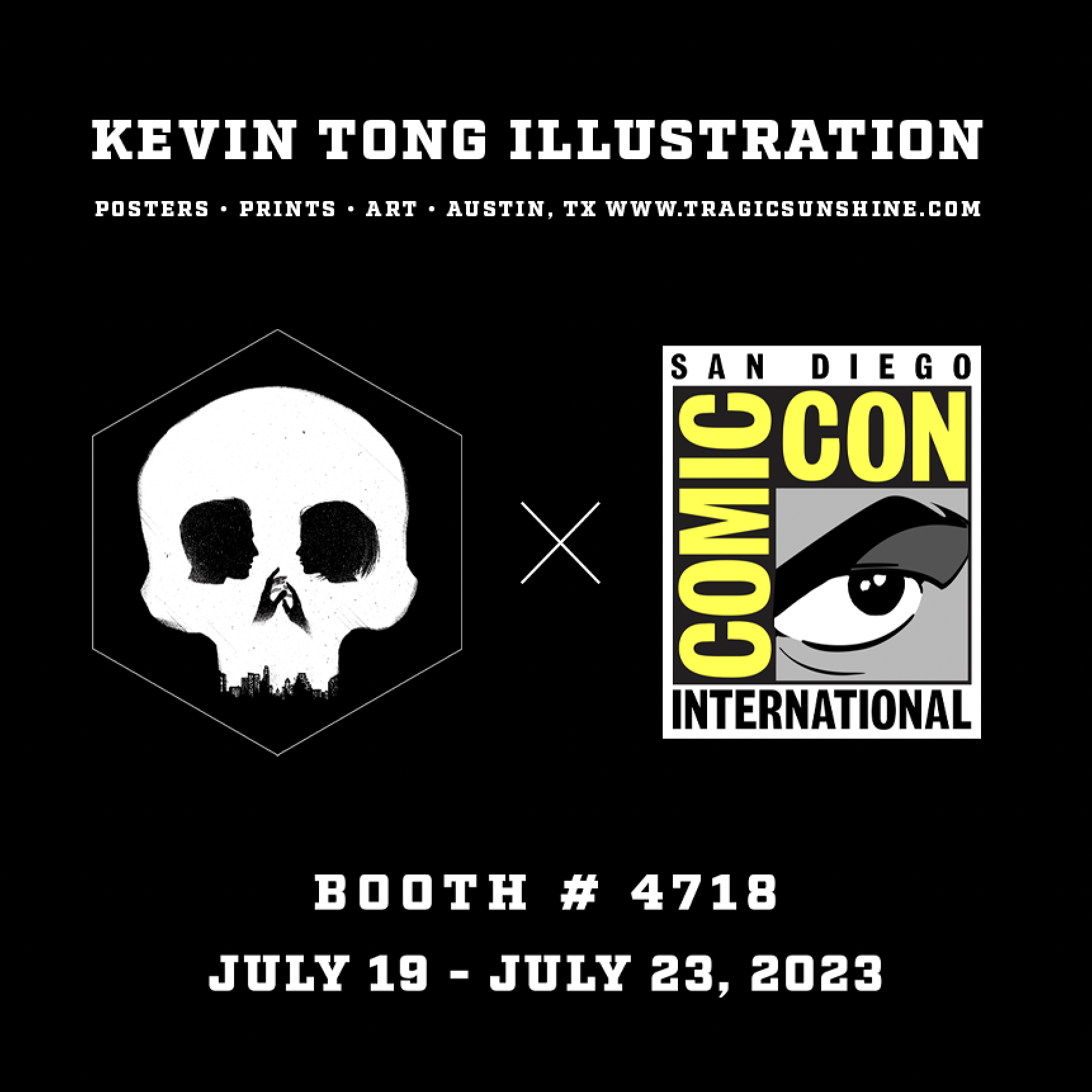 Artist and illustrator Kevin Tong somehow manages to instill a sense of kinetic ethereal energy to all his artwork. They often provoke a sense of halted motion, as if time is standing still in the middle of a tornado.
His work has appeared on the Atlas Obscura Travel Calendar, on gig prints, in a series of Infographic prints, and on numerous personal art prints.
This will be Tong's ninth time exhibiting at San Diego Comic-Con and you can find him all weekend in his new location at Booth #4718. Tong is more than happy to review portfolios and offer any advice to aspiring professional illustrators.
Tong has spent the past year developing new and unique ways of using foil paper, letterpress, and spot varnish to create texture, layers and shine to his prints, as evidenced by the photos below.
In addition to new prints, Tong will be bringing with him some test prints and older works. On site framing will be available for all prints, but only while supplies last. Unframed prints, depending on size, will go in hard mailers or be wrapped in Kraft paper. Cardboard tubes will be available for purchase for $10.
All items will be on sale starting on Preview Night and will remain on sale throughout SDCC or as long as supplies last.
Let's take a look at what he's bringing:
Ana X – Unframed $45/Framed $70
11″ x 14″
Rainbow Holographic Foil Paper w/ Spot Varnish
Limited to 300 copies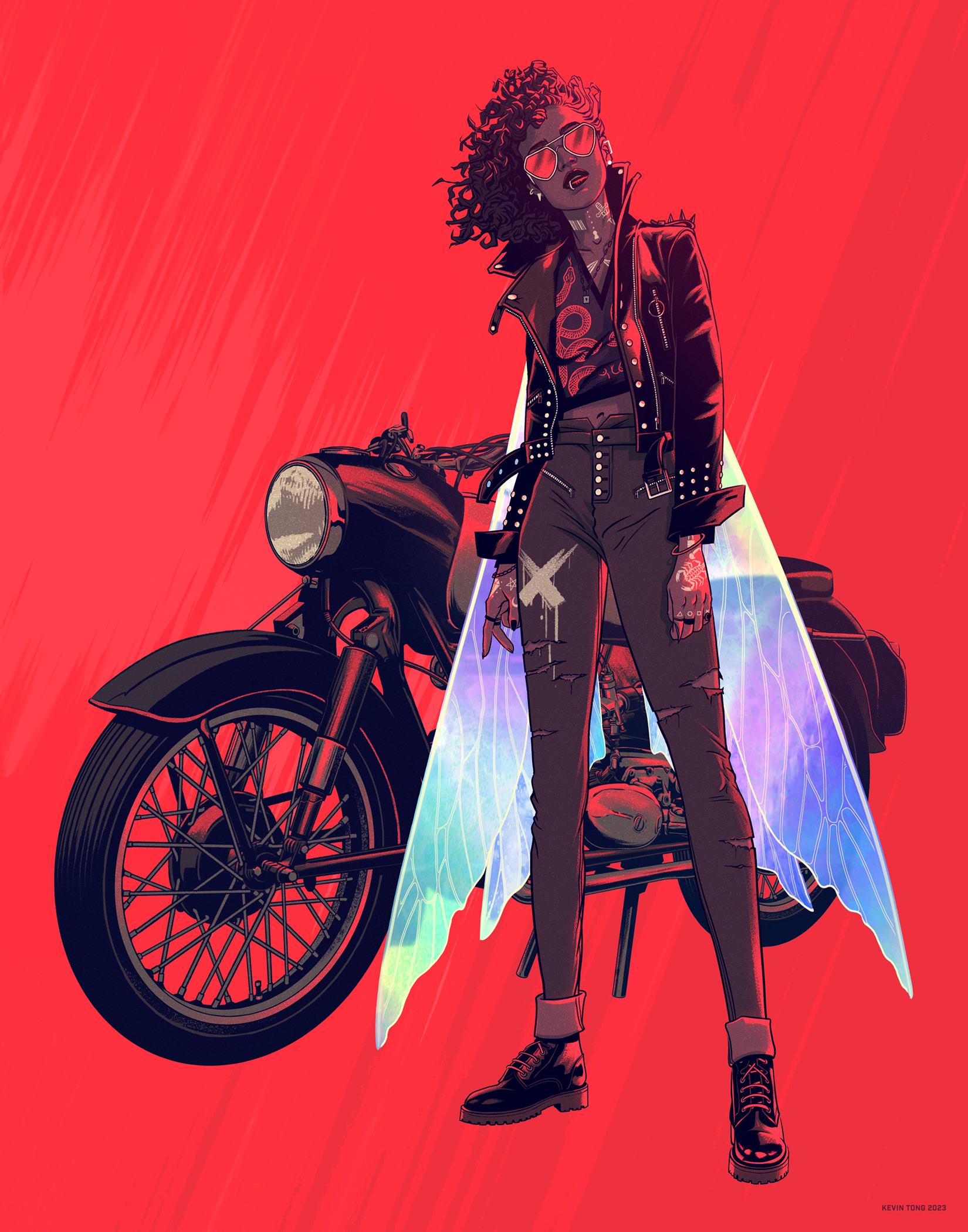 MegaBETH Unframed $45 / Framed $70
11″ x 14″
UV Pigment Print On Magma Holographic Foil Paper with Spot Varnish
Limited edition of 300 copies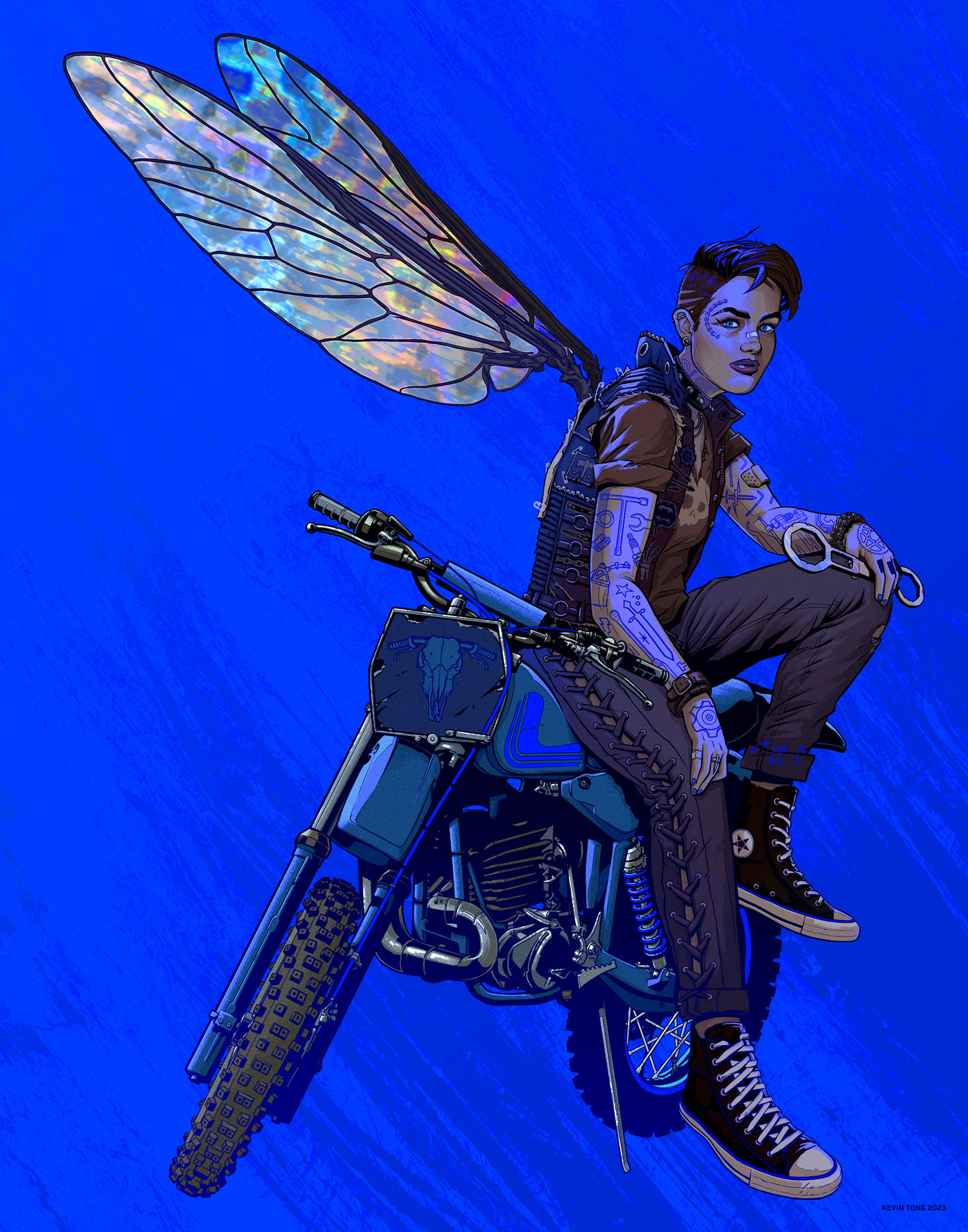 Athenaeum – Unframed $150 / Framed $190
18″ x 24″
UV Pigment Print On Rainbow Gold Foil Paper with Spot Varnish
Limited edition of 50 copies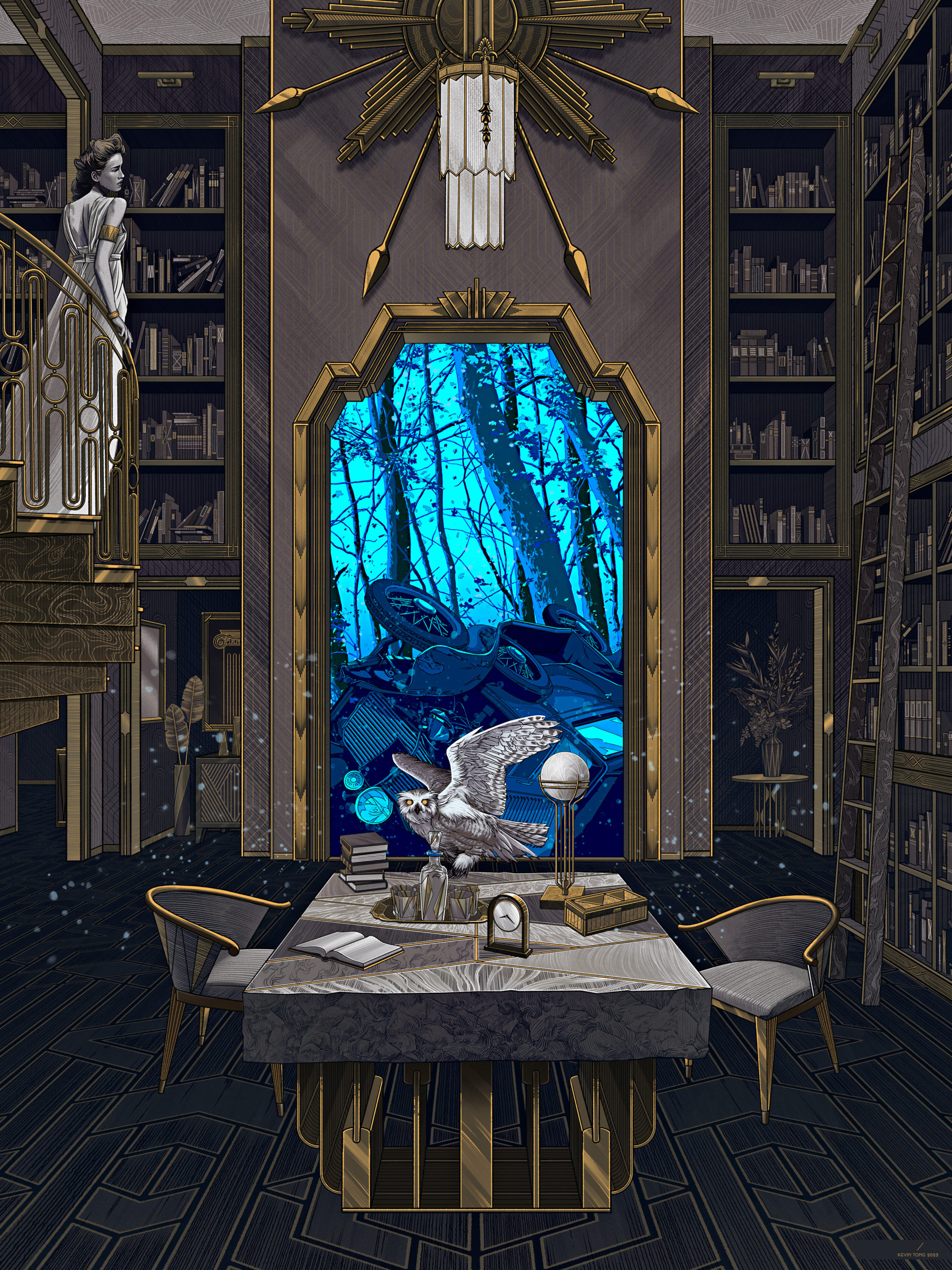 Fallen Angel – Unframed $55 / Framed $75
9″ x 12″
Two Color Hand Printed Letterpress Print
Crane's Lettra #110 Pearl White Cover Paper
Limited Edition of 150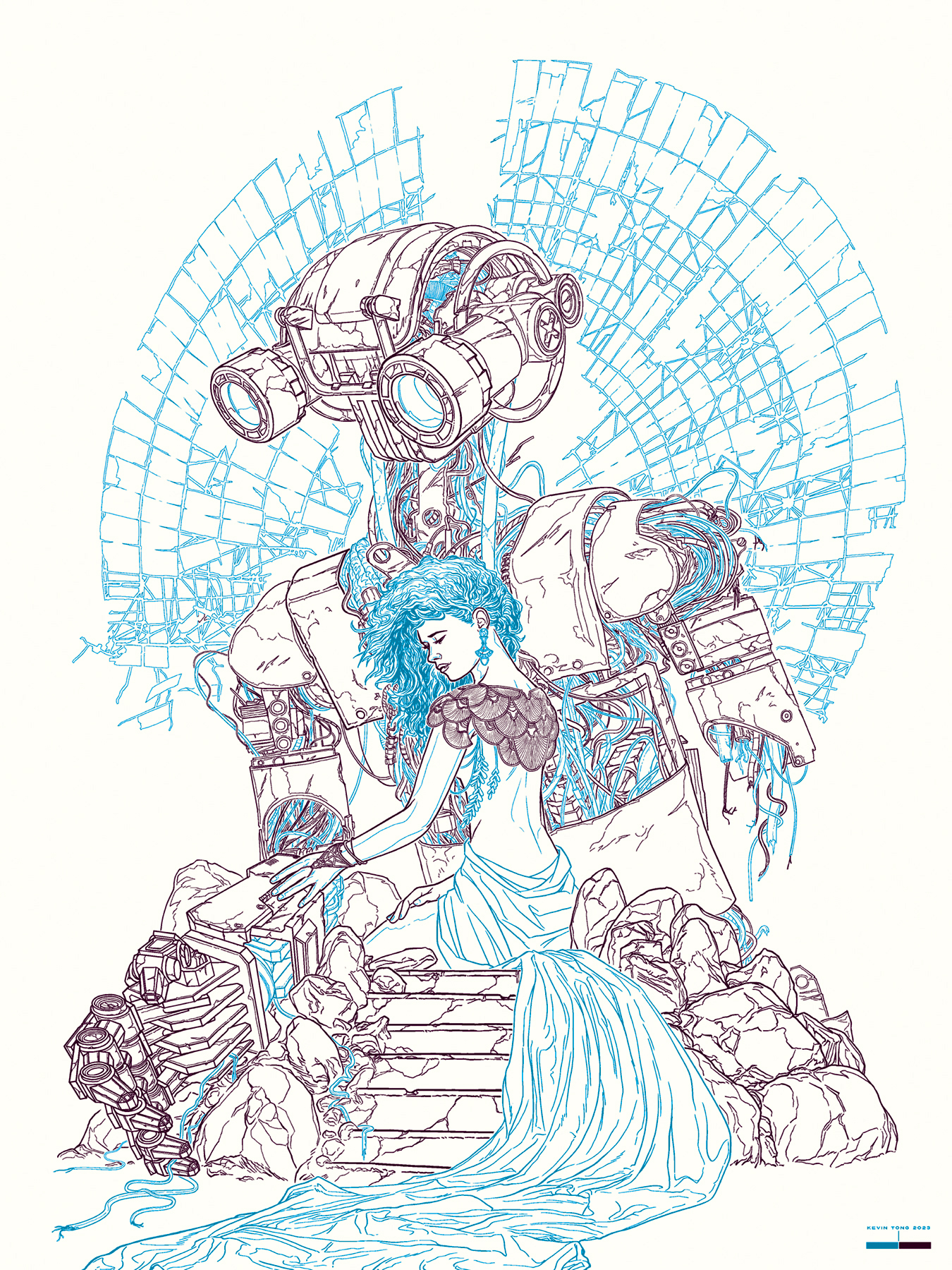 Venomous Mosaic – Unframed $55 / Framed $75
9″ x 12″
Two Color Hand Printed Letterpress Print
Crane's Lettra #110 Pearl White Cover Paper
Limited Edition of 150 copies