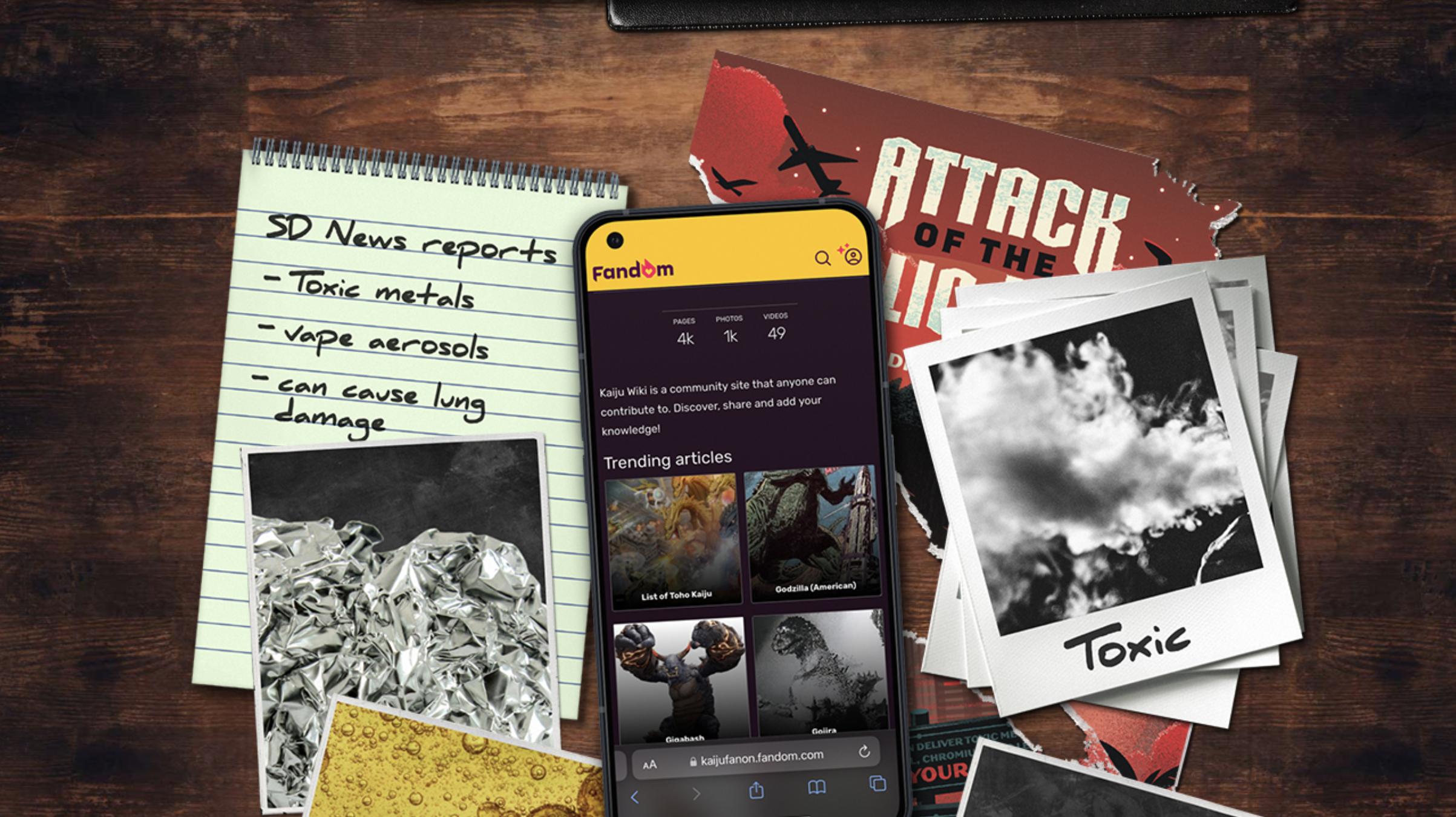 Fandom has partnered with "The Real Cost" to bring fans a very different sort of activation at San Diego Comic-Con this year, in support of a youth vaping prevention campaign.
Fans who stop by the Petco Interactive Zone will find "Attack of the Metallic Menace", a ten foot metal monster created to drive awareness around the dangers of youth vaping. Inspired by the classic Kaiju movies including Godzilla vs. the Smog Monster, this will be a unique photo opportunity and also offer multiple augmented reality experiences that bring the monster to life.
It will be open at the same time as the Petco Park Interactive Zone, from Thursday, July 20-Saturday, July 22 from 10am-5pm, and on Sunday, July 23 from 10am-4pm.