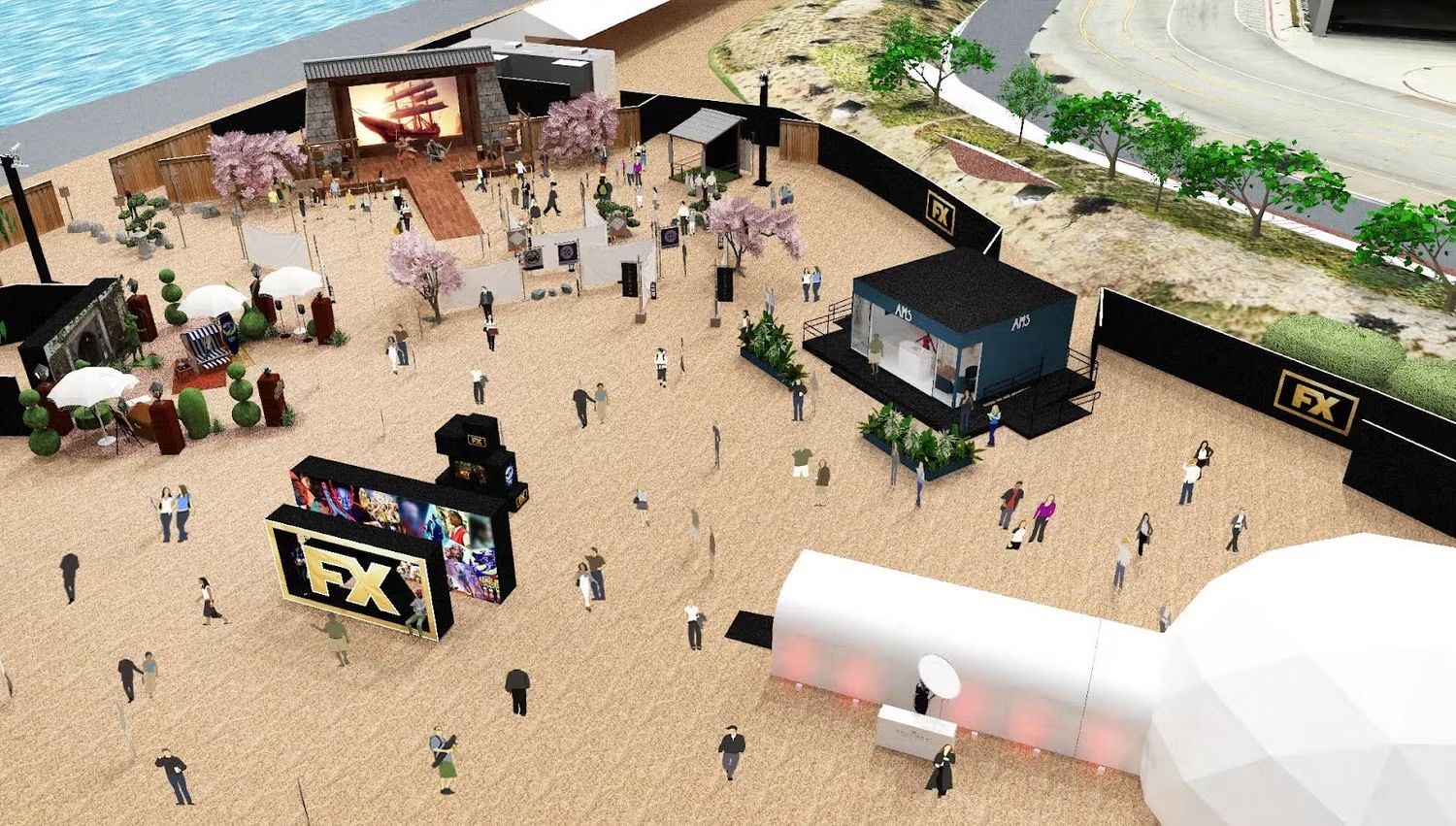 FX is returning to San Diego Comic-Con to thrill and chill San Diego Comic-Con attendees with another activation.
Fans will get to look into the world of Shōgun, set in Edo period Japan, and explore an augmented reality koi pond and live samurai battles. Here's a look at the performance schedule: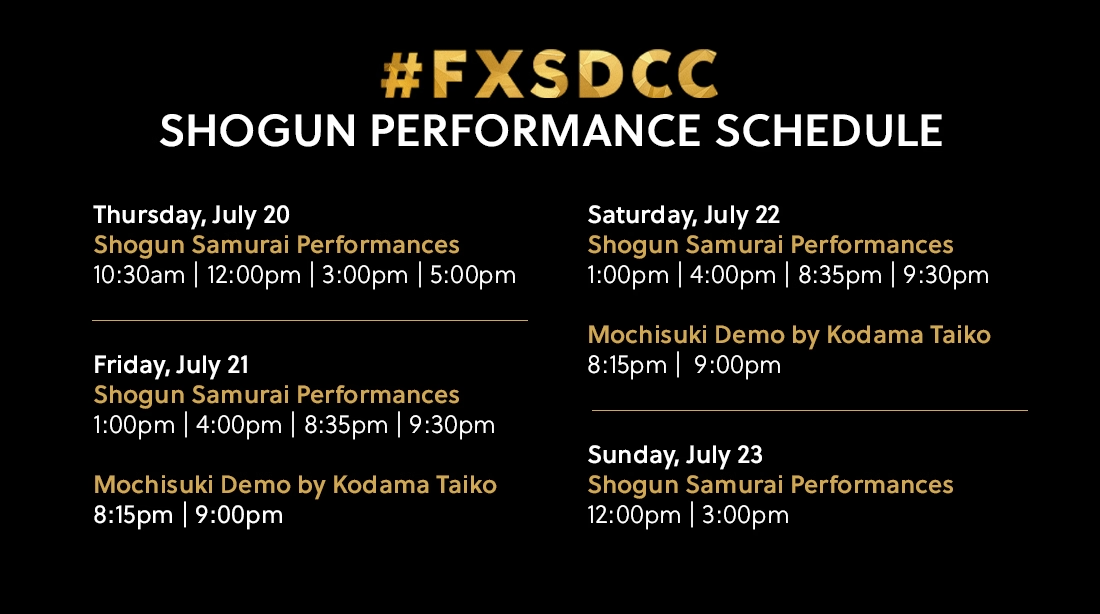 They'll also get to step into the world of the upcoming A Murder at the End of The World, which will take attendees onto a billionaire's private plane, where you'll become a part of a dark mystery with exclusive content to discover along the way.
Of course there's American Horror Story, which will be promoting its twelfth season, and you'll get to experience AHS: Wicked Wellness, where you can get "wellness shots" and "on-on-one consultations with an unorthodox healer".
Fans of What We Do in the Shadows will find "A Familiar Weekend", where you can visit Laszlo's garden, custom popsicles, and sunscreen.
The activations will be open Thursday, July 20 from 10am-6pm; Friday, July 21 and Saturday, July 22 from 11am-6pm, and again from 8pm-10pm, and Sunday, July 23 from 11am-4pm.
There will also be two screenings on Thursday, July 20 inside the convention center — What We Do in the Shadows at 2pm, and Archer at 3:15pm, both in Ballroom 20. You'll get to a see a brand-new episode of WWDITS and get a giveaway for the first, and for the later you'll find a can't-miss-screening of the season 13 finale followed by the season 14 opener, with a giveaway and "additional surprises".