Celebrated for their unique licensed high quality pop culture books, Insight Editions always brings their best wares plus their talented creators to San Diego Comic-Con. This year, they'll have exclusives, early debuts, and even talent on hand.
Let's take a look at what they have in store for us at their Booth #2129:
[UPDATE July 13]
Food stylists and cookbook authors S.T. Bende and Elena Craig will also be signing at the Insight Editions booth, #2129. Catch them Saturday, July 22 from 3:30pm – 4pm.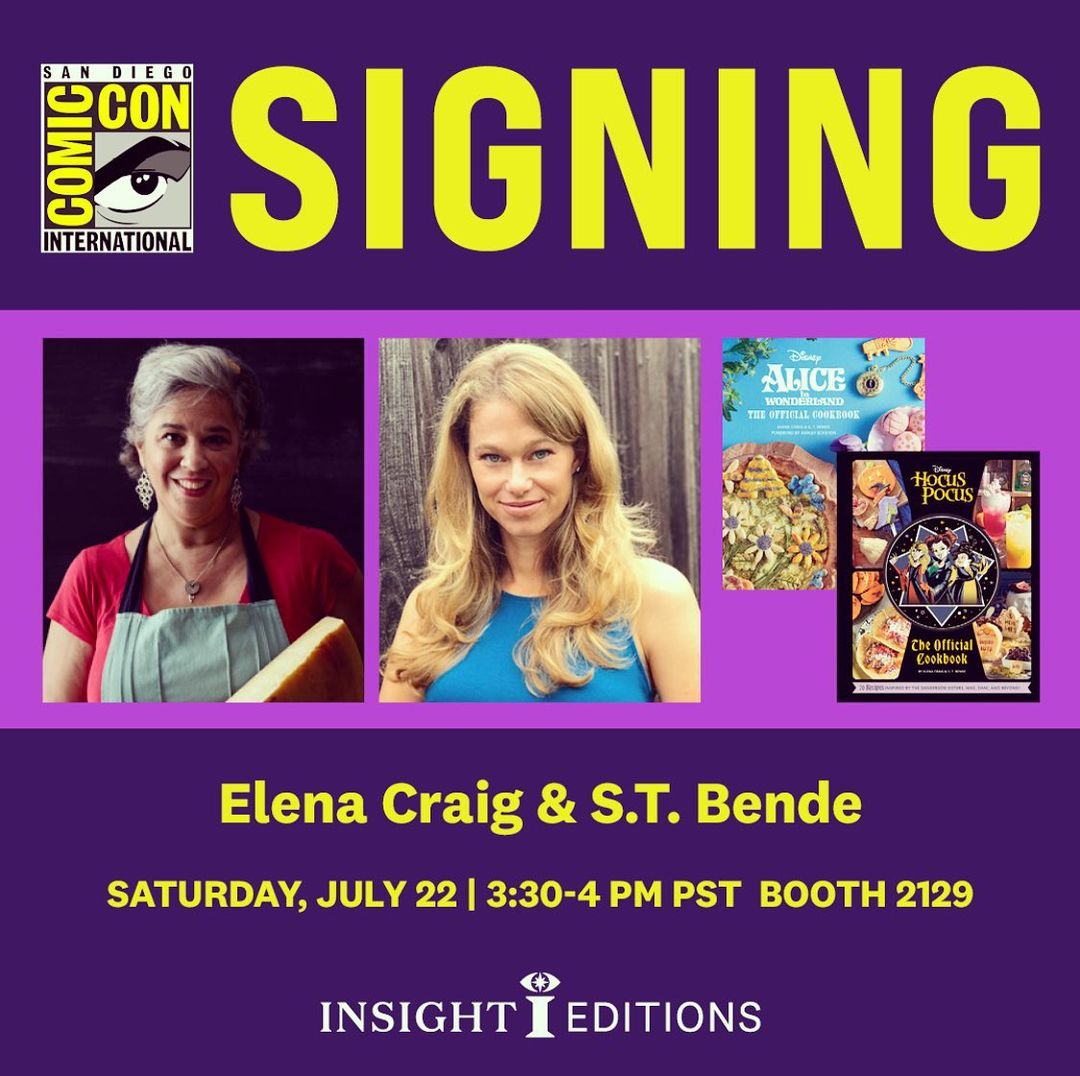 [UPDATE July 11] 
She's delightful and creative, creates delicious recipes that are full of fandom and fun. She's Jenn Fujikawa and she will be signing at the Insight Editions booth during San Diego Comic-Con. Visit her at booth #2129 on Saturday, July 22 from 11am – 11:30am.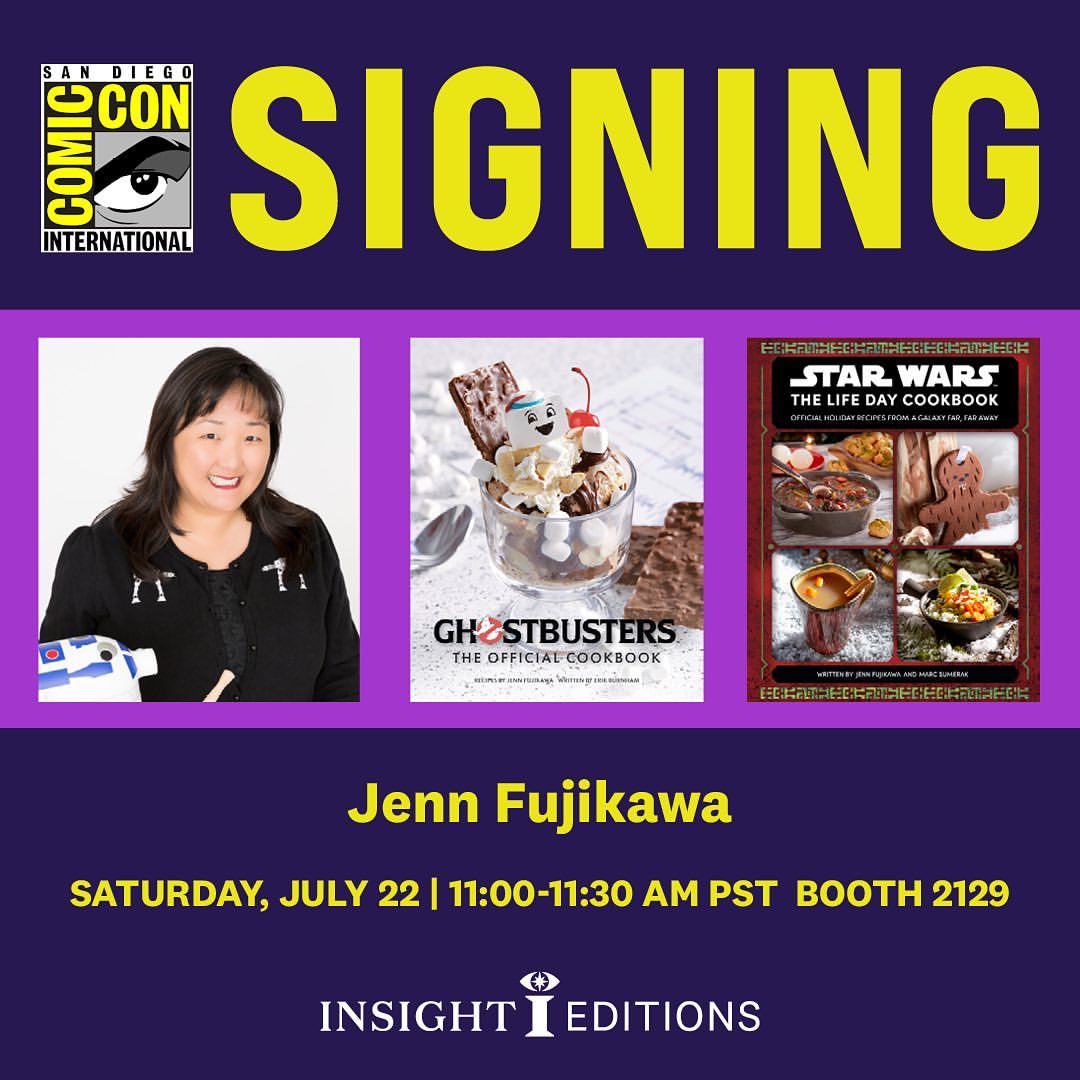 [UPDATE June 29]
Insight Editions will have a few more exclusive debuts and special offers.
Dune Part One: The Photography Written By Brian Herbert, Chiabella James, Rebecca Ferguson, Chiabella James, Tanya Lapointe – $60.00
A special early release! Curated from thousands of stills shot throughout the filming of Dune, this deluxe volume compiles the most compelling photos to form a remarkable visual journey that fully captures the unique spirit of the production. Includes epic vistas witnessed on location shoots, as well as candid moments between Villeneuve and key cast members plus never-before-seen photos from the set.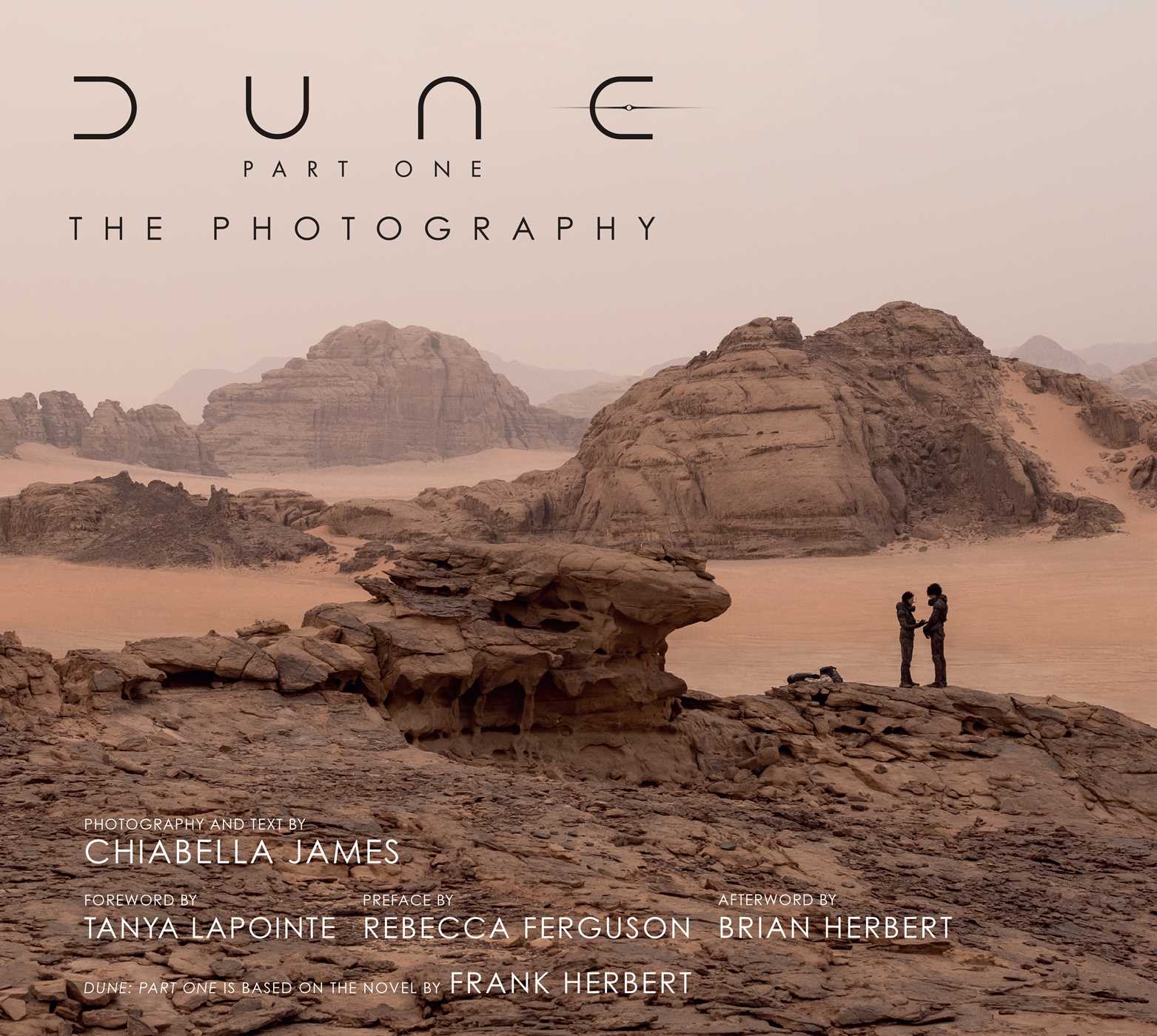 Star Wars: 125 Conversation Cards Written by Kelly Knox – $27.99
Special early release! Spark delightful dinner conversation, get to know your friends and family and reminisce about your favorite Star Wars moments with this collection of 125 thought provoking questions.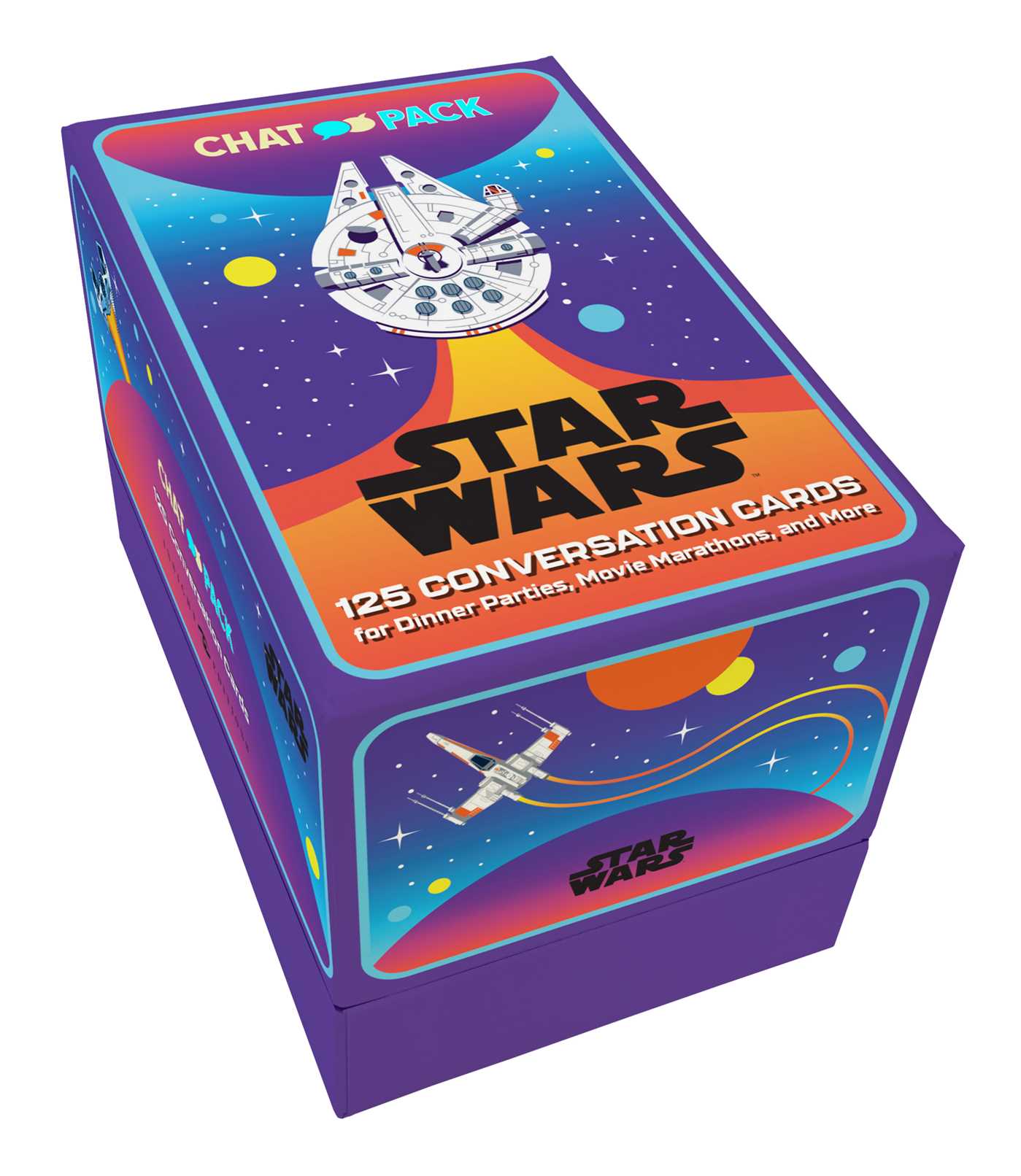 Dungeons & Dragons: The Ultimate Pop-Up Book Written By Matthew Reinhart, Jim Zub, Stacy King, Claudio Pozas $85.00
An essential volume for your D&D library, suitable for the whole family. Dungeons & Dragons Young Adventurer's Guide Series authors Jim Zub and Stacy King, in conjunction with paper engineering wizard Matthew Reinhart, have created surprising pop-ups, Easter eggs, and a wealth of hidden surprises to discover. Featuring stunning artwork by Claudio Pozas.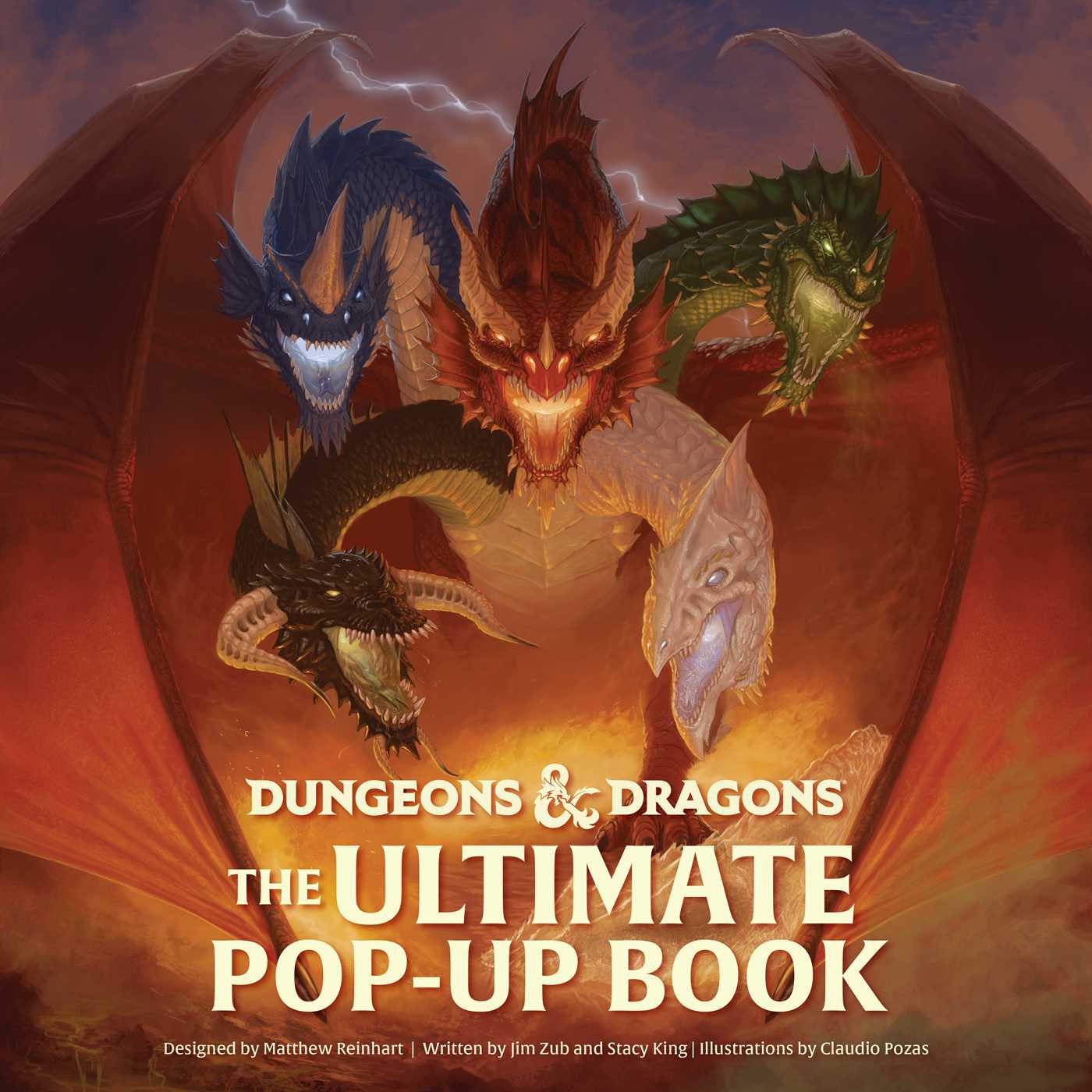 Buffy the Vampire Slayer Tarot Deck and Guidebook – $27.99
Explore your destiny like Buffy the Vampire Slayer with this magical and bold take on the traditional 78-card tarot deck. Featuring gorgeous original illustrations based on classic tarot iconography as well as a helpful guidebook explaining each card's meaning and simple instructions for easy readings. Packaged in a sturdy, decorative gift box, this is the only official licensed Buffy the Vampire Slayer deck and guide.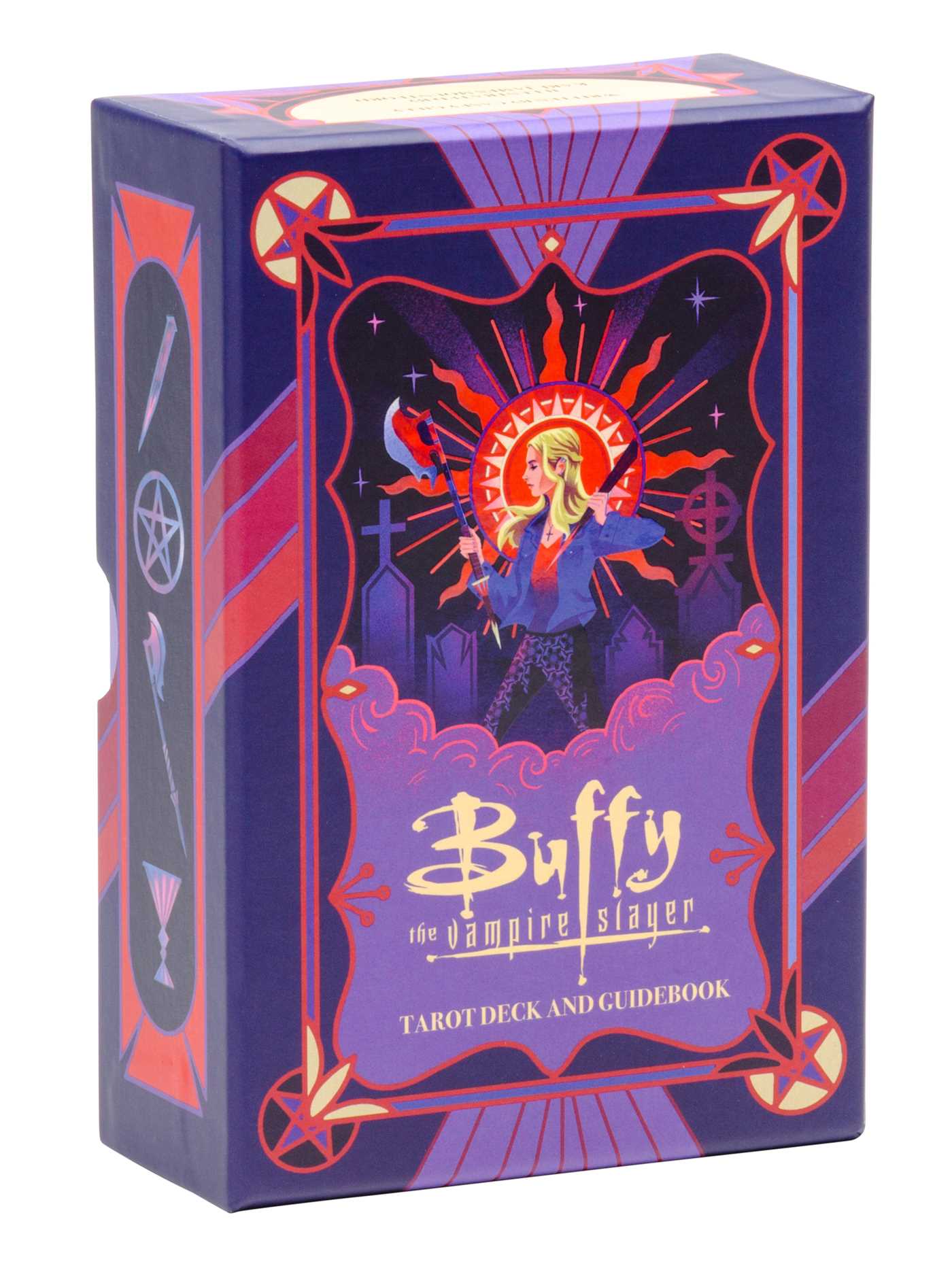 Marvel: Illustrated Guide to the Spider-Verse By Marc Sumerak – $34.99
Follow Gwen Stacy—better known as Ghost-Spider—as she jumps between dimensions visiting the countless friendly (and some not-so-friendly) neighborhood Spider-folk whom she has met in her adventures across the Marvel Multiverse. More than 60 of Gwen's iconic wall-crawling colleagues are profiled here, each illustrated with amazing original art. Fully illustrated with all-new artwork with detailed profiles of characters like Miles Morales, Spider-Ham, and Ghost-Spider.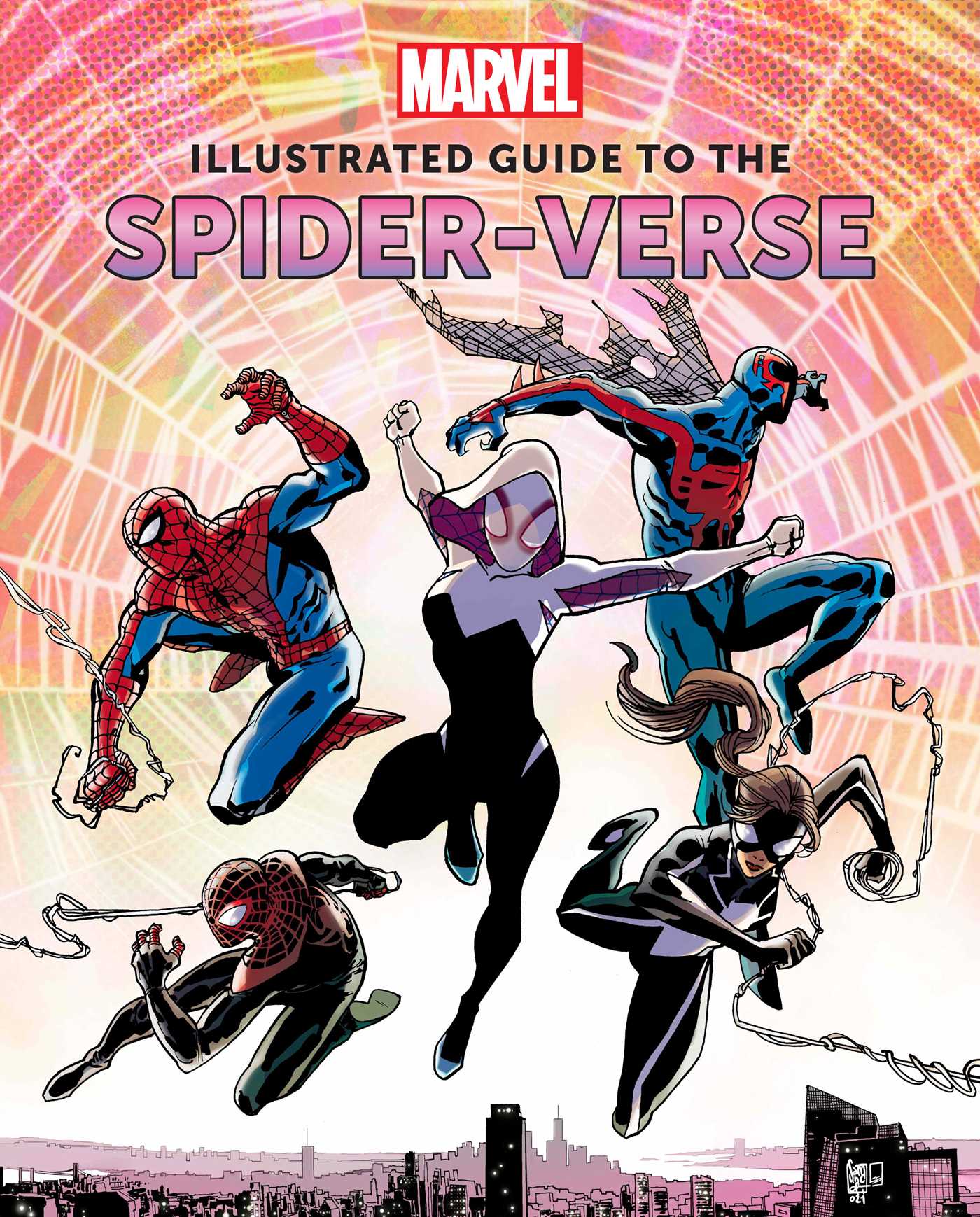 [UPDATE June 19]
You can get gross (in the best way) with writer/artist and Garbage Pail Kids lead trading card artist Joe Simko at Insight Editions this year. On Saturday, July 22, Simko will be on hand from 1pm-1:30pm for a signing at Insight Editions Booth #2129 for a signing, in support of the first-ever Garbage Pail Kids Pop-Up Book.
The book will be hitting retail shelves this October, but fans can check the book out on display first at the booth, and even get a limited number of exclusive promo cards, available on Friday and Saturday (limit one per person) in advance of the signing while supplies last.
The pop-up designs feature all kinds of pop-up Garbage Pail Kids hijinks, and were created by the acclaimed paper engineer Matthew Reinhardt, whose work as previously featured in other Insight Editions 3D pop-up books for Star Wars, Lord of the Rings, Jurassic World, Stranger Things, and more.
Here's a look at the promo card which will be distributed at the booth on Friday and Saturday: