Last year, Jazwares offered some of the best exclusives on the show floor, with their Squishmallows, Halo, and other items. This year they'll be back at Booth #3513 (which they'll be sharing with Gentle Giant Studios) for another year of exclusives.
As of the time of press, it currently appears that Jazwares is not part of this year's Online Exclusives Portal as they were last year, but they were also a later addition last year, so anything is possible.
[UPDATE July 11 #3]
Jazwares has provided several detail shots of the Call of Duty "Ghost" (Last Breath), the first in a brand new line of Call of Duty figures.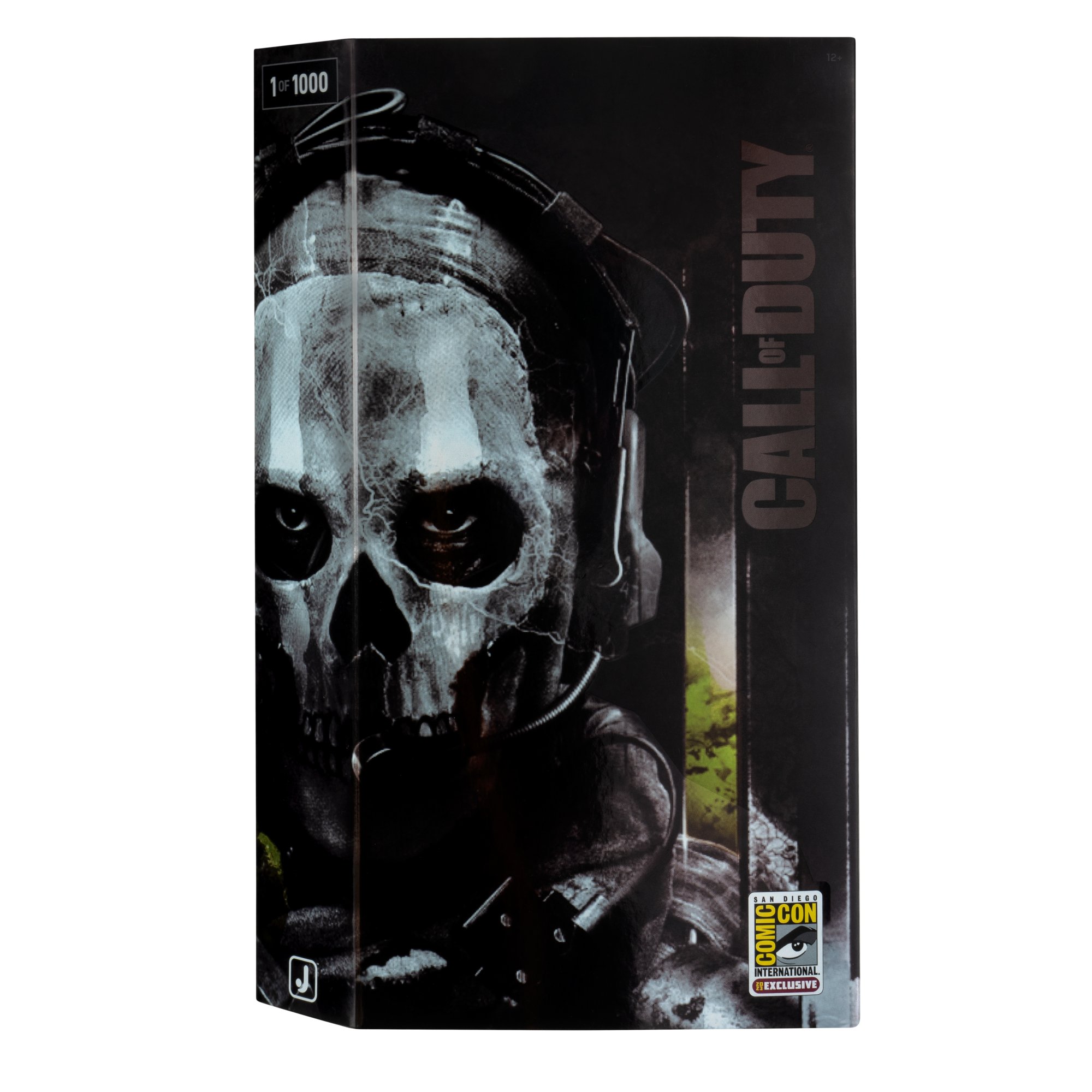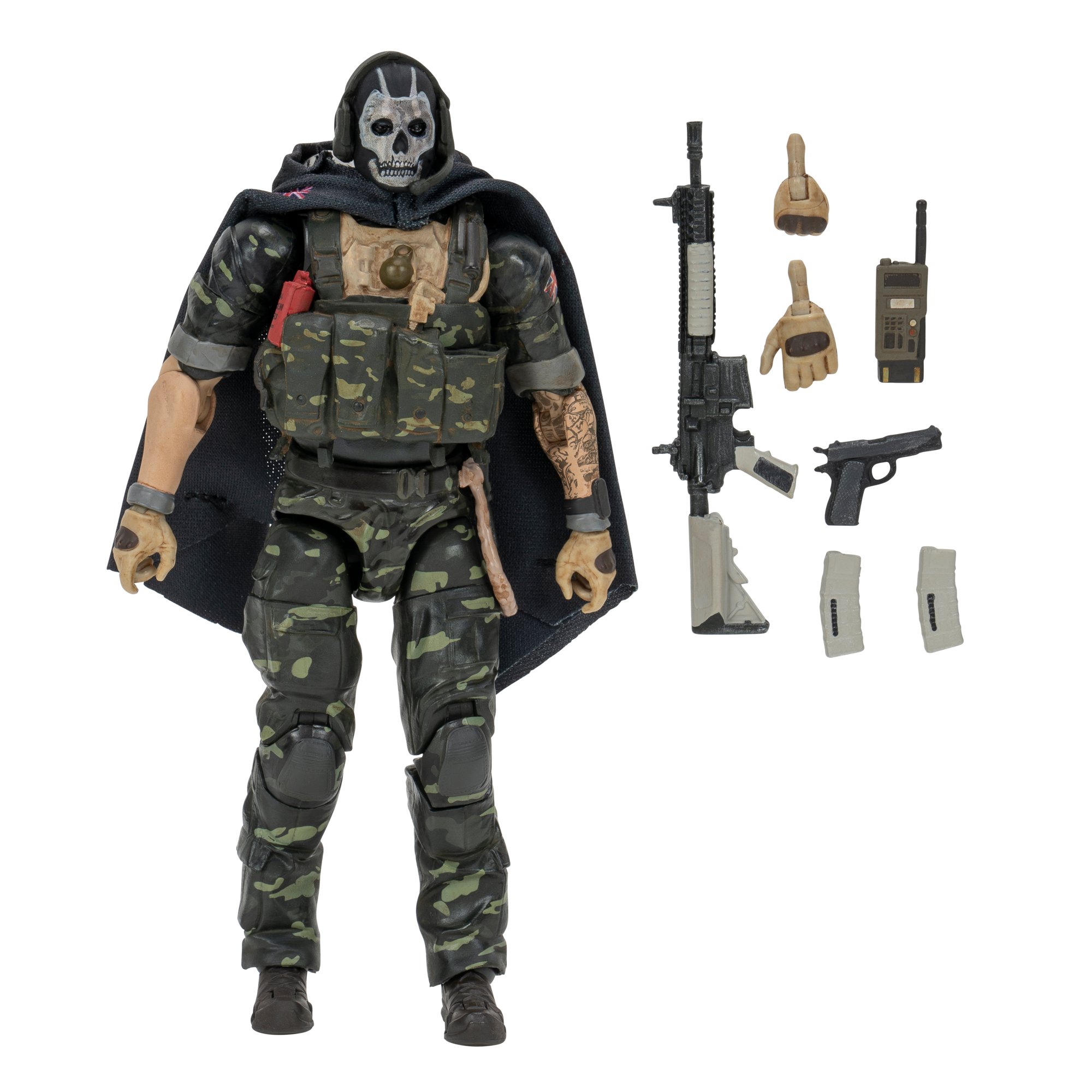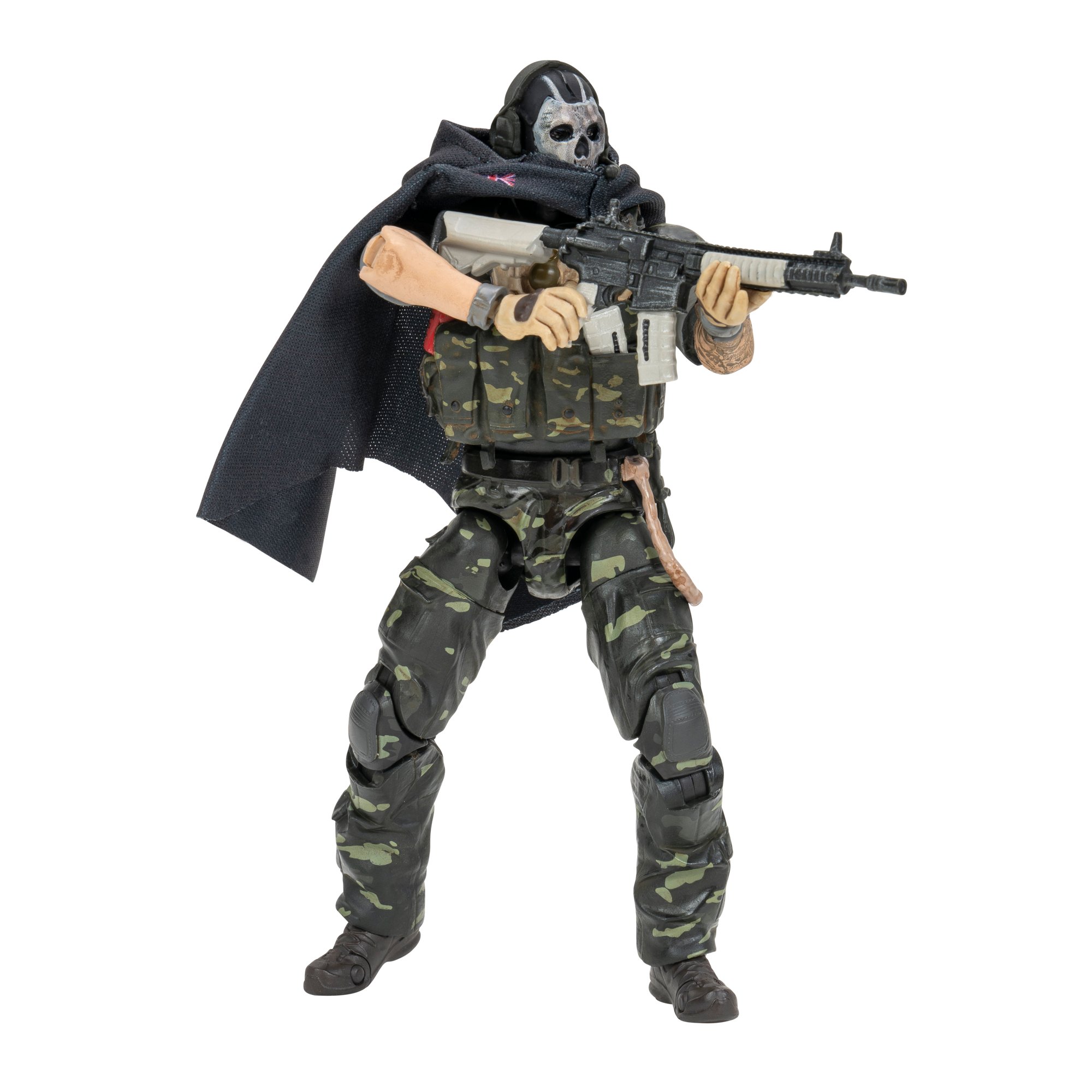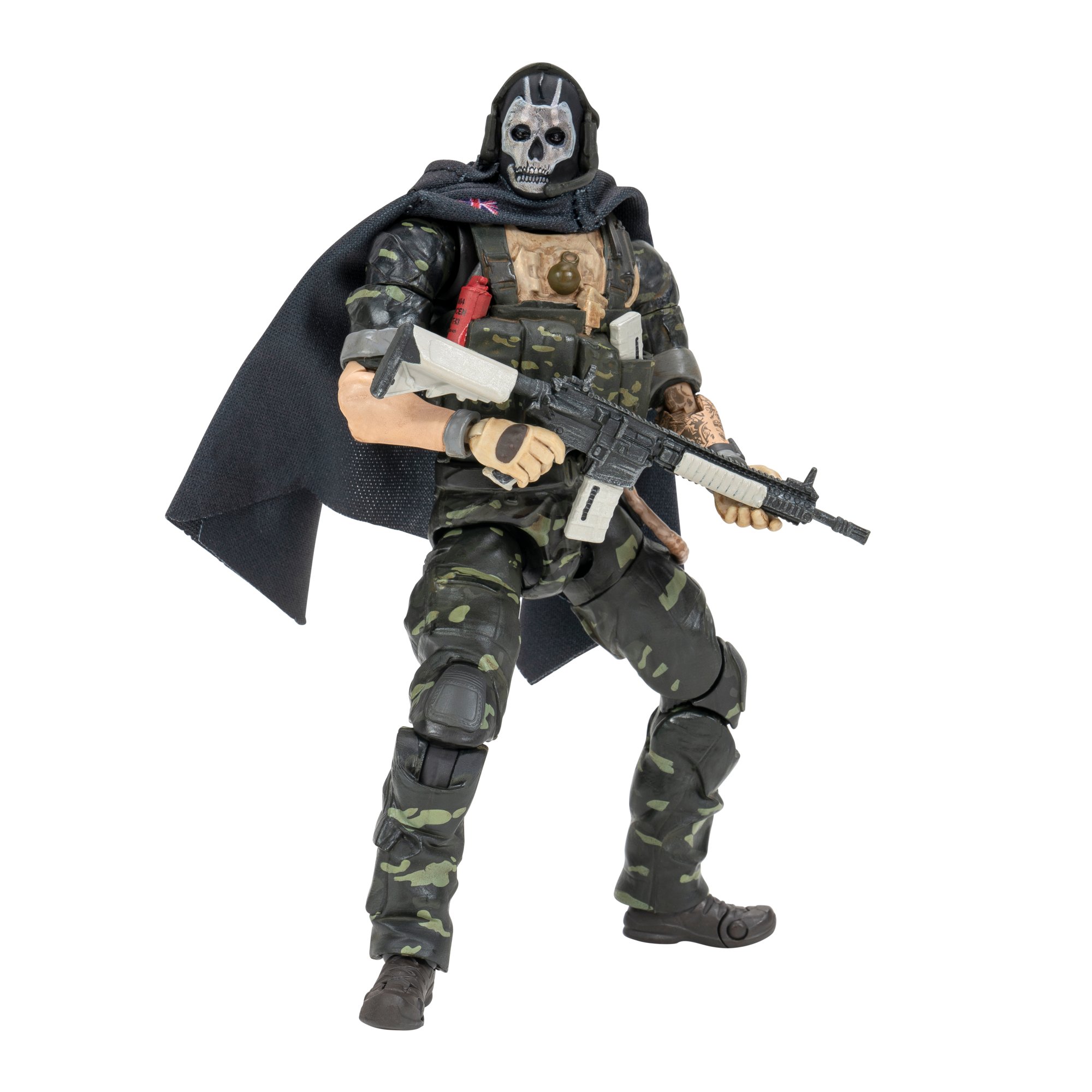 [UPDATE July 11 #2]
It's time for some glamor shots of the HALO Infinite Warthog (Neon Superfly)!  Jazwares has also revealed that the Warthog come with an exclusive code in package for the Neon Superfly Armor Coating in Halo Infinite, only at Comic-Con.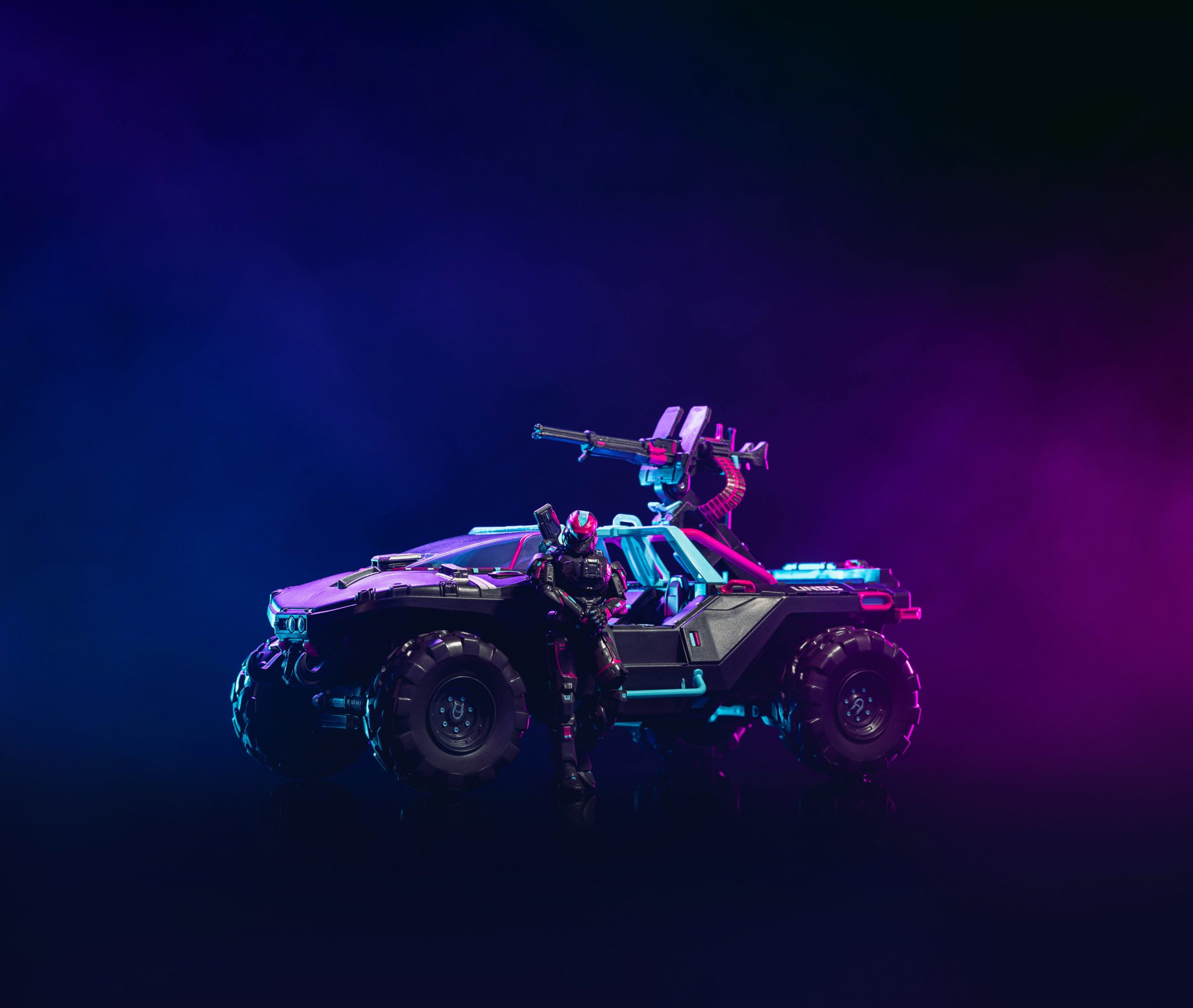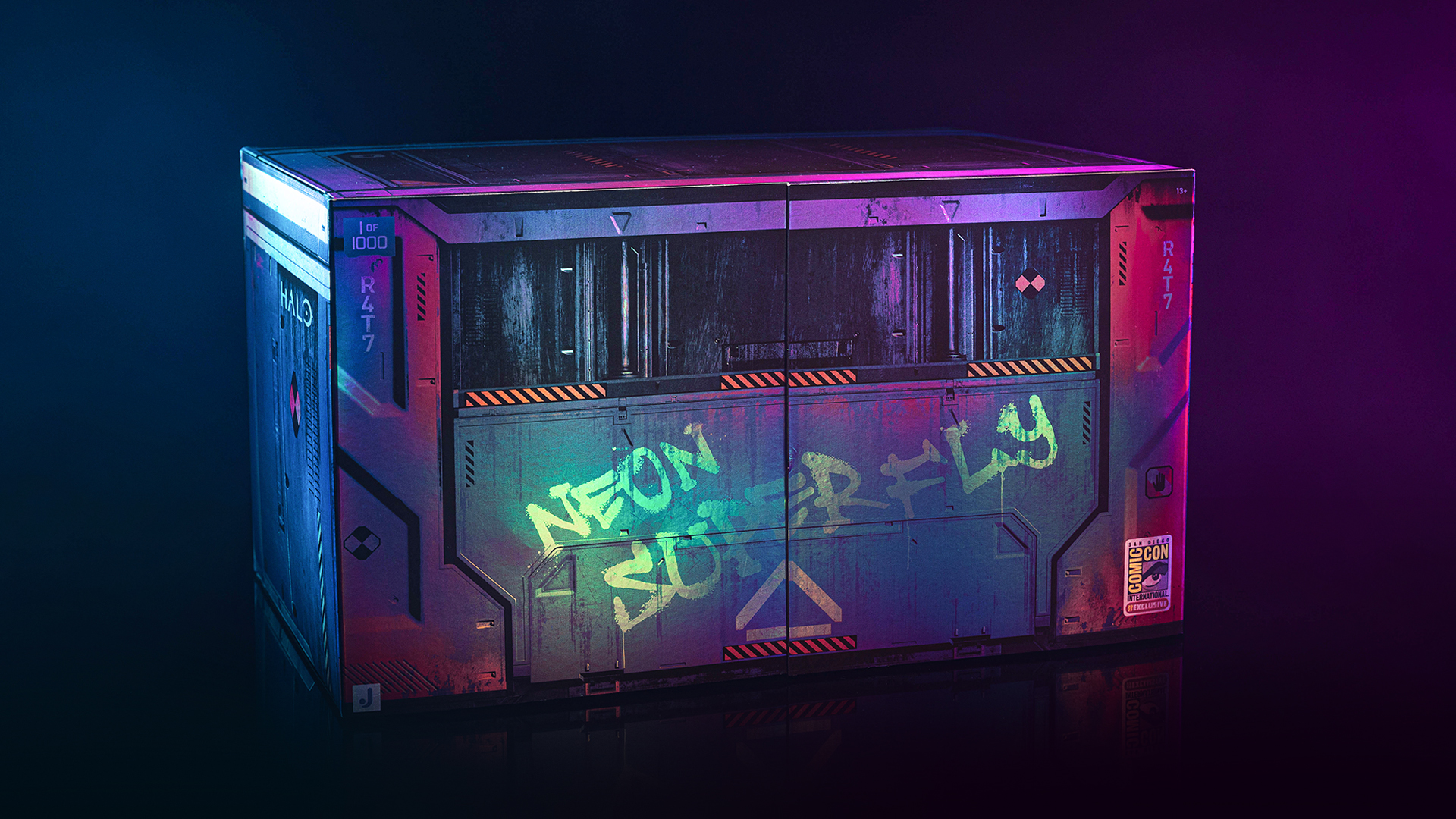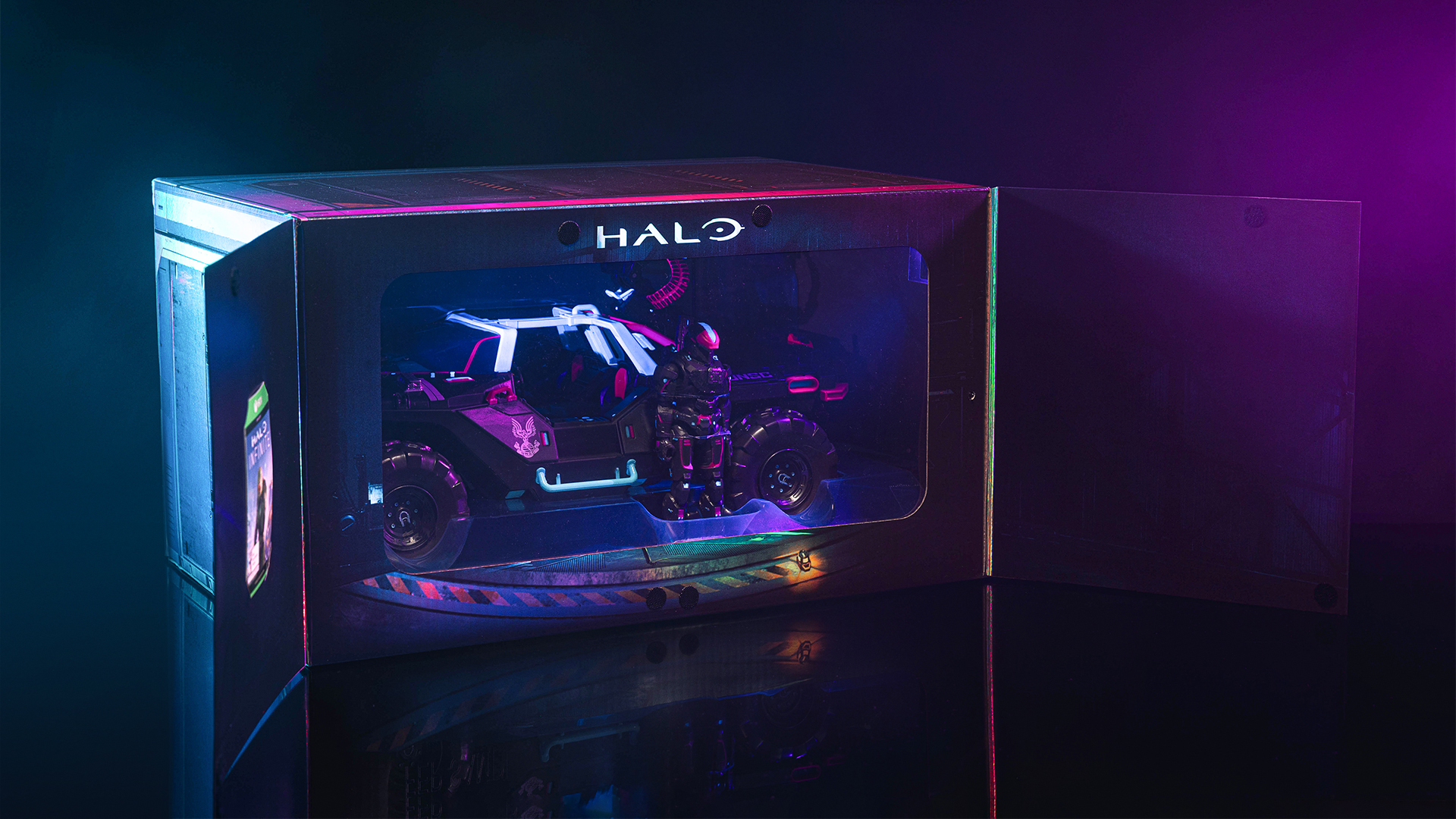 [UPDATE July 11]
Yahoo got a look today at the rest of the Jazwares' exclusives, starting with a Star Wars Micro Galaxy Squadron Storyboard Series which includes three ships: A 5″ X-wing (which features S-foils that open into attack mode and retractable landing gear, an opening cockpit canopy and working droid socket, as well as a 1″ pilot and astromech figure), an A-wing (with similar adjustable elements and a pilot), and a 3″ TIE interceptor (with removable wings and a hatch). Each feature unique shaded coloring and detailing that pay tribute to Return of the Jedi's storyboards, and will be available for $19.99 each.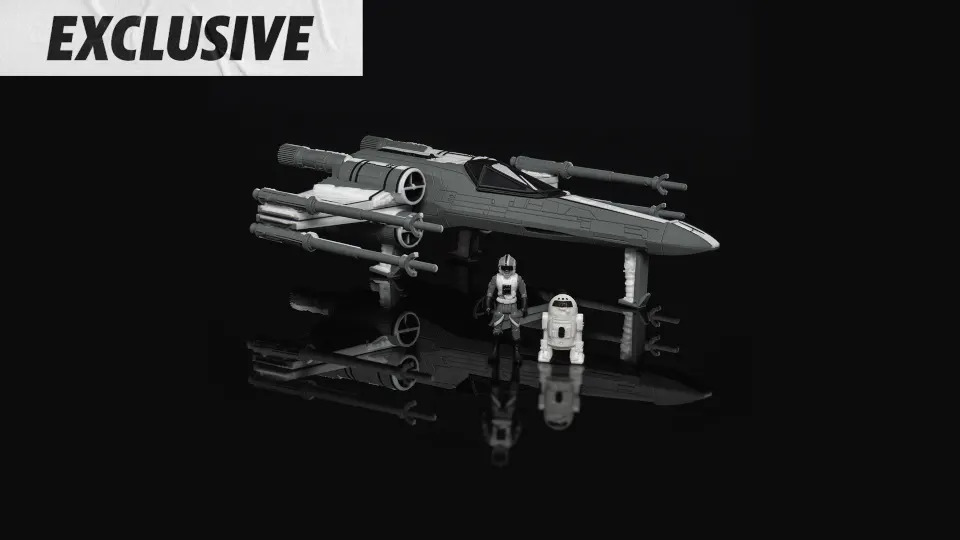 They will also have exclusive Check-In Series Squishmallows for $40 each, including:
Malcolm the Mushroom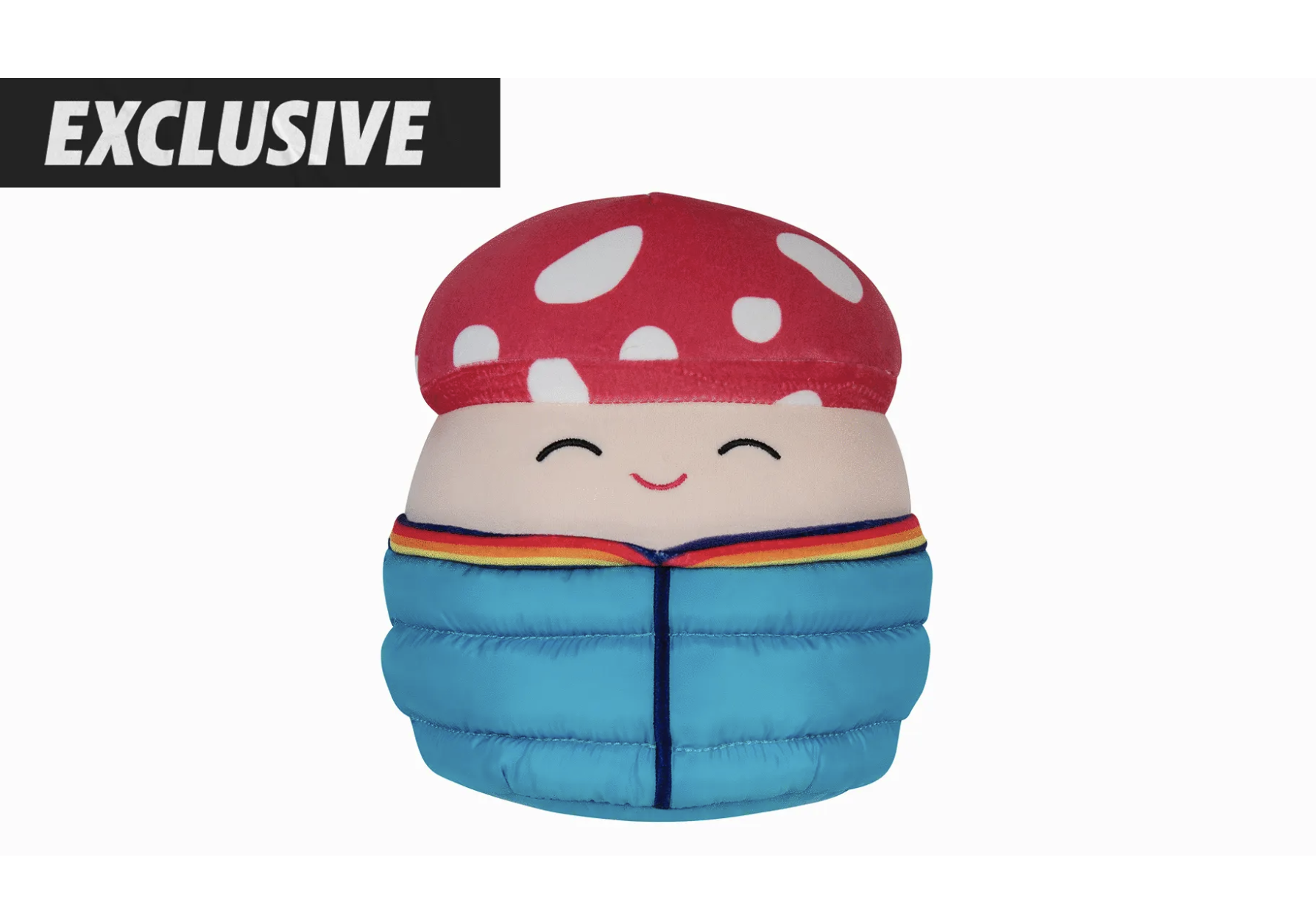 Emily the Bat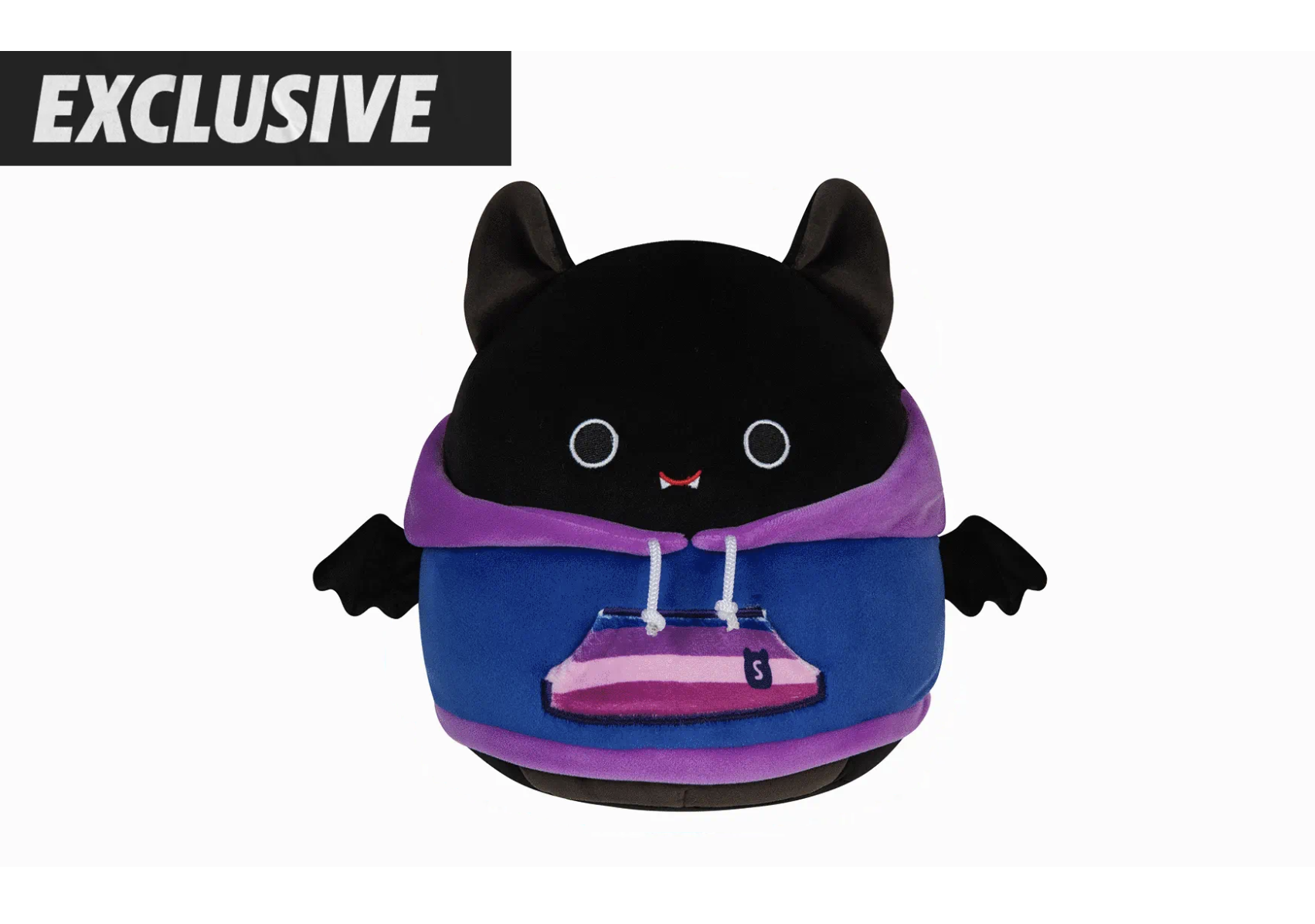 Cam the Cat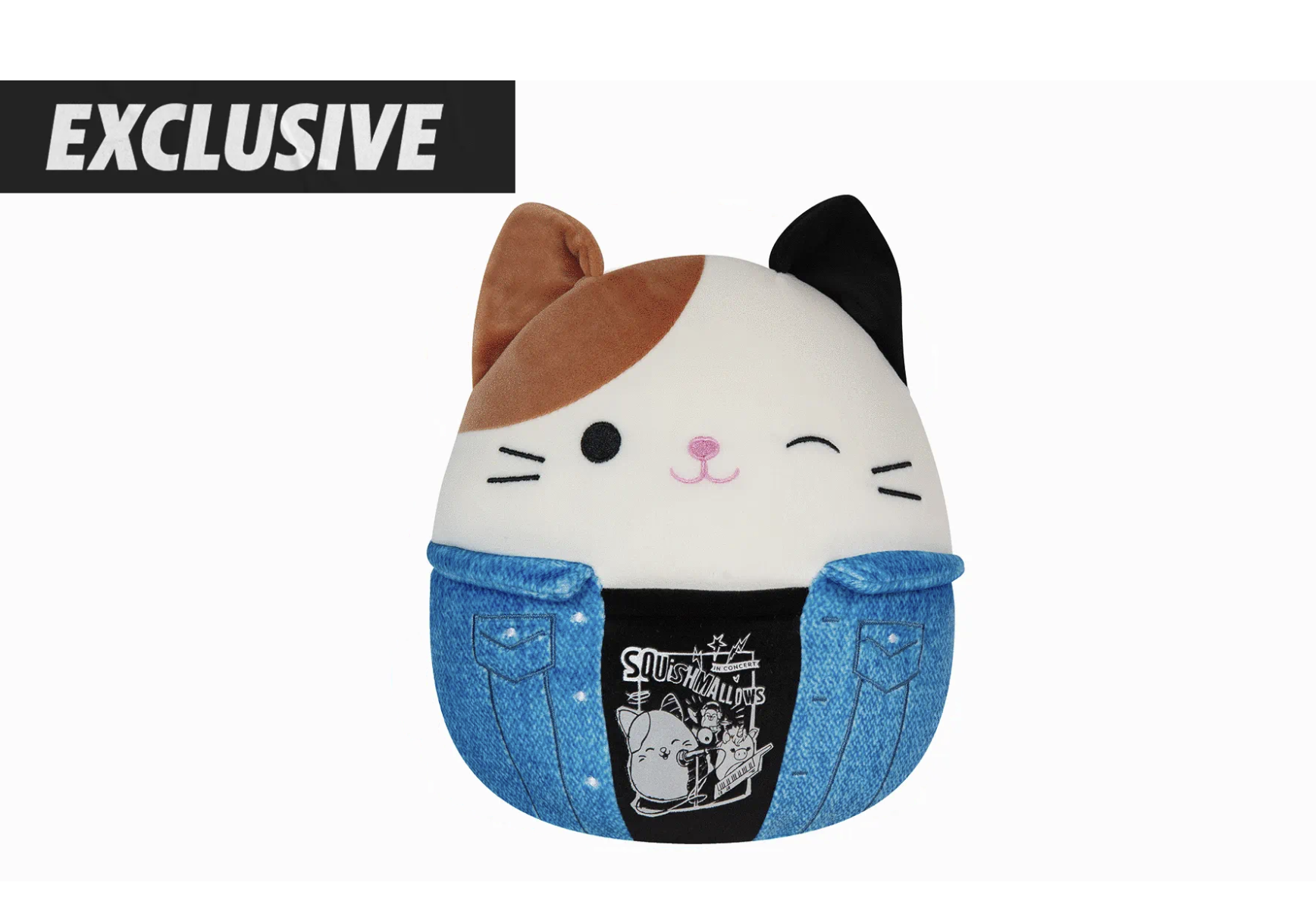 Patty the Pig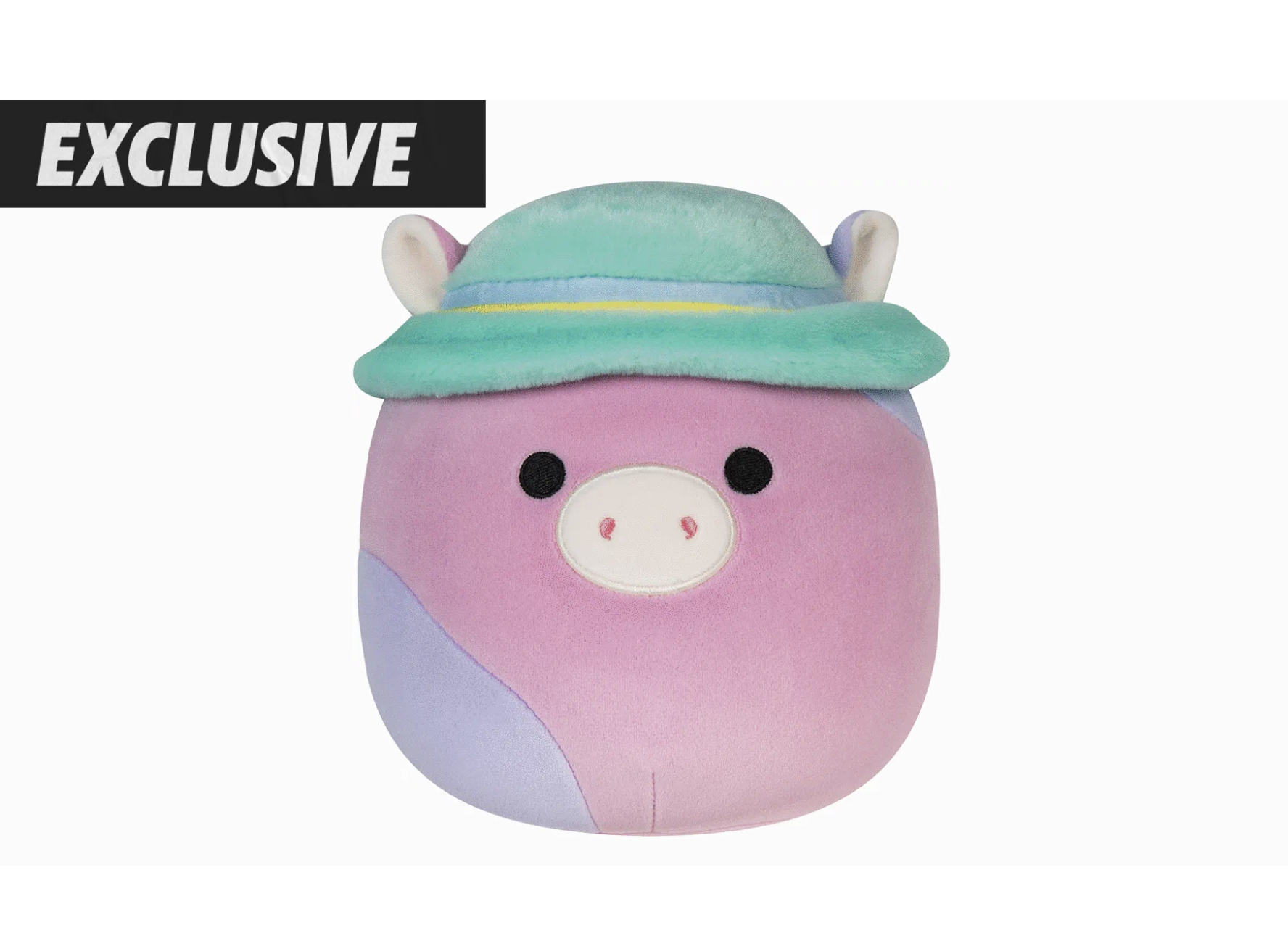 Fans of Pokemon will find a Select First Partner Battle Figure Pack debuting at the con, which is based on the animated series, and includes 2″ versions of all 28 First Partner Pokémon plus Pikachu for $99.99.
They'll also be bringing a The Book of Boba Fett Krrsantan inflatable costume, which comes complete with gloves, and will be available for $50. There will also be a photo op with Krrsantan experience at the Star Wars Pavilion all weekend.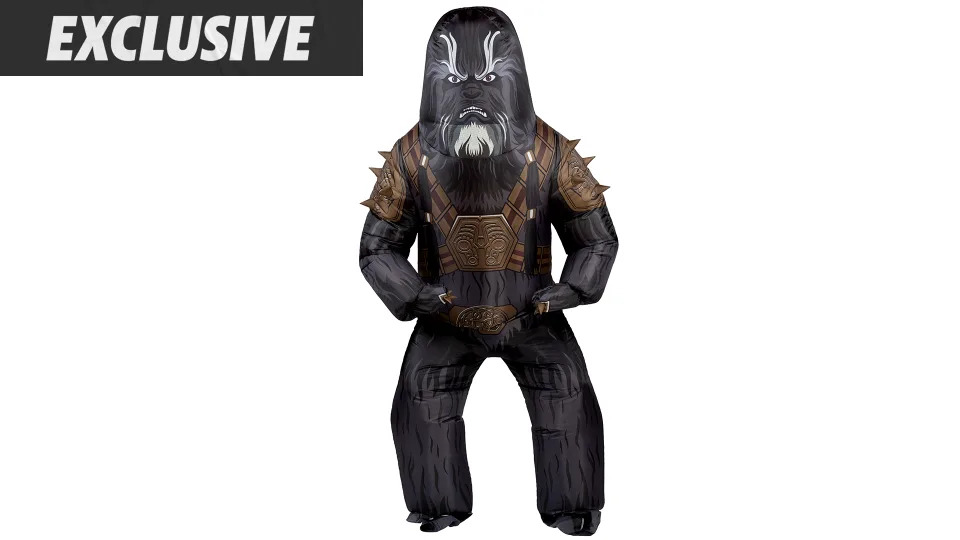 Pick up a HALO Infinite Warthog (Neon Superfly), a 4″ war machine that glows under blacklight. It's limited to 1000 pieces and available for $49.99 (and comes complete with a Spartan Celox figure and DLC code).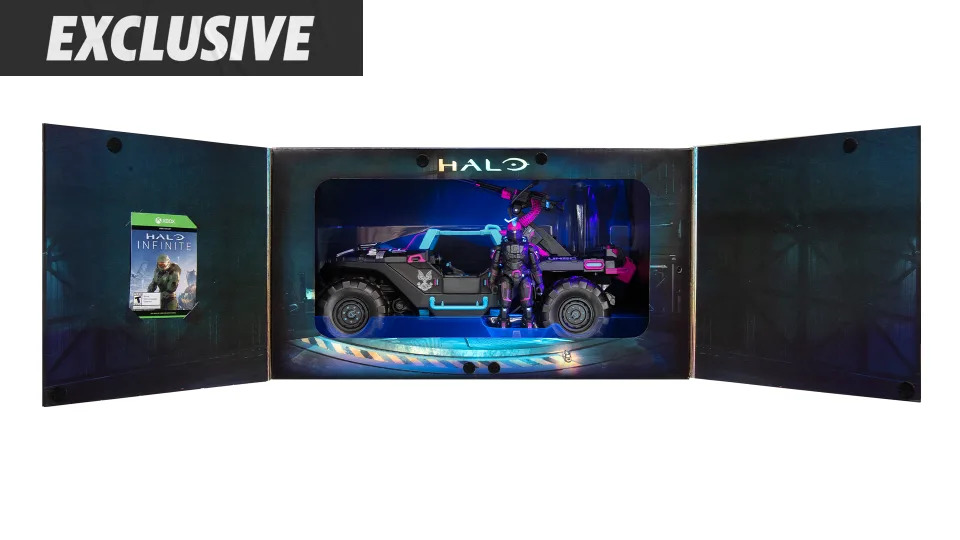 They'll also be offering a "vending machine" Fortnight 2-pack which features gold-finished versions of fully articulated, heavily armed Beef Bros and Tomatohead in a gold slip case with LEDlit enclosure for $39.99.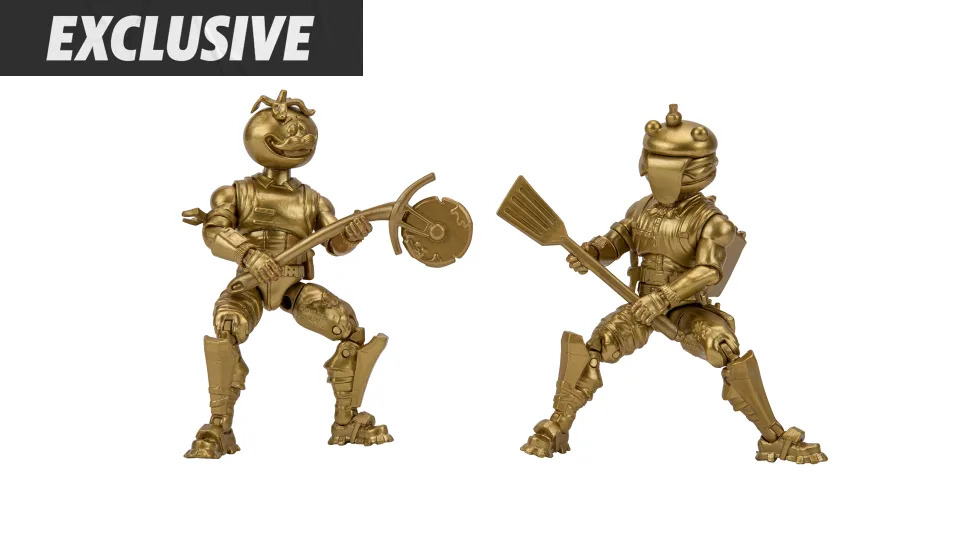 And finally, take to the ring with this 6″ All Elite Wrestling Sting figure, based on his 2022 Dynamite: Quake at the Lake appearance. It includes his signature coffin and baseball bat, and will be available for $40.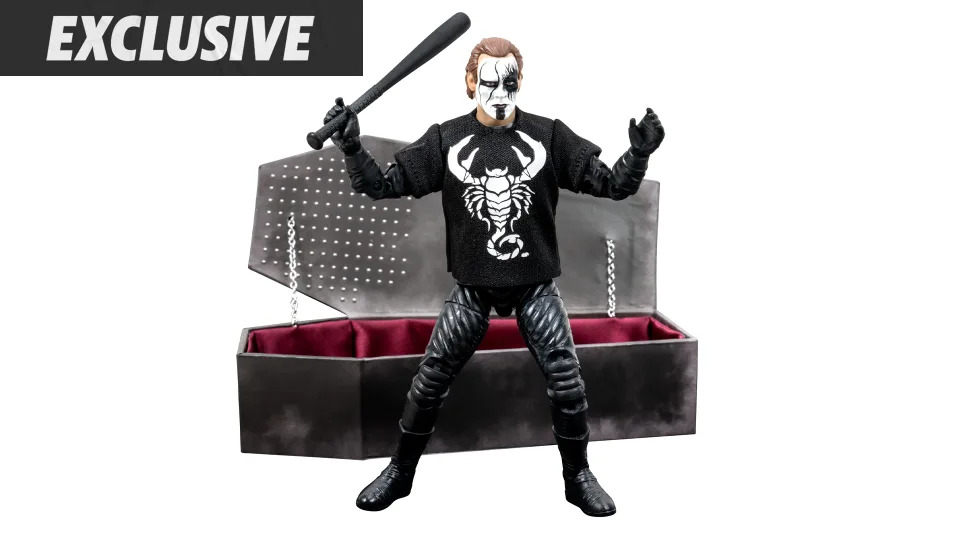 [UPDATE July 6]
Toy Book revealed Jazwares' first San Diego Comic-Con item this morning, a Call of Duty Ghost "Last Breath" (Modern Warfare) 6.5″ figure which will be making its debut at the convention. The figure features 32 points of articulations and comes with a radio, swappable hands, a 1911 .45 pistol, and an M4A1 Assault Rifle with swappale magazine. It's limited to just 1,000 pieces, and will come packaged in premium packaging with silver foil and an exclusive slipcase cover for display.
Get it for $39.99 at Booth #3513.