You've been (im)patiently waiting… and the Online Exclusives Portal is now live.
This is the online lottery system where you'll sign up for things you're interested in and later find out if you're a winner — for various exclusives and signings for San Diego Comic-Con. Just like previously, you can select "time slots" for the thing you are interested in, which includes Funko (which refers only to the Funko Pop! items), Mattel, UCC Distributing, Bitty Funko (which refers only to the Bitty Funko items), and Entertainment Earth, as well as autograph signings including Jury Duty, Wheel of Time, Good Omens (CANCELLED), Heels, and more.
[UPDATE July 7]
They've added several signings to the portal overnight, including:
THURSDAY, July 20
1pm – Cruel Summer
4:15pm – Archer
6pm – What We Do in the Shadows
FRIDAY, July 21
12pm – Solar Opposites
1pm – The Great North
2:45pm – Bob's Burgers
SATURDAY, July 22
11am – The Rookie
12pm – Futurama
1:15pm – American Dad!
2:15pm – Family Guy
3:15pm – Abbott Elementary
4:15pm – American Born Chinese
[PREVIOUS – July 3]
Mondo, Loungefly, and Funko Games are not part of the portal.
You have "points" for each day, which you can allot as you see fit. Want to put all of Saturday's points towards one Funko timeslot, to give yourself more chances? You can do that. Want to split your points between a few different things? You can do that too. The only thing you CAN'T do is use one day's points towards a different day — ie, if nothing catches your interest for Sunday, you can't put those points towards something on Friday instead.
Here's a look at the points: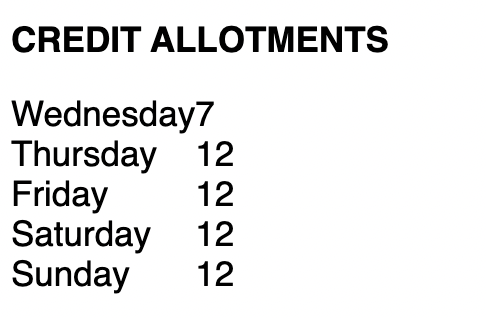 Have Questions?
We do our best to answer them in this FAQ.
Visual Guide
If you're interested, you must login to your Member ID and hover over "Exclusives Portal", then select "Comic-Con 2023 Exclusives Portal". From there,  you need to click "Add to Cart" to load the Exclusives Portal – and select the time slots you are interested in trying for.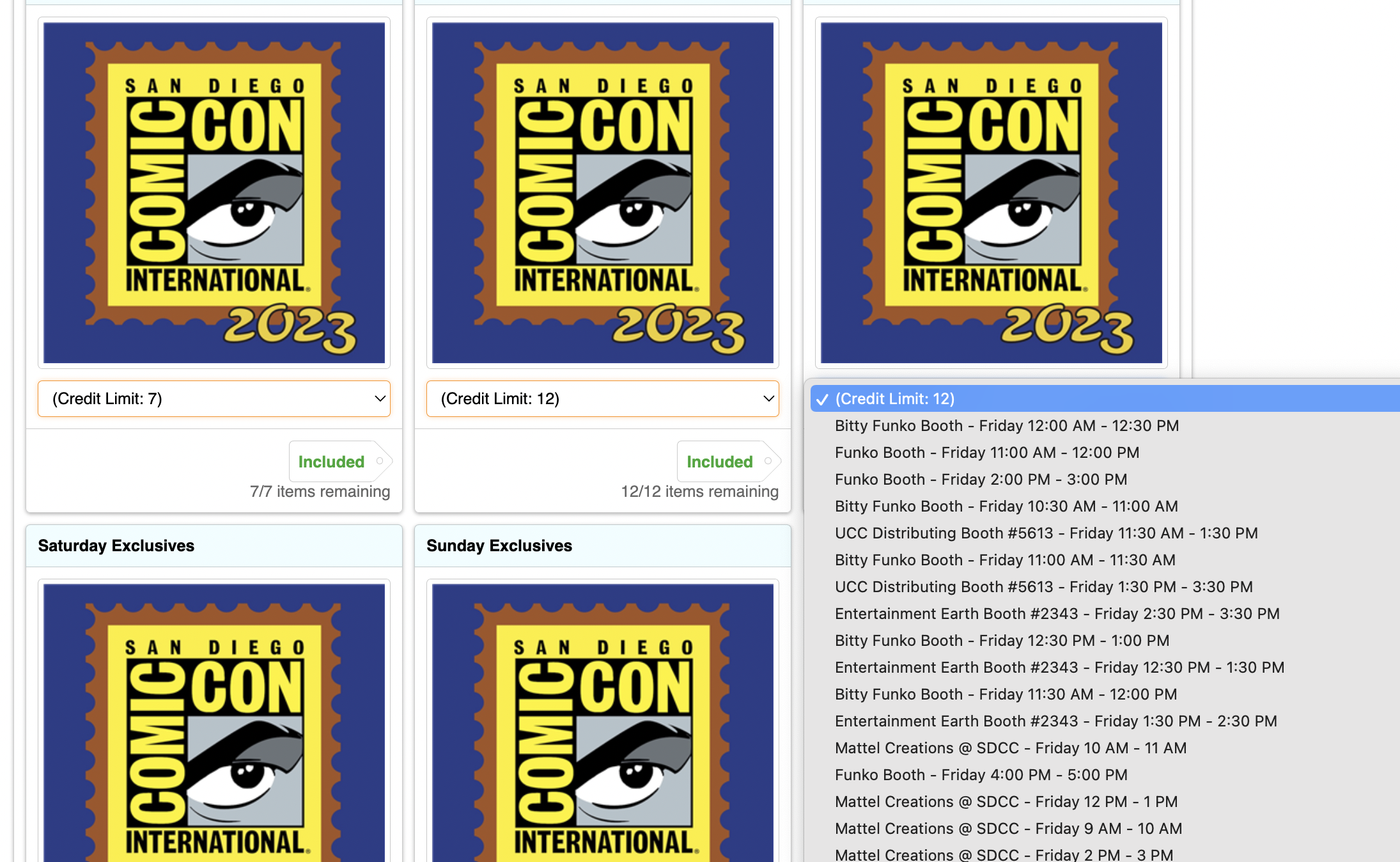 Submitting for a time slot does not guarantee you will be selected as a winner. You must be 13 years or older and have a valid Comic-Con 2023 badge linked to your Comic-Con Member ID account for the day(s) which you are selecting for. In the event an exclusive or exhibitor signing is cancelled, for any reason, your submitted credit(s) will not be returned and cannot be used to submit interest in an alternate exclusive.
You have between now (yes, RIGHT NOW) and Sunday July 16 at 11:59pm PT. Then, winners will be selected at random.
We recommend waiting until closer to the deadline to submit though, as in the past, you have not been able to edit your points once submitted, and exclusives/signings have been added at a later date, or cancelled.
Browse what the portal companies are offering in our exclusives posts: Please note that companies are still announcing exclusives and these posts may not reflect all of the items they will be offering.