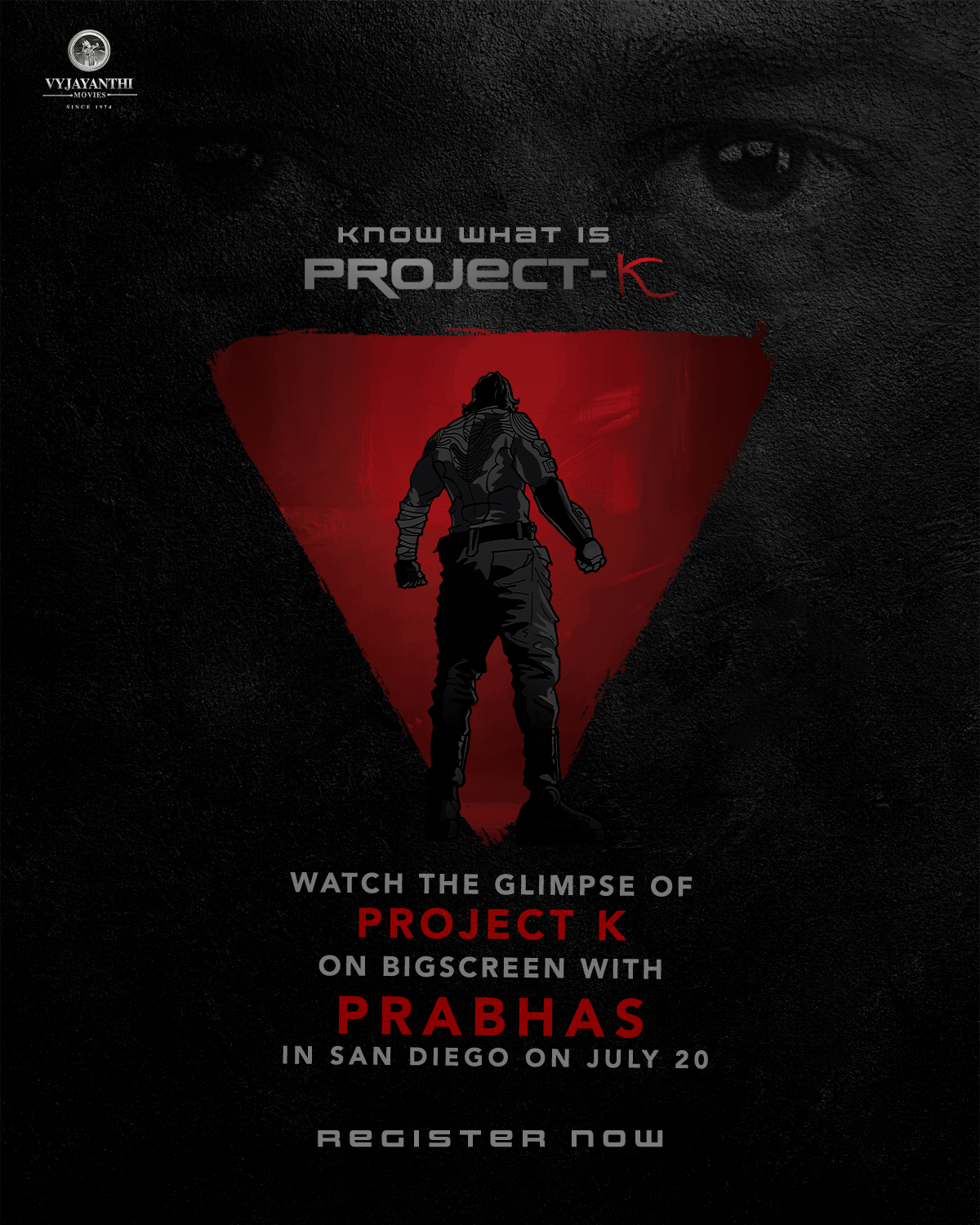 Project K, the Indian sci-fi film, wants to invite you to catch the first glimpse of Project K at San Diego Comic-Con.
They're hosting a giveaway now for 100 lucky fans, who could get a chance to attend an exclusive screening. Other details are still TBA, but it sounds like a drawing. You can register now.
The film stars Deepika Padukone, Prabhas, and Kamal Hassan — and Prabhas will be on hand at the screening at least.