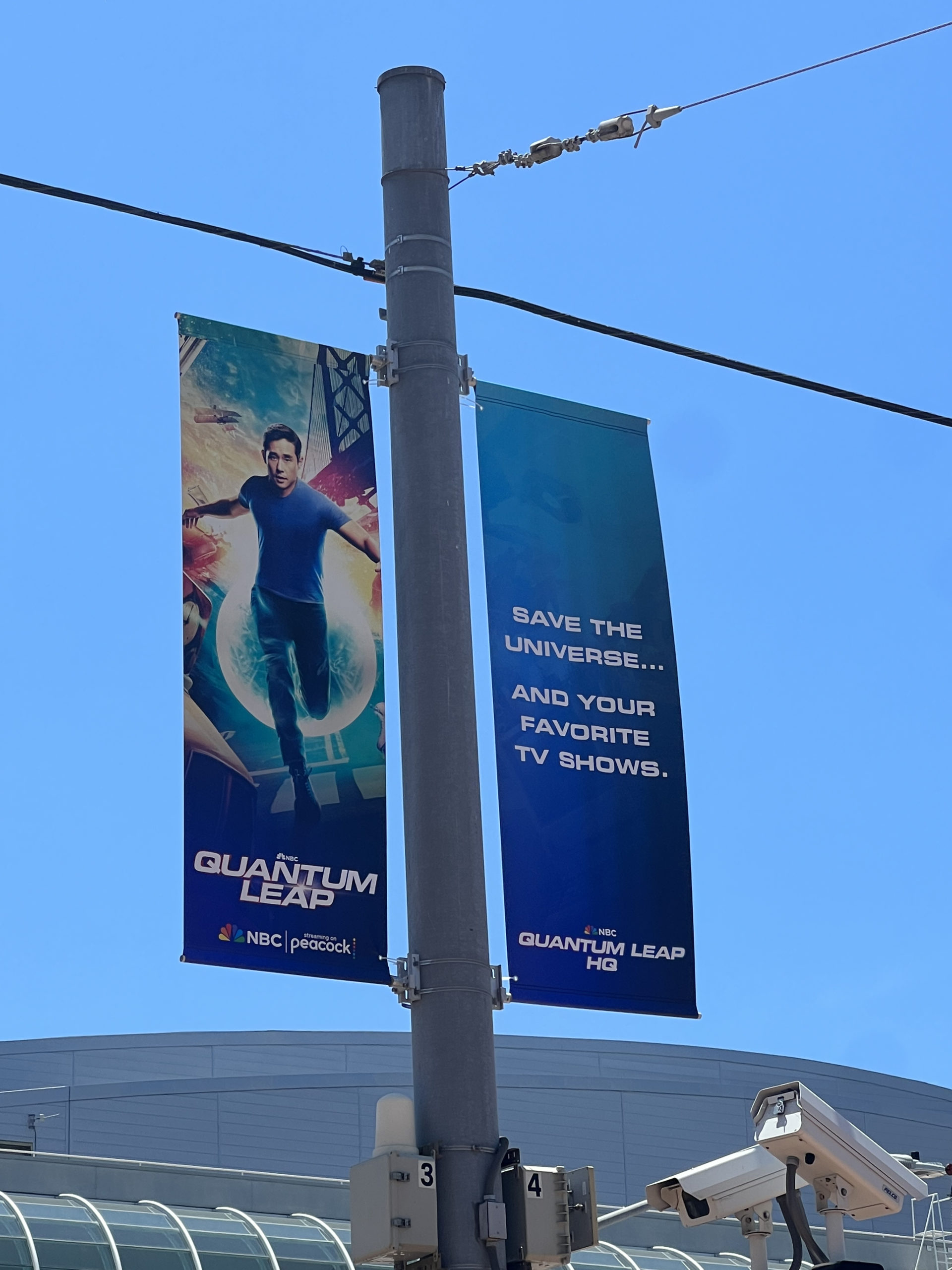 NBC has teased their Quantum Leap Headquarters, where you'll be able to save the world… and save your favorite TV shows.
Ziggy's mainframe has been hit with a virus that's now throwing TV timelines into disarray — and it's up to you to save the day. Fans will be transported into a world where characters are missing and timelines are falling apart, and the only way to keep the very fabric of space and time from tearing apart is to leap.
Your mission will be to leap into the worlds of NBC fan-favorite series like Law & Order, Law & Order: SVU, Law & Order: Organized Crime, The Voice, and Chucky. You'll need to stabalize the timelines while the Quantum Leap team rid Ziggy of its virus.
The activation will be open Thursday, July 20 – Saturday, July 22 from 10am-6pm daily, and Sunday, July 23 from 10am-4pm, in the regular spot next to Baja Rick's (formerly the Tin Fish restaurant).
Registration is now sold out, but a standby line will likely still be available.