AMC invites you to the "Street of Immortality" at San Diego Comic-Con with an offsite focused on their Anne Rice's Immortal Universe, which includes both Interview with the Vampire and Mayfair Witches. We got to experience the offsite tonight, and think fans won't be disappointed by taking a sidetrip to Storyville, the red-light district of New Orleans from Interview.
The Street of Immortality combines many of our favorite things from the best offsites at SDCC over the years, including an immersive world (the actors will interact as much or as little as you choose), an open world with plenty of secrets to explore (after the first room it's more of a choose-your-own-adventure, with plenty of stops and activities to investigate), tons of great swag (that we won't spoil), and what seems like a decent capacity to ensure plenty of fans make it through the activation this week.
When your group is first led in, you're taken into a darkened speakeasy, where you've been invited to learn the secrets of Storyville, and sworn to secrecy. We won't spoil too much, but let's just say that the secret to an immortal life involves a certain red liquid.
After that introduction, you're allowed to explore the town on your own. There are storefronts for plenty of the main "haunts" of both Interview with the Vampire and Mayfair Witches (though the activation is certainly more heavily slanted towards Interview), with actors and live performers throughout. Prefer to chat with a group keeping a watchful eye on the activities of the neighborhood, or to sit down and play a tune on the piano (and we recommend Lestat's song, "Come to Me")? Want to speak to an artist, or perhaps to chat up the local coppers? You can do any of that and more. For press preview, it was all at your own very leisurely pace, but they may speed things up a bit for the general attendee portion after tonight.
It's a very cool experience, with a lot of thought obviously put into it. Fans of the show will certainly get the most out of it with plenty of references to the activities of Lestat, Louis, and Claudia in the area (including a marked spot for you to leave your "offering"; we brought flowers, a UBlog pin, and more — we're hoping Lestat is a fan of Gary the Prize Dragon), but others in our group who hadn't yet seen Interview with the Vampire were still impressed by the theming, swag, and obvious care that went into this world. There's also a pre-show outside the activation to better acquaint you with the world if you haven't seen the first season of Interview with the Vampire yet.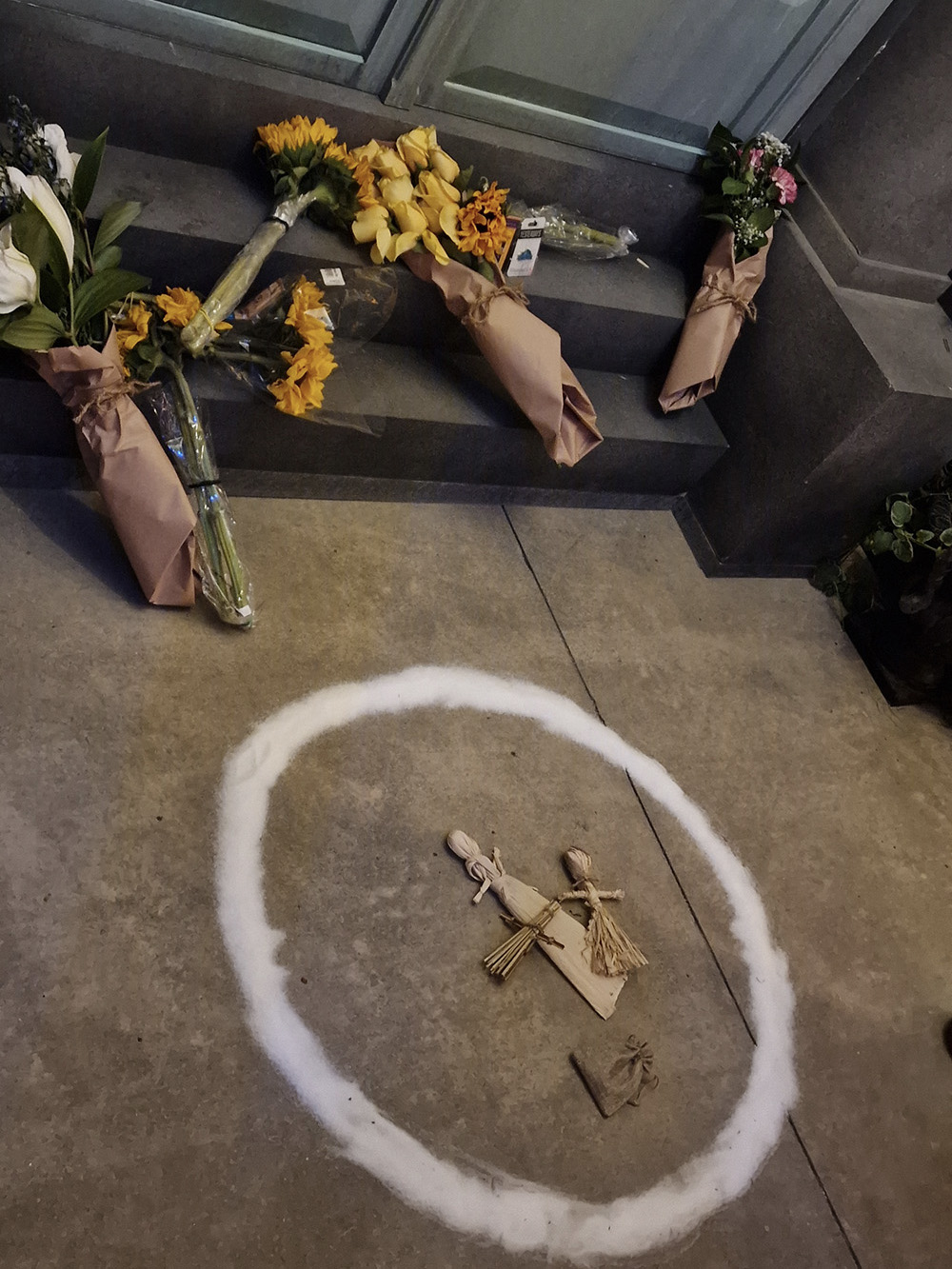 In addition to the opening drink, we were also served beignets and another non-alcoholic beverage. That alone would put this over the top, but at the end of your journey, if you've managed to complete enough tasks, you're also given even more swag. We won't spoil the contents, but we think you won't be disappointed.
Our one and only real quibble here is that the activation seemed tailor-made for night (when press preview was), but for the rest of the week and the general public, it will be running 11am-7pm Thursday-Saturday, which seems a bit early for "creatures of the night".
But it's well worth your time, and between the ticketed timeslots that already sold out, additional tickets available each morning through the Sails Pavilion for that day, and a standby line, hopefully you too can find your way to Storyville for a look at an immortal life.
When it comes to San Diego Comic-Con offsites, it feels like you generally have to choose between theming, immersion, and swag — and The Street of Immortality offers all three in what may just be the offsite of the week. AMC proves once again that it just "gets" its fans.