The San Diego Convention Center is making this year's San Diego Comic-Con even sweeter.
The annual exclusive chocolate bars are back, and Screen Rant revealed that this year, Sodexo Live! Executive Chef Sufi Karaien and Pastry Chef Kristianna Zabala have created four new flavors, which will presumably be sold at the regular location of the kiosk by Ballroom 20.
The chocolate bars will be $10 this year, and four lucky chocolate-buyers will also receive a Golden Ticket inside, which can be redeemed for a $100 Starbucks gift card.
[UPDATE July 7]
Thank you to the San Diego Convention Center for providing us with the allergen information for the chocolate bars, as well as the purchasing limits, 10 bars per person. That's just how many you can buy, not how many you should eat. 🙂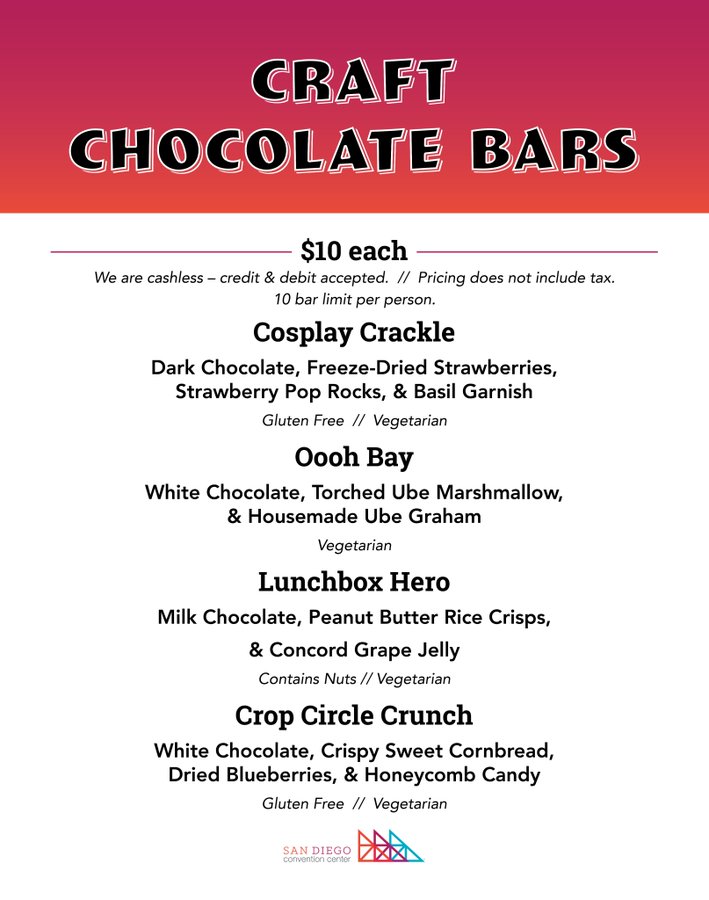 [UPDATE July 6]
Our own Parks and Cons got a taste of the new Convention Center chocolate bar flavors (which you can scroll down to read more about!), and here are his thoughts: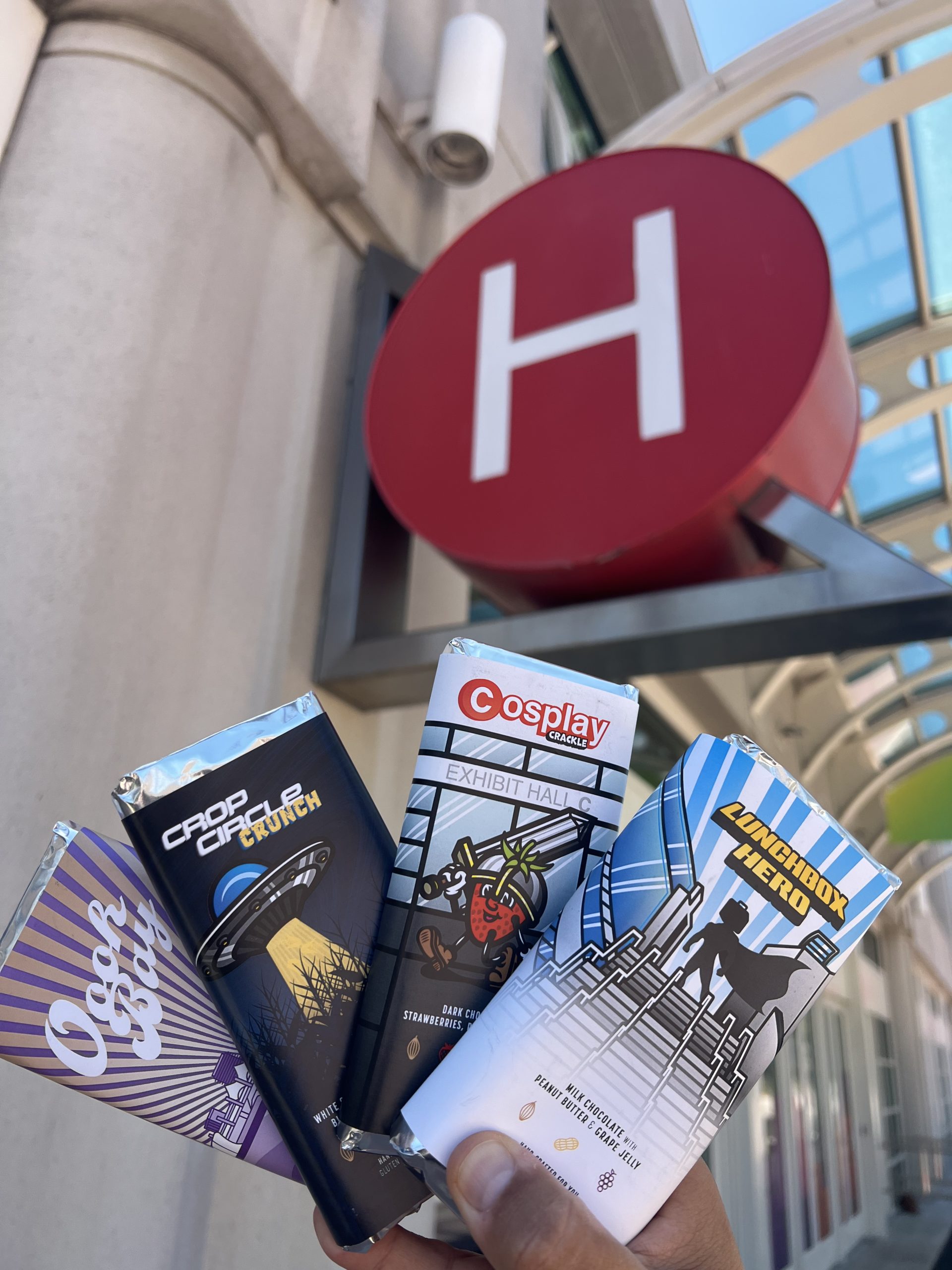 [UPDATE July 5]
Here's a look at the bars, including:
Lunchbox Hero
Milk chocolate shell with peanut butter rice crisps and concord grape jelly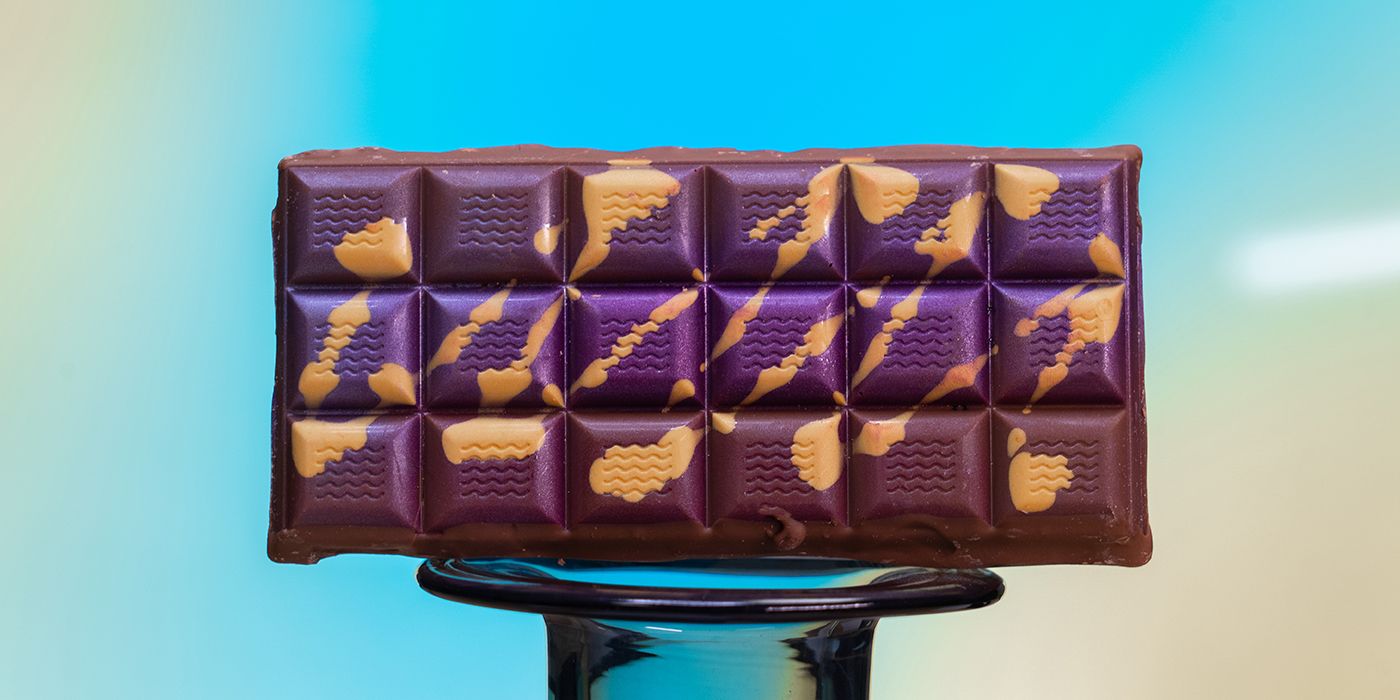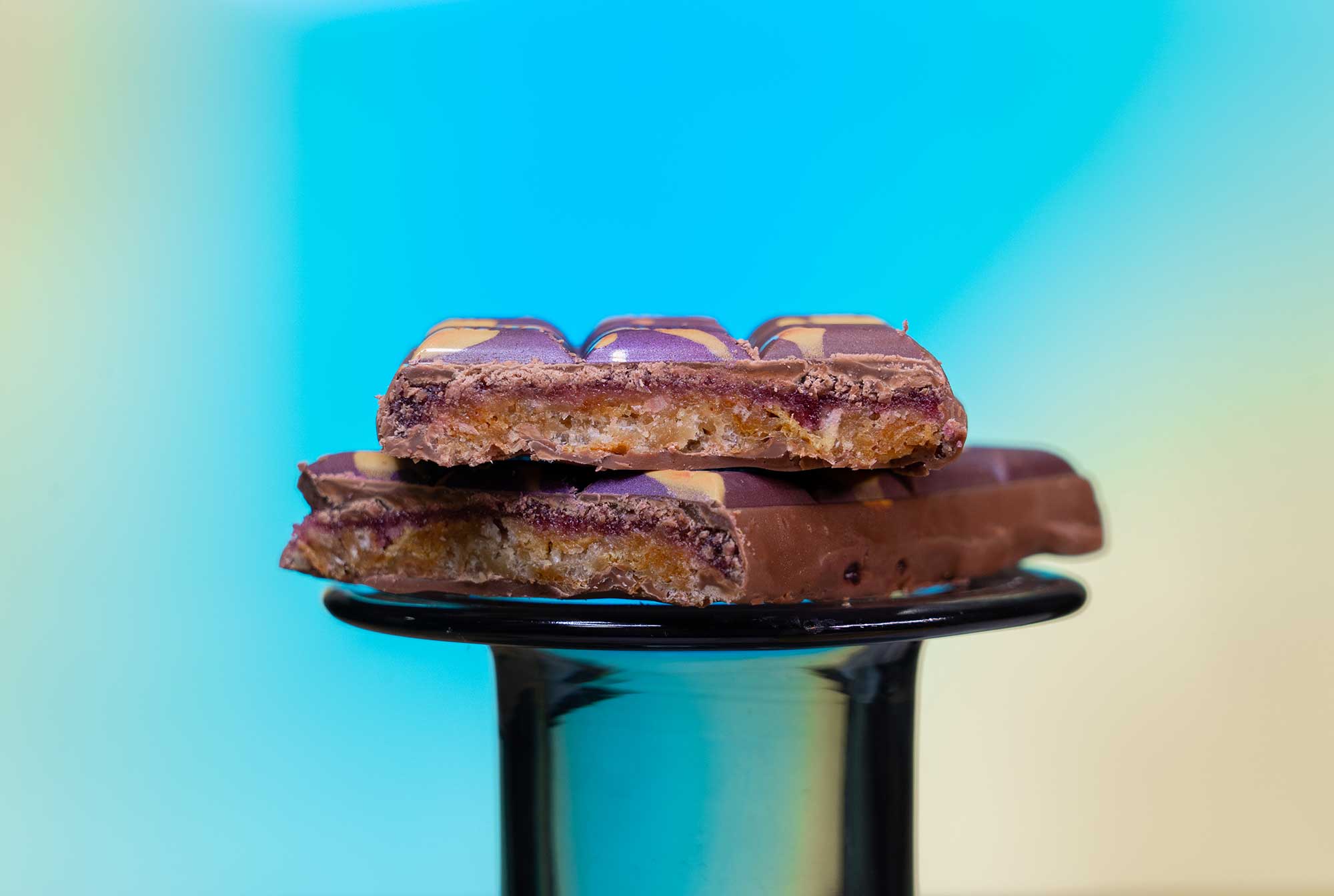 Crop Circle Crunch
White chocolate shell with crispy sweet cornbread, dried blueberries, and honeycomb candy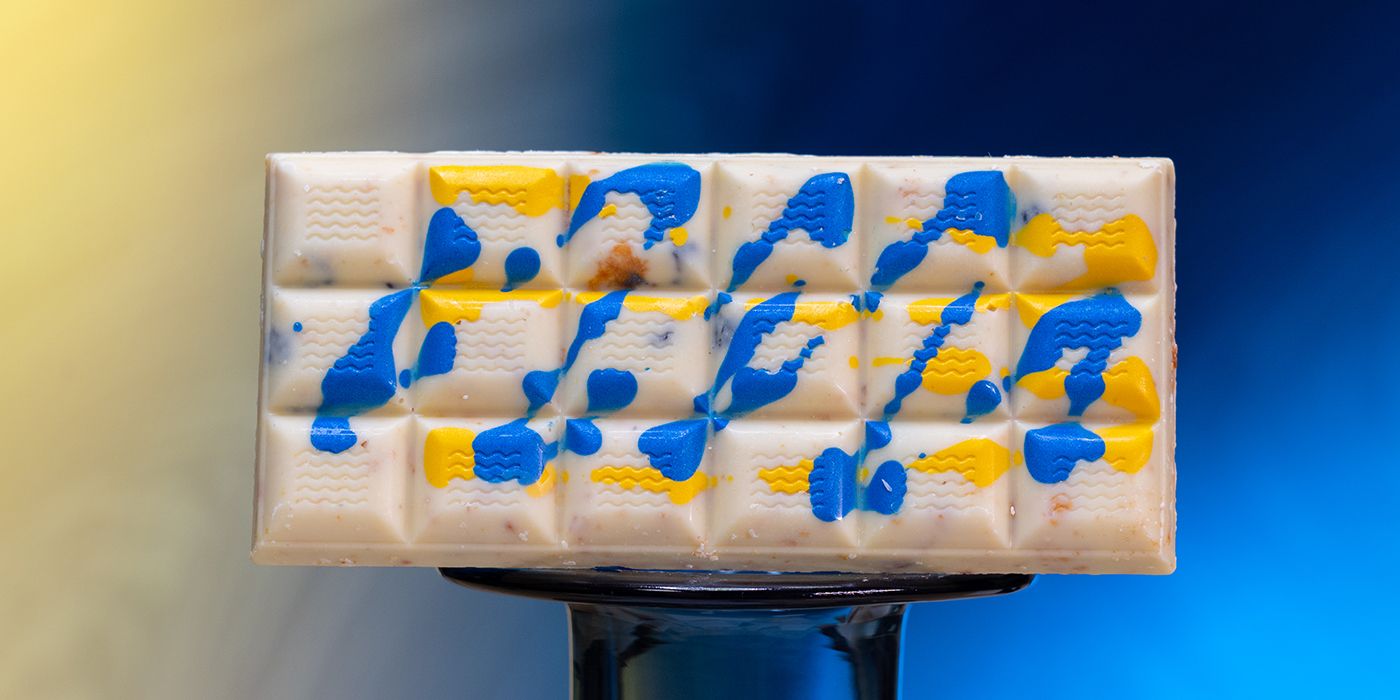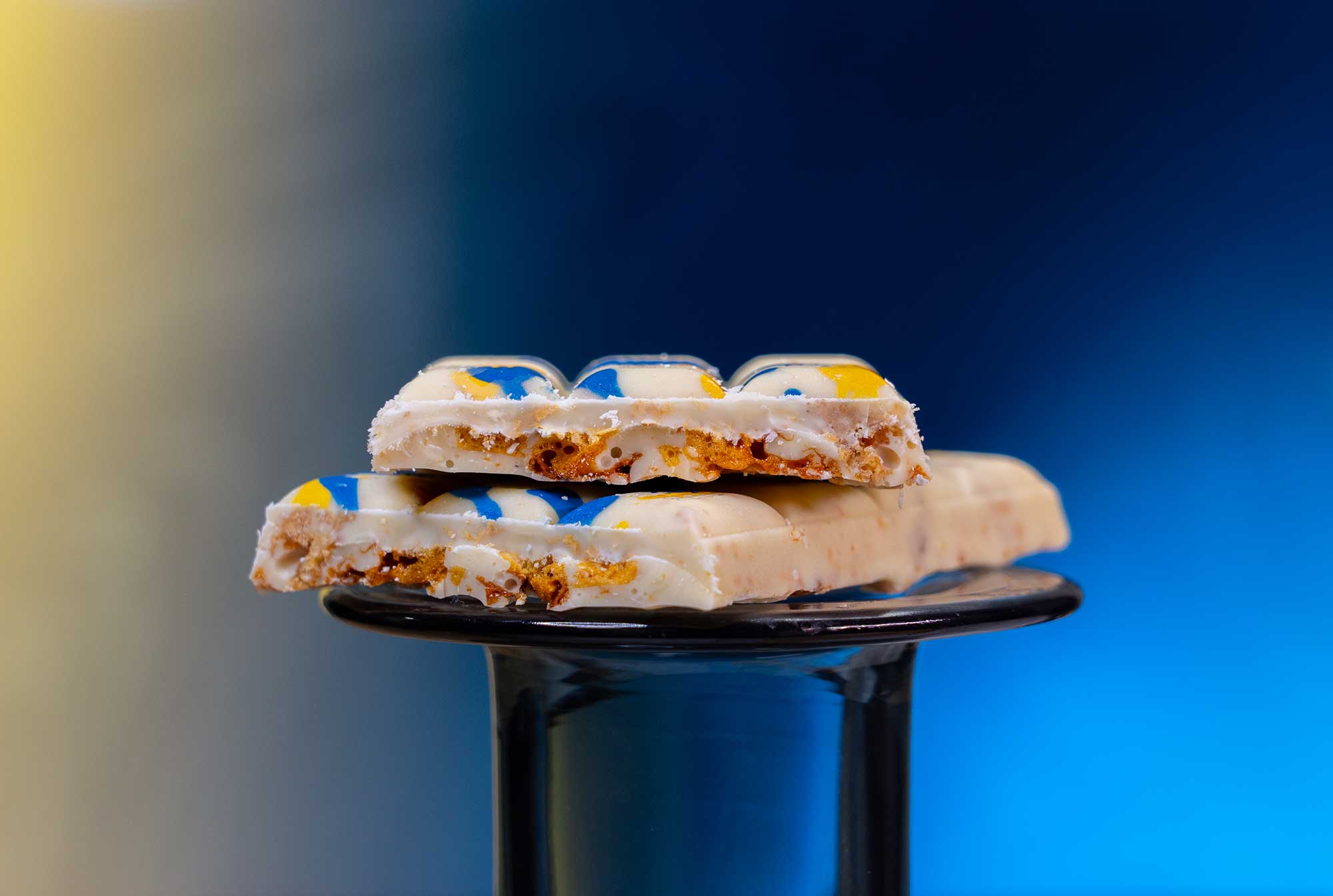 Cosplay Crackle
Dark chocolate shell with strawberries, pop rocks, and basil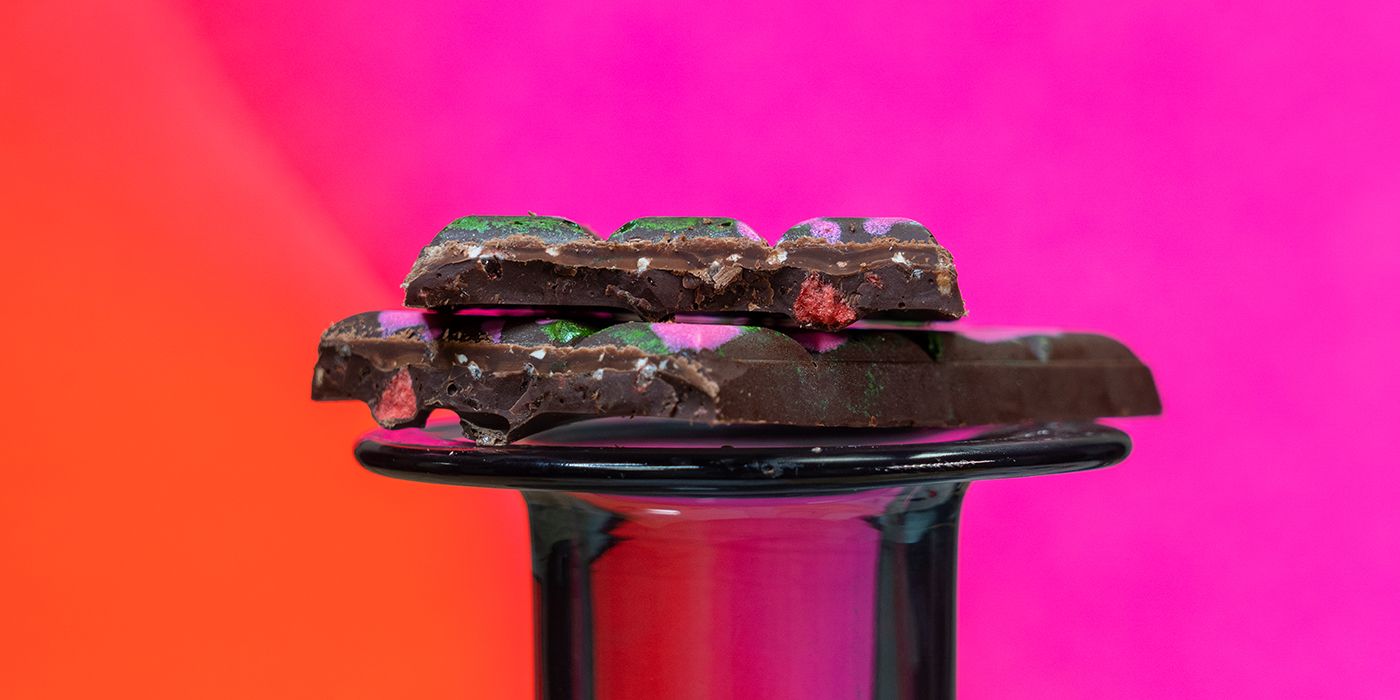 Ooh Bay
White chocolate shell with house-made ube graham and torched ube marshmallow