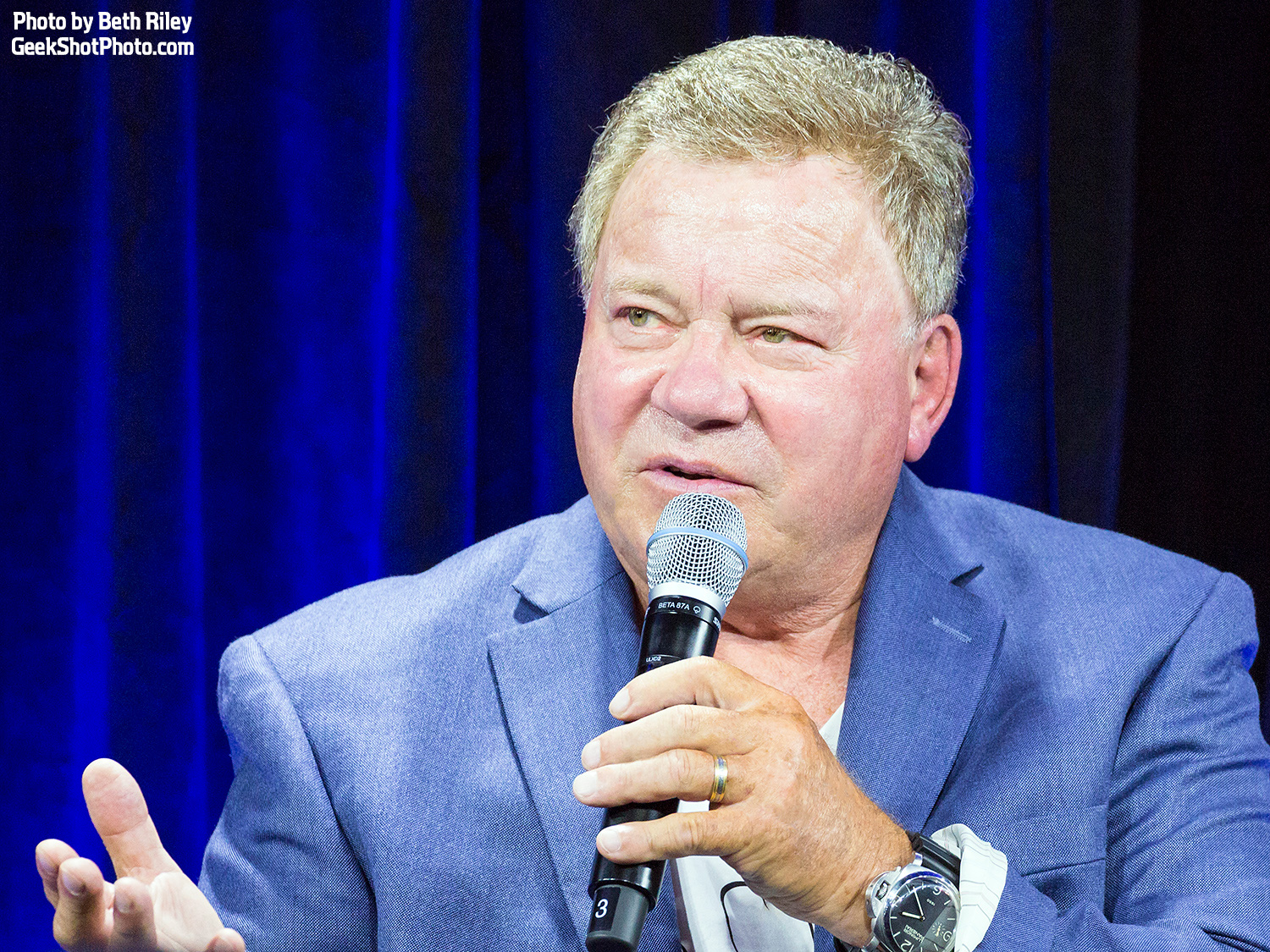 It's less than two weeks away from Comic-Con, and CCI is releasing the programming schedule for Comic-Con 2023 in its annual fashion. We'll be bringing you the highlights of each day as they're announced.
We'll also be discussing our thoughts on this year's lineup, including our top picks, room flow, and what time we think you should line-up in a special series of live podcasts this weekend. The first of which covered Thursday's and Friday's lineup, and the second segment — in which we break down Saturday and Sunday — will be on Sunday, July 9 at 4pm PT / 7PM ET.
With that said, let's dive right into Saturday.
For movie fans, Saturday has one very intriguing panel kicking things off at 11am over in Hall H: Legendary Entertainment. We'd wager a guess that most are hoping for a look at Dune: Part Two, but given how heavily animation has been featured at this year's convention (thanks in large part to the writers of animation not being WGA), could it be the upcoming Minecraft film? Or maybe both. We like both.
Elsewhere in Hall H, there's Gala Films with their animated series Ghosts of Ruin at 12:15pm, followed by Star Trek Universe at 1:30pm for a peek inside Star Trek: Discovery, Star Trek: Lower Decks, and Star Trek: Strange New Worlds. Then at 3:15pm is Entertainment Weekly's "Bold School" where "power players" discuss the industry, but there are no names listed yet, and then things close out at 4:30pm with William Shatner being… well, William Shatner, as he discusses his Legion M documentary You Can Call Me Bill.
Elsewhere on the schedule, don't gloss over Legend of the White Dragon which will celebrate Jason David Frank's legacy with his final film role at 5:30pm in Room 6DE, or the world premiere of the upcoming animated Babylon 5: The Road Home with creator J. Michael Straczynski and most of the original cast. You can also learn about all aspects of the Lumpia "Deep Fried Universe" across film, comics, and more at 4:15pm in Indigo Ballroom. There's even a 35th anniversary of Studio Ghibli's beloved My Neighbor Totoro, which promises behind-the-scenes original art. Lloyd Kaufman is back for his annual Troma panel as well at 9pm in Room 25ABC.
Over in Ballroom 20, it's a hodge-podge of great TV all day long, including Futurama, American Dad!, Family Guy, the annual TV Guide Magazine's Fan Favorites panel (no actors listed yet), Anne Rice's Interview with the Vampire, Critical Role, and more. At 8pm, the day finishes with the annual San Diego Comic-Con Masquerade cosplay contest, but remember that you'll need to pick up tickets to watch it in Ballroom 20.
There's plenty of TV in the other rooms as well, including Heels, Abbott Elementary, and a 25th anniversary celebration of That 70's Show with cast members (and TV parents) Debra Jo Rupp and Kurtwood Smith over in Indigo; Camp Snoopy, The Dragon Prince, and Demon Slayer over in 6BCF; and Quantum Leap and Orphan Black: Echoes in Room 6A.
Smurf yourself on over to The Smurfs 65th anniversary celebration at 11:30am in Room 29CD, or prepare for adventure at the Dungeons & Dragons: An Animated Adventure panel celebrating the the 40th anniversary of the tabletop game as a Saturday morning cartoon at 10am in Room 6DE.
How do you get TV writers at San Diego Comic-Con this year? With a non-studio panel talking all about the craft of writing (and why it's important!) at 10am in Room 9 for "Intro to TV Writing: From First Draft to Getting Staffed". Elsewhere at 3pm in Room 25ABC, Duncan Jones, Cliff Bleszinski, Marc Bernadin, and Alex de Campi discuss the differences in writing for TV, games, and comics.
Fan favorite Felicia Day also gets her own Spotlight in Room 6A, and you'll find David Arquette, Marty Krofft, and more discussing Sid & Marty Krofft at 1pm in Room 23ABC. Actress Deborah Ann Wohl will be giving you a look inside her Children of Éarte actual play 5e campaign at 10am in the Omni Grand Ballroom.
There are also plenty of behind-the-scenes looks at the making of film and TV, including "Black Panther: Wakanda Forever: The Art Department" at 4:30pm in Room 29CD, or a panel with the costumer designer of Prime Video's The Lord of the Rings: The Rings of Power at 4:30pm in Room 10. Prepare for adventure at "Fortune & Glory: Visualizing Indiana Jones 5" with several folks from the visual effects team of the new film (with never-before-seen footage). Talented stunt performers discuss the industry and answer your questions at 4pm in Omni Grand Ballroom DE.
Join Disney legend Andreas Deja to discuss creating their directorial debut Mushka as well as many of your favorite Disney films at 11:15am in Room 6A.
And while not technically TV, fans of the Great British Bake Off may want to tune in to "Baking and Mental Health with Kim-Joy", the former finalist from the series, at 12pm in Room 23ABC.
For fans of comics, it's another stacked day. Come get the scoop on Usagi Yojimbo with Stan Sakai himself at 10am in Room 23ABC; roll out for the Transformers & G.I. Joe Skybound panel at 4:15 in Room 6A; discover the next evolution of "Turtlemania" with Teenage Mutant Ninja Turtles co-creator Kevin Eastman and more at 11am in Room 23ABC; or find out what's new in the world of Hellboy with Mike Mignolia, Ben Stenbeck, and more at 2:30pm in Room 5AB.
The legendary Frank Miller will be giving you a look at his upcoming projects at 4pm in Room 25ABC.
Interested in seeing Darcie Little Badger, John Romita Jr., Steenz, Mariko Tamaki, and Lee Weeks but have limited time? Skip their Spotlight panels and get them all together in "What's the Best Superpower?" at 10:30am in Room 10.
Attendees at the "Marvel: Next Big Thing" panel will not only find talent like Zeb Wells, Collin Kelly, and Jackson Lanzing, but a special giveaway as well.
Superstar Jock will be discussing bringing legendary characters to life with other creators at 3:30pm in Room 24ABC. You'll also find Jock again on the stacked DSTLRY: Drinking from the Devil's Cup panel at 1:30pm in Room 24ABC, where several of your favorite creators will be giving you the first look at their new DSTLRY series.
Top Cow will be giving you a sneak peek into their upcoming projects with special guests Linda and Stjepan Šejić, Simon Birks, and "surprise panelists", at 12pm in Room 4.
The Suicide Squad's David Dastmalchian will be talking about his acclaimed Dark Horse Comics series Count Crowley at 4:15pm in Room 6DE. Co-founder of the band Scissor Sisters, Scott Hoffman, will also be discussing when music and comics collide with Phil Jimenez at 11am in Room 28DE.
"Creators Assemble: Comics Camraderie, A Networking Event" sounds like one of the most fun panels on the schedule all week, with a "speed dating" style networking event at 4pm in Marriott Marina D.
One of the top voice actors in Australia, Keith Scott, will be making a rare U.S. visit for "History of Cartoon Voices" with Jerry Beck, Leonard Matlin, and Mark Evanier at 4:30pm in Room 7AB.
Your little ones can get interactive in "Comic Making for Kids and Teachers" at 5pm in Room 11. They'll also love "Reluctant Readers: How to Encourage Your Kids to Read" at 10am in Room 25ABC, which includes several great names like Max Brooks (Minecraft: The Island), Lincoln Piece (Max and the Midknights), and more. And you can let them rock out at "The Creative Process in Children's Entertainment", which features SpongeBob SquarePants voice actor Tom Kenny, Johnny Bravo creator Van Partible, Yo Gabba Gabba's DJ Lance Rock, and the legendary Disney Imagineer Bob Gurr.
Can't get enough KPOP? Come navigate the rise of Korean pop culture at 4pm in the Neil Moran Auditorium at the San Diego Central Library.
Discover the world of indie making with creators at 12pm in Marriott Marquis Grand 12 & 13, or hear what NASA has been up to at the annual "No Tow Trucks Beyond Mars" panel at 11am in Room 29AB.
And of course, we would be remiss if we didn't mention two of our favorite panels, back again as hosted by Mark Evanier: Quick Draw!, in which Scott Shaw!, Tom Richmond, and Flord Norman will draw what YOU challenge them to at 11:45am in 6BCF; and Cartoon Voices at 1pm in Room 6BCF in what is always a great time.
You can also read the programming highlights for Thursday and Friday.