2023 is a huge year for Skybound Entertainment, the creator-led entertainment company, as they celebrate the 20th anniversary of two of their biggest and most beloved franchises: The Walking Dead and Invincible. They're heading to San Diego Comic-Con to celebrate, where fans will be treated to panels, celebrity appearances and signings, giveaways, playable tabletop and video games, daily photo booth and cosplay contests, and more at Booth #3735.
For the first time this year, Skybound is getting their own booth, and it's a big one with two-stories. There will be exciting activities all week, including signings with talent like professional wrestlers, Travis Beacham, Greg Nicotero, Becky Cloonan, and more.
And of course, there will be exclusives, available starting Wednesday night for Preview Night. You'll find custom The Walking Dead skate decks by rising star artist Bear Walker, all-new The Walking Dead and Invincible AR-enabled pins by Pinfinity, and the official "Burger Mart Box" which features exclusive Invincible merchandise alongside all-new Slabs comic cover trading cards produced by Yesterdays, with a 1:10 chance of securing a Robert Kirkman signed Slab.
Each day of the convention will also see a special variant cover of Invincible comics to commemorate the 20th anniversary of the series, with variant covers by Greg Capullo, Tradd Moore, Andy Kubert, Justine Florentino, and Rose Besch.
Here's a look at the booth schedule:
Wednesday, July 19
Live session of Trial by Trolley and a brand-new vacation expansion pack of the popular board game
Thursday, July 20
10am-11am – Greg Nicotero and Becky Cloonan signing for the Skybound anthology comic series Creepshow
12:30pm-1:30pm – Wrestling legends Jeff Jarret, Jake "The Snake" Robert, and Sgt. Slaughter will be signing, as the Mega Cat Studios team shows off the latest gameplay from WrestleQuest
3:30pm-4:30pm – Travis Beacham, creator of the hit Audible original Impact Winter, and Robert Kirkman (Skybound Chairman) will be in conversation live.
Friday, July 21
10am-11am – Skybound Animation's Marge Dean is on hand to discuss bringing Invincible from comics to the screen
1:3pm-2:30pm – TBA wrestling legends make an appearance and signing as the Mega Cat Studios team shows off the latest gameplay from WrestleQuest
Saturday, July 22
12pm-1pm – Bear Walker signing his new The Walking Dead skate deck
1:30pm-2pm – Actress Katee Sackhoff makes an appearance on the broadcast livestream to talk about her new podcast Blah Blah Blah with Katee Sackhoff
6pm-7pm – Daniel Warren Johnson and Joshua Williamson hosting an Energon Universe signing
Sunday, July 23
12pm-1:30pm – Get an exclusive look at the new upcoming tabletop game Kiss the Goblin
3pm-4pm – Impact Winter's Travis Beacham signing
All Week
Impact Winter: The Skybound booth will come complete with individual sound bays where fans can listen to Season 1 highlights and Season 2 previews of the best selling Audible original series. The second season of the epic post-apocalyptic drama from Audible, Skybound and Anonymous Content debuts exclusively on Audible on July 13.
WrestleQuest: an upcoming RPG adventure featuring a licensed roster of iconic wrestling legends scheduled for worldwide release on August 8. Players assume the role of a young wrestling hopeful, on their quest to become one of the all-time greats by powerbombing, slamming, and suplexing their way to the top. As our hero progresses through their quest, they'll note homages to "Macho Man" Randy Savage, Booker T, Andre The Giant, Jake "The Snake" Roberts, Diamond Dallas Page, Jeff Jarrett, and many more.
Invincible and The Walking Dead Dice Games: Play the two new card-and-dice games set to launch in Q4 2023 in time for Season 2 of the highly anticipated Invincible series on Amazon Prime. Both games are designed to be easy to learn and packed with iconic art from Skybound's flagship comic universes, clever mechanics, and exciting push-your-luck gameplay.
And here's a look at the exclusive merchandise:
Bear Walker Skate Deck – $225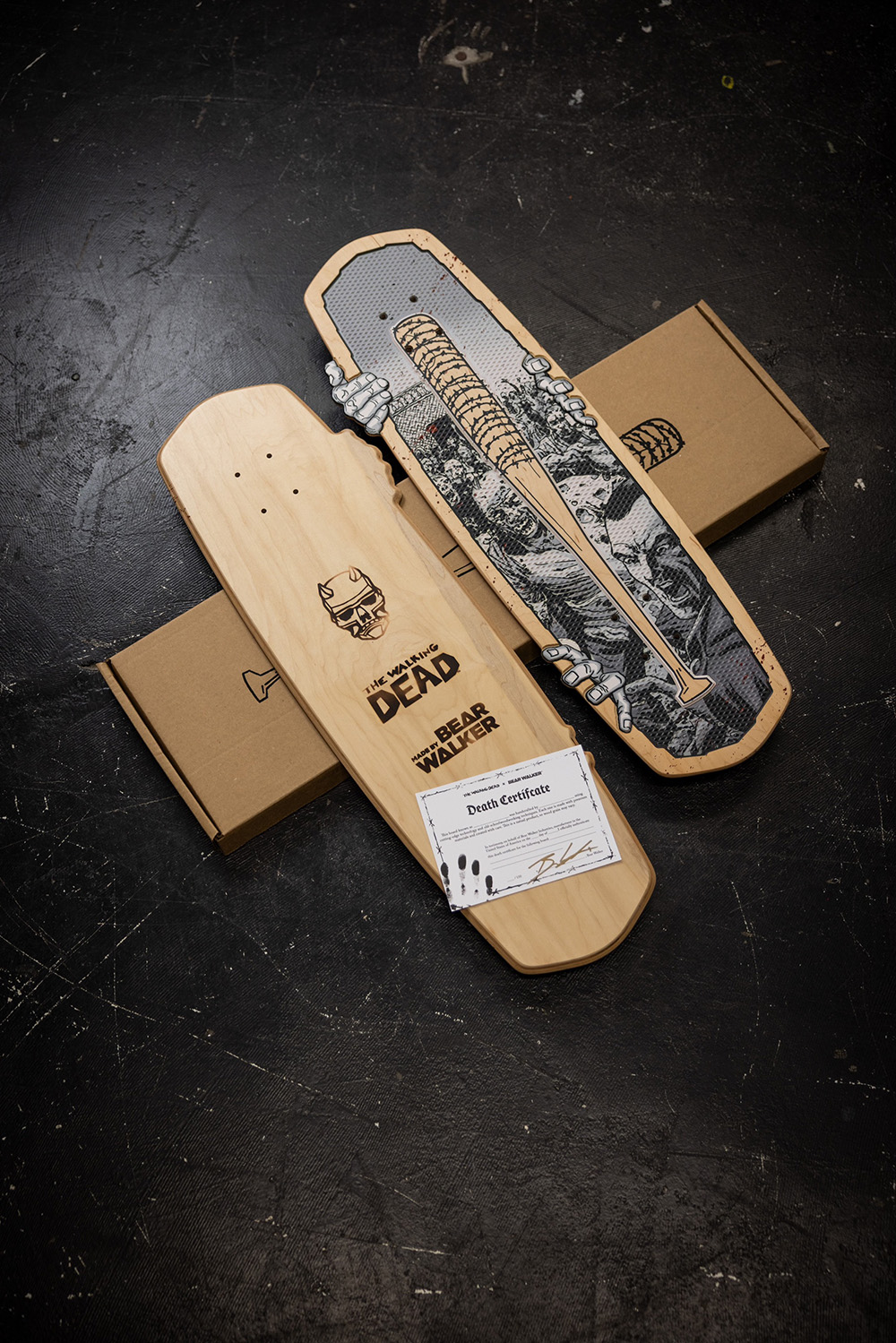 The Walking Dead Backpack – $64.99
Pinfinity The Walking Dead Blind Box Pins – $14.99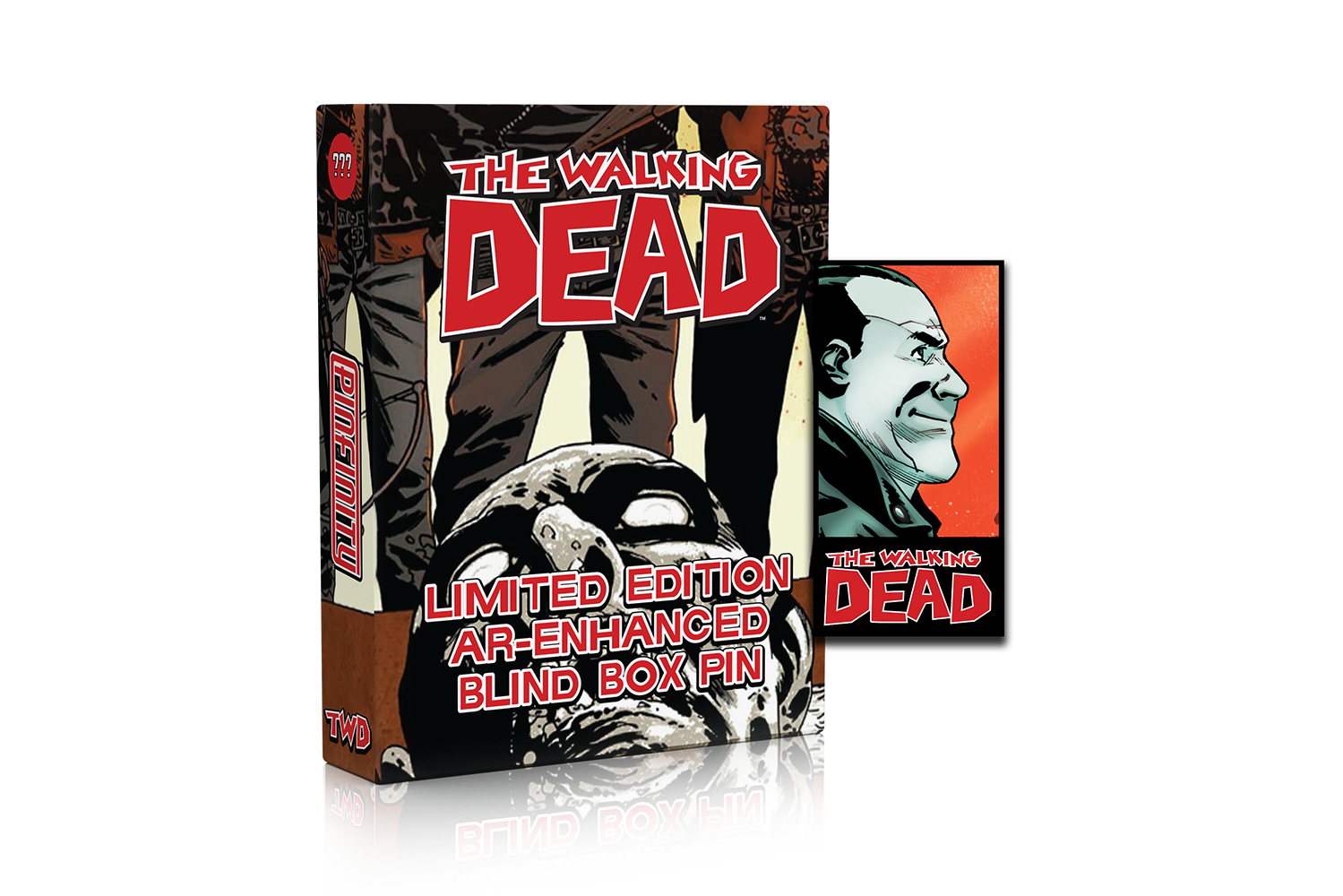 The Walking Dead Bloody Clementine "Clem" Hat – $24.99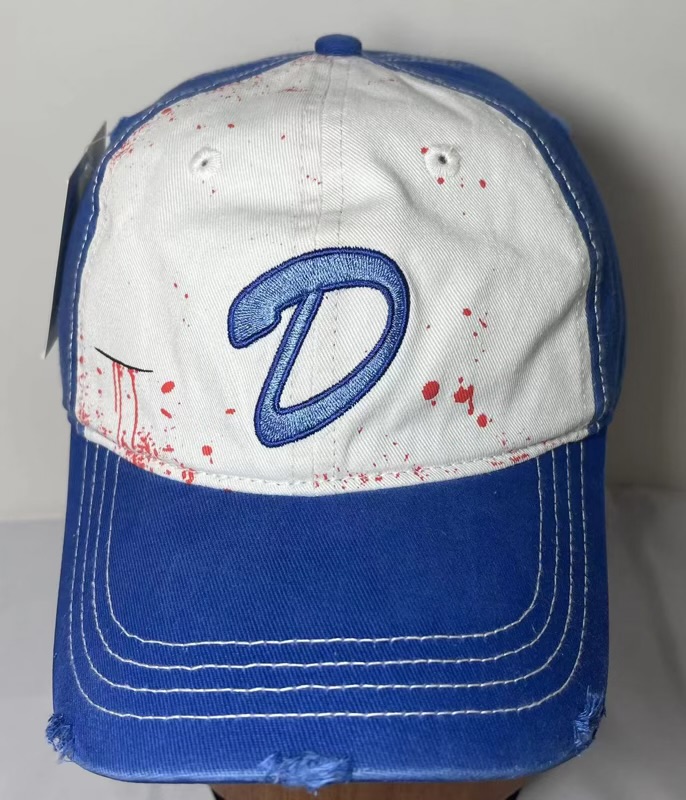 Lucille Ballpoint Pen – $9.99
Pinfinity Invincible Pin Set – $39.99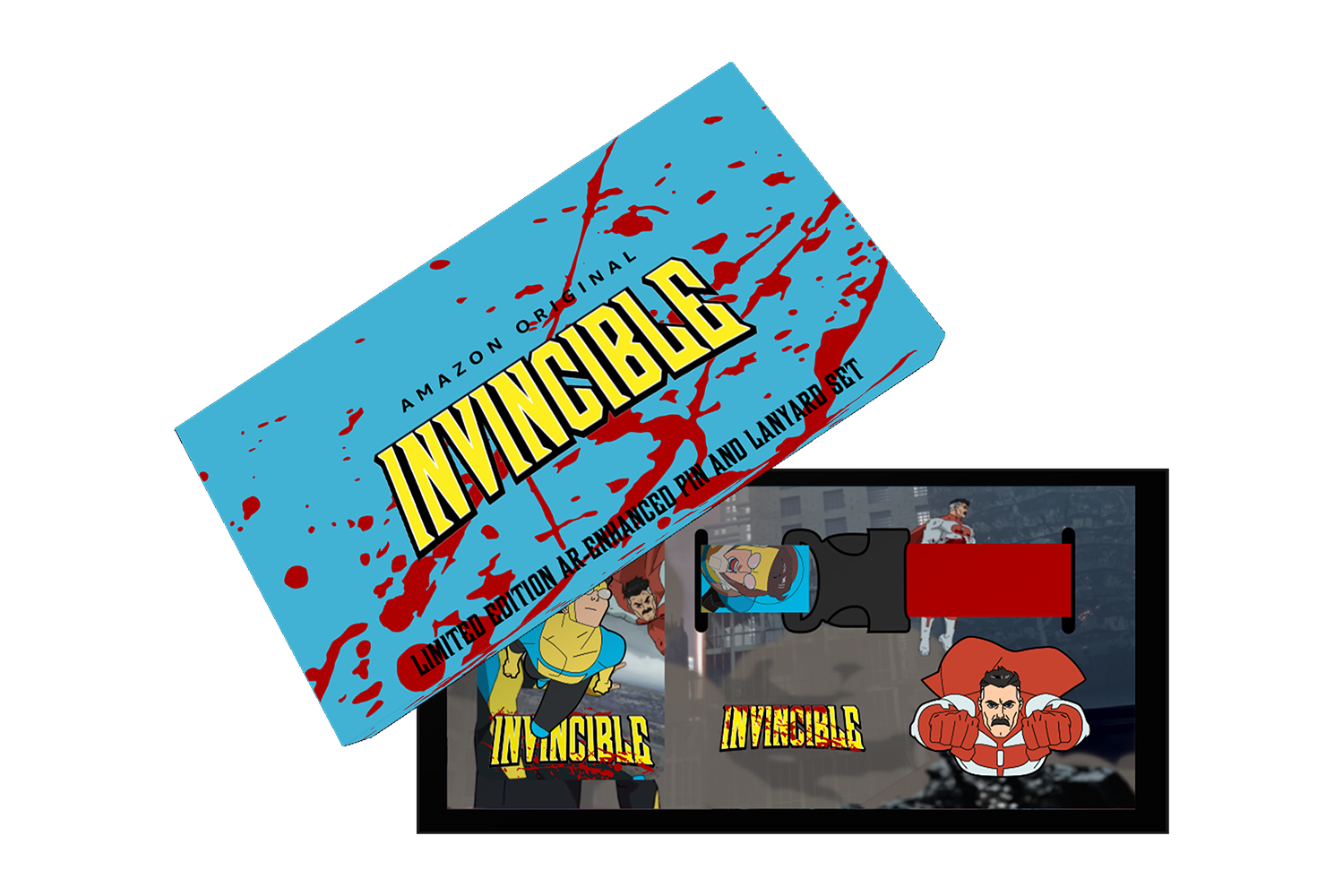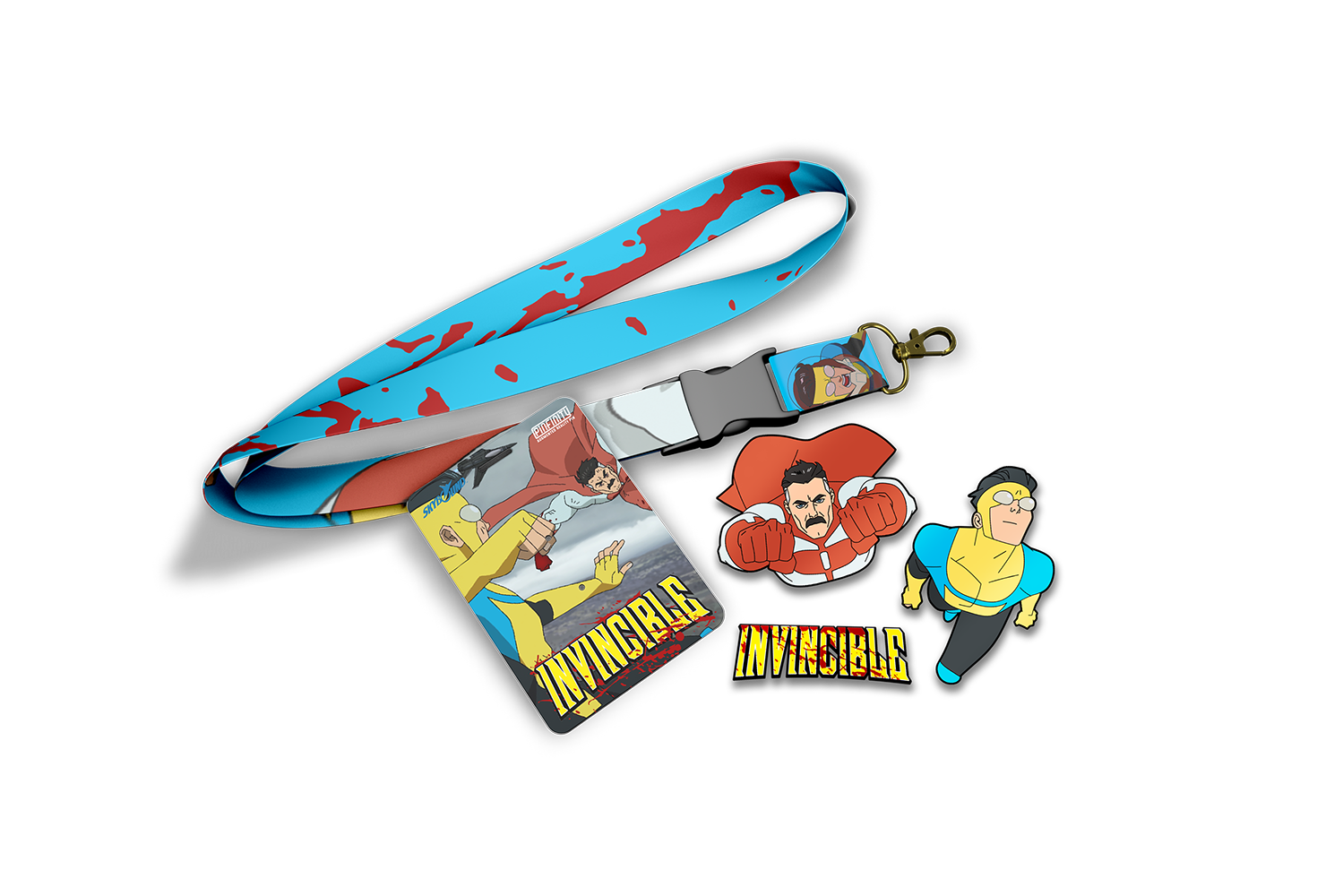 Burger Mart Box with Invincible Slabs Comic Cover Trading Cards- $49.99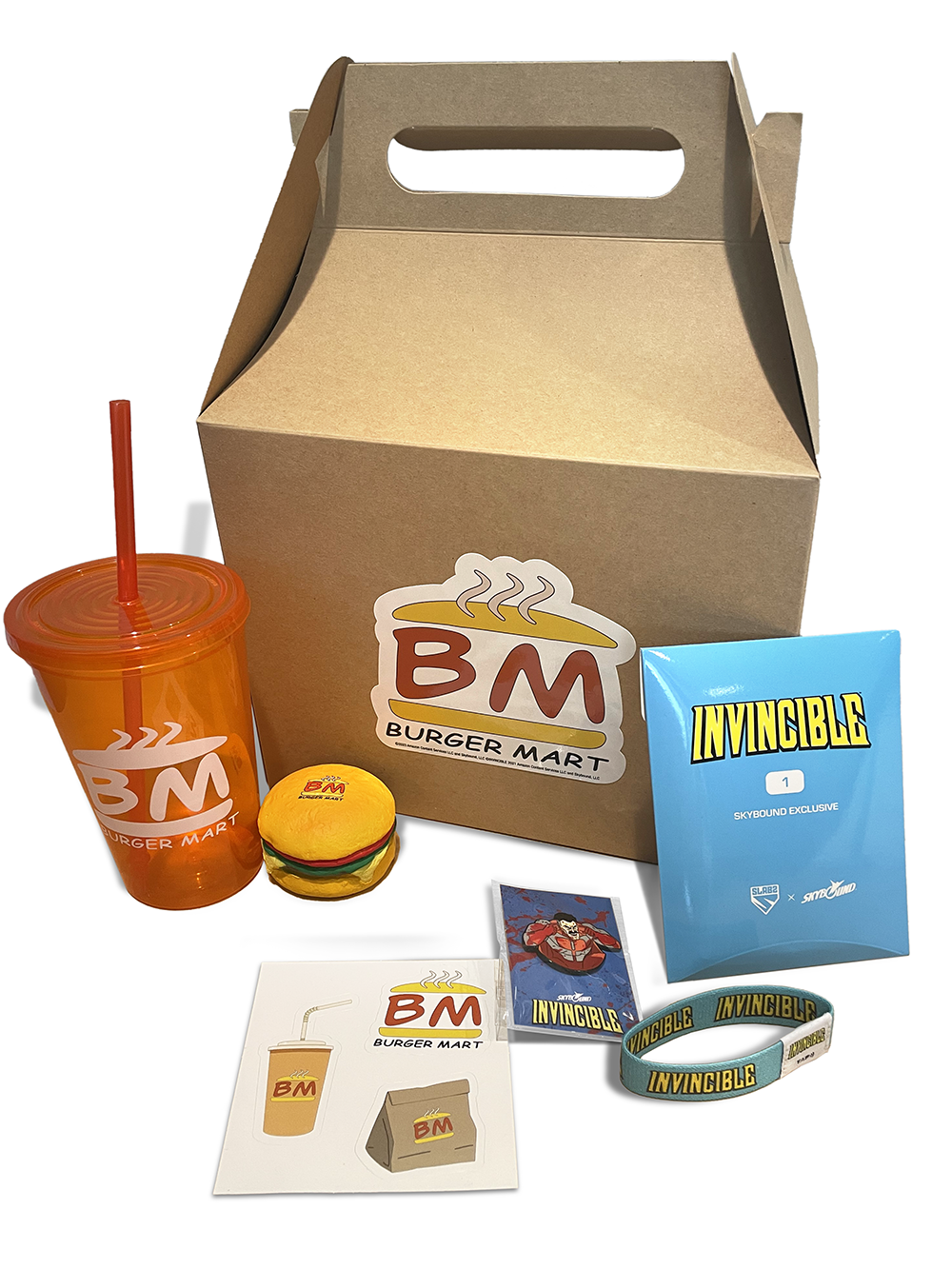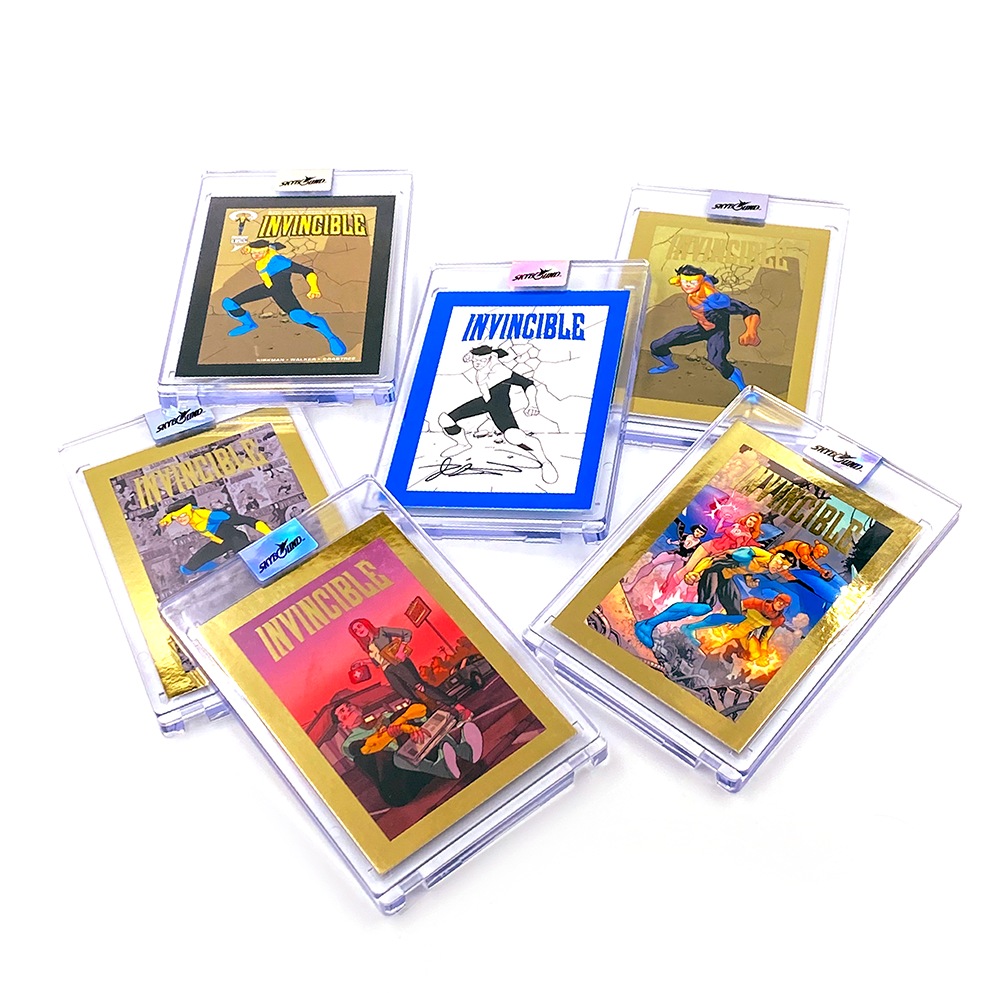 Mantic The Walking Dead Dice Game – $19.99
Mantic Invincible Dice Game – $19.99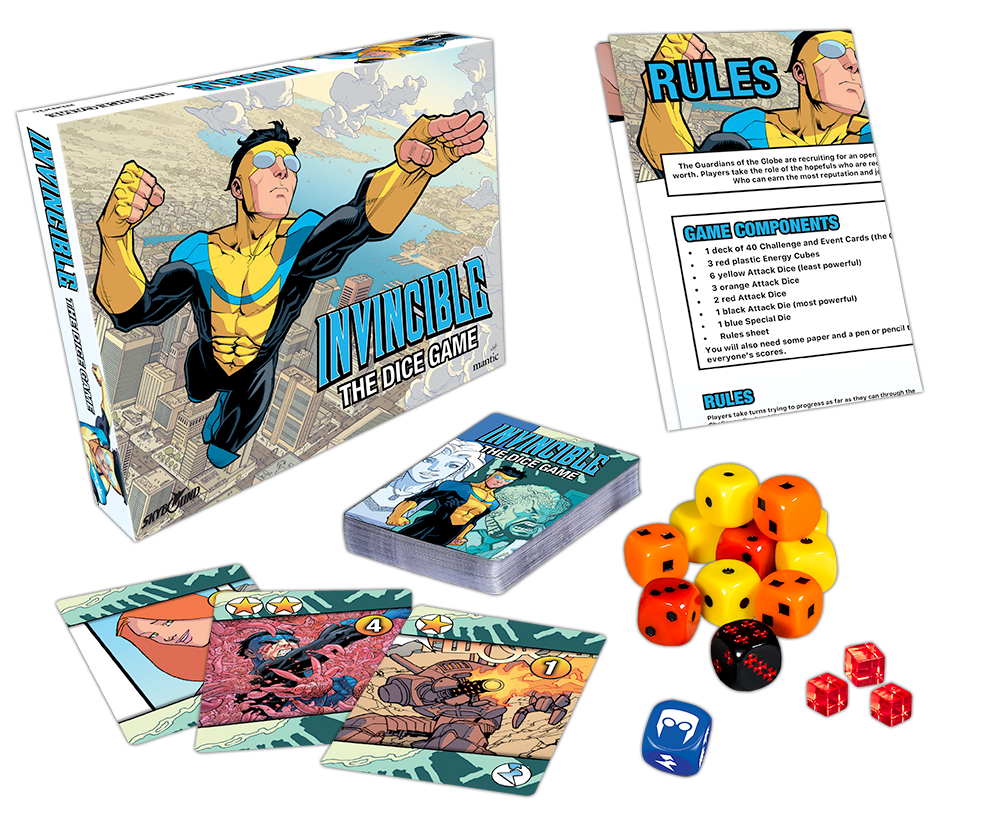 Impact Winter Vinyl Soundtrack – $24.99
Trial by Trolley Core Deck – $24.99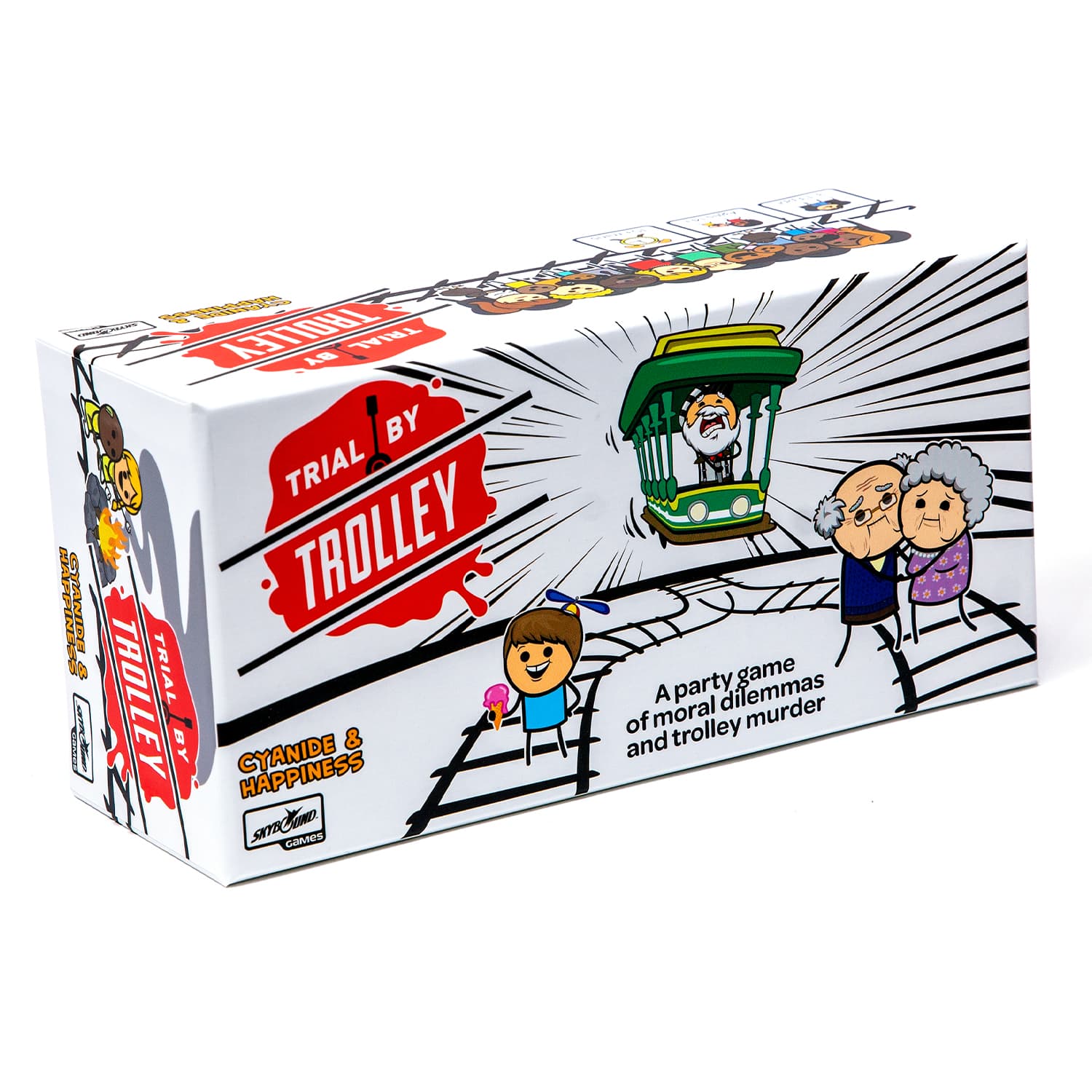 Trial by Trolley Vacation Expansion – $17.99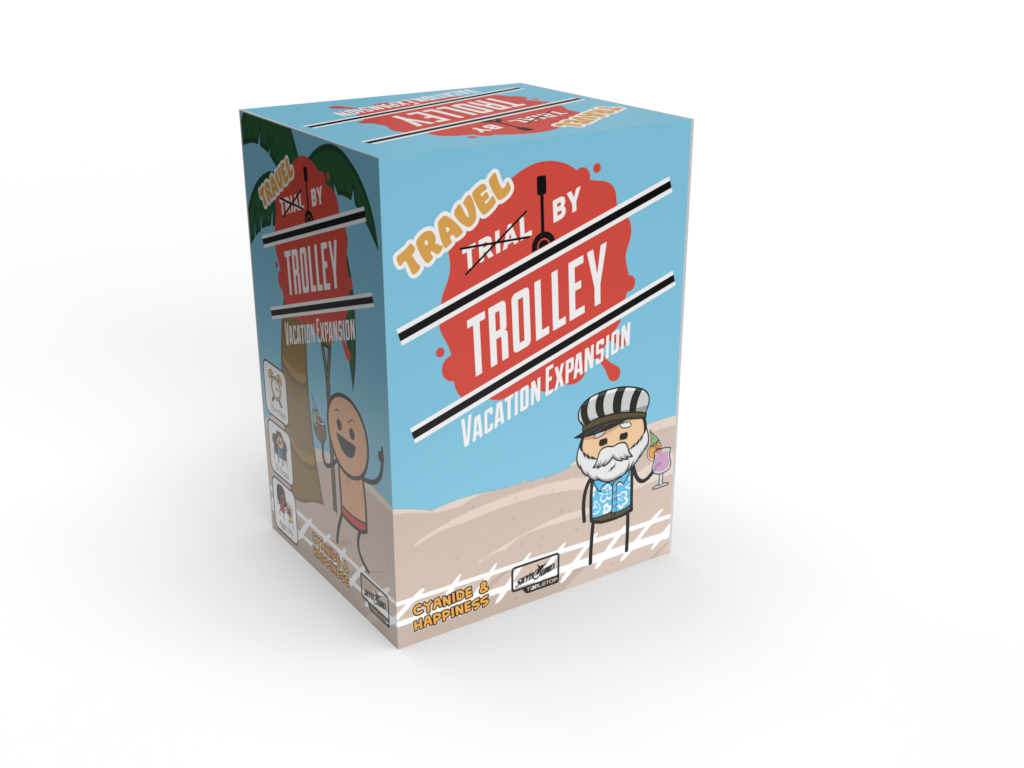 Mr. Lovenstein Presents: No Context – $24.99
Invincible #1 Greg Capullo Variant – $25.00 – available Wednesday only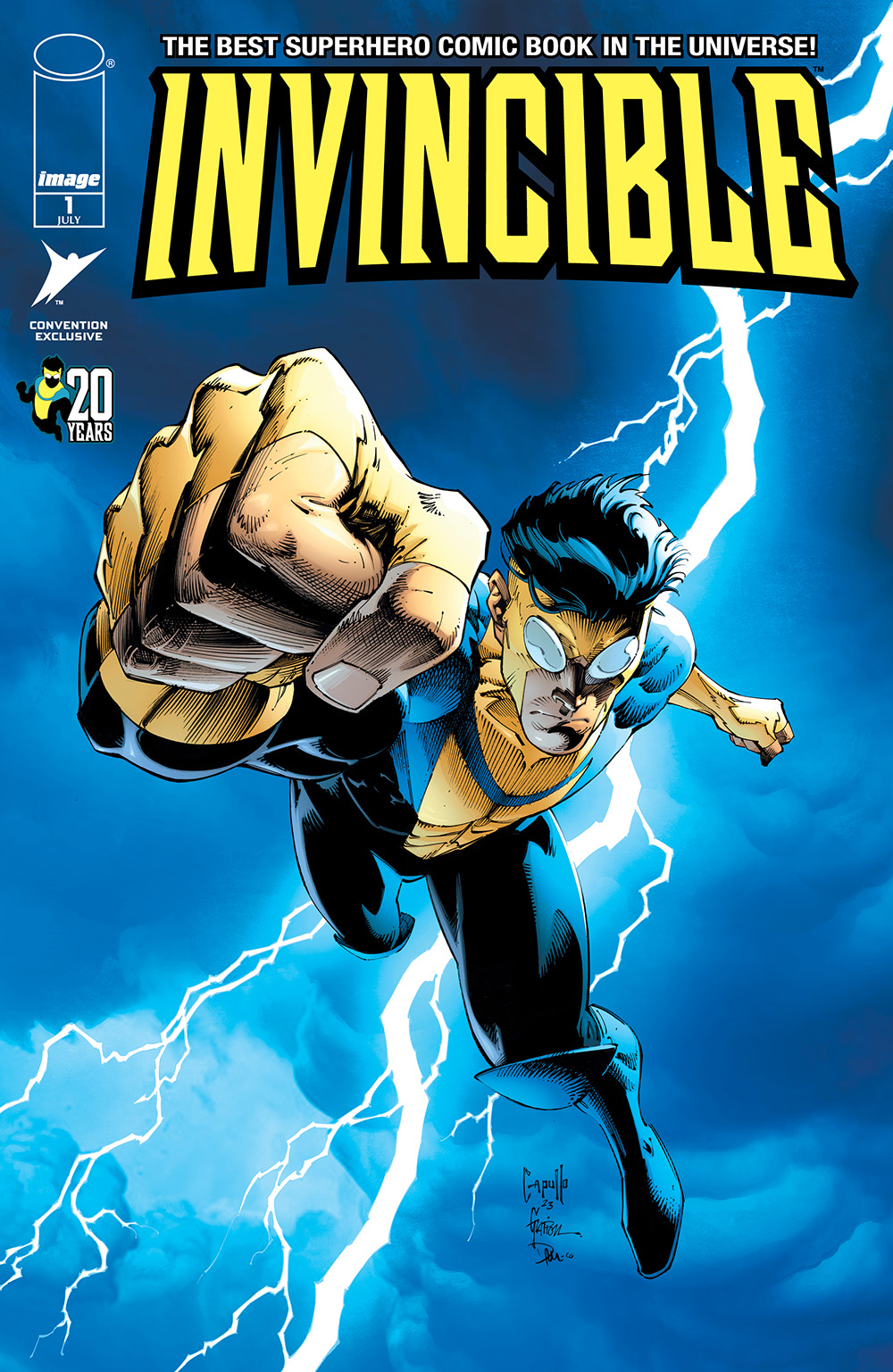 Invincible #11 Tradd Moore Variant – $20.00 – available Thursday only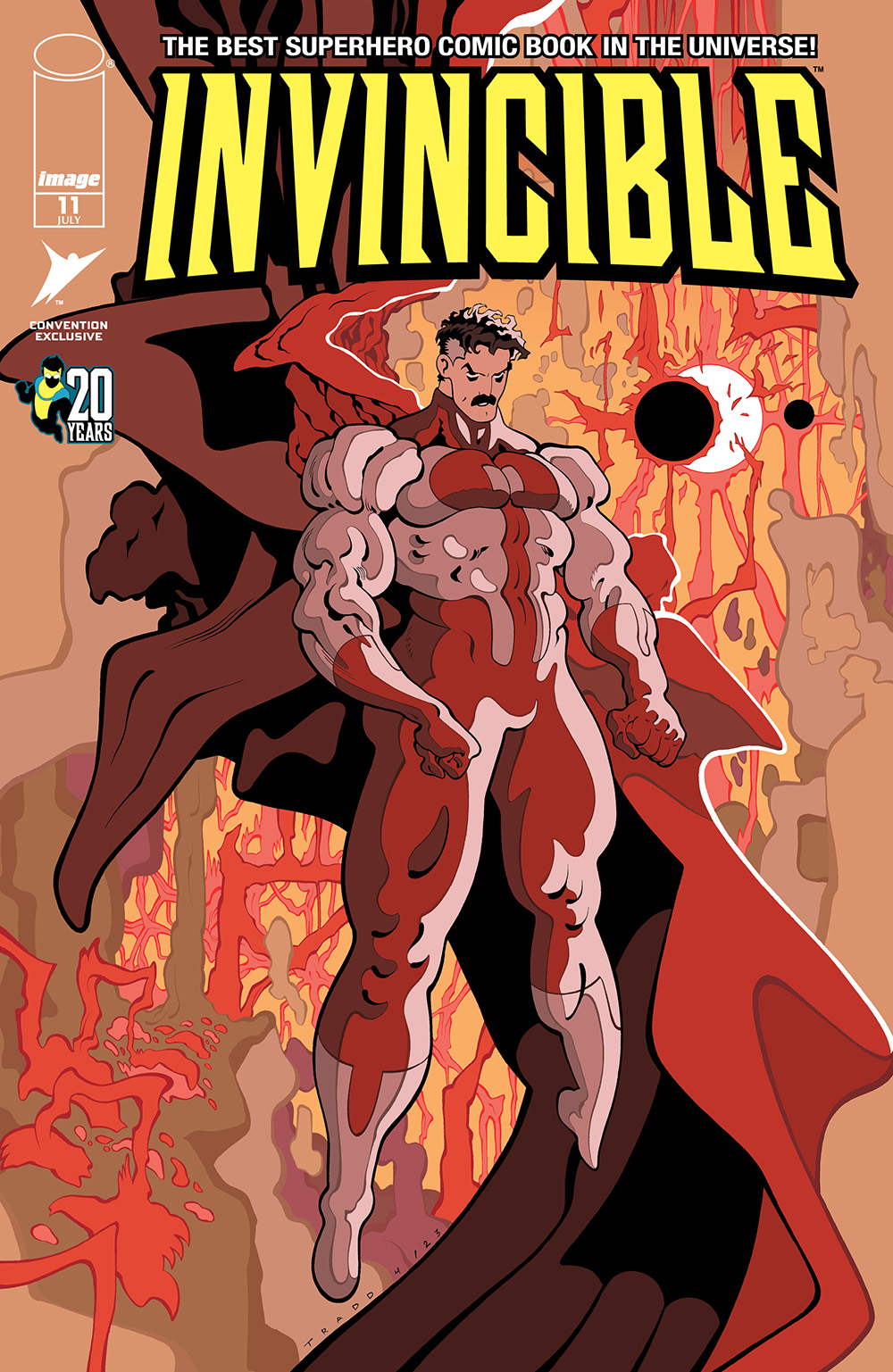 Invincible #19 Andy Kubert Variant – $20.00 – available Friday only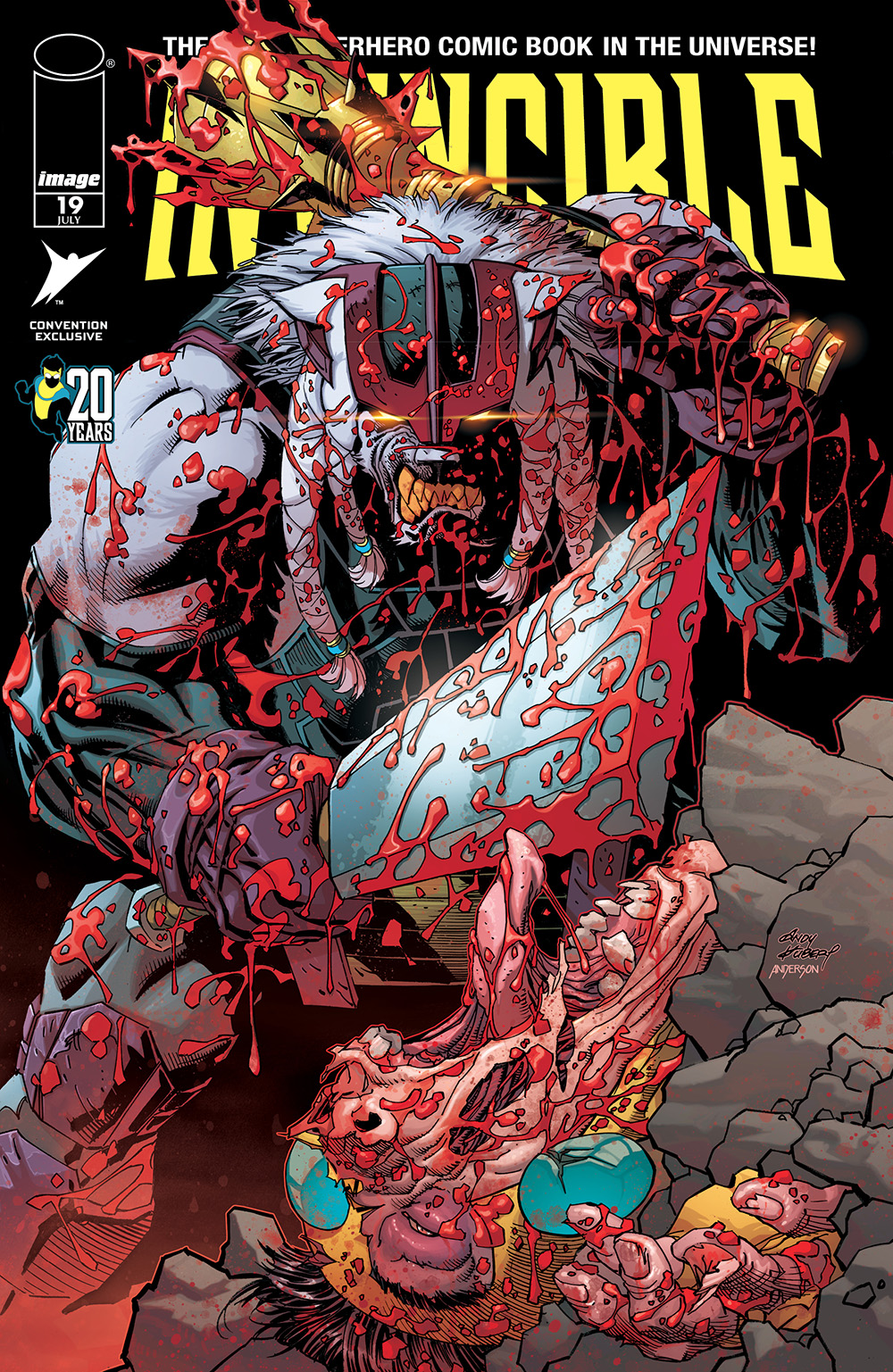 Invincible #2 Rose Besch Variant – $20.00 – available Saturday only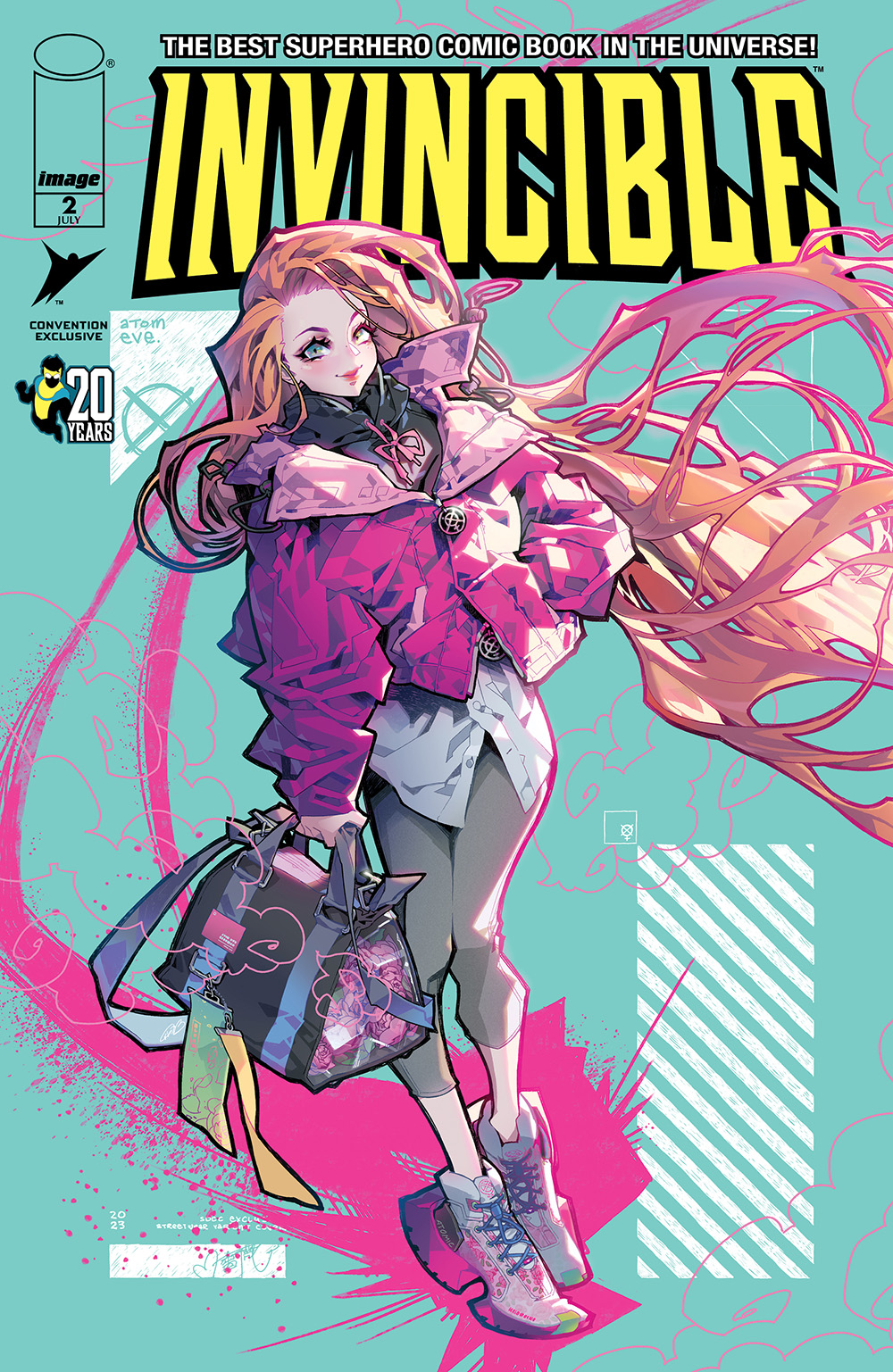 Invincible #2 Justine Florentino Variant – $20.00 – available Sunday only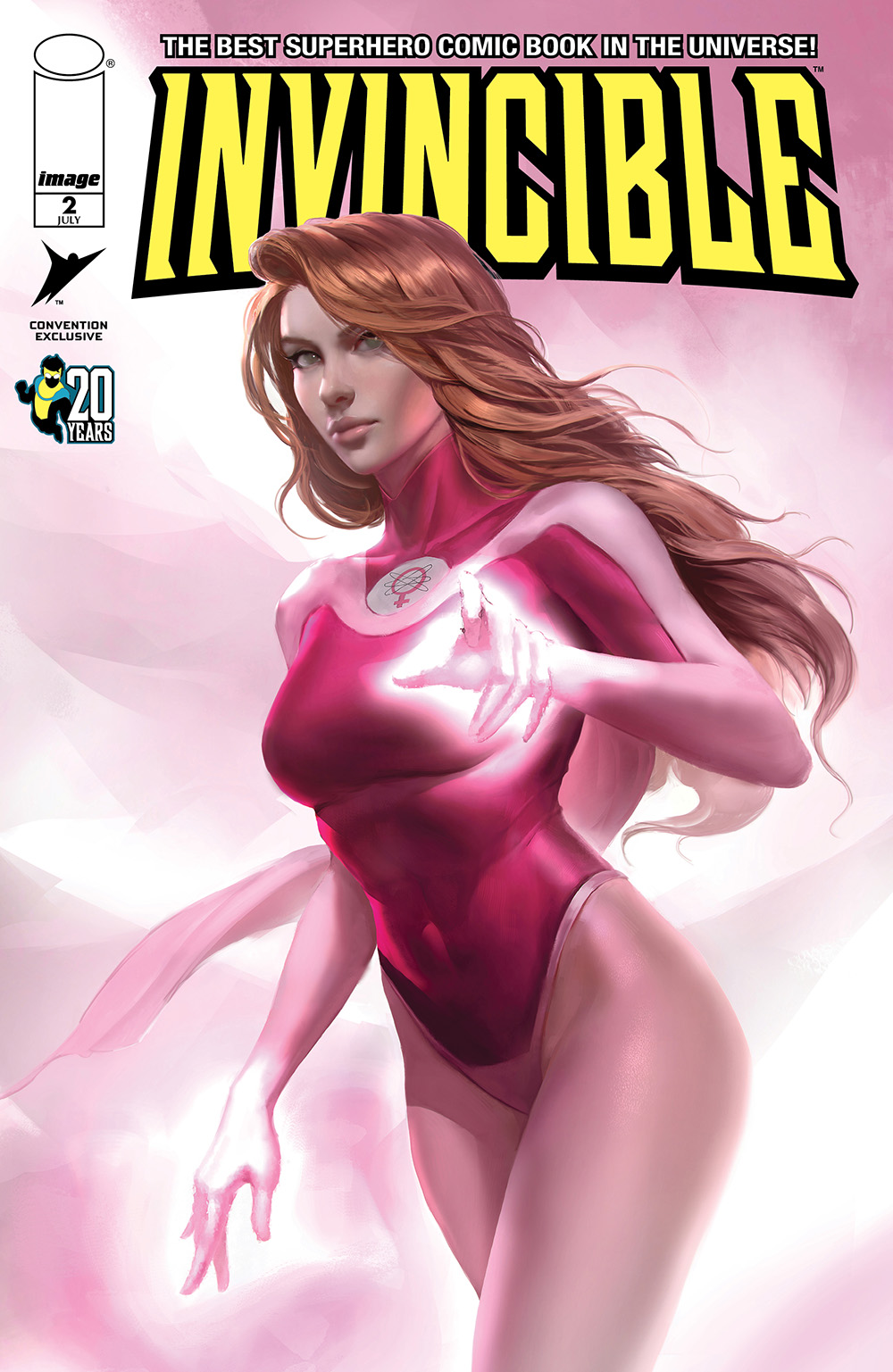 Void Rivals #1 Daniel Warren Johnson Variant – $20.00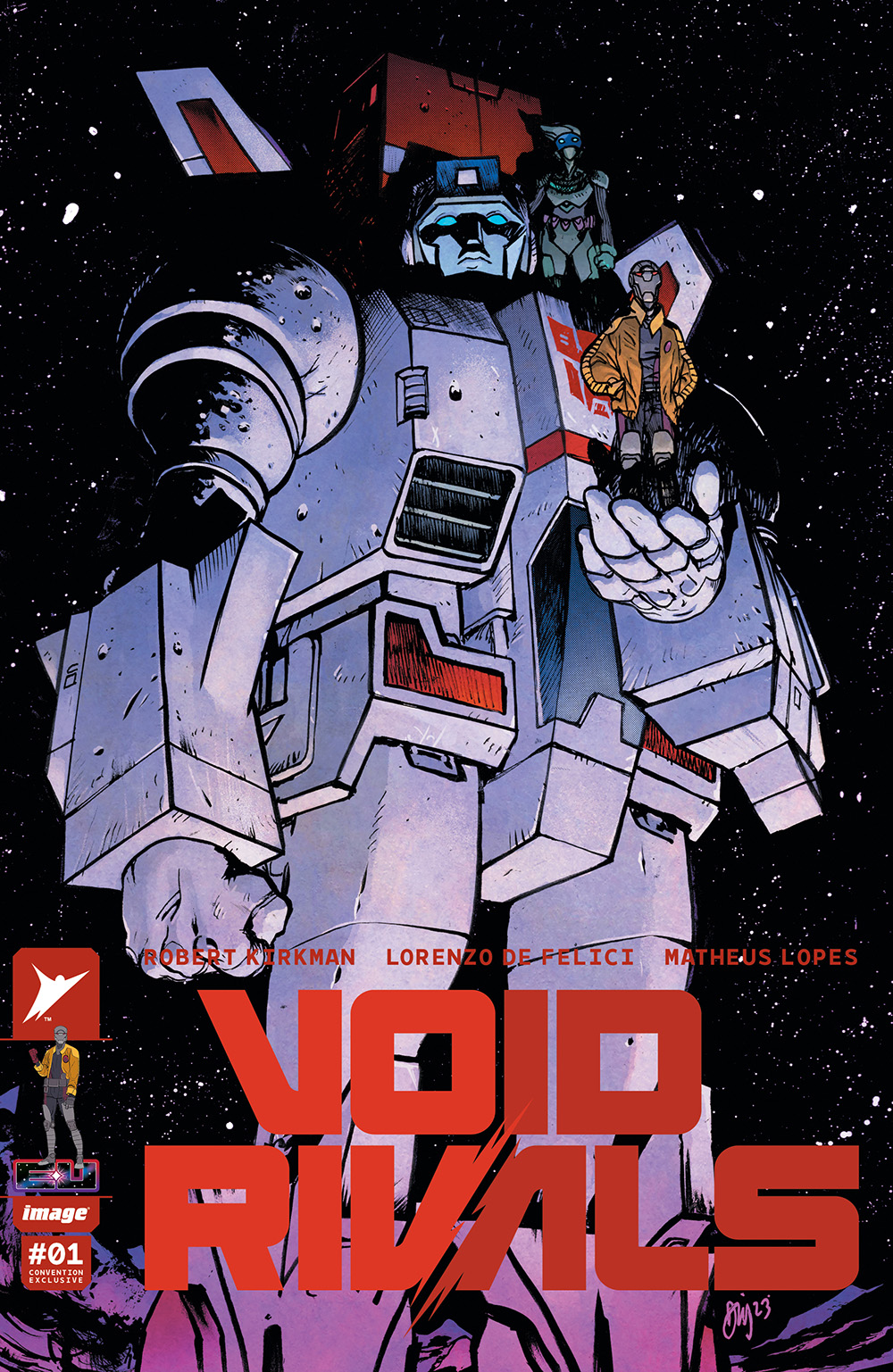 Transformers #1 Ashcan – $20.00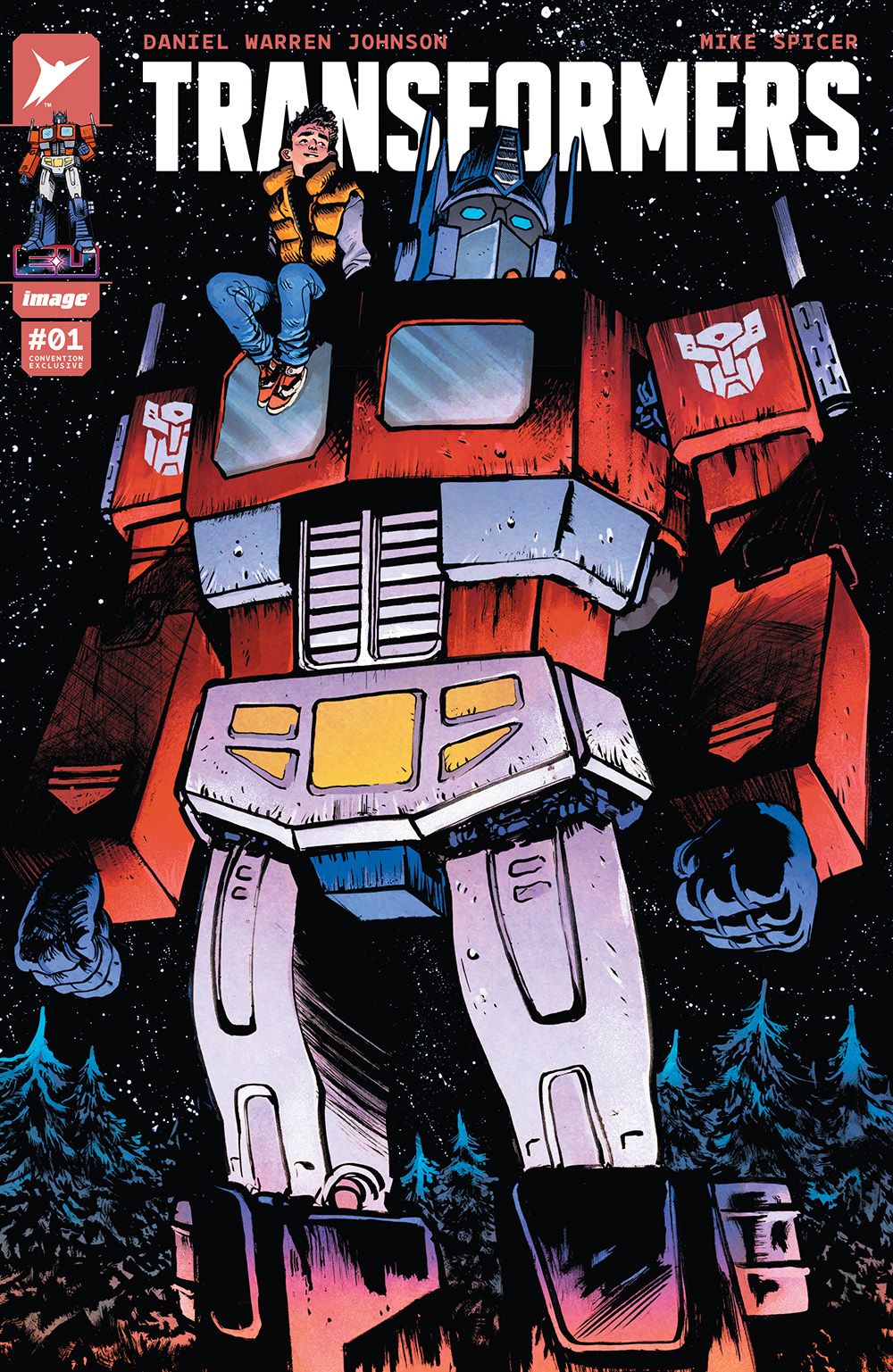 Creepshow Volume 2 #1 Ashcan – $10.00