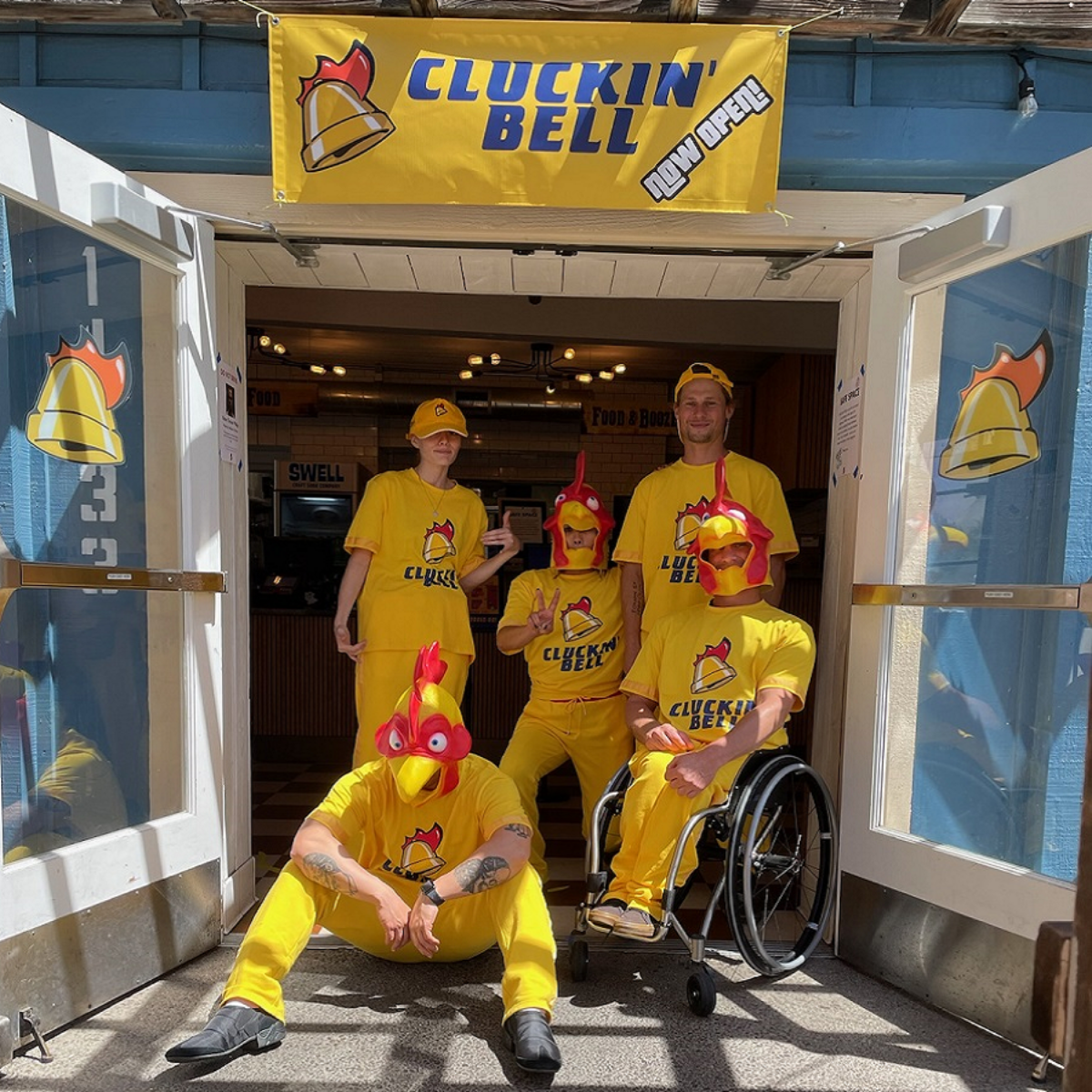 Smokin J's, a family-owned San Diego BBQ restaurant, will be hosting a "Cluckin' Bell" pop-up in the Gaslamp during San Diego Comic-Con, inspired by the fictional restaurant from Grand Theft Auto.
They have partnered with boyworldwide, an LA-based fashion and art brand, for the takeover, which will re-theme 751 4th Ave into five days of food, drinks, and a "truly unique video-game inspired experience", with an exclusive menu inspired by the game.
They will also be serving eCola and Orang-O-Tang for those looking to quench their thirst, and offering limited edition versions of their uniform for sale, and exclusive yoga mats in exchange for conquering their Beat the Cock push-up contest.
You can join them:
Wednesday, July 19 – 11am-9pm
Thursday, July 20 – 11am-9pm
Friday, July 21 – 11am-12am
Saturday, July 22 – 11am-12am
Sunday, July 23 – 11am-9pm
For those in town early, they will also be doing a Burger Shot themed experience at 14035 Midland Rd. from July 14-16.
You can read more on There San Diego.