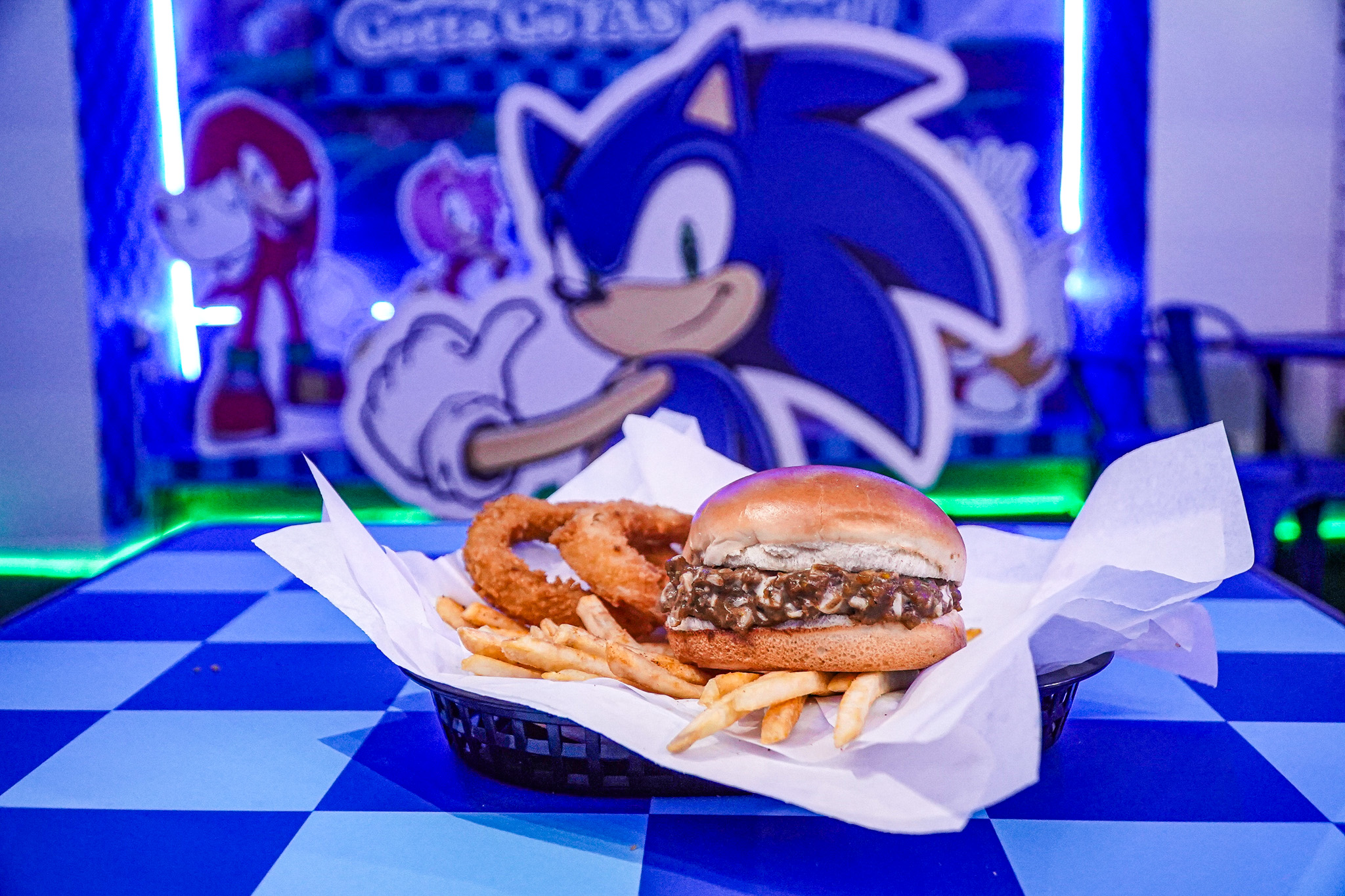 We hope you're hungry.
SEGA and restaurateur Andy Nguyen of Secret Sauce Society will be opening a Sonic the Hedgehog Restaurant Pop-Up at San Diego Comic-Con, and it opens… TOMORROW! Yes, it will be open from Thursday, July 13 through August 20, at 910 J St.
Visitors will find a menu heavily inspired by Sonic's universe, with menu items such as "Sonic's Classic Chili Dog"; the "Knuckles Sandwich," a crispy fried chicken sandwich; and "The Evil Genius" egg salad sandwich. Sides will include "Golden Ring" onion rings and "Fast Fries," a homage to Sonic's speed.
And of course, there will be a blue drink — the "Blue Blur" (Sonic) blueberry slushie, the "Smashing Echidna" (Knuckles) cherry slush; "Flying Fox" (Tails) mango orange slush; and "Team Dark" (Shadow) mocha milkshake.
Every order will come in custom-designed Sonic packaging, and visitors will also be able to purchase exclusive Sonic the Hedgehog Speed Cafe merchandise including t-shirts, hoodies and hats.
While the soft open will launch on Thursday, July 13, there will be a Grand Opening celebration on Wednesday, July 19 at 11am, with SEGA of America and the official Sonic mascot.
It will be open 11am-9pm from July 13-18 and July 24-August 20, and then 11am-midnight July 19-23.