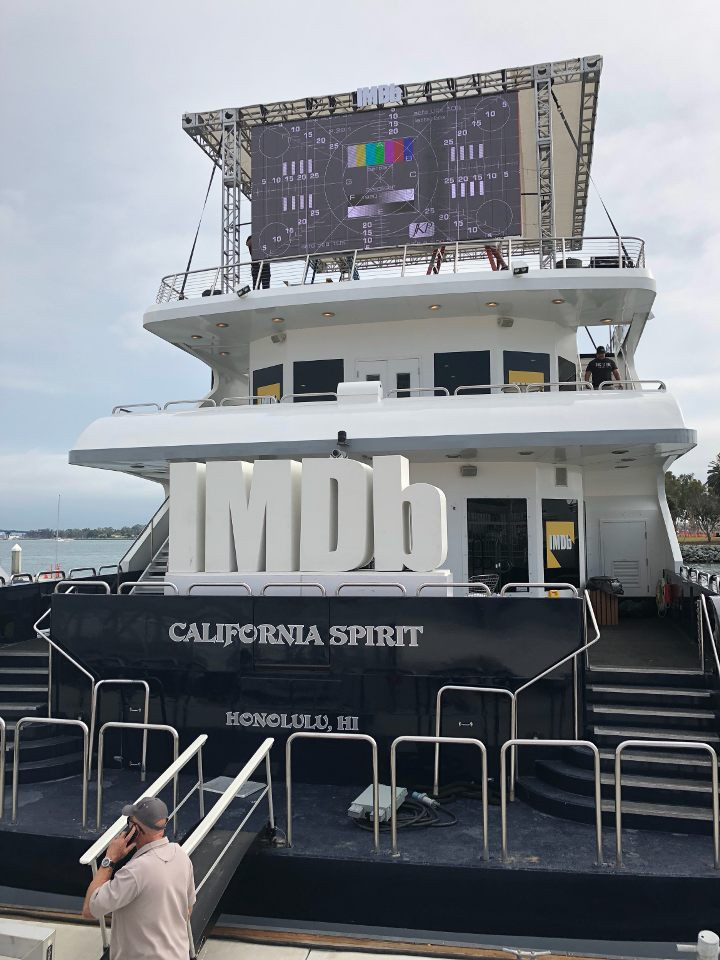 Get ready to cruise back into San Diego Comic-Con with the IMDboat.
The fan-favorite boat, brought to you by IMDb, is back Thursday-Saturday at the convention, and will once again be docked at Fifth Avenue Landing, directly behind the convention center.
Fans onboard will get to participate in activities for LEGO® DREAMZzz including a fan screening, as well as drinks celebrating many of Freevee's most popular titles including Jury Duty and Bosch: Legacy, giveaways, and more.
Once onboard, guests will get to help build a mystery mural with LEGO bricks. For more LEGO fun, you'll want to experience a family-friending screening of the new LEGO DreamZzzz series aboard the boat, on Thursday, July 20 from 6:30pm-9pm with special guests including voice actors Sarah Jeffery, Vincent Tong, and industry influencers. Attendees at the watch parties will be treated to refreshments, appetizers, and LEGO gifts, all while getting to view an episode of the Prime Video series. Space is limited, but you can join the waitlist now.
In the day, fans will get to test their knowledge on movie and TV trivia for a chance to win prizes in the interactive trivia lounge. There will also be a cosplay portrait studio with a keepsake photo, and an oversized Jack Link's Flamin' Hot jerky bag which you can snap a photo of in the digital photo booth to receive free samples.
Fans will also find complimentary specialty drinks, including alcoholic beverages for 21+, for Freevee TV series including Alex Rider, Bosch: Legacy, Primo, Jury Duty, and Judy Justice at the Stream & Sip with Freevee Bar. Guests will enjoy refreshments and chilled snacks including frozen bananas and popsicles, and receive swag from IMDboat sponsors, including the LEGO Group, Jack Link's, Flamin' Hot, Conair, and Freevee.
Keep an eye around the boat as well, as brand ambassadors will be on the boardwalk to inform you about LEGO DreamZzzz series and Conair, who will be hosting trivia and games and providing gifts. You can register now, but entry is first come/first serve.