Toast.
Butter you're here for the news, let's get to it:
Artist Sam Grinberg is heading to Small Press #D-05 and bringing some deliciously badass shirts… for the Cookie Crew. These tees are debuting at the con and a limited run of 20, available in sizes Small-XL.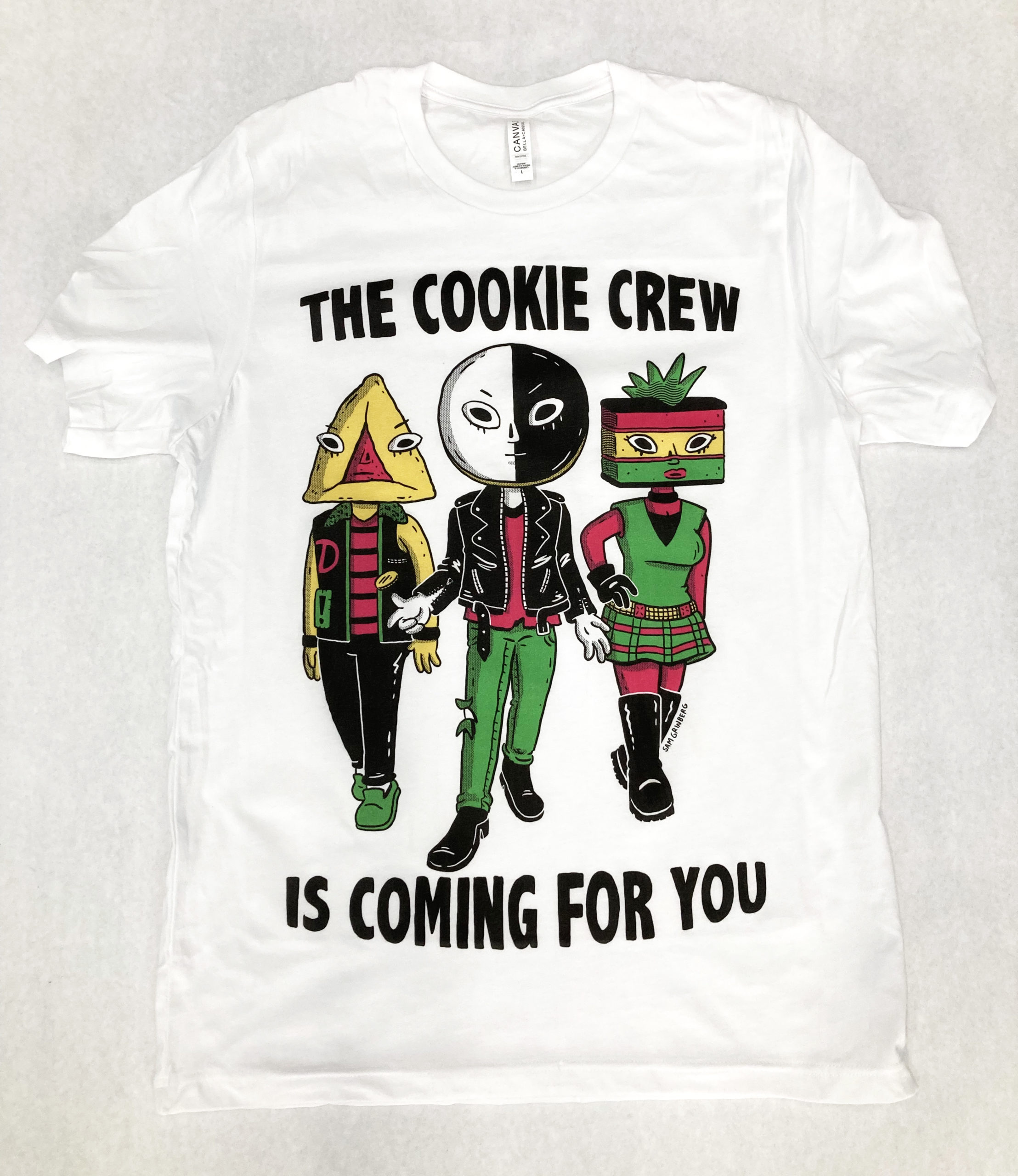 Grinberg will also be debuting a new comic at his table, Pancake Jake, a 28-page supernatural Are You Afraid of the Dark?-esque tale centered around late-night diners and suburban legends.
Billy Tucci is bringing Shi to Comic-Con with these limited edition " Barbie Homage" Glitter prints which are limited to 99 and actual metal editions which are limited to 25. You can find these at Billy's Booth #1801!
@CrusadeComics 2023 #SDCC Shi limited Exclusives, the "Barbie Homage" Glitter (just 99 editions) and Actual Metal Editions (just 25 editions)!
For those who cannot make @Comic_Con, a limited amount of our SDCC Specials are now available at https://t.co/szNUVUi8XQ #Barbie pic.twitter.com/jQP2Pbr4iP

— Billy Tucci #SDCC Booth 1801! (@BillyTucci) July 13, 2023
Invincible fans take notice! Ryan Ottley is bringing the heat with a Atom Eve variant cover for issue #9. You'll be able to find this Comic-Con exclusive at Booth #4901 where you will also be able to have a chance of winning the original art for the cover.
And yet another exclusive we've got for SDCC next week! Invincible issue 9 Atom Eve cover variant. Booth 4901! Also, you can win the original art for this cover…more on that soon! pic.twitter.com/QC2LGurUSW

— RYAN OTTLEY (@RyanOttley) July 13, 2023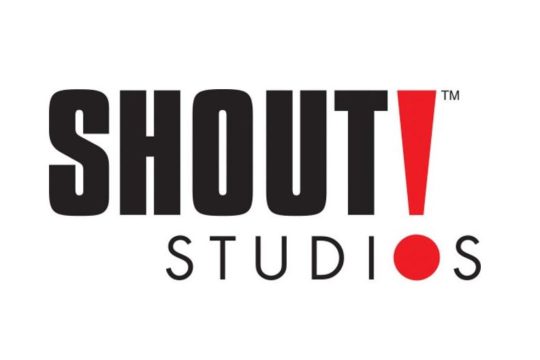 Do you like panel swag? Of course you do. If you have plans on attending "Star Wars Fandom in the Immersive Frontier: Galaxy's Edge, Galactic Starcruiser & Beyond" then chances are you'll get your hands on a Superfan Swag Pack containing: themed SDCC badge ribbon, exclusive trading card, and a 5″x7″ art print. The panel is Friday, July 21 at 5PM in Room 7AB.
View this post on Instagram
Ian Nichols will be debuting their new comic Undersea Hero! Found at Booth #2200, you'll have a chance to purchase a limited edition book and print.
Big news for @Comic_Con my new comic book Undersea Hero is an Official SDCC 2023 Debut! There's a limited edition book and print that will be at booth 2200, along with some other fun stuff.#comicbooks #ComicArt #SDCC #debut #art #artist pic.twitter.com/62gjI9Mpgf

— Ian Chase Nichols (@IanCNichols) July 13, 2023
Capcom USA returns to San Diego Comic-Con with Booth #215. If you play Exoprimal at their booth you will receive an exclusive Zombiesaur pin! You can also try out Rashid for the first time in Street Fighter 6.
We'll be at San Diego Comic-Con 2023 from July 20-23 at Booth #215!

🦖 Play a match of @exoprimal for an exclusive Zombiesaur pin
🌪️ Rashid will be playable for @StreetFighter 6
🏆 Street Fighter 6 SDCC Tournament

Can't wait to see you there! #SDCC2023 pic.twitter.com/75MEFw7sEs

— Capcom USA (@CapcomUSA_) July 13, 2023
Sign up for the SDCC Street Fighter 6 Tournament!

The winner receives a guaranteed spot to compete at the Capcom Cup X LCQ with airfare and hotel included. https://t.co/dkiJ3zJKxX

— Capcom USA (@CapcomUSA_) July 13, 2023
tees0nline is bringing these great looking Pokemon exclusive print to San Diego Comic-Con. There will be a very limited run of this specific one and you can find it at booth #4715
View this post on Instagram
Tom Bryski returns with another print in his line of monster cereals. Yogurt Ghoulie, along with additional monster cereal prints can be found at table F-4!
View this post on Instagram
View this post on Instagram
View this post on Instagram
Artist Eric Gonzalez will have this perfect Dapper Dog pin available at booth #1537, probably just the tip of the iceberg of cool stuff you can find there.
View this post on Instagram
Everywhere you look you might be seeing the art of David Nakayama, prolific cover artist, at Comic-Con. This variant for Lady Death: Enchantments #1 will be available at booth #5530 for Coffin Comics. They will have 4 different versions, including holo-foil and metallic plus 11″ x 17″ prints. Nakayama himself will be at booth #4901 the whole weekend.
View this post on Instagram
Here's a quick reminder that you can get copies of Kaveh Taherian's new book Mothman's Compendium of Southern California Cryptids (and much more!) at Artist Alley booth #BB-02.
View this post on Instagram
We'd be remiss not to mention the news from yesterday regarding the SAG-AFTRA strikes and how they have already affected and will continue to affect San Diego Comic-Con this year. However! It's not all doom and gloom and cancelled panels. Jamie Lee Curtis assured fans on Instagram that she will still be attending to promote her new comic book, Mother Nature.
View this post on Instagram
He told me his SDCC plans are unchanged by the strike.

— Linda Iroff 🌈✡️ 🌻 (@LindaofNote) July 14, 2023
This print, that ice-cold, Michelle Pfeiffer, that white gold. Chris Uminga's Catwoman print (inspired by Michelle Pfeiffer's take on the classic character) will be available at booth #BB-18.
View this post on Instagram
And finally…..This is not the kind of egg you put on avocado toast. This is a different kind of egg , The Cabinet of Curiosity Eggs are created, sculpted and painted by Karen Hsiao ("Miso") and you'll be able to find them at booth #G-1
View this post on Instagram
Got some serious opinions about breakfast breads? Let us know by dropping us a line, or tweet us at @SD_Comic_Con.
If you missed our previous Under the Tents 2023 posts, you can find them HERE