Upper Deck is bringing their high quality trading cards and prints back to San Diego Comic-Con, where they'll be set up at Booth #307. Stop by to check out this year's latest debuts and exclusives.
[UPDATE July 13]
Upper Deck has unveiled this year's convention exclusive trading cards, for World of Warcraft Wrath of the Lich King. This convention exclusive trading card pack features classic images from the acclaimed Wrath of the Lich King, World of Warcraft expansion, including card designs inspired by the game's cover art and character sheets.
You'll receive the entire 18-card base in each pack, as well as one parallel chase card, which boasts foil board technology not found in the original Wrath of the Lich King trading card set. There are two tiers of parallel chase cards — Pattern Foil Board Northrend Parallels and Golden Pattern Foil Board Icecrown.
Be sure to stop by their booth to pick up the set for $25.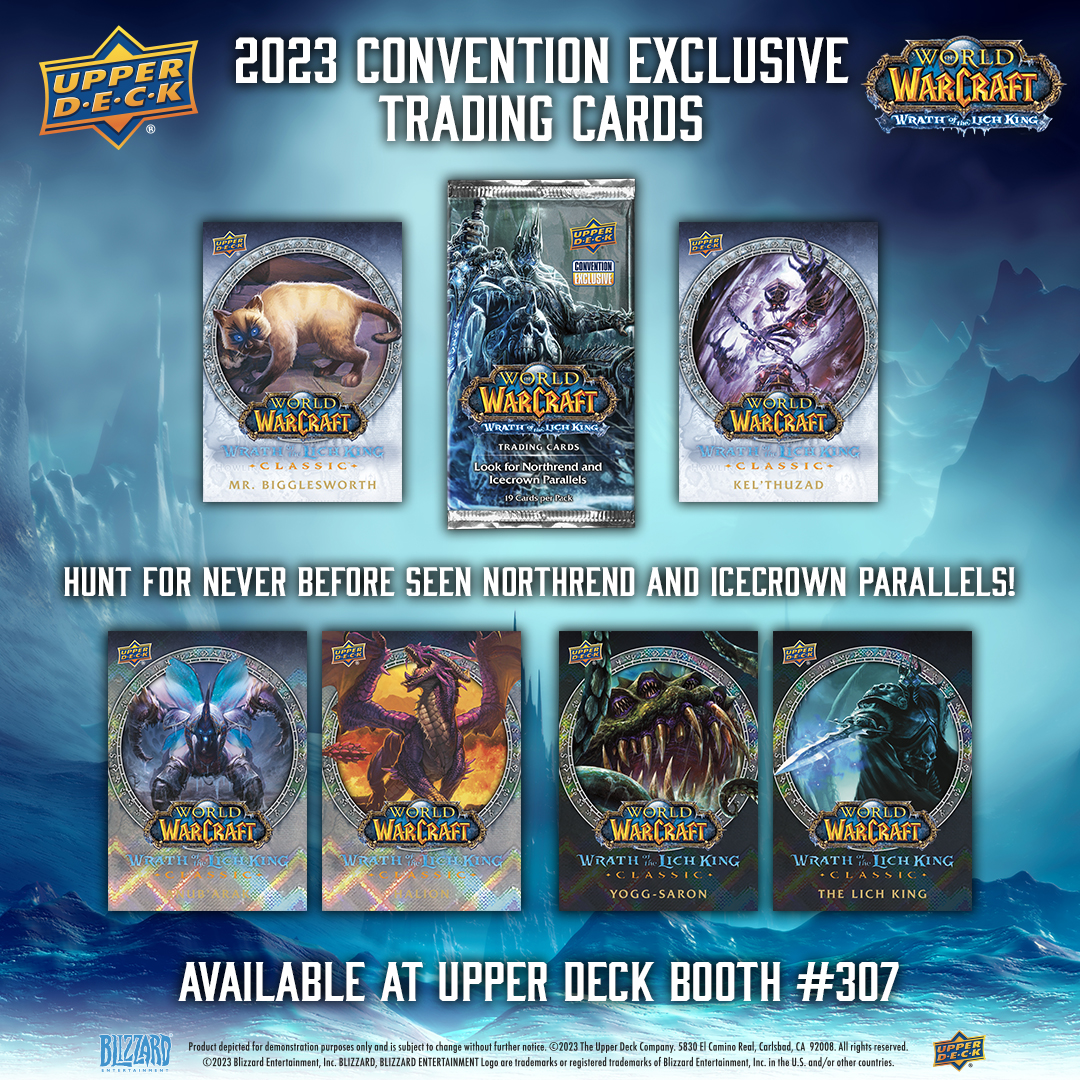 [UPDATE July 7]
Upper Deck is making some mischief with two new debut Upper Deck Gallery UD Gallery Limited Edition prints. They'll be bringing fine art prints for "Loki: God of Mischief" and "Lady Loki: Goddess of Mischief" to Booth #307. The two prints mirror each other, with Loki bathed in the warm glow of day, while Lady Loki is washed in the dancing northern lights. Artist Serena Malyon created both pieces originally with watercolor and acryla gouache, giving the art prints their bright colors and unique compositions.
The regular edition Loki print is hand numbered out of 250 and available for $60, and the variant edition Lady Loki print is hand numbered out of 100 and will be available for $100. These were created using a high quality Giclée printing process, printed on 300 GSM, 100% Cotton Archival White Paper, 18" x 24", and each limited edition print is accompanied by a COA (Certification of Authenticity).
In addition to being at Booth #307 starting Preview Night, they will also be available on UpperDeckGallery.com Wednesday, July 19.