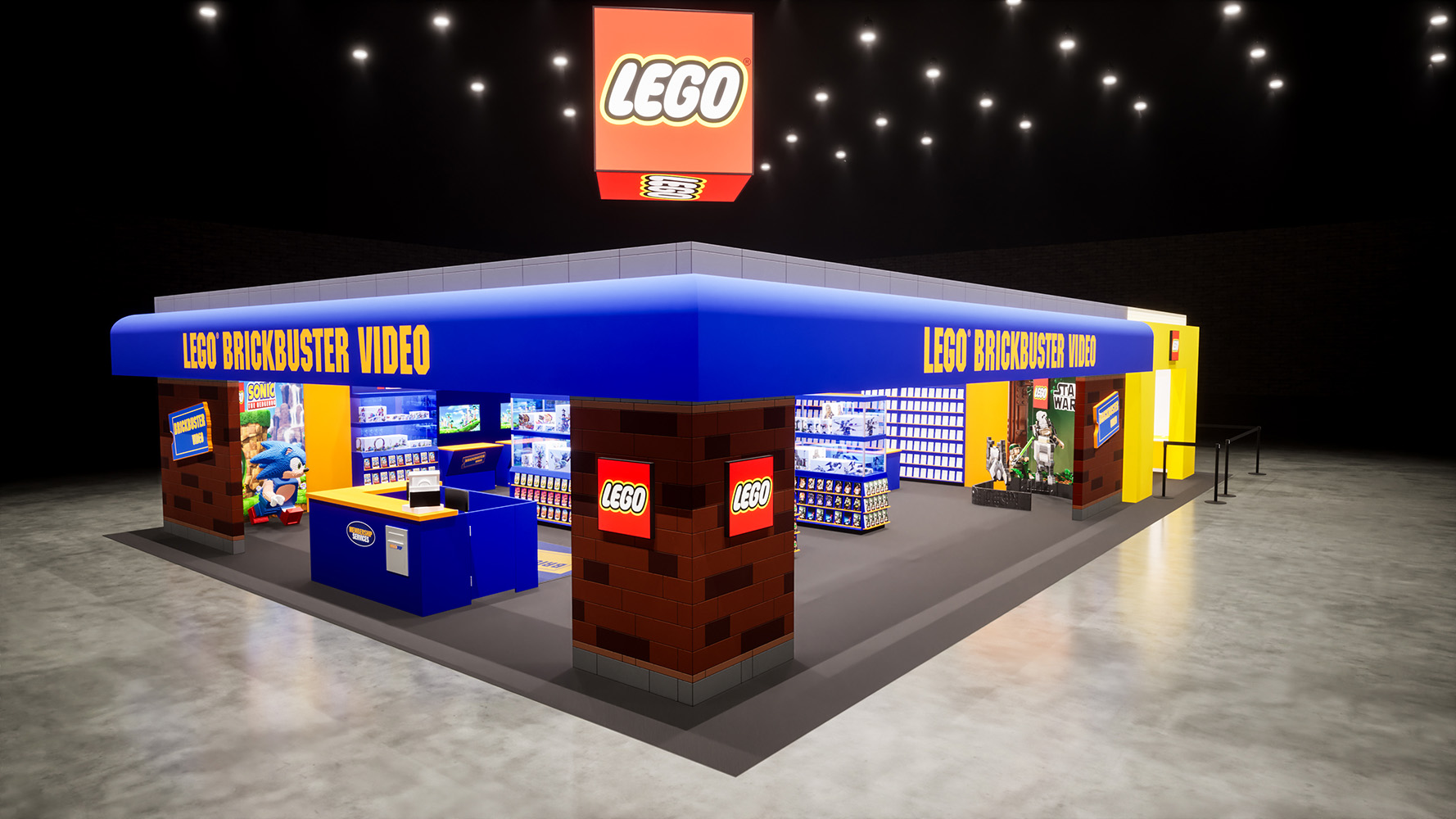 Be kind and rewind — back to the 1990's, as LEGO® takes you back in time with their LEGO® Brickbuster Video fan experience at San Diego Comic-Con 2023.
When you visit Booth #2829, you'll be transported into a wonderfully retro "storefront" showcasing many of your favorite entertainment and gaming properties, alongside interactive photo and play moments, and gaming kiosks.
Fans can can create your own custom creations for the iconic "New Releases" wall, enjoy photo ops with life-size LEGO models (including some in a new "movie standee" style), and even build your own Minifigure with a limited-edition LEGO Brickbuster Video themed torso.
You can browse all the latest LEGO® building sets the same way you used to browse your favorite VHS rental store — where more than 50 LEGO® building sets will be displayed (and which will also be available for purchase), including new sets for Sonic the Hedgehog, LEGO® DreamZzz™, LEGO® Ninjago®, Star Wars, Marvel, and Super Mario, and more.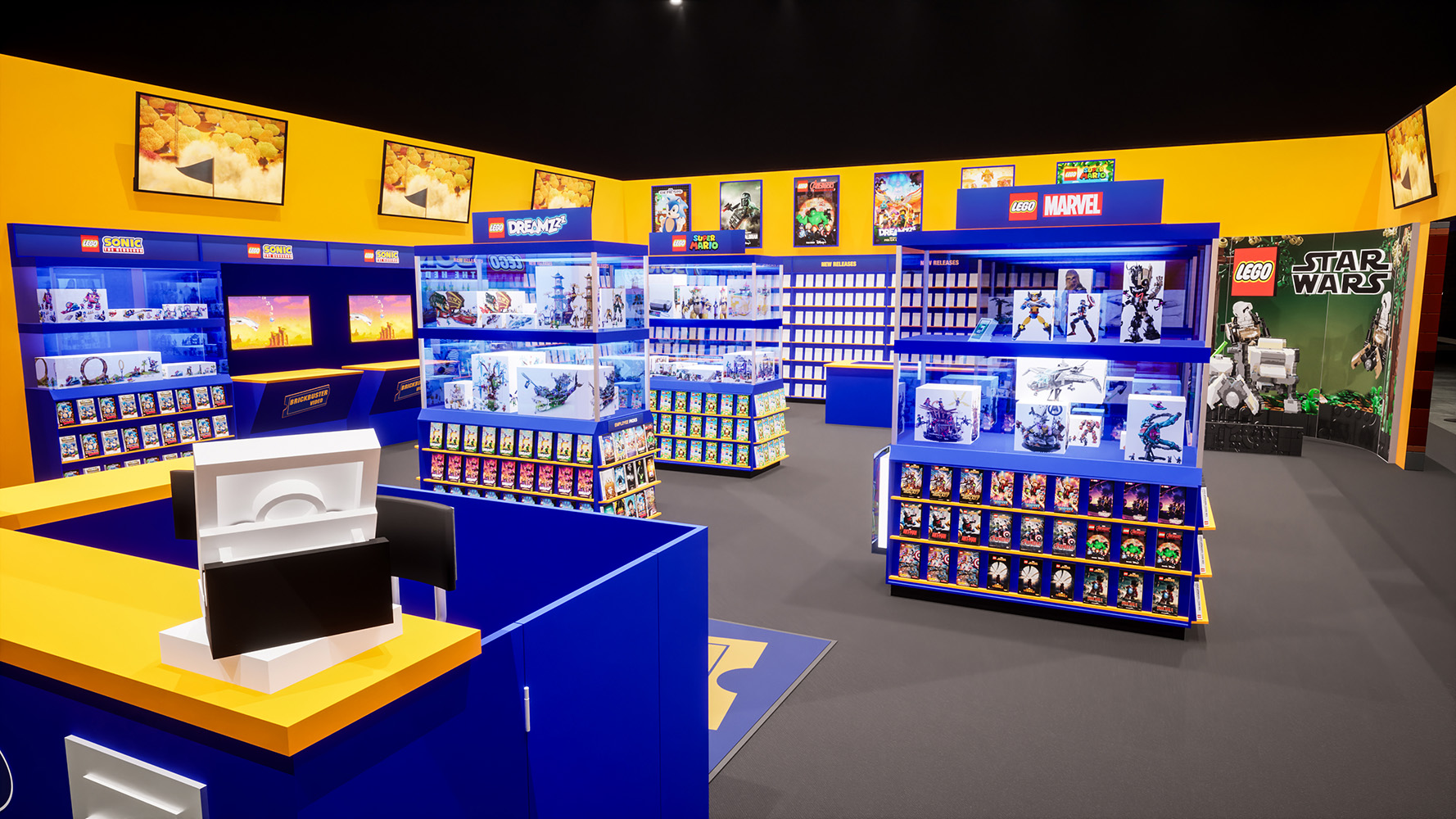 There will also be talent on hand throughout the week, including daily signings with the cast of LEGO DREAMZzz™ on Thursday, July 20 at 12pm, LEGO Masters' judge Amy Corbett and Season 3 winner Stacey Roy on Friday, July 21 at 12pm, and the LEGO Ninjago cast on Saturday, July 22 at 1:30pm. LEGO Design Master and Manager Builder Pete Donner will also be on hand for a Q&A from 5:30pm-6:30pm on Friday.
Outside the booth, you'll find a convention-wide swag hunt, featuring the familiar clamshell VHS cases for fans to find and return (with prizes redeemable via the "Brick Drop" at the LEGO Brickbuster Video Info Desk).
LEGO is also ready to get nautical, as they'll be part of the IMDb Boat Experience. Fans onboard the ship (Friday-Sunday) will be able to contribute to a 10'x10′ LEGO DREAMZzz™ Mystery Mural built entirely of LEGO bricks that will reveal a mystery photo by the end of the three days. On Thursday evening from 6:30pm-8:30pm, the IMDb will also be home to a special LEGO DREAMZzz™  watch party, which will be open to the public, on a first-come first serve basis via registration.