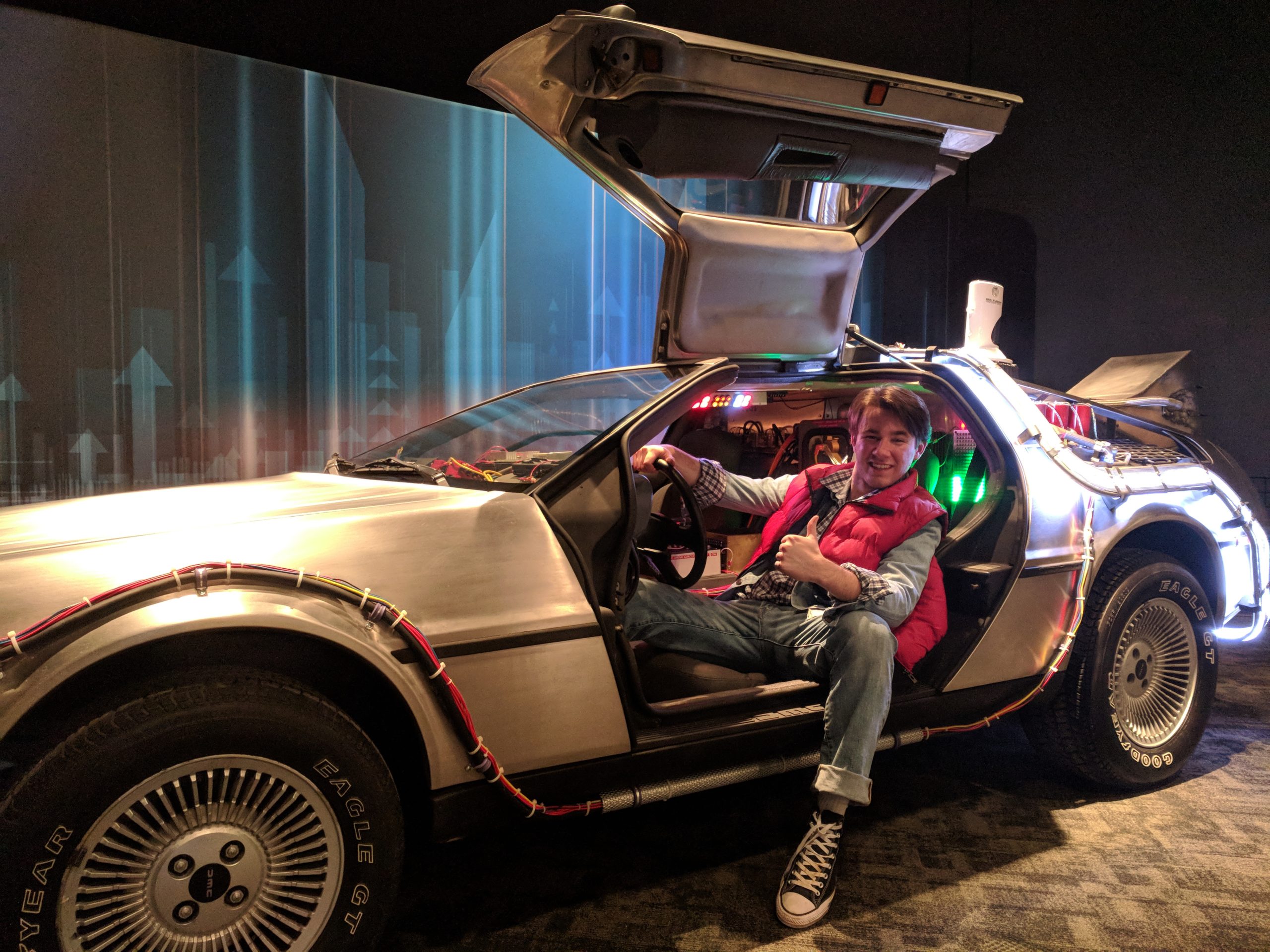 The Comic-Con Museum offers fans, families, and beyond the opportunity to expand their San Diego Comic-Con experience further than just July with an exciting line-up of exhibits focused around pop culture, comics, and beyond.
Today, they've announced their new fall 2023 exhibits debuting October 4, which features their new headlining exhibit, Popnology. This interactive exhibit looks back at how the pop culture of yesterday has influenced the technology of the future, exploring the fantasy and reality of driverless cars, robots, drones, 3D printers, and more.
Museum attendees will get to explore:
How We Play – The future of toys and games. Is virtual the new reality? Experience Oculus Rift and virtual projection games.
How We Connect – The revolution in communication technology, with concept drawings from the visual futurists who created the looks for Blade Runner.
How We Live and Work – Inventions and ideas that shape daily life, including interacting with robots.
How We Move – The future of transportation on Earth and beyond. Check out everything from a full-sized replica of the Back to the Future DMC DeLorean to the world's first 3D-printed car.
Previous exhibits which opened around San Diego Comic-Con this summer, "Excelsior! The Life and Legacy of Stan Lee", "COWBOY BEBOP 25th Anniversary Art Exhibition", and "My Hero Academia Installation" will be continuing, and will be joined by two new exhibits.
The first of which is "Colleen Doran Illustrates Neil Gaiman", which features original artwork by the award-winning artist Colleen Doran. The new exhibit will focus on her work illustrating the stories of Neil Gaiman, including Chivalry, Snow, Glass, Apples, The Sandman, Troll Bridge, American Gods, Norse Mythology, and the upcoming Good Omens.
The centerpiece of the exhibit will be 20 hand-painted pages for Doran and Gaiman's Chivalry (Dark Horse Books), the Eisner-award winning graphic novel adaptation of Gaiman's short story which features the story of Mrs. Whitaker, a British widow who finds the Holy Grail in a thrift shop and the knight who offers her priceless relics in exchange so he can win the Grail and end his quest.
Fans will also find "From Big Dots to the Digital Universe: The Evolution of Comic Book Color", a new exhibit celebrating the work of comic book colorist Steve Oliff. Oliff and his company Olyoptics revolutionized comic book publishing with their work using computers for color separation, allowing comic book publishing to thrive. The new exhibit will feature Oliff's award-winning colorist work, including the Japanese manga Akira by Katsuhiro Otomo, Batman, Spawn, and The Maxx.
The three new exhibits will debut on October 4, with tickets available now.
The Comic-Con Museum is open Tuesday-Sunday from 10am-5pm daily, and admission prices range from $25 for adults (18+), $12 for children (ages 6-12), and $18 for seniors (65+), students (13-17), and military. Children aged five and below are free. The Museum will be closed from September 11-October 3 for exhibit installations.