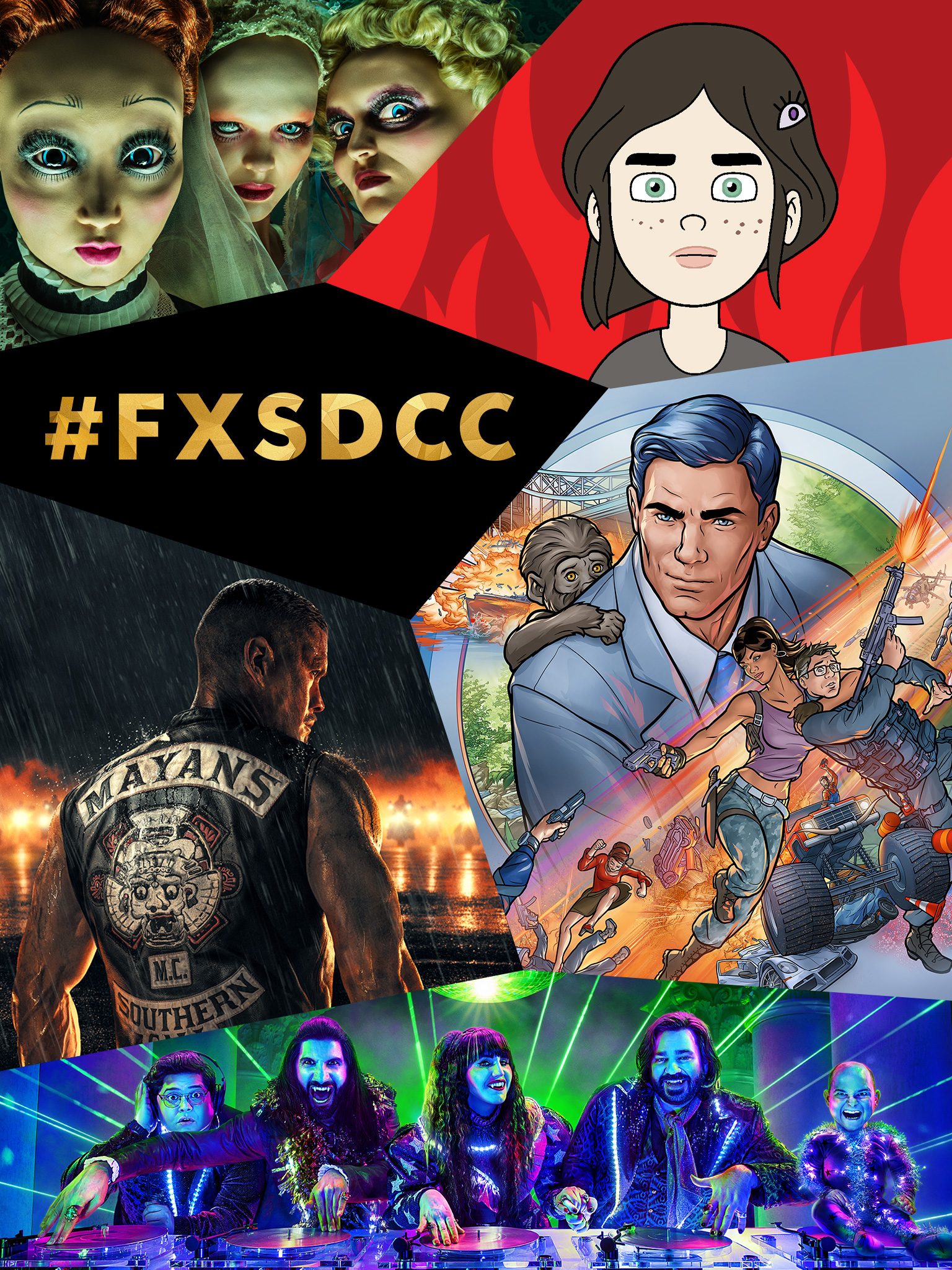 FX Screening – What We Do In the Shadows & Little Demon
It's just not San Diego Comic-Con without FX on the Hilton Bayfront Lawn, their "home base" for several years. Each year, FX delights and scares (but in the best way) attendees at their immersive offsite, holding activations for several of their series.
This year, fans will be able to "descend" into the underworld of American Horror Stories, What We Do In the Shadows, and Little Demon with a walkable labyrinth situated on 100,000 sq. ft. of outdoor space, for attendees to uncover secrets, scares, and surprising giveaways along the way.
The offsite will be open during the following hours:
Thursday, July 21 10am-6pm
Friday, July 22 11am-6pm
Saturday, July 23 10am-6pm
Sunday, July 24 11am-4pm
You'll be able to step into the Garden of the Dolls with American Horror Stories, where fans will venture through an activation and even get a chance to recieve a makeup look by the artist who helped design this season's dolls.
Familiars and creatures of the night alike can party like the undead at What We Do In the Shadows Nadja's nightclub, where you'll be able immortalize your weekend with a photo op.
You can have a hell of a time at the Little Demon Den, where you'll descend further into the world of FX's new animated comedy.
FX will also be hosting an evening of "hilarious fright" on Friday, July 22 from 8pm-11pm. Fans will get an exclusive screening of the series premiere of Little Demon and the latest episode of What We Do In the Shadows.
For reservations, keep an eye on FX's social feeds… if you dare.