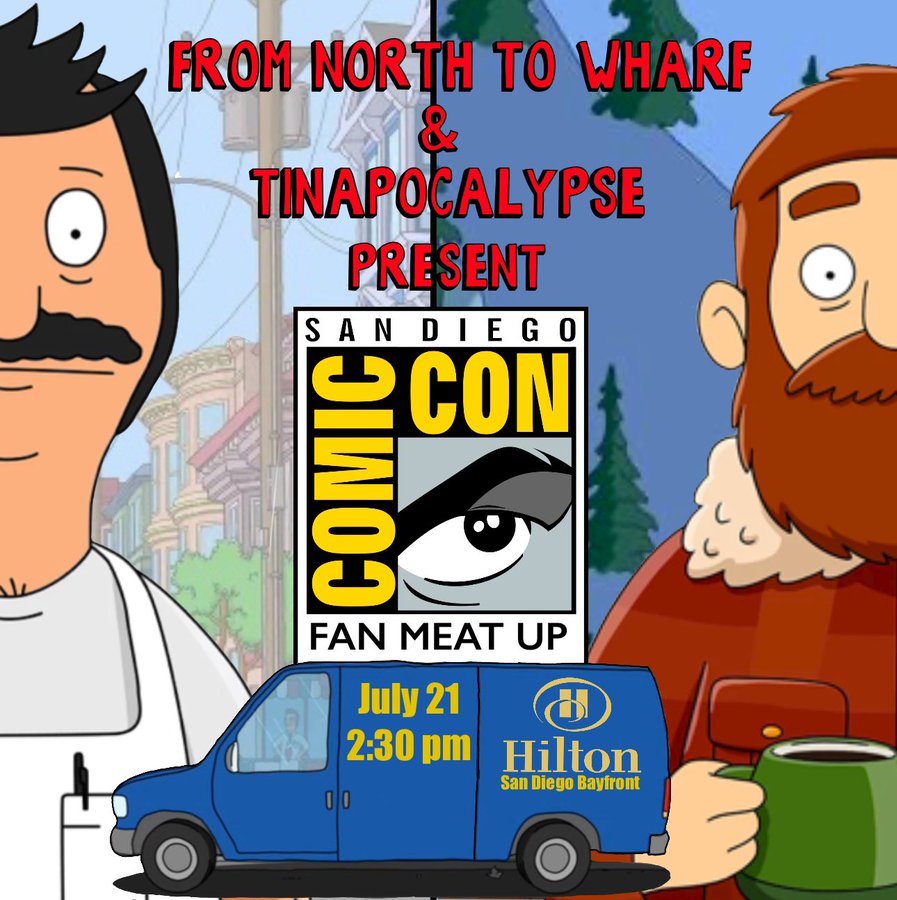 Bob's Burgers & The Great North Fan Meat Up
From North to Wharf and Tinapocalypse have cooked up another fan "Meat" Up for fans of Bob's Burgers and The Great North.
Fans will meet up on Friday, July 21 at 2:30pm at the Hilton Bayfront, with more details to come.  There will be prizes, giveaways, and "a surprise or two". Special surprise guests have been know to pop in for this event so fans should make this one a priority.