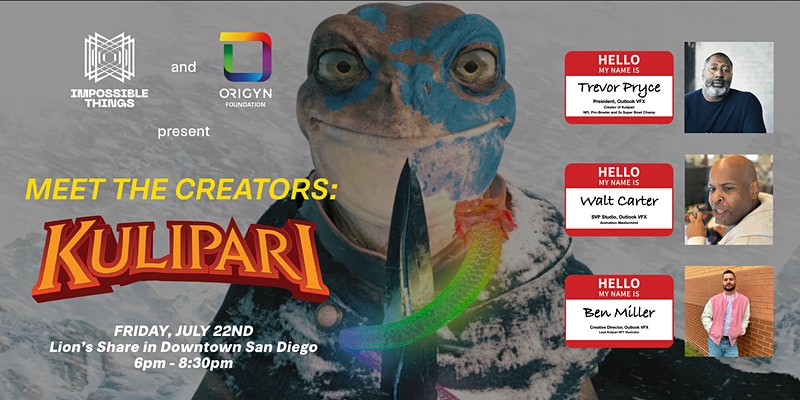 Cocktails and Conversations with the Kulipari Creators
On Friday, July 22, creators of the animated series Kulipari: An Army of Frogs will be hosting a special evening of "creativity, conversation, and anthropomorphic superhero frogs" from 6pm-8:30pm at The Lion's Share's Private Upstairs Venue.
Former NFL star, Kulipari creator, and President of Outlook OVFX Studios Trevor Pryce, plus two additional members of his studio, will be on-site for a cocktail conversation that will cover Kulipari's move to Hulu, new seasons of the show, the upcoming feature-length film, Kulipari's VR and console games, and the soon-to-launch NFT project with IMPOSSIBLE THINGS.
The evening will include two free cocktails and light bites for all attendees, a special NFT only available to event guests, and a raffle featuring limited edition hand-drawn Kuipari prints.
The event is limited to just 100 guests and is first come/first serve. RSVP does not guarantee admittance, but you can RSVP on Eventbrite.
21+ only.