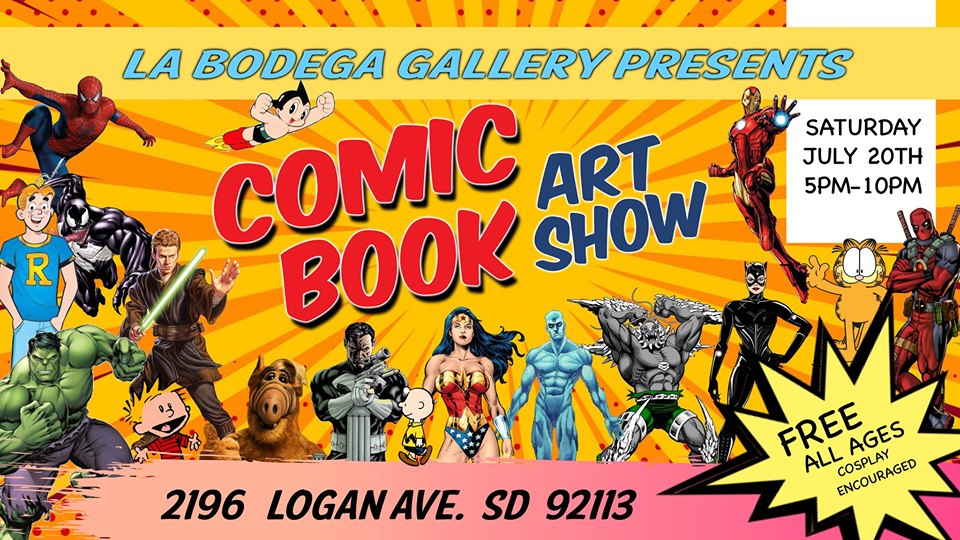 Comic Book Art Show at La Bodega Gallery
La Bodega Gallery hosts their annual comic book art show, on Saturday, July 20th, from 5-10PM at their location about 6 minute ride from the Convention Center.
This is a free event, kid and pet friendly, and cosplay is encouraged!
More information and stay updated on their Facebook Event Page.