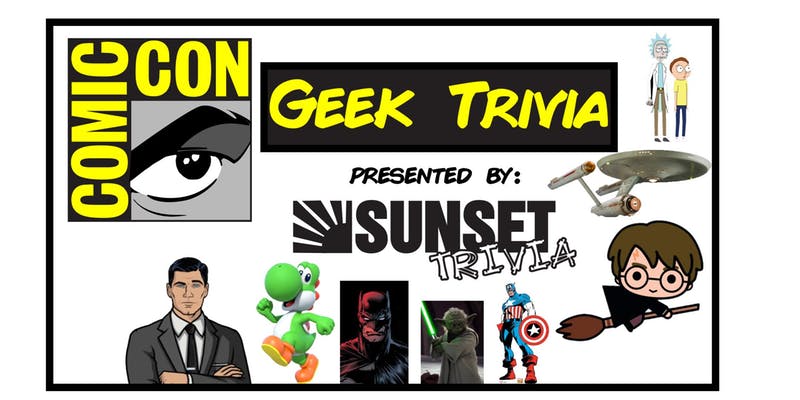 Comic-Con Geek Trivia: All Your Topics
Brute strength has nothing on cerebral strength and SDCC is the perfect time and place to test that theory.
Sunset Trivia invites you to assemble a team for Geek Trivia, covering a wide range of fandom knowledge.
The event is Sunday, July 21 from 6pm – 8pm at The Rail in Hillcrest, 3796 Fifth Avenue, San Diego.
All teams must purchase a ticket to join us for this event (one ticket per team ONLY). No exceptions or tickets available on the night of the event. Only 1 ticket is needed for each team with a maximum number of SIX (6) team members.
Register your team by buying a ticket on Eventbrite.