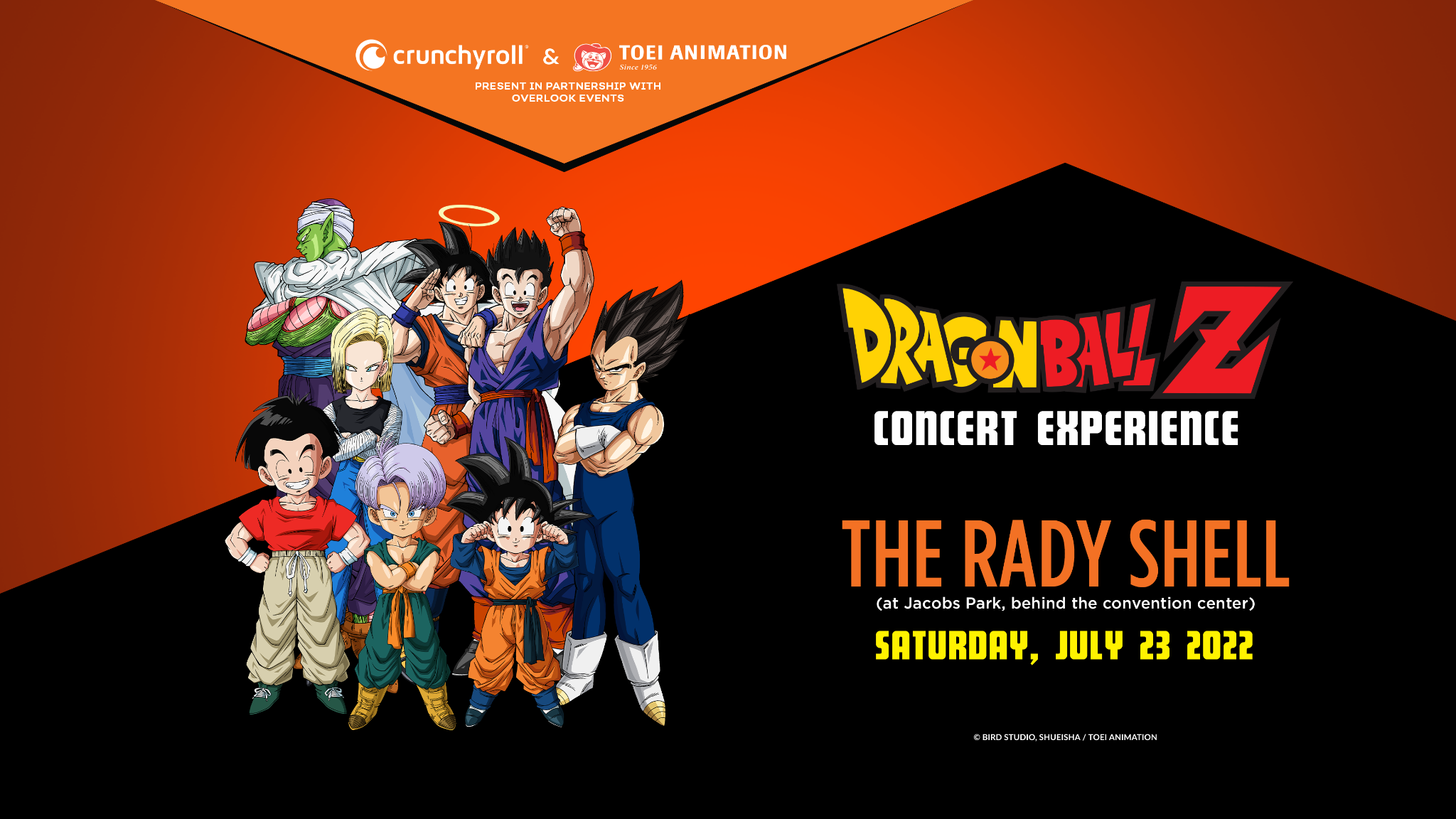 Crunchyroll Dragon Ball Z Concert Experience
Join Crunchyroll for a Dragon Ball Z concert experience on Saturday, July 23 at 7pm at The Rady Shell at Jacobs Park. It is free for San Diego Comic-Con badge holders.
The Dragon Ball Z Concert Experience combines the senses and sounds of Dragon Ball Z, together with a world renowned orchestra, live vocals, and a legendary composer, to create a truly immersive multimedia, one-of-a-kind curated concert experience. Nicholas Buc, Conductor, and San Diego Symphony Orchestra power up for the experience..