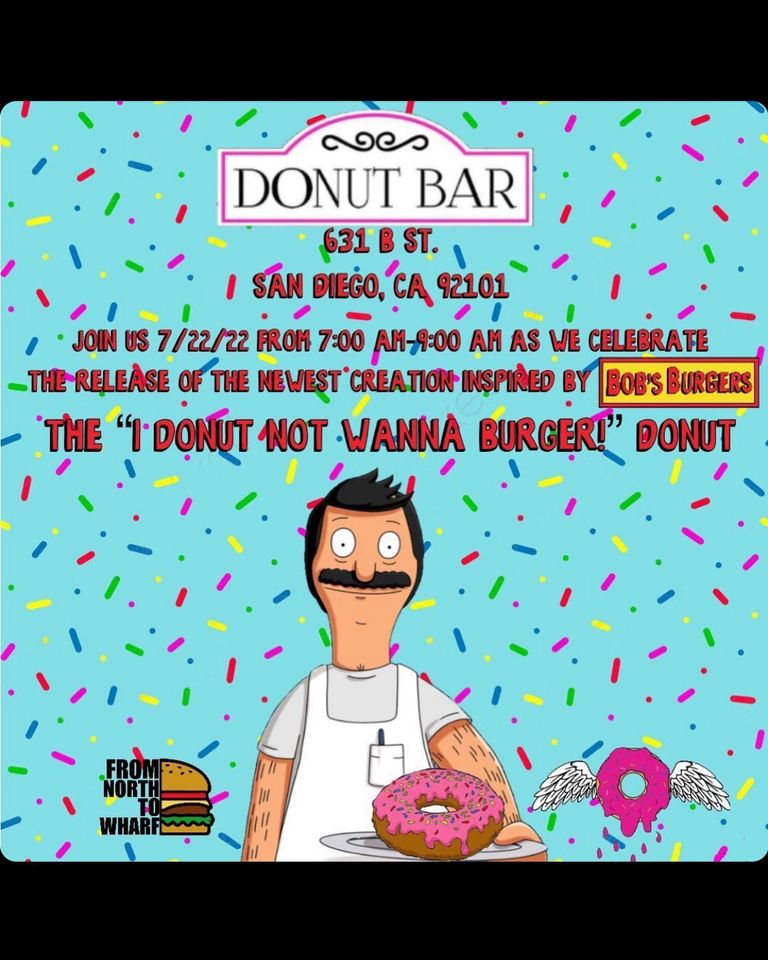 Donut Bar Bob's Burgers Event
This is an unofficial event, but the very popular Donut Bar will be celebrating Bob's Burgers on Friday, July 22, along with From North to Wharf. Stop by as Chef Santiago and his staff go full cosplay with Bob's Burgers, including a special "I Donut Not Wanna Burger Donut" and the crew in cosplay.
Fans can also follow them on IG @donutbarsd and Twitter @DonutBar for a chance to win Bob's Burgers games. Staff from The Op will also be onsite on Friday to play Bob's Burgers Trivia with fans in line for a chance to win more Bob's Burgers fun!
Find more information on the Facebook event.