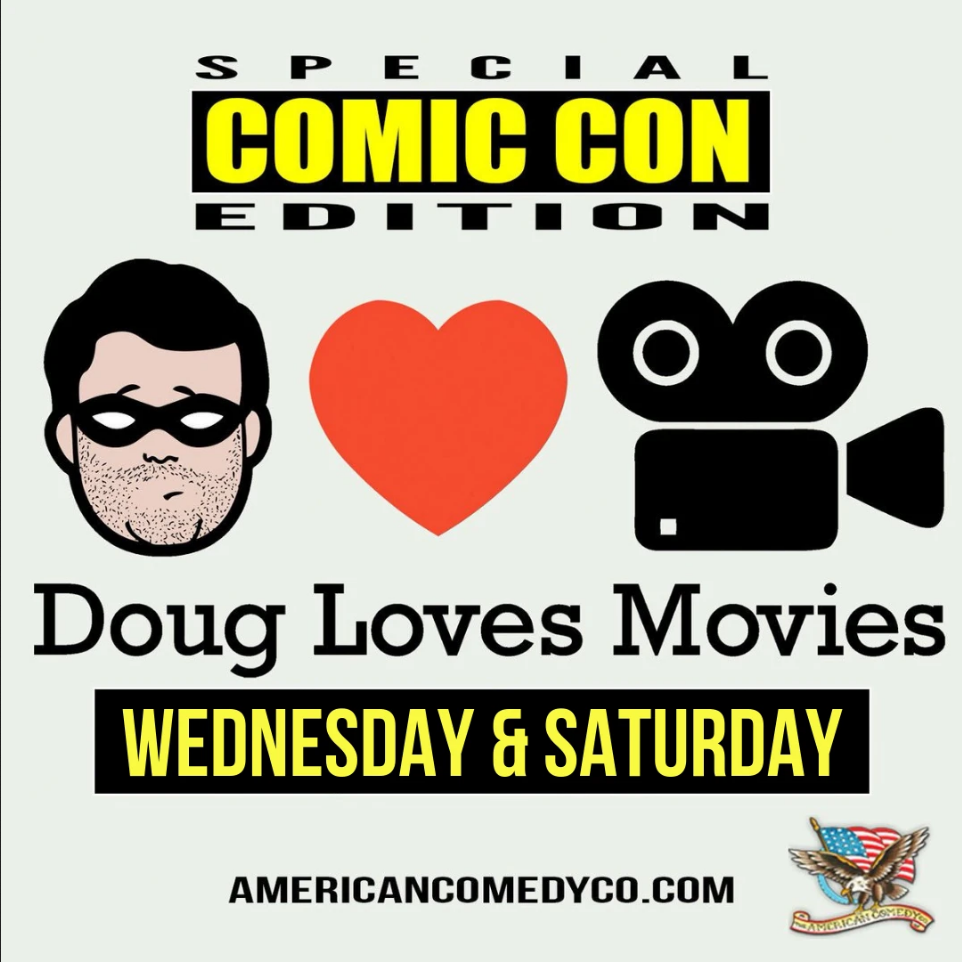 Doug Loves Movies 2020, Show 1
The annual comedy show and live taping of Doug Benson's podcast, "Doug Loves Movies," returns to SDCC at the American Comedy Co. with two shows on Wednesday, July 22, and Saturday, July 25. Tickets are $20 and available now. To have a chance at winning some prizes, bring a movie themed name tag!
Benson's guests on the show over the years (not just at Comic-Con) have included such notables as John Lithgow, film critic Leonard Maltin, Brian Posehn, Joe Rogan, Zach Galifianakis, Sarah Silverman, Patton Oswalt, Jon Hamm, Adam Carolla, David Cross, Bob Odenkirk, Scott Aukerman, Adam Scott, Bill Simmons, Aziz Ansari, Amy Poehler, Wayne Federman, Elisabeth Shue, Aubrey Plaza, Michael Cera, Edgar Wright, Paul F. Tompkins, T.J. Miller, Kumail Nanjiani, Gillian Jacobs and Michael Sheen.
Please note, this is a 21+ venue.