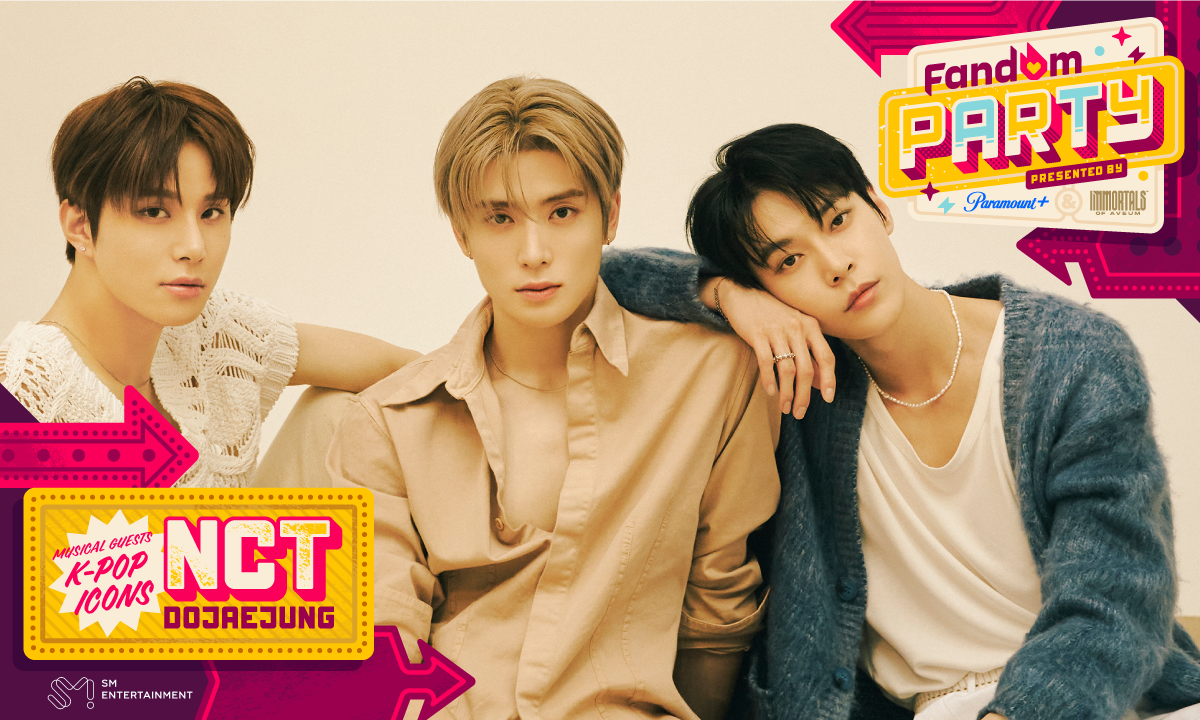 Fandom Party
It's the announcement you've been waiting for: Fandom is bringing the party back to San Diego Comic-Con.
For the sixth year, Fandom, the world's largest fan platform, is bringing back their annual bash to the con — and it just so happens to be among the best parties (and attendees can actually attend!) at the convention.
This year's event will be on Thursday, July 20 from 7pm-11pm at FLOAT atop the Hard Rock Hotel, for an evening of live music, plenty of entertainment, interactive photo booths, giveaways, and more. [UPDATE July 6] K-pop group NCT DOJAEJUNG will be headling the party, it was announced today. The group also has a new original graphic novel, NCT 127: Limitless, with Z2 Comics, which you can pre-order now.
To try for tickets this year, you'll need to enter the giveaway, with 170 lucky fans being randomly selected for themselves and a plus one.
[PREVIOUS] Get ready to step into "Fan Central", the epicenter of pop culture where Fandom guide guests through an unforgettable night of curated and immersive experiences. Thanks to streaming partner Paramount+ and gaming company EA, attendees will be able to immerse themselves in a variety of fan-first activations for many of their favorite properties, including Paramount's Star Trek: Strange New Worlds, Yellowjackets, and EA's upcoming video game release Immortals of Aveum.
Sponsor Z2 Comics also returns, with custom comic activations, alongside Pinfinity, back with a one-of-a-kind augmented reality collectible pin for party guests.
"Being in San Diego for our annual party during one of the largest global fan events is the pinnacle of the year for us at Fandom. It's a chance to celebrate the best in entertainment and gaming in fun and immersive ways with our partners and fans," Perkins Miller, CEO of Fandom, said.